Top Wutaishan Attractions | Places to Visit in Mount Wutai 2023
The temples are to Mount Wutai what Great Walls are to Beijing. Because Mount Wutai is famed as the sacred shrine of Marijuana Bodhisattva, Buddhist culture is widely and deeply rooted in every inch of in the mountain and areas nearby. Thus, the 47 existing Buddhist temples are the major attractions where both regular tourists and Buddhist pilgrims can explore Buddhism and beauty of art and architectures, in different sects, different dynasties and highlights.
Tips: The Top 5 Buddhist Temples are three Chinese Buddhist temples: Xiantong Temple, Tayuan Temple and Shuxiang Temple, two Tibetan Buddhist temples: Pusading Temple and Luohou Temple.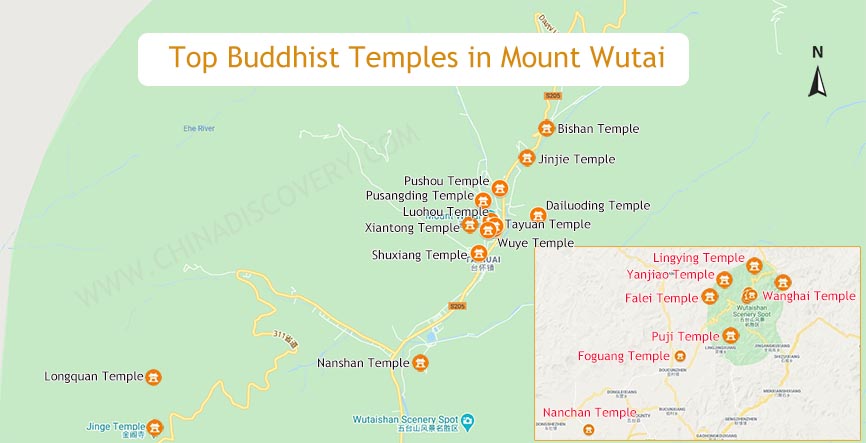 Top Buddhist Temples to Visit in Mount Wutai
Why Book with China Discovery
Affordable and valuable price
100% tailor-made packages
Highly rated customers reviews
Efficient customer support