Top 5 Things to Do in Taiyuan | Recommended Taiyuan Activities
Taiyuan in central Shanxi connects the south and north of Shanxi province, which brings it complex characteristics that other cities do not have. It gathers the essence of Shanxi formed in the past thousands of years and attracts young people as the capital city. Here you can travel famous attractions such as Jinci Temple, visit all kinds of museums, attend festivals and enjoy the local food and colorful nightlife. To help you fully explore Taiyuan city, we have selected Top 5 recommended things to do in Taiyuan for your reference.
Top 1: Feel the Glory of Jin State in Jinci Temple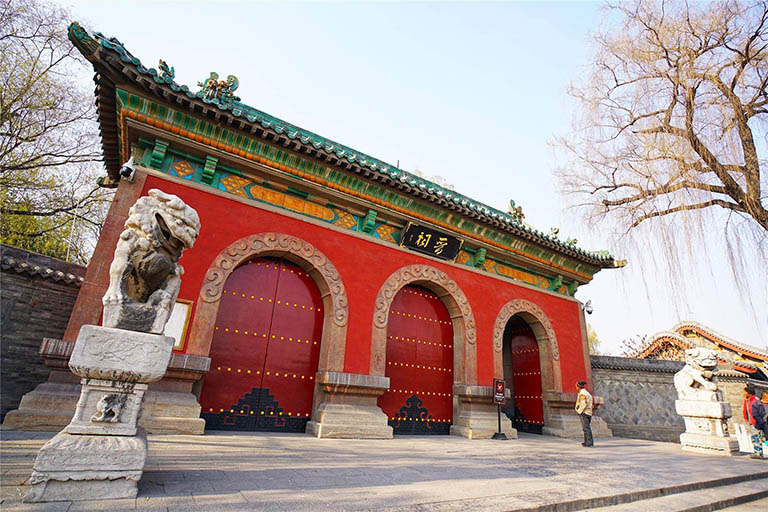 Jinci Temple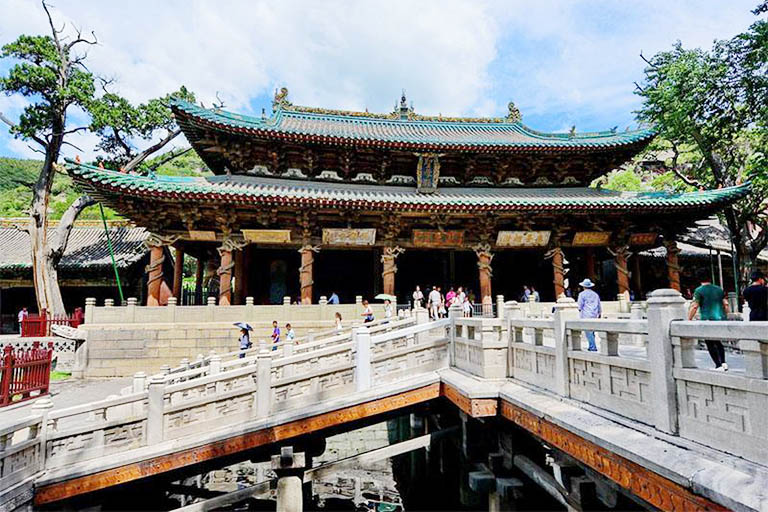 Holy Mother Hall in Jinci Temple
Location: Jingci Town, Jinyuan District, Taiyuan, Shanxi, about 26 km (40 minutes' drive) southwest of Taiyuan downtown (Yingze Park)
Opening Hours: November - March: 8:30 - 17:00 / April - October: 8:30 - 17:30
Ticket: April ~ October: ¥80 / November ~ next March: ¥65
Recommended Length of Visit: 2 ~ 3 hours
Jinci Temple is the highlight of a Taiyuan trip. It was originally built in memory of Tang Shuyu, the founder of Jin State (1033 B.C. - 376 B.C.), and his mother. Jinci temple is the earliest classical ancestral temple garden building complex in China.
There are 98 buildings, 110 statues, 300 tablet inscriptions and 37 casting works of art with a history of over 300 years. Walking in Jinci Temple, you can see murals and statues several hundred years ago and trees several thousand years ago. Outside Jinci Temple is a well designed and spacious Jinci Park. So in here, you can not only appreciate the historical relics, but also indulge in the natural beauty.
Top 2: Have a Deeper Understanding of Taiyuan in Various Museums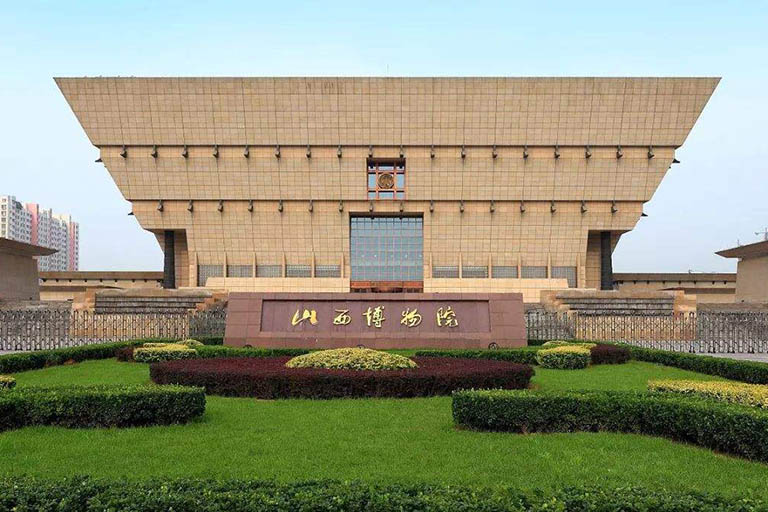 Shanxi Museum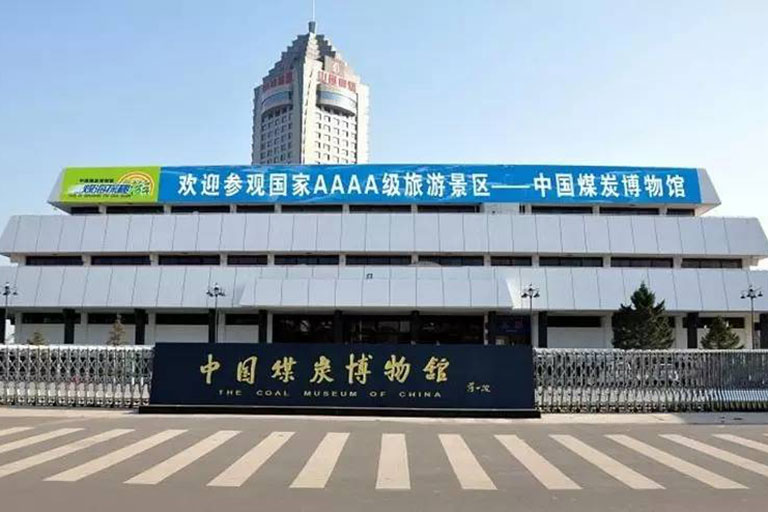 The Coal Museum of China
Shanxi Museum Location: No. 13 North Section of Binhe Road West, Taiyuan, Shanxi, 5km (15 minutes' drive) from Taiyuan downtown (Yingze Park)
Opening Hours: 9:00-17:00 (closed on Monday, Chinese New Year's Eve and Chinese Lunar New Year's Day)
Ticket: Free
Recommended Length of Visit: 2 ~ 3 hours
The long history endows Taiyuan with rich culture and museums have become a good carrier for its splendid past. There are a dozen of museums in different themes in Taiyuan that you can explore.
Shanxi Museum is the cultural relics collection, protection, research and exhibition center of Shanxi Province. The Coal Museum of China is only national coal museum in China showing you the development of coal industry. Both of them are national first-class museums. There are also Taiyuan Museum (history of Taiyuan and Jinyang culture), Shanxi Folk Custom Museum (traditionally built architecture), Shanxi Geological Museum (many valued mineral treasures and fossils), Shanxi Art Museum (inside Chunyang Palace), etc.
Top 3: Explore Colorful Taiyuan Nightlife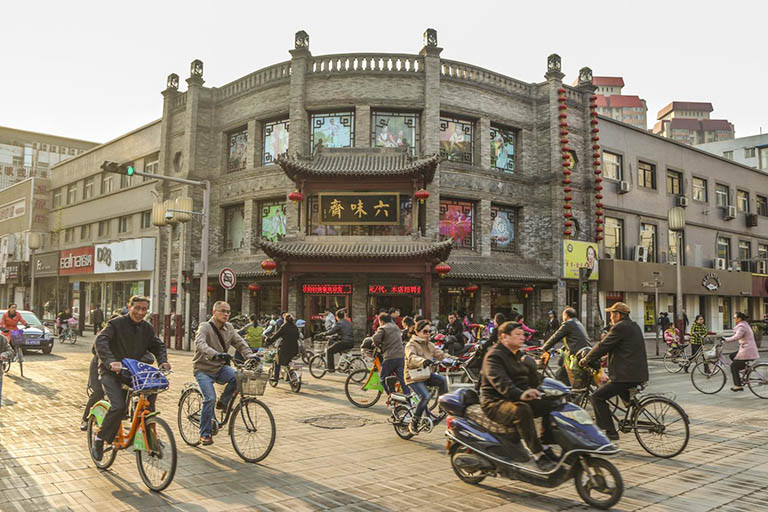 Liuxiang in the Daytime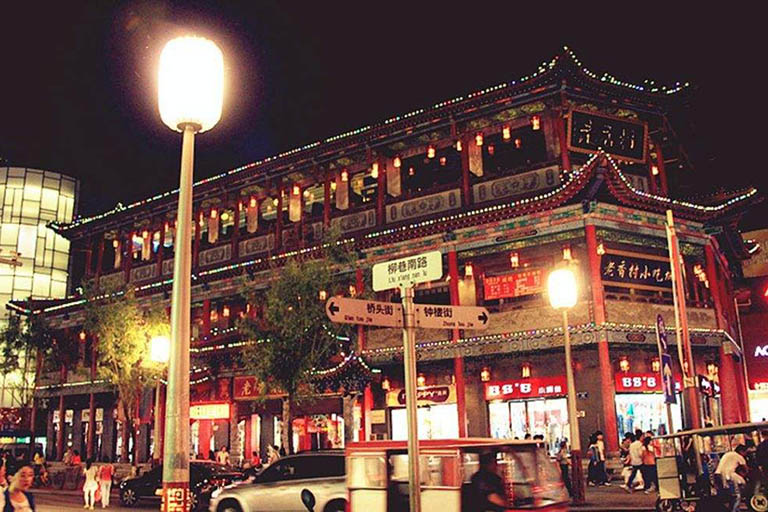 Liuxiang at Night
Taiyuan is a city you can meet the past and present at the same time. Apart from the numerous historical sites, you can feel the vitality of Taiyuan in the colorful nightlife. There are busy cafes, bars, teahouses and shopping malls that are open to the midnight. Speaking of nightlife, Liuxiang Street in Taiyuan downtown is one of the most popular and famous places for young people to come after work. It is the most prosperous commercial street in Taiyuan with a history of over 300 years, carrying the memories of several generations. There are endless snacks on the street, all kinds of discount clothes in shops, and interesting gadgets and traditional crafts on sale. The famous Tongluowan pedestrian street is also in this area.
Top 4: Enjoy Taiyuan Local Food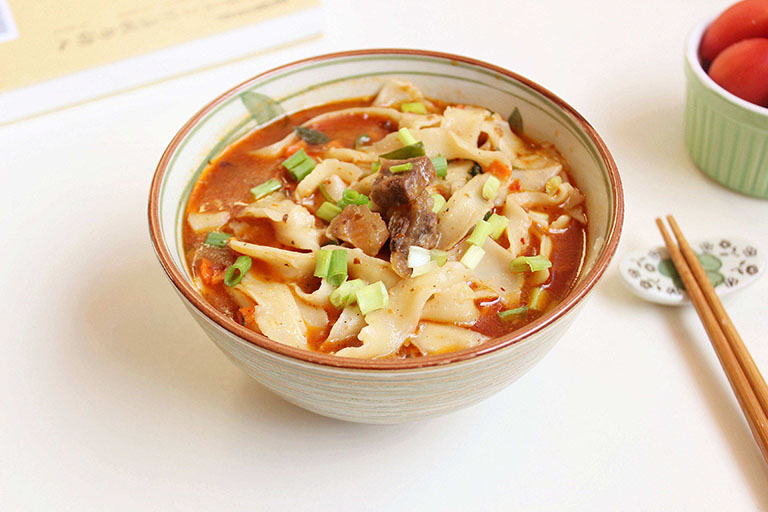 Taiyuan Sliced Noodles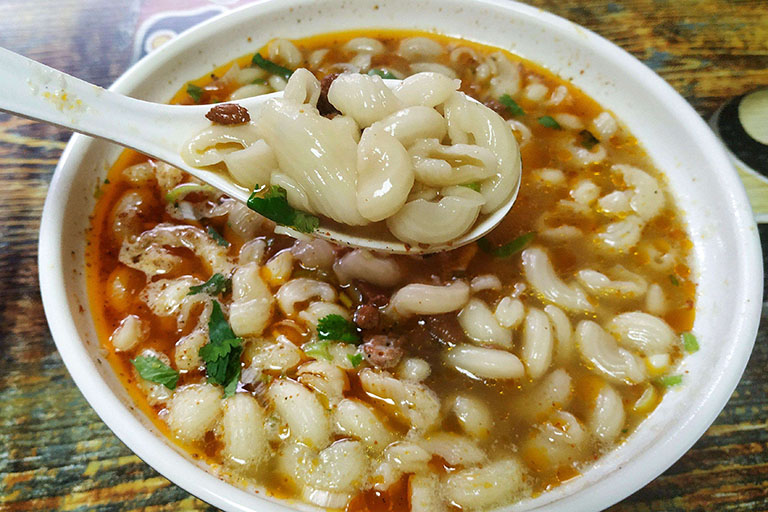 Mao Erduo
There is a saying goes "The essence of wheaten food across the world is in China, and in China, Shanxi is the best". Taiyuan wheaten food is the most famous one in Shanxi, with various kinds, long history and respective cooking methods. You could taste sliced noodles, pulled noodles, Mao Erduo, Bo Yu, Jiu Pian and many other types.
Here, the recommended ones are sliced noodles. The cook goes to work with a sharp knife and noodles come out in varying length and thickness. The spices, side dishes and fresh soup are mouth-watering. Another noodle dish to try is called "Cat Ears" (Mao Erduo) noodles. Why got this name? It's just because of its shape. The soup base is made up of tomato, peeled prawns and vegetables. This noodle dish is a real local lunch-time favorite.
Recommended food streets: Liuxiang Food Street (柳巷食品街), Laojunying Food Street (老军营美食街), Taoyuan Er Xiang (桃园二巷), etc.
Top 5: Attend Shanxi Taiyuan Folk Culture & Art Festival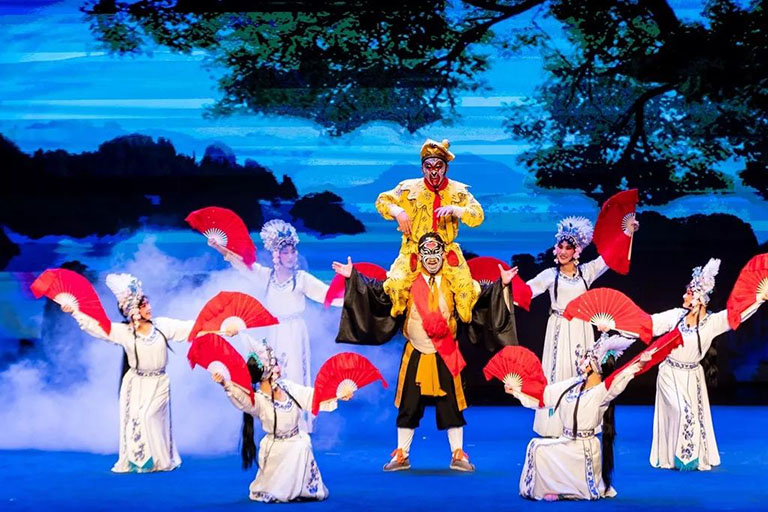 Shanxi Opera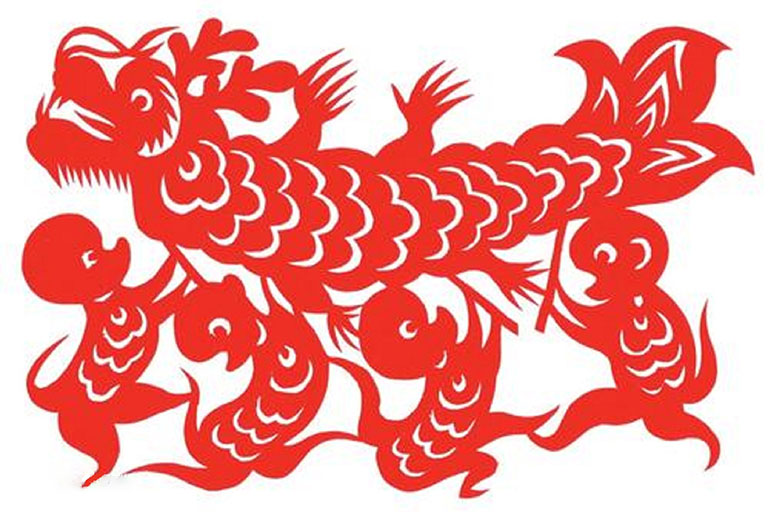 Shanxi Paper-cutting
Shanxi Taiyuan Folk Culture & Art Festival was firstly held in 2018. Since then, it is held every year in Spring Festival, lasting about half a month.
The festival is like a grand temple fair. On the basis of highlighting the traditional folk culture of authentic Chinese New Year, some international elements are added. During the festival, many featured activities will be held. You can watch beautiful lanterns with loved ones, wander through the souvenir stall to see the interesting gadgets and handicrafts such as paper-cutting and puppet. There will also be traditional performances like Shanxi opera and stilt shows. All people are immersed in the happy atmosphere of the festival and all the activities will leave you splendid memories.
How to Plan a Taiyuan Tour
Best time to visit Taiyuan: April ~ October when the weather is agreeable with comfortable temperature and not much rain.
How to get to Taiyuan: High speed train from Beijing (3 hrs), Xian (3-4 hrs), Pingyao (40min), etc. and flights from Beijing (1.5h), Shanghai (2.5h), Chongqing (2h), Chengdu (2h10min), Wuhan (2h), etc.
Where to stay in Taiyuan: It is most recommended to stay in Taiyuan downtown near Yingze Park for convenient transportation, better living condition and more accommodation choices.
It usually needs 1-2 days to cover the highlights of Taiyuan. Most attractions in Taiyuan are cultural and historical sites such as Jinci Temple - earliest royal ancestral temple garden building complex in China, Chongshan Temple - Buddhist temple with precious original sutras, Twin Pagoda Temple - symbol of Taiyuan, Shanxi Museum - rich collections telling the history and achievements of Shanxi in the past thousands of years, and The Coal Museum of China - the only national coal museum showing you the development of Chinese coal industry and culture. Apart from Jinci Temple which is about 26 km to downtown, the other attractions are in city center with convenient transportation.
☛ 2 Days Cultural Exploration in Taiyuan
As an important transfer hub in central Shanxi, Taiyuan is always travelled with other tourist destinations in Shanxi such as Datong (Yungang Grottoes, Hanging Temple), world heritage site Pingyao Ancient City, sacred Buddhist mountain Mount Wutai, and magnificent Hukou Waterfall.
☛ 3 Days Mount Wutai Buddhism Tour from Taiyuan
☛ 3 Days Taiyuan Pingyao Brief Tour
☛ 6 Day Datong Pingyao Tour Plus Wutaishan Visit
If you have more days and want to travel outside Shanxi, it is highly recommended to extend your tour to capital Beijing (Great Wall, Forbidden City), time-honored Xi'an (Terracotta Warriors), and modern metropolis Shanghai (the Bund).
☛ 8 Days Ancient Beijing & Shanxi Culture Tour
☛ 12 Days Historical China Tour with Train Experience
If you have more questions or ideas about a Taiyuan Tour, please feel free to contact us, we are specialized in tailor-made tours according to your interests, budget, itinerary, etc. Just tell us your needs and all your problems will be solved!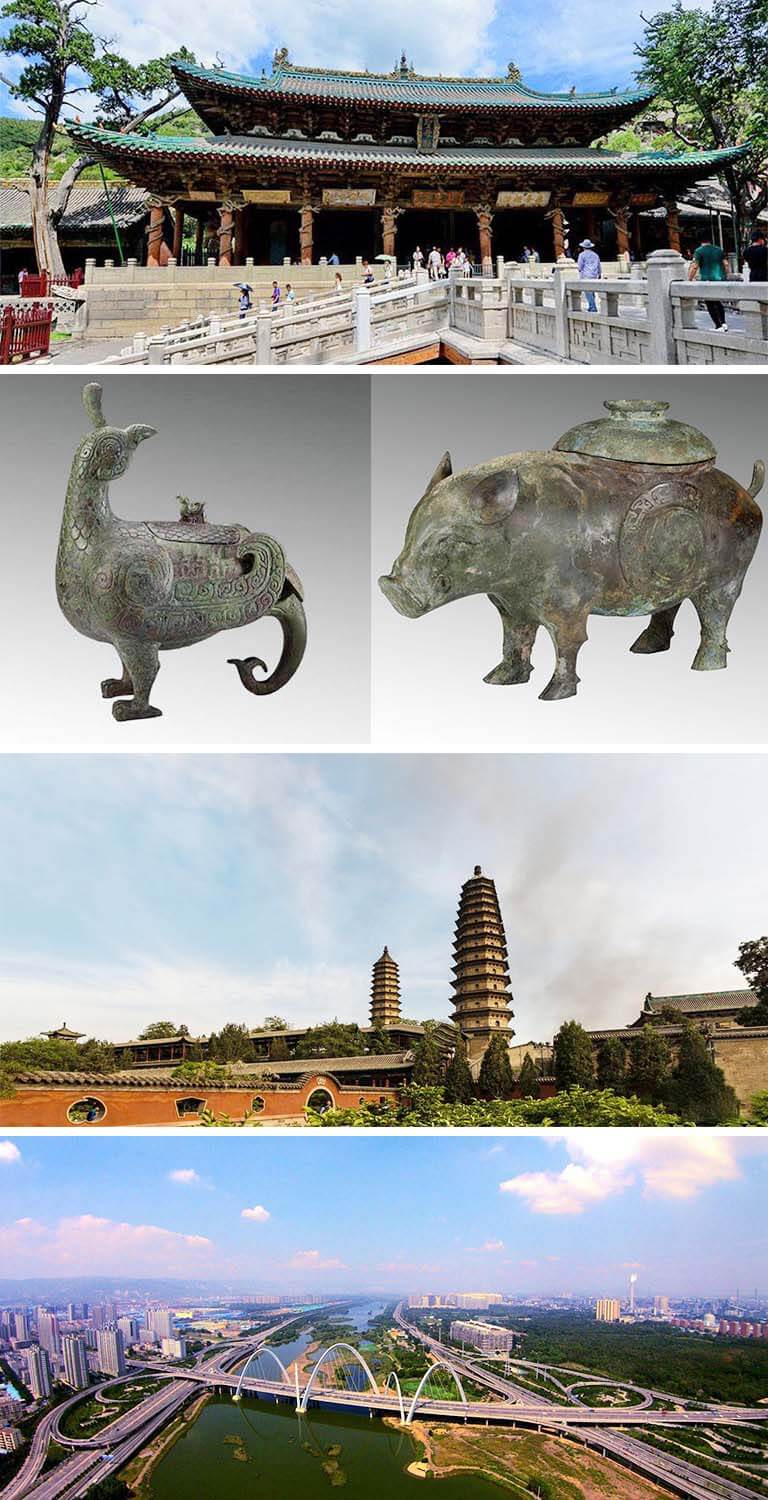 Jinci Temple, Shanxi Museum, Twin Pagoda Temple and Taiyuan City Scenery
More about Taiyuan Travel Guide
Keep Reading about Shanxi Travel Guide
Recommended Taiyuan Tours
Top 3 Taiyuan tours chosen by most customers to explore Taiyuan in the best way. Check the detailed itinerary, or tailor your own trip now with us.
6 Day Datong Pingyao Tour Plus Wutaishan Visit

Datong / Wutaishan / Taiyuan / Pingyao
3 Days Taiyuan Pingyao Brief Tour

Taiyuan / Pingyao
Start planning your tailor-made holiday to China by contacting one of our specialists. Once inquired, you'll get a response within 0.5~23.5 hours.
Customize a Trip
Have a question? Get answers from our travel experts or guests
Your Question:

Your Name:

Your Email: