Why Visiting Stone Forest
Listed as Word Natural Heritage Site by UNESCO in 2007, Stone Forest is located in the hinterland of Yunnan Plateau - Shilin Yi Autonomous County, and is 78km from Kunming. It's the only karst landform scenic spot located in subtropical plateau area. The Stone Forest has the most unique karst landform in the world due to its long history, large scale, and rich categories. It's reputed as "First Wonder under the Heaven" and enjoys a high reputation in world geography circles.
Stone Forest started the formation from about 270 million years ago, and after a long period of geological evolution and complex paleogeography and environment evolution, the precious geological relics had finally been formed. The whole scenic area is very large, about 1,100 square kilometers, including various scenes: stone forests, karst caves, waterfalls, underground rivers, etc. Besides the natural scenery, Stone Forest also attracts numerous tourists for its featured Yi ethnic culture, and the most famous one is the legend of Ashima, which represents the image of Stone Forest.
Most Popular Kunming Tour to Visit Stone Forest:
3 Days Kunming Tour to Stone Forest & Jiuxiang Cave
What to See at Stone Forest
Stone Forest can be divided into eight districts, and at present, open tour districts are Stone Forest Scenic Area, Naigu Stone Forest Scenic Area, Feilong Waterfall Forest Scenic Area and Chang Lake Forest Scenic Area. Among them, Stone Forest Scenic Area is core area of the whole scenic spot, and most famous attractions are located here, including Major Stone Forest, Minor Stone Forest, Bushao Hill, Lizi Yuanqing, and Eternal Mushroom.
Major Stone Forest
The whole area is made of dense stone peaks. The stone peaks here have smooth lines and stand upright and abrupt, and the color of them is a kind of steel-gray. The highest rock pillar can reach over 40 meters. Walking among the stone forest, you will encounter rock peaks every few steps and turn to another direction – welcome to the new scenery. So if without tour guide, you must have a tour map when you visit Major Stone Forest to avoid missing in it.
Minor Stone Forest
Comparing with the dense Major Stone Forest, Minor Forest is sparser and more delicate. Wide and thick stone walls divide Minor Stone Forest into several small parks. The most famous attraction here is Ashima Stone. According to the Legend of Ashima (an oral narrative long poem which tells the story of Ashima), Ashima is a beautiful and brave Yi girl who relentless fights against the power forces to pursue freedom and at last turns into a stone, and this stone is called the Ashima Stone.
Bushao Hill
Bushao Hill is located at the east of Major Stone Forest and the south of Minor Stone Forest, it's the highest part of the whole scenic area, and the altitude of the hill top is 1796.7 meters. There are marine fossils among the attractions of Bushao Hill, like giant gastropods fossils and coral fossils, which records the prosperous sea world 270 million years ago.
Lizi Yuanqing
Lizi Yuanqing is located outside of the Ring Road (the road built for sightseeing cable car in the scenic area). Odd pillars and rocks cover this area, sparse or dense, they all reserve their natural appearances. About 300m southeast of Ring Road, there is an ancient rock painting on the stone wall, which draws the images of human, beasts, moon and stars. According to the archaeologist, the wall painting here is related to the primitive religion. Perhaps this is the words left to us by the ancient Yi people.
Eternal Mushroom
Eternal Mushroom scenic area is next to Lizi Yuanqing. On the top of the rock hill, there is a 15 meters high rock peak, which is large on the top and small on the foot, just like a giant mushroom, thus, the place is named as Eternal Mushroom.
Naigu Stone Forest
Naigu Stone Forest Scenic Area is located 8km north of Stone Forest Scenic Area (the above five attractions are all in the Stone Forest Scenic Area). Naigu in Yi language means ancient and black. The whole scenic area covers an area of 10 square kilometers, and is made of East District, West District, Baiyun Lake, Baiyun Cave, Ancient Battle Field, etc. Standing on the highest peak and you will see a black rock sea, very magnificent. Tourists can also wander among the stone forests to feel the wild world. Another highlight is the karst caves under the ground. At present, there are 9 karst caves ascertained in total. The ticket for Nagu Stone Forest is included in the ticket of the whole Stone Forest ticket.
Recommended Stone Forest Tour Packages:
3 Days Kunming Spring City Tour
Major Stone Forest
Minor Stone Forest
Lizi Yuanqing
Eternal Mushroom
Naigu Stone Forest
Where is Stone Forest & How to Get There
Stone Forest is located in Shilin Yi Autonomous County in the east of Kunming, and is 78km from Kunming, which usually takes about 1.5 hours (driving about 85 kilometers) to get there from the city center by car. From Kunming, travelers can get to Kunming Stone Forest by private car, bullet train, coach, airport shuttle bus, etc. with convenient.
Travel with China Discovery
If you want to get rid of hustle of public transportation and troublesome navigation, you can travel with us China Discovery. Our local tour guide and driver will escort you to Stone Forest from your hotel or any other places in Kunming with speed, convenience and safety by the comfortable licensed private vehicle, and take care of all the details. You just need to focus on sightseeing. Please tell us directly if you need any help!
For Independent Travel
From Kunming Airport (By Airport Shuttle Bus)
Kunming Changshui International Airport offers some shuttle buses directly to Stone Forest Scenic Area from morning to late afternoon every day, which usually takes about 1.5 hours. If you go by private car, it usually needs about 1 hour and 10 minutes.
From Kunming Downtown (By Coach)
Kunming East Bus Terminal has many coaches to Stone Forest directly every day, which usually depart every 30-50 minutes. And you can take Kunming Metro Line 3 to get to the bus terminal from other places in downtown Kunming.
From Kunming Train Stations (By Train + Bus/Taxi)
Kunming also has some trains to Shilin County. From Kunming Railway Station in the downtown, there are a few D trains to Shilin West Railway Station, which take about 40-60 minutes. Besides, there are very few normal K trains (1.5 hours' riding) to Shilin Railway Station. The station is closer to the scenic area and takes only about 10 minute by car. To get to Stone Forest directly from Kunming Railway Station, it usually needs about 1.5 hour.
Moreover, Kunming South Railway Station offers a few D trains to Shilin West every day also, and the whole riding needs only within 20 minutes. From Shilin West Railway Station, you can take local bus to the scenic area for another 40-50 minutes. If you want to transfer to Stone Forest from Kunming South Railway Station by car, it would need about 1 hour and 20 minutes.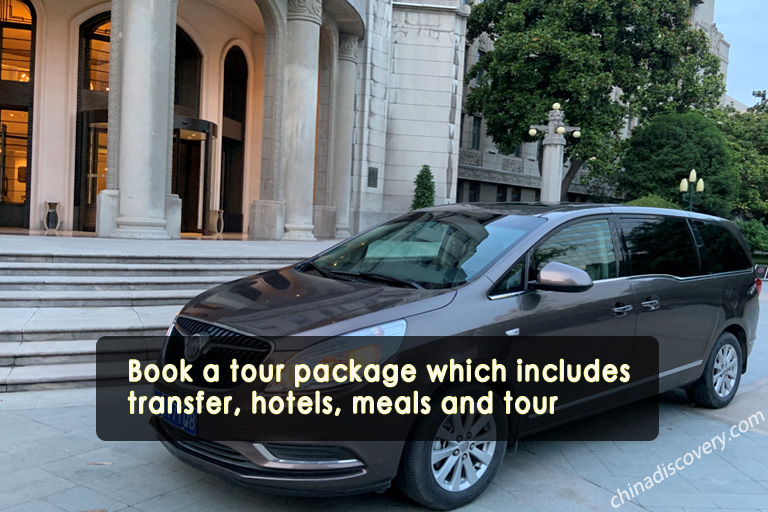 Private Car Service
Kunming to Stone Forest Map
Shilin West Railway Station
Transportation in Stone Forest
Travelers will purchase the ticket at Visitor Center which is 2km from the entrance of the scenic area. Travelers can take cable car to from the Visitor Center to the entrance and the price is CNY 25/person. The cable car will also drive in the scenic area (since the scenic area is quite large) and it will pass by all five attractions of Stone Forest Scenic Area, including Major Stone Forest, Minor Stone Forest, Bushao Hill, Lizi Yuanqing and Eternal Mushroom. Once purchase the cable car ticket, travelers can take any cable car in the scenic spot by showing the ticket in the same day.
Naigu Stone Forest is 8km from Stone Forest Scenic Area, and traveler can take the travel bus commuting between the two areas to there. The running time for the travel bus is 9:00 ~ 19:00 and it will departure every half hour. Please check with the working staff for the detailed position of the bus.
Click to Enlarge Stone Forest Map
Best Time to Visit Stone Forest
It is suitable to visit Stone Forest all year round. But the best time to visit is from March to October. Most ethnic festivals are during this time, and travelers can also appreciate various flowers during this time. Besides, Naigu Stone Forest is featured with different sea of flowers in each season, including orchid and rape flowers in spring, purple vervain in summer, coreopsis in autumn, etc. Stone Forest is located in the subtropical humid monsoon climate zone, and it features in continental monsoon climate. No hot summer nor severe cold winter, the climate here is rather moderate all year round. ▶ Check more about Kunming Weather & Best Time to Visit
Stone Forest Tickets & Fee
Entrance ticket for Stone Forest: CNY 130/person;
Cable car in the scenic area: CNY 25/person;
Dance show in the scenic area: free
Useful Tips for Traveling Stone Forest
1. Wearing Tips
Travelers are highly suggested wear comfortable sports shoes during your Stone Forest trip, since there are lots of stone steps to walk.
2. Torch Festival
June 24th in Chinese lunar calendar is the traditional Torch Festival of Yi people. At this time, Stone Forest will hold grand bullfight, wrestling and song and dance activities to celebrate. Yi people will dress in their traditional costumes to anticipate the celebration. At nightfall, the bonfire and torches will be lit up, and people will dance and sing around the bonfire. This is the best time to experience the ethnic culture of Yi people.
3. Accommodation
Travelers can stay overnight in Shilin County after visit, and there are also some 3-star hotels in the county. However, most travelers will choose to go back to Kunming for accommodation. Kunming has more choice for travelers and it's more convenient to transfer to your next destination from Kunming. ▶ Check more about Recommended Kunming Accommodation | Where to Stay in Kunming
4. Facility
In the front of the scenic area, there are parking lot and China post office.
The Visitor Center can provide wheelchair, baby carriage, umbrella, walking stick, etc. for visitors.
The Visitor Center also provide tour guide service in Chinese, English, Japanese, Thai, etc. for tourists, and the guide service will charge a certain fees, please check with the staffs in the Visitor Center for detailed price.
Tourists can find the location of toilets in the scenic area according to the infrastructure map on the back of the entrance ticket.
How to Plan a Stone Forest Tour
Kunming Stone Forest usually needs about half day to explore. For most people, they prefer spend one full day combining Stone Forest with Jiuxiang Karst Cave or one of the highlights in downtown such as Green Lake and go back to the city area for night stay. You can also plan another day discovering more classic city bests before your departure, including Yuantong Temple, birds and flower markets, and Yunnan Nationalities Museum. Besides, if you are interested in extending to Yuanyang Rice Terraces and Jianshui Old Town, you can stay in Shilin County before transferring there, which needs about 5 days in total.
Recommended Kunming Yuanyang Tour Packages:
5 Days Kunming, Jianshui & Yuanyang Rice Terraces Tour
Apart from that, most travelers prefer to arrange Kunming as the first part of their Yunnan travel, so you can also extend to more beautiful destinations in the province, such as Dali, Lijiang, Shangri-La, etc. in 6-11 days based on your exploration depth! Moreover, if you have any idea of more interested destinations in China to travel with Kunming together, please feel free to contact us and our experienced travel expert will help you to plan you coming tour with sincerity!
▶ Learn more about How to Plan a Trip to Kunming
Recommended Kunming Yunnan Tour Packages:
8 Days Classic Yunnan Tour (Kunming / Dali / Lijiang / Shangri-La)
6 Days Best of Yunnan Tour (Lijiang / Shangri-La / Kunming)
11 Days Amazing Yunnan Tour (Kunming / Yuanyang / Jianshui / Kunming / Dali / Lijiang / Shangri-La)
Kunming Stone Forest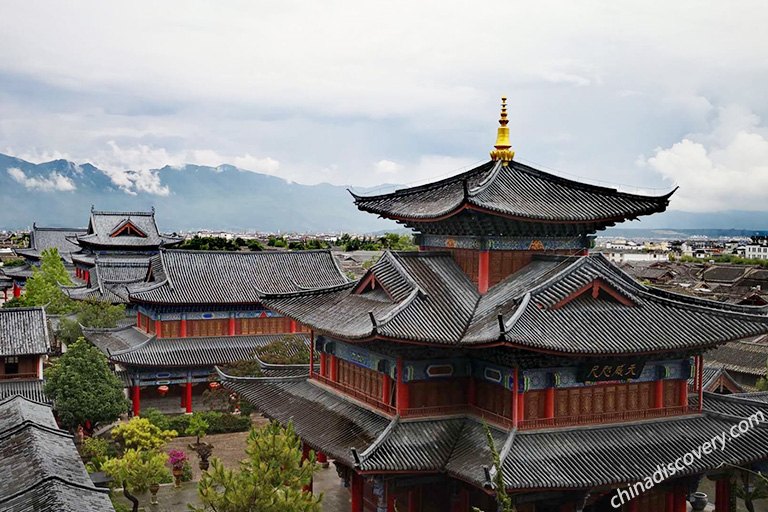 Lijiang Old Town
Travel Stone Forest with China Discovery
To help you enjoy a worry-free Stone Forest trip in Kunming, we highly recommend you travel with us China Discovery. Our local experienced drivers will escort you to the attractions with comfortable car directly with speed and safety. And our English-speaking tour guide will accompany you all the way, showing you the best travelling route, share interesting stories and introduce all highlights, so you can focus all your attention on the highlights. The tour can be tailor-made according to your group size, time, physical condition, plan, interest, budget and every special need. Please feel free to contact us if you need any help!
Keep Reading on Kunming
Useful Yunnan Travel Articles
Recommended Kunming Tours
Top 3 Kunming tours chosen by most customers to explore Kunming in the best way. Check the detailed itinerary, or tailor your own trip now with us.
3 Days Kunming Spring City Tour

Kunming / Stone Forest / Kunming
4 Days Kunming & Dongchuan Red Land Scenic Tour

Kunming / Dongchuan / Kunming
8 Days Classic Yunnan Tour

Kunming / Dali / Lijiang / Shangri-La
Start planning your tailor-made holiday to China by contacting one of our specialists. Once inquired, you'll get a response within 0.5~23.5 hours.
Customize a Trip
Have a question? Get answers from our travel experts or guests
Your Question:

Your Name:

Your Email: