Located at the center of Yunnan-Guizhou Plateau, featured in mountainous landscape and karst landscape, Kunming is the capital city of Yunnan Province. Reputed as Spring City, each season in Kunming seems like spring. There is always a radiant and enchanting spring scene in Kunming – warm sunshine, azure and transparent sky, and fresh flowers spreading all over. The beauty of Kunming is not strong, but light, just like a cup of green tea. People who love Kunming will find surprises in every corner. Climb on Western Hill and enjoy the panoramic view of Dian Lake. Visit Stone Forest and feel the most magical karst landscape in the world. Hike in the Dongchuan Red Land, the God's Magic Palette and the paradise for photographers. Except all these natural attractions, the charms of Kunming also lie in the multi-ethnic culture, and tourists can experience all kinds of ethnic festivals in this magic city.
Why Visit this City:
Spring City – The weather in Kunming is always like spring, and the city is always covered with fresh flowers and green trees. Walking on the street and brushing pass with the carefree locals, you will be affected by this city's freshness and leisure.
Stunning Natural Scenery – The natural scenery of Kunming is gorgeous, like the magnificent Dian Lake, tranquil Western Hill, magical Stone Forest, and colorful Dongchuan Red Land, etc.
Colorful Ethnic Culture – Kunming is multi-ethnic city, and there are 26 ethnic minorities in Kunming, including Yi, Hui, Bai, Miao, Hani, Zhuang, Dai, etc. Delicious ethnic food, colorful costumes, unique architecture and special ethnic culture are all fascinating.
Top Attractions
Kunming is a city of eternal spring, a city of awe-inspiring attractions, and a city of multi-ethnic cultures. There are so many things to see and feel in Kunming. Almost the essences of Kunming are located in Xishan District, including Dian Lake, Western Hill, Yunnan Ethnic Villages. Stone Forest is only 78km from the city center. Dongchuan District is most famous for its natural sceneries, like Dongchuan Red Land and Jiaozi Snow Moutain. See more attractions in Kunming, please see Kunming Attractions>>
Weather & When to Go
Transportation
Accommodation
Useful Kunming Maps
To help you to know more about Kunming attractions, we have selected some useful Kunming maps for you. Please feel free to use them. For more maps of Kunming, please see Kunming Maps>>
Other Hot Destinations in Yunnan
Besides Kunming, there are some other hot destinations in Yunnan, like Dali, Shangri-la, Lijiang, Yuanyang and Jianshui, etc. Check the travel guide of each destination and discover now!
Other Popular Destinations in China
China is vast and diverse. You can choose your favorite destination among more than 70 tourist destination and regions. Following are 4 popular destinations you may get interested in. Check all destinations in China
Chinese Name: 昆明
Chinese Pinyin: Kǖn Míng
English IPA: /'kun'miŋ/
Population: 7.263 million
Language: Mandarin & Kunming Dialect
Tel Code: 08716
Zip Code: 650000
Time Zone: (UTC+8)
Plan your Kunming Tour
3 or 4 days will be enough for Kunming. For the highlights near the city center, you'll need only 3 days to visit them, including Stone Forest, Minority Village of Sani People, Western Hill, Dragon Gate and Flowers and Birds Market. If you want to visit Dongchuan Red Land, then you will need 4 days for your Kunming Tour.
After visiting Kunming, tourists can also visit other highlights in near Kunming, like Jianshui Ancient Town and Yuanyang Rice Terraces. Other highlights in Yunnan, like Lijiang, Shangri-La and Dali are also good choices.
Recommended Tours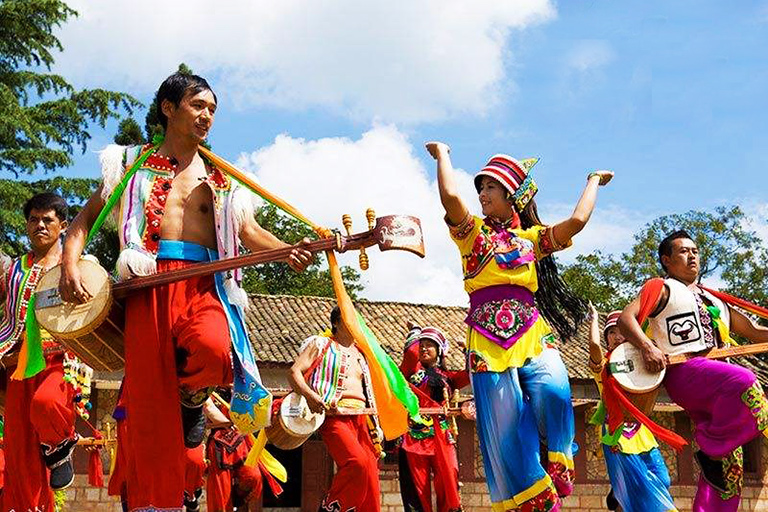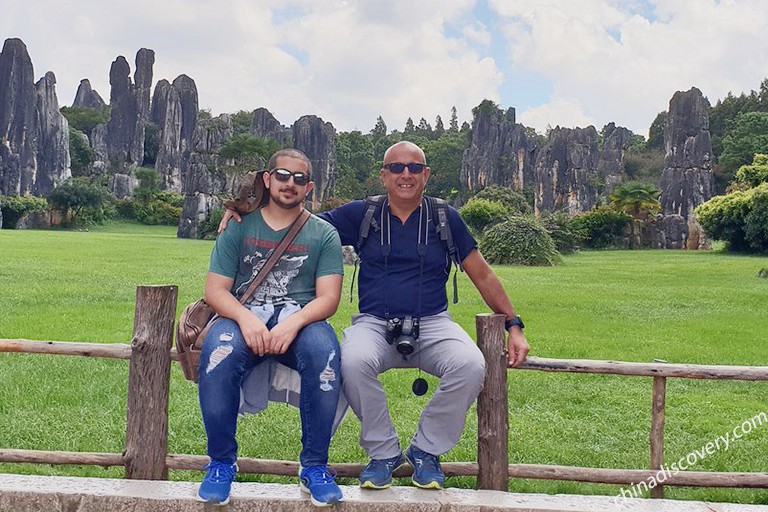 MORE