Why Visit Ancient City?
Dali Ancient City (Dali Old Town), first built in Ming Dynasty, is a historic town with rich culture. It is also the ancient capital of Nanzhao Kingdom and Dali Kingdom. Now, it is the treasure land of Bai ethnic minority showing their traditions and culture.
Compared to Lijiang Old Town (Dayan Gucheng), Dali Old Town is less crowded and more elegant and comfortable. Travelers can make a nice walking tour through Bai ethnic architecture stopping at shop after bar after cafe after tea shop. There are some nice temples, old courtyard home-turned-hotels, cafes, shops and bars. The city gates are something to see, especially at night when lit up.
Best Yunnan Tours Include Dali:
>> 6 Days Yunnan Essence Tour (Kunming / Dali / Lijiang)
>> 8 Days Classic Yunnan Tour (Kunming / Dali / Lijiang / Shangri-La)
Dali Ancient City Layout
The existing Dali Ancient City is formed the square-shaped structure, laid out on a typical north-south, east-west axis. There are four main city gate towers (that were once the only portals into the city through the wall) on each of the axes. In the old town, there are five north-south streets and eight east-west streets. All the streets in the old town give a feeling like chessboard.
When looking down from Cangshan Mountain, travelers can see the Wenxian Tower, South Gate, Wuhua Gate and North Gate line up, magnificently and majestically; and Bai ethnic architectures stand along the old streets, elegantly and quaintly.
Dali Ancient City Layout
Top Sites to Explore in Dali Ancient City
Old City Gate Towers
The city gate towers stand each side of the old city like the soldiers protecting the old town. The six city gate towers include Wenxian Tower, South Gate, North Gate, Cangshan Gate, Erhai Gate and Wuhua Tower.
Wenxian Tower
Wenxian Tower is called "The First Gate of Dali Old Town". In the reign of Kangxi in Qing Dynasty (1701), the chief commander of Yunnan Province named Piantu inscribed "A Historic Town with Rich Culture" (文献名邦) and hence the tower got the name.
South Gate
South Gate is also called Double Crane Tower or Cheng'en Tower, with a history over 600 years. This gate is the oldest building of Dali Old Town and become the symbol of the ancient town. The inscription "Da Li" on the city wall was inscribed by Guo Moruo, a famous modern Chinese writers.
Wuhua Tower
Wuhua Tower was first built in the year of 856 in Nanzhao for gathering and meeting. This symbolic architecture has five storeys offering a panoramic view of Dali Old Town, Cangshan Mountain and Erhai Lake.
North Gate
The North Gate is called Anyuan Gate or Santa Gate which was first built in 1382. North Gate is the closest gate to Three Pagodas of Dali, about 1.5 kilometers away. Standing on the North Gate, travelers can have a look at Three Pagodas from afar.
Cangshan Gate
Cangshan Gate is the West Gate, also called Yongzhen Tower. It is about 2 kilometers from Cangshan Gate to Tianlongbabu Film Studio and Cangshan Mountain.
Erhai Gate
Erhai Gate is the East Gate, also called Tonghai Tower. It is about 5 kilometers from Erhai Gate to Longkan Pier of Erhai Lake.
Old Streets
Travelers should not miss the famous "Foreigner Street", Fuxing Road and Renmen Road, etc.
The 1500-meter Fuxing Road is the main street and the busiest street in Dali Old Town, linking South Gate and North Gate. The architecture along Fuxing Road keeps Ming and Qing Dynasty style and river flows through the street. The north section of Fuxing Road is mainly for selling clothes and daily goods while the south section is mainly tourist commodities and souvenirs.
"Foreigner Street" is in the upper section of Huguo Road with a length of 185.6 meters. Travelers can see many friends from all over the world and find Chinese and Western restaurants, jewelry shops, tie-dye shops, antique shops, art galleries, bars...
The 1200-meter Renmin Road is the second Foreigner Street with many bars, hostels and restaurants. This east-west street leads to Erhai Gate.
Old Temples & Churches
Another OLD aspect in Dali Old Town is temples and churches. These old sites include Dali Old Town Wumiao Temple, Catholic Church located between Renmin Road and Hongjin Road, and Christian Church located in the north of the town, close to the Second Hospital.
Museums
Travelers can catch the chance to explore the museums in the town, including Dali Museum, China Dali Rural Film History Museum and Dali Intangible Cultural Heritage Museum where you can learn more history and culture of Dali and Bai Ethnic Group.
Dali Old Town South Gate
Dali Old Town Wuhua Tower
Dali Old Town Old Street
Dali Old Town Foreigner Street
Dali Old Town Shopping Street
Bai Ethnic Minority's Festival
March Fair (三月节)
Bai people's March Fair is held from 15th to 21th of the third lunar month. March Fair is the grandest festival for the Bai people who are living in Dali, Yunnan. March Fair is also known as Guanyin Fair, hold at the foot of Cangshan Mountain and the west of Dali Old Town. Nowadays, it has developed into the largest market for commodity transaction in the west Yunnan. During the festival, businessmen and local people in and around Dali gather here to participate in the transaction. What's more, horse-racing, folk dance and songs, Dongjing music will be presented by the Bai, Yi, Naxi, tibetan, and Hui minorities.
March Fair in Dali Old Town
Nearby Attractions
Cangshan Mountain
Cangshan Mountain (Mt. Cangshan), located west of Dali Old Town and Erhai Lake, is with nineteen peaks and eighteen streams. Travelers can take cableways to reach the top of Cangshan Mountain or explore the breathtaking scenery along Jade Cloud Road.
Erhai Lake
Erhai Lake (Ear-shaped Sea), reputed as "Pearl of Plateau", is the second largest highland lake of Yunnan. Taking a boat and cycling around the lake are fantastic ways to explore "Silver Cangshan Mountain and Jade Erhai Lake" scenery.
Three Pagodas
Three Pagodas, the symbolic building of Dali, was first built in the time of Nanzhao Kingdom and Dali Kingdom in 9th and 10th century. Looking from a distance, the pagodas are like three ballpoint pens standing between the magnificent Cangshan Mountain and elegant Erhai Lake.
Cangshan Mountain
Nanzhao Folk Island (南诏风情岛) in Dali Erhai Lake
Dali Ancient City Location & Transportation
Dali Ancient City (Dali Old Town) lies on Yita Road of Dali Bai Autonomous Prefecture in Yunnan, about 356km northwest of Yunnan's capital city Kunming and about 157km south of Lijiang.
How to Get to Dali Old Town
Tourists usually get to Dali by high speed train or flight. Dali has only one airport and one bullet train station. They are Dali Airport and Dali Railway Station. Dali Airport has flights to/from Beijing, Chengdu, Chongqing, Guiyang, etc. Dali Railway Station operates bullet trains from Guangzhou (10.5~11 hours) and Kunming (2~2.5 hours) and K-trains from/to Lijiang (about 2 hours).
Dali Ancient City is about 17km away from Dali Railway Station. You can rid a taxi or private car to the Dali Ancient City from the train station in about 40 minutes. And Dali Airport is about 30km away from Ancient City. There are taxi and Airport Bus to take visitors to Dali Ancient City from the airport in about 1 hour.
How to Travel around Ancient City
Buses and private cars are forbidden inside the Ancient City. At the south gate of Ancient City, there are sightseeing buses for you to choose. Those buses will take you to have a circle travel inside the old town and make stops at about 10 appointed stops during the way. However, the best way to travel around the old town is by walking. If you like, you can also rent a bike or an electric motorcycle.
Distance from other famous attractions in Dali
Check more about Dali Transportation >>
Dali Train Station
Dali Taxi
Useful Dali Ancient City Travel Tips
1. Best Time to Visit Dali Ancient Town
Dali Old Town is a very comfortable and leisure site which can be visited all year round. There is a saying going "Good Scenery is the month of March". If you want to enjoy Bai's grand festival, you can come in the beautiful spring and catch the rare chance to join in March Fair.
2. What to Pack
Dali belongs to the low altitude plateau monsoon climate and ultraviolet ray is strong. Travelers should bring usual clothes and necessities as well as sunscreen cream and sunglasses to protect yourselves.
3. Dali Old Town Tourist Center
The Tourist Center is located close to the South Gate of Dali Ancient City. Travelers can buy tickets and take sightseeing bus from Dali Ancient City to Three Pagodas of Dali, Tianlongbabu Film Studio, Cangshan Mountain, Zhang Family's Garden, Erhai Lake, Nanzhao Folk Island, Shuanglang, Dali Railway Station and Dali Airport, etc.
| From Dali Old Town To | Departure Time | Return Time |
| --- | --- | --- |
| Three Pagodas of Dali | 08:30~16:30 | 09:30~17:30 |
| Tianlongbabu Film Studio | 08:30~16:30 | 09:30~17:30 |
| Cangshan Mountain Ximatan Cable Car | 08:30~14:00 | 09:30~17:30 |
| Cangshan Mountain Tonggan Cable Car | 08:30~15:30 | 10:00~17:30 |
| Erhai Lake Cruise at Longkan Pier | 09:00, 09:30, 10:00, 13:30 | 12:30, 15:50 |
| Zhang Family's Garden | 09:30~16:30 | 10:30~17:30 |
| Shuanglang | 09:30~17:30 | 09:30~17:30 |
| Dali Airport | based on the actual flight schedule | 07:00, 08:30, 10:00, 11:30, 13:00, 15:00 |
| Dali Railway Station | based on the actual train schedule | 07:00, 08:30, 10:00, 11:30, 13:00, 15:00 |
Please note: all the sightseeing bus service time may adjust according to travelers practical needs. Please inquiry for the exact time when buy the tickets at the tourist center or offices.
4. Accommodation
You never need to worry about your stay in Dali Ancient City. There are hotels and hostels ranging from luxury 5 star (Dali Regent Hotel recommended, located close to the East Gate), comfortable 4 star (Dali Landscape Hotel recommended, located close to Foreigner Street in the center of Dali Ancient City) to budget hostels.
5. Local Snacks
Travelers can taste the local snacks and food such as Rushan (Dairy Fans), Er Kuai (rice-based dish), Xizhou Baba, Sand Pot Fish, Sour and Spicy Fish, Eight Bowls of Bai People, etc.
How to Plan Your Dali Ancient City Tour
Dali Ancient City is not only a can't-be-missed highlight of Dali but also the best place for accommodation in the Dali city. Therefore, tourists usually arrange Dali Ancient City as their first stop of their Dali tour and spend at least one night there. Since Chongsheng Three Temples is close to Dali Ancient City. Visit the temple and the old town at the same day is also a hot choice.
On the next day morning, they will head to Erhai Lake to do cycling and trekking or go to visit Cangshan Mountain for hiking. Some old town and history lovers may also spend 1~2 days for a side trip to Shaxi Ancient Town and extend their trip to Lijiang.
>> 4 Days Dali Leisure Vacation for Nature & Culture Savory (Dali / Shaxi Ancient Town)
>> 6 Days Dali Lijiang Tour with Shaxi Ancient Town (Dali / Shaxi Ancient Town / Lijiang)
Travel Dali, Lijiang and Kunming in One Go
Thanks to the great location of sitting between Lijiang and Kunming, Dali is also a hot middle destination during the Kunming Lijiang tour. Such a Kunming Dali Lijiang Tour takes about 5~6 days.
>> 6 Days Yunnan Essence Tour (Kunming / Dali / Lijiang)
Want more surprises of Yunnan? The pure land of Shangri-La also deserves a close visit. You can also extend your Yunnan tour to Yuanyang Rice Terraces, Puzhehei and Xishuangbanna, etc.
>> 8 Days Classic Yunnan Tour (Kunming / Dali / Lijiang / Shangri-La)
Travel Dali Ancient City and Dali with China Discovery
Have plan to visit Dali and Yunnan, but feel trouble about the transportation, hotel, tickets, best visiting time and other trip plan? Travel with us China Discovery and let our experienced travel consultants help you! We will take care of everything for you and then you can focus on the great scenery, culture, story and history of Yunnan! Our local driver and guide will accompany you all the way and tell you every insider tips and stories.
The tour can be tailor-made according to your group size, interests, physical condition, time, plan, budget and every special need. Please feel free to contact us if you need any help!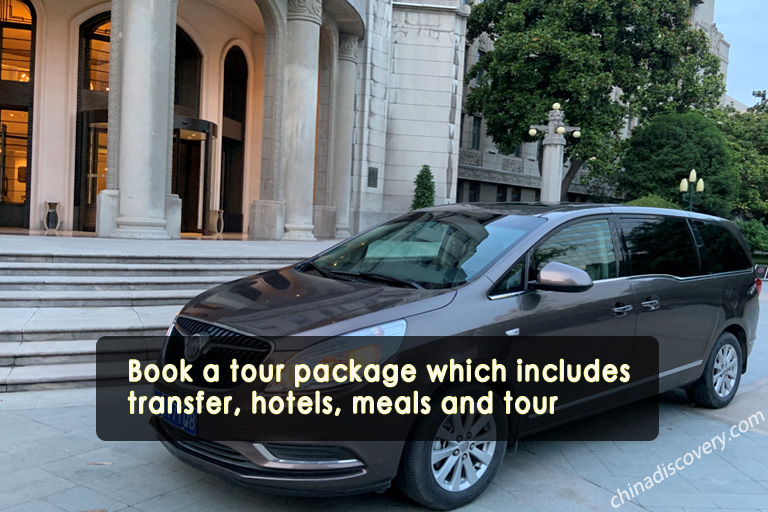 Travel Dali and Yunnan with China Discovery
Keep Reading on Dali
Useful Yunnan Travel Articles
Recommended Dali Tours
Top 3 Dali tours chosen by most customers to explore Dali in the best way. Check the detailed itinerary, or tailor your own trip now with us.
8 Days Classic Yunnan Tour

Kunming / Dali / Lijiang / Shangri-La
Start planning your tailor-made holiday to China by contacting one of our specialists. Once inquired, you'll get a response within 0.5~23.5 hours.
Customize a Trip
Questions & Discussions
Following are latest questions and answers from our webusers and customers. You can learn many useful information from the discussion and cases. You can also join in the discussions or ask your own question. Our experts will help you ASAP.
Have a question? Get answers from our travel experts or guests
Your Question:

Your Name:

Your Email: