Yuanyang Map, Yuanyang Rice Terraces Map
To help you know more about Yuanyang and Yuanyang Rice Terraces, we provide you various Yuanyang Maps including Yuanyang China Map, Yuanyang Rice Terraces Tourist Map, Map of Yuanyang Rice Terraces Trekking, Yuanyang Transportation Map, etc. for you to understand how to get to Yuanyang and what to explore there. Wish you a nice tour in Yuanyang!
Yuanyang Location Maps - Where is Yuanyang in Yunnan, China on Map?
Yuanyang is a county of Honghe Hani and Yi Autonomous Prefecture in Yunnan, China. The county is located in southwest part of Yunnan, with a very close distance to China's most southwestern edge. At Yuanyang County, you will find the world's most extensive terraces clusters - Yuanyang Rice Terraces, the core highlight of Cultural Landscape of Honghe Hani Rice Terraces, the 45th World Heritage Site of China which announced by UNESCO in 2013!
Where is Yuanyang on maps? Check the Yuanyang Yunnan Map, Yuanyang China Map and Yuanyang County Map to get inspired!
Yuanyang Rice Terraces Address: Yuanyang County, Honghe Hani and Yi Autonomous Prefecture, Yunnan, China (云南红河哈尼族彝族自治州元阳县,元阳梯田)
Yuanyang Tourist Map - Attraction and Hiking at Yuanyang Rice Terraces
The main attraction in Yuanyang, of course, is Yuanyang Rice Terraces, which is composed of three major parts - Duoyishu Rice Terraces (多依树梯田), Bada Rice Terraces (坝达梯田) and Laohuzui Rice Terraces (老虎嘴梯田).
Check Yuanyang Rice Terraces Tourist Map, Yuanyang Rice Terraces Trekking Map to know how to travel Yuanyang Rice Terraces!
Warm tip: Due to the collapse caused by the sudden mud-rock flow and heavy rain in Yuanyang, the Tiger Mouth Rice Terraces (Laohuzui Rice Terraces) is temporarily closed. . At present, Duoyishu scenic area and Bada scenic area are still opening to the public. We will update the news once we get the official notice of the reopening of the Tiger Mouth Rice Terraces.
Yuanyang Transportation Map - How to Get to/around Yuanyang Rice Terraces
Tourists usually get to Yuanyang Rice Terraces from Kunming, the capital of Yunnan. With a driving distance for about 320km, it takes about 5.5~6 hours from Kunming to Yuanyang Rice Terraces directly by car. Considering the driving journey is relatively long and tough, visitors prefer to make a stop at Jianshui Old Town, which is settled just in between.
In such a natural terraces spot in the remote area, hiking is always the best way for sightseeing. And due to its large size, tourists normally need to ask a local van to make transfers between the terraces areas.
Check the Kunming to Yuanyang Map and Yuanyang Rice Terraces Map below for Yuanyang transportation! If you are interested, you can check How to Get to/around Yuanyang for more details!
How to Plan a Yuanyang Rice Terraces Tour
Being the world's most extensive terraces clusters, Yuanyang Rice Terraces is without a shadow of doubt one of the highlights of Yunnan and even China! However, adventurous backpackers and die-hard photography fans aside, few people check this gem hidden in the deep mountain out. We would suggest you to go if you have more days in Yunnan, particularly when you are philately of world-class beautiful natural scenery and unique minority culture and life.
A Yuanyang Rice Terraces tour usually starts from Kunming and needs about 3 days around. In the 3 days there, you will get all the best treasures like amazing sunset, sunrise and multi-colored rice fields...
>> 3 Days Yuanyang Rice Terraces & Hani Culture Discovery Tour
>> 4 Days Yuanyang Rice Terrace Awesome Photography Tour
Since Jianshui Old Town is located conveniently on the way from Kunming to Yuanyang, you are also suggested to take a short visit to Jianshui first before your Yuanyang tour!
>> 5 Days Kunming, Jianshui & Yuanyang Rice Terraces Tour
>> 4 Days Kunming Jianshui Tour by High Speed Train
Want more surprises of the diverse Yunnan? Why not extending your tour to more top destinations in one go, such as Kunming famous as Spring City and convenient province capital, Lijiang to meet the best ancient town, mountain and gorge, Dali with profound Dali Old Town and splendid Erhai Lake, Xishuangbanna with exciting tropical flavor and Dai ethnic dances, etc., which usually needs 6-15 days based on your exploration depth!
>> 11 Days Amazing Yunnan Tour (Kunming/Yuanyang/Jianshui/Dali/ Lijiang/Shangri-La)
Yuanyang Duoyishi Rice Terraces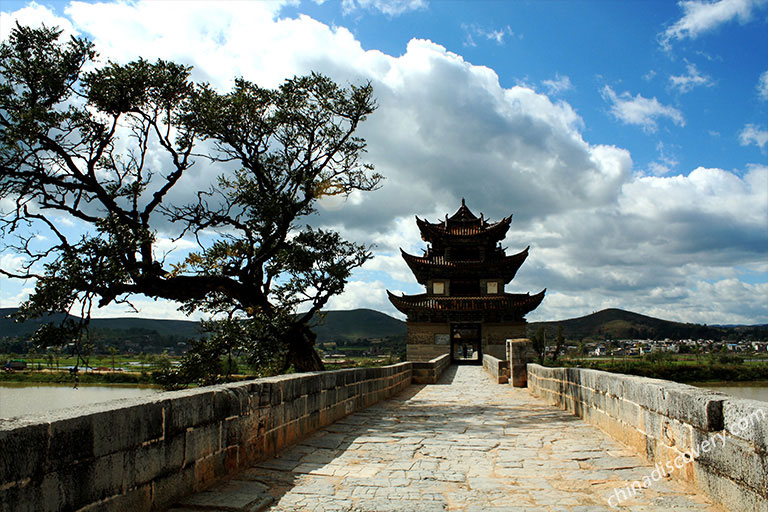 Double Dragons Brige in Jianshui
Kunming Stone Forest
Travel Yuanyang Rice Terraces with China Discovery
Want to visit Yuanyang Rice Terraces but feel trouble about its poor traffic condition? Travel with China Discovery and let us do you a favor! We have convenient private car that will take you to/go back from Yuanyang in speed, ease and convenience! Our English-speaking guide will accompany you all the way and introduce you the best visiting route and photography time and spots of Yuanyang Rice Terraces!
The tour can be tailor-made according to your group size, time, physical condition, plan, interests, budget and other special need. Please feel free to contact us if you need any help or customize the tour with free quotation!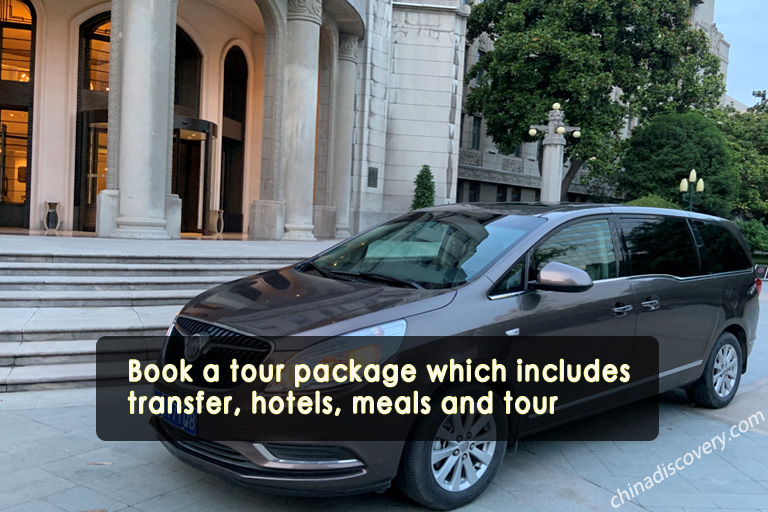 Travel Yuanyang with China Discovery
Keep Reading on Yuanyang
Useful Yunnan Travel Articles
Recommended Yuanyang Tours
Top 3 Yuanyang tours chosen by most customers to explore Yuanyang in the best way. Check the detailed itinerary,or tailor your own trip now with us.
3 Days Yuanyang Rice Terraces & Hani Culture Discovery Tour

Kunming / Yuanyang / Kunming
5 Days Kunming, Jianshui & Yuanyang Rice Terraces Tour

Kunming / Stone Forest / Yuanyang / Jianshui / Kunming
11 Days Amazing Yunnan Tour

Kunming / Stone Forest / Yuanyang / Jianshui / Kunming / Dali / Lijiang / Shangri-La