Generally, a classic Turpan tour takes 2 ~ 3 days. If your time is limited, you can focus on the essence of Turpan City. We suggest you spend 1 day touring the highlights of Turpan City, such as Karez System - a magic project bringing out underground water to this barren land, Turpan Museum where lots of historical exhibits including mummies are collected and Jiaohe Ancient City - the world's largest and oldest city ruins, and another day exploring its attractive surroundings, including Bezeklik Thousand Buddha Cave with exquisite murals & profound Buddhist culture, Flaming Mountain Grand Canyon with breathtaking landform, and peaceful Mazar Village (in Tuyuk Valley) where people still live traditionally. If you have one more day, don't miss Kumtag Desert, a beautiful desert offering amazing desert landscape and many interesting activities (like jeep safari, desert hiking, desert surfing, etc.).
☛ 2 Days Turpan Essence Tour from Urumqi
Of course, it's far from enough if you just visit Turpan. Travelers always travel Turpan with Urumqi - the tourist center in northern Xinjiang together. It needs about 1~2 days to visit landmarks of Urumqi City, like Xinjiang Regional Museum, Red Hill Park and Erdaoqiao Grand Bazzar. Heavenly Lake, only 70 km away from Urumqi downtown is a must. If you are interested in Muslim culture and Silk Road culture, don't hesitate to go to Kashgar, one of Xinjiang's golden triangle tourist cities together with Turpan and Urumqi. In Kashgar, there is time-honored Kashgar Old City, yellow-tiled Id Kah Mosque, busy Grand Sunday Bazaar, etc.
☛ 5 Days Urumqi Discovery to Turpan and Heavenly Lake
☛ 6 Days Urumqi and Turpan Highlights Tour
☛ 8 Days Xinjiang Classic Tour (Urumqi - Turpan - Kashgar)
If your time allows, traveling along China's Silk Road is strongly recommended. You can trace the footprints of ancient travelers from Xian - China's old capital city of 13 dynasties, to Qinghai (Xining, Qinghai Lake), Gansu (Zhangye, Jiayuguan, Dunhuang) and Xinjiang (Urumqi, Turpan, Kashgar). An in-depth Silk Road tour can be 2 weeks long, but you can spend a shorter time admiring the essence at your own pace.
☛ 10 Days Classic Silk Road Tour (Xian - Dunhuang - Turpan - Kashgar)
☛ 11 Days In-depth Wild Silk Road Adventure Tour (Lanzhou - Zhangye - Jiayuguan - Dunhuang - Urumqi - Kasgar)
☛ 12 Days Silk Road Tour from Beijing (Beijing - Xian - Dunhuang - Turpan - Urumqi)
Mazar Village in Tuyuk Valley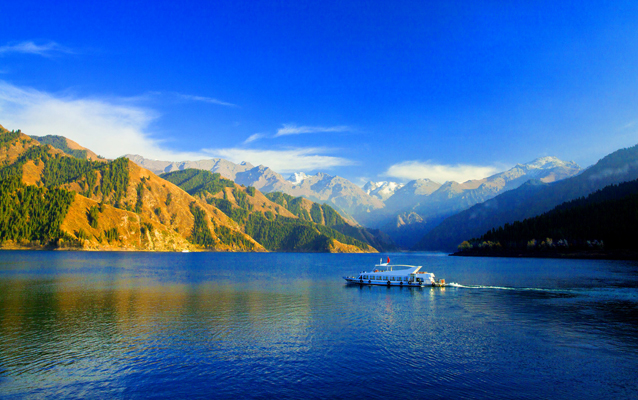 Heavenly Lake of Tianshan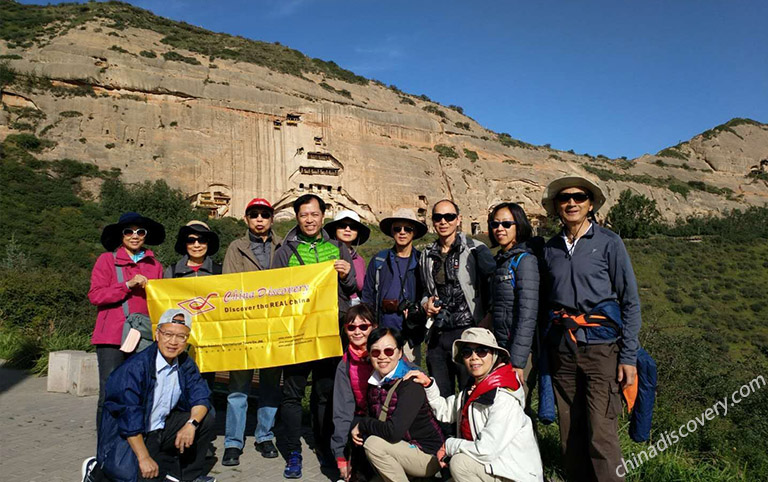 Mrs. Chan's group from Canada visited Matisi Temple along the Silk Road