What to Eat in Jiuzhaigou - Jiuzhaigou Food
Jiuzhaigou food is one of its best features, which is quite different from traditional Sichuan food. While visiting Jiuzhaigou, you can have some food in advance at the snack stalls or restaurants near the entrance gate of Jiuzhaigou Valley. Within the scenic area, there is only one place called Nuorilang Restaurant where you can have a meal. To help you eat better in Jiuzhaigou, here is the information about Nuorilang Restaurant and some featured Jiuzhaigou food for your reference.
Nuorilang Restaurant - Only Restaurant in Jiuzhaigou Valley
Nuorilang Restaurant is the only running restaurant in Jiuzhaigou Scenic Area. It locates at the center of the Y shape Jiuzhaigou. It offers fast food, snacks, Sichuan cuisine, and local food, but the price is a little bit expensive compared to restaurants in town. Buffet is available with prices of CNY 60, CNY 98 and CNY 138 for different levels. You can also make separate orders of the dishes you like and pay accordingly.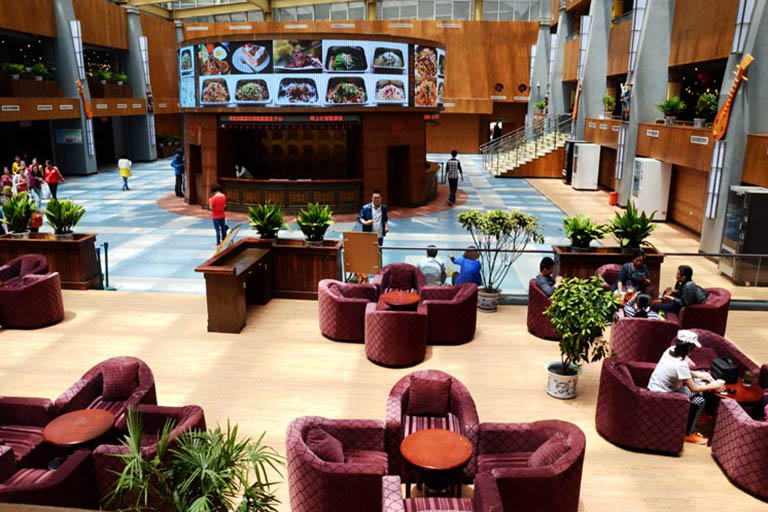 Nuorilang Restaurant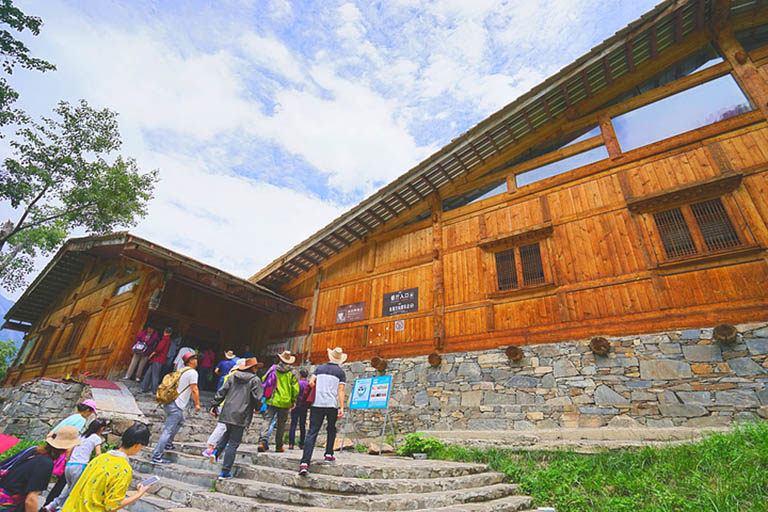 Outside Nuorilang Restaurant
Featured Jiuzhaigou Food
Jiuzhaigou is home to many Tibetan people, so unlike traditional Sichuan food, Jiuzhaigou food is more Tibetan-characterized with a lighter flavor and has a favor in meat, milk, and butter. Here are some representative food which you can try in Jiuzhaigou.
Yak meat
Preserved in sauce and other ingredients,yat meat is cut into slices or pieces and prepared as a salad with hot pepper powder, good to go with liquor. Jiuzhaigou processing factory can produce and vacuum-pack the fast-food yak meat for your convenience as a gift for your friends and relatives.
Yak meat
Yak meat
Zanba
A staple food of Tibetan. it looks like mainland China fried wheat flour, prepared with main ingredients of barley flour as well as pea and oat powder. Tibetans bring the Zanba cake wherever they go, to farm, to graze and to travel. It is a kind of convenient fast food, especially welcome in sparsely populated and fuel-scarce areas.
Zanba
Zanba
Buttered Tea
Its main ingredients are butter and milk as well as walnut kernel, peanut and sesame, egg and salt, being stirred in a barrel, then mixed with boiled tea and brawn-red coloring matter. After being stirred for a few seconds, a fragrant barrel of buttered tea is ready. It is poured into a big kettle and kept warm on a stove for drinking.
Buttered Tea
Buttered Tea
Qingke Barley Liquor
It is an indispensable drink of Tibetans, also serves as a treat at big occasions and for guests. To make this liquor, you need to wash and steam it, and then ferment it for a couple of days. When it appears yellowish and tastes sweet, it is ready to drink. It is also called the Tibetan beer.
Have a Cup of Qingke
Qingke Barley Liquor
How to Plan a Jiuzhaigou Trip
The Y shape Jiuzhaigou consists of three main valleys (Shuzheng Valley, Rize Valley, Zechawa Valley) with a total length of over 50km. You will need at least 1-2 days to explore this beautiful place. Shuzheng Valley is near the entrance, so you can visit there at the beginning or ending of your trip. Pass Shuzheng Valley, you will meet the famous Nuorilang Waterfall, then you can either go to Rize Valley in the northeast or Zechawa Valley in the northwest.
If time permits, after visiting Jiuzhaigou, it is highly recommended to spend some time in the 150km away Huanglong Valley and Mounigou to appreciate the multi-colored terrace ponds and Karst caves.
Recommended Jiuzhaigou Tours:
√ 4 Days Enjoyable Jiuzhaigou Walking Tour | 4 Days Jiuzhaigou In-depth Photography Tour
If you have more days, other cities in Sichuan Province such as Chengdu, Emeishan, Dujiangyan are worth a visit, or you can travel beyond the province to Beijing, Xian, Chongqing...
Recommended Tours Including Jiuzhaigou:
√ 4 Days Classic Jiuzhaigou Tour from Chengdu | 6 Days Jiuzhaigou Fairyland Tour from Xian
If you have more questions about a Jiuzhaigou trip, please feel free to contact us. We are specialized in customized tours according to your interests, budget, traveling time, etc. Just tell us your needs, and we will provided you with a satisfactory tour.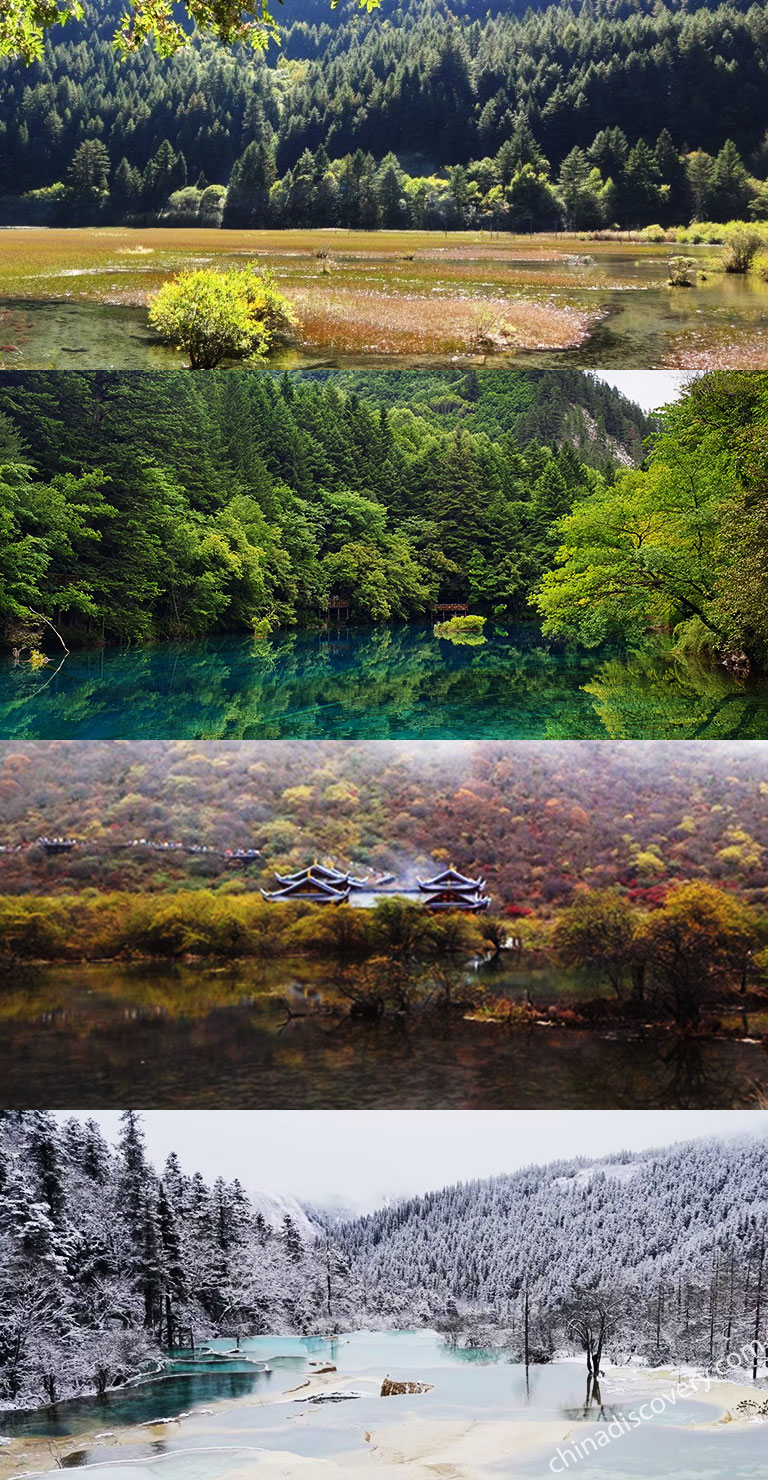 Four Seasons of Jiuzhaigou
Keep Reading about Jiuzhaigou Tour and Travel Guide
Jiuzhaigou Transportation Guide
Jiuzhaigou Weather Guide
Recommended Jiuzhaigou Tours
Top 3 Jiuzhaigou tours chosen by most customers to explore Jiuzhaigou in the best way. Check the detailed itinerary, or tailor your own trip now with us.
3 Days Classic Jiuzhaigou Tour (Flight Arrival)

Chengdu / Huanglong / Jiuzhaigou
5 Days Chengdu Jiuzhaigou Comfortable Tour

Chengdu / Huanglong / Jiuzhaigou
3 Days Jiuzhaigou Winter Tour

Jiuzhaigou Valley
Start planning your tailor-made holiday to China by contacting one of our specialists. Once inquired, you'll get a response within 0.5~23.5 hours.
Customize a Trip
Have a question? Get answers from our travel experts or guests
Your Question:

Your Name:

Your Email: