Things to Do in Suzhou | Top Suzhou Attraction 2023
Suzhou, with a history of nearly 2500 years and know as "paradise on earth", is one of the first batch of national historical and cultural cities in China and the first "World Heritage Model City" in the world. The representative of Chinese private gardens - the classical gardens in Suzhou and the Suzhou section of the Grand Canal, are listed as world cultural heritage by UNESCO. The magical and soft Suzhou silk has always been a star product for thousands of years.
While you are in Suzhou, you can tour beautiful gardens, visit museums, have a close contact with delicate silk, travel by boat, etc. Here we have selected top 10 things to do in Suzhou to help you find can't-be-missed attractions and explore Suzhou in all perspectives. If you want to have some of them or some other experience included in your itinerary, feel free to tell us. We can customize a private Suzhou tour according to your own ideas and needs.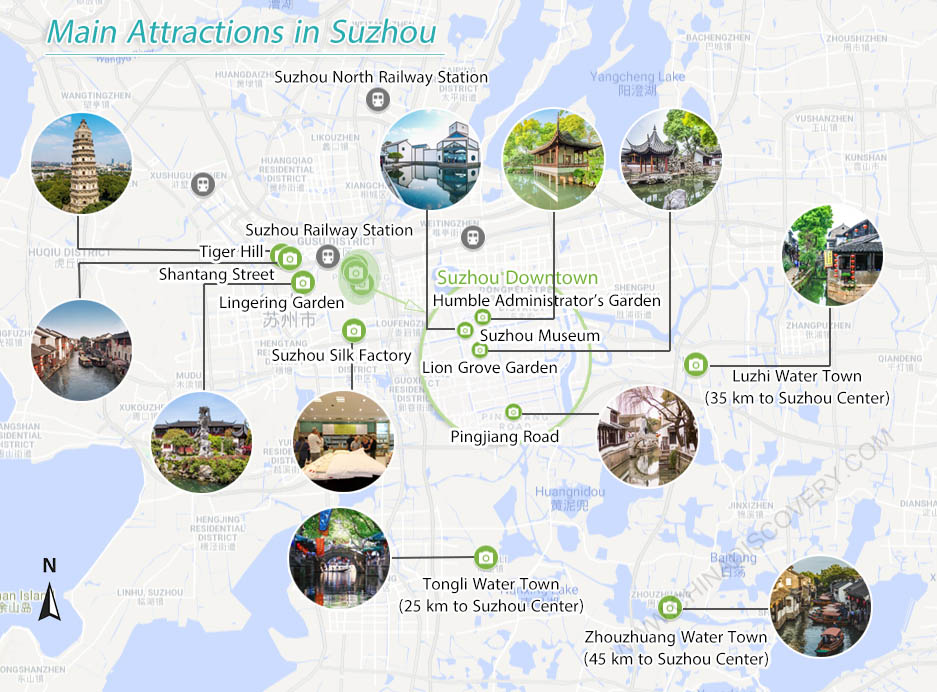 Suzhou Tourist Attractions Map (Click to enlarge)
NO.1: Appreciate Elegantly-designed Classical Gardens of Suzhou
NO.2: Feel the Charm of Over Thousand-Year-Old Suzhou Silk
NO.3: Spend a Relaxing Time in Ancient Water Towns of Suzhou
NO.4: Stoll Leisurely along Ancient Streets
NO.5: Explore Suzhou Grand Canal on Boat
NO.6: Make an In-depth Cultural Discovery in Suzhou
NO.7: Take a Night Tour to Master of the Nets Garden
NO.8: Enjoy Kunqu Opera Culture & Performance
NO.9: Bath in Gentle Breeze along Beautiful Lakes
NO.10: Taste Distinctive Su Cuisine in Suzhou
How to Plan Your Travel in Suzhou
Get Inspired by Real Travel Stories of Our Customers