Leshan, called Jiazhou in ancient time, is located in the southwest of Sichuan Basin. Sitting in the confluence of Ming River, Qingyi River and Dadu River, Leshan is the very close to Chengdu, and there are only 100km from Leshan city center to Chengdu Shuangliu International Airport. As a historical and cultural city in China, Leshan is definitely worth its reputation – A City of Landscape. Historical sites are perfectly blended into the beautiful scenery. Chosen as the "Most Desirable Attraction in China", Mount Emi and Leshan Giant Buddha have drawn numerous tourists with its unique glamor. Besides the two World Heritage Sites, there are other highlights in Leshan, like Luocheng Ancient Town, Jiayang Steam Train, Black Bamboo Valley, Jiajiang Thousand Rock Buddhas, etc. Leshan is also famous for its delicious food and local snacks, and comparing with its neighbor city Chengdu, it's the real Land of Ease.
Why visit Leshan:
Leshan Giant Buddha – As the world largest cliff rock carving Maitreya Buddha statue in the world, the 71m Leshan Giant Buddha is boasting for its magnificent carving skill and stunning natural scenery around it.
Mount Emei - One of the Four Great Buddhist Mountains in China, Mount Emei is not only the Buddhist center in Sichuan, it's also famed for its gorgeous natural scenery. Sunrise, Cloud Sea, Broken Spectre and Holy Light are the four wonders on the mountain.
Delicious Local Food - People always says "eating in Sichuan, tasting in Leshan". Leshan has numerous featured foods, like Bobo Chicken, Jellied Bean Curd, Qiaojiao Beef, Malatang, Xiba Tofu, Leshan Barbecue, etc. It's a great destination for foodies.
Top Attractions
Leshan is a historical and cultural city, and it's a city of two World Heritage Sites. Leshan Giant Buddha and Mount Emei are the most famous attractions when speaking of Leshan.
Weather & When to Go
Transportation
Accommodation
Useful Maps
To help you to know more about Leshan attractions, we have selected some useful Leshan maps for you. Please feel free to use them.
Other Popular Destinations in China
There are some really nice destinations near Leshan, like Chengdu, Jiuzhaigou Valley, Chongqing and Shangri-La. Check all destinations in China
Chinese Name: 乐山
Chinese Pinyin: Lèshān
Population: 3.544 million
Language: Mandarin & Sichuan Dialect
Tel Code: 0833
Zip Code: 614000
Time Zone: (UTC+8)
Plan Your Leshan Tour
3 or 4 days will be enough for you Leshan Tour. Normally, traveler will first visit Leshan Giant Buddha, and this will take about half day, then if you want to taste local flavors, you can spend one night in Leshan city, or you can just go to Mount Emei. Mount Emei will take two to three days to visit. If you have limited time, then you can just take one day to visit the highlight of Mount Emei.
Leshan tour is often connected with Chengdu tour and Jiuzhaigou tour. Normally, after arriving at Chengdu, travelers will first see the highlights in Chengdu, then visit Leshan, and at last, transfer to Jiuzhaigou Valley from Chengdu. This will take about 7 days.
Recommended Tours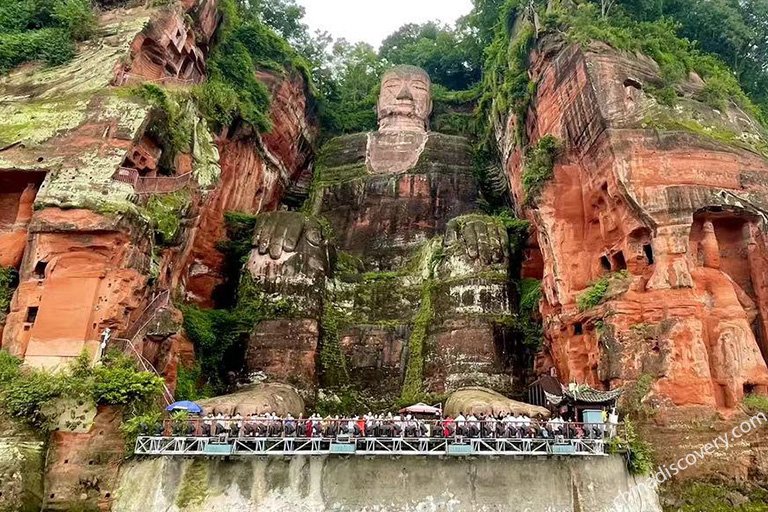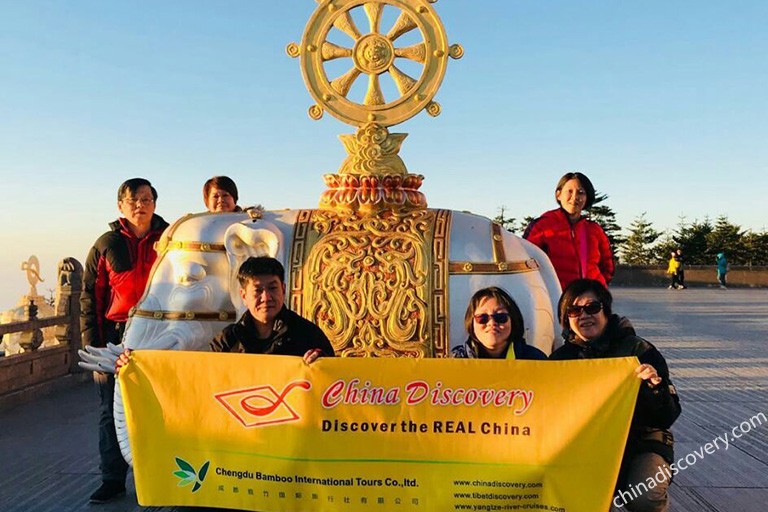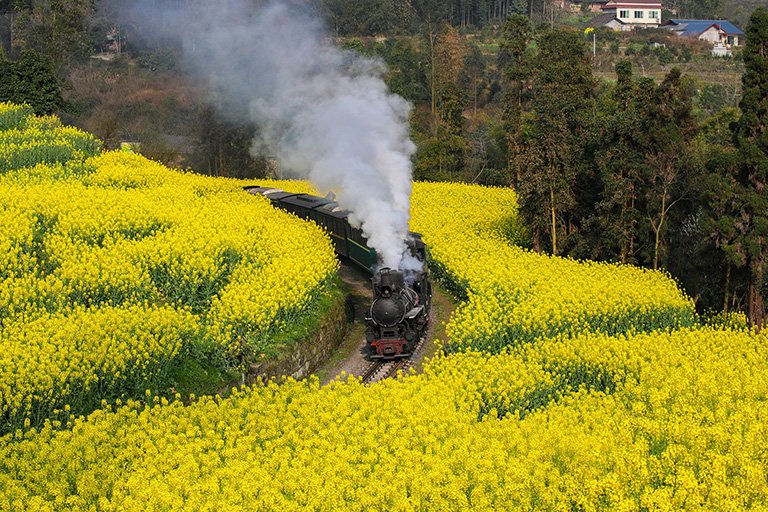 MORE