Xinduqiao (新都桥, altitude: 3300 meters of the town) is a picturesque small town located in the west of Kangding City, about 78 kilometers away with 2 hours' drive. Reputed as "A World with Lights and Shadow" and "A Paradise for Photographers", Xinduqiao is the must-visit part for your Kangding Sichuan travel. Driving from the Romantic City - Kangding along the National Road 318, you'll pass Zheduo Mountain at an altitude of 4298 meters through many bends on the way, feast your eyes with countless breathtaking snow-capped mountain sceneries and enjoy general view of traditional Tibetan-styled houses dotted in the peaceful countryside on the way between Zheduo Mountain and Xinduqiao Town. This will be the paradise you'll arrive in - blue, white, golden, black, green, red with elegant light and beautiful line, making you immerse in painting-like scenery.
Xinduqiao Town is located on the crossroad of National Road 318, between Kangding City and Tagong Grassland. Besides, Xinduqiao, about 258 kilometers from Chengdu, is situated on the way of Western Sichuan Small Loop, well linking with Danba, Jinchuan, Mount Siguniang, Ya'an, Dujiangyan and more destinations. It is a good idea to extend your Xinduqiao visiting longer. China Discovery is local-based in Chengdu and Sichuan, offering the best travel experiences at competitive prices in any destinations of the whole Sichuan Province. Why not travel with us?
Why Visit Xinduqiao in Kangding, China?
Photography Paradise for Anyone Who Like Taking Photos. Xinduqiao is regarded as the place that God is holding an art exhibition here with incredible colors and fantastic light. The photography corridor lasts about 10 kilometers long outside of Xinduqiao Town which is regarded as the best place to shoot awesome photos in Xinduqiao.
A Peaceful Land of Idyllic Beauty. The small Tibetan villages scattered artistically on both sides of the Road 318 with clear streams following through, the white polar trees standing in front of the houses in row, shining in golden when autumn coming, yaks and goats grazing leisurely on the grassland...Yes, this is the common scene in Xinduqiao - idyllic, harmony and lively.
Featured Jiarong Tibetan Houses. Zheduo Mountain is the border of Han and Tibetan. When moving to Xinduqiao, you can see the pure and traditional Tibetan houses with the real Kangba Tibetans lived. The houses are built in stone, and the window hood is decorated in red, black, white patterns and the gate is in Chinese red. A spacious yard is designed in each house.
Overlook the King of Sichuan Mountains in Distance. Chinese National Geographic said that Xinduqiao is the best place to catch the appearance of Mount Gongga in some distance. It is worth to view the sunrise when shining upon the snow-capped mountain. Prepare your camera and wait for the right time.
Top Attractions & Highlights in and near Xinduqiao
In the town of Xinduqiao, there is no stunning attractions to see. The highlights of Xinduqiao is in the section of Zheduo Mountain to Xinduqiao Town and Xinduqiao Town to Tagong Grassland. The idyllic countryside scenery will really catch your eyes. Of course, you won't miss the chance to have panoramic view of the snow-capped mountains in the best location of Xinduqiao. Check the following attractions in and near Xinduqiao to inspire your visit in Xinduqiao and Kangding.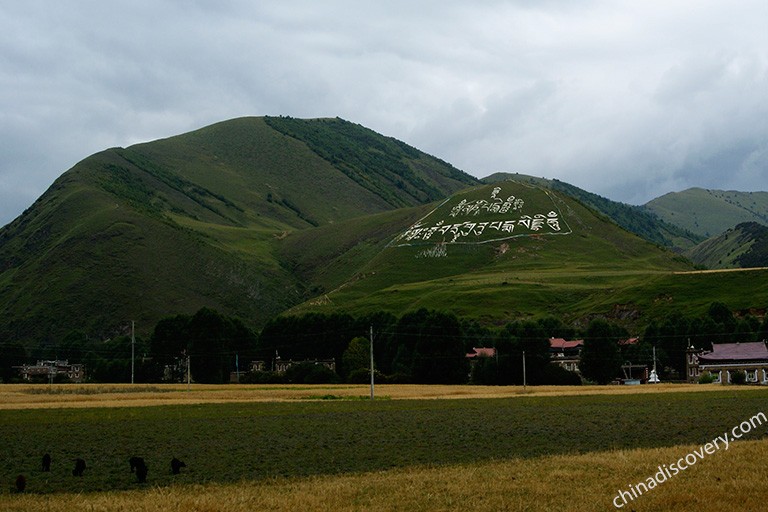 Xinduqiao Platform
On the National Road 318, Xinduqiao Platform is the best place to shoot the light and shadow of Xinduqiao. If you want to catch sunrise of Mount Gongga, this place is the right one. Try to arrive early.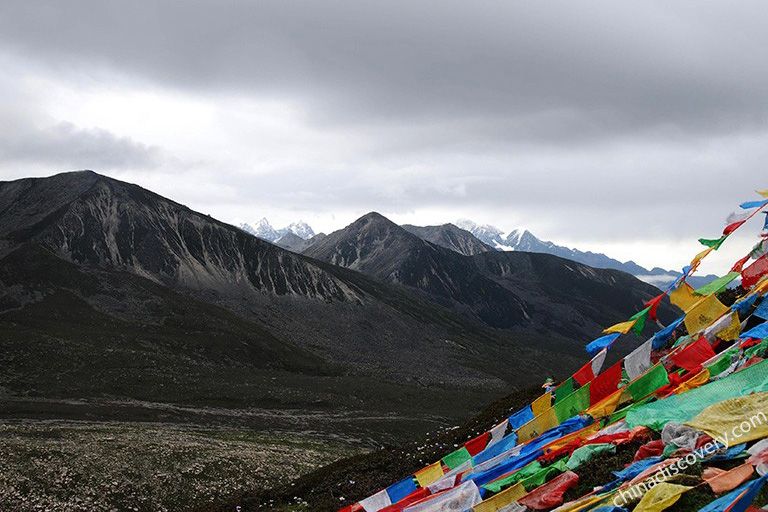 Zheduo Mountain
Zheduo Mountain, at an altitude of 4962 meters, is located between Kangding and Xinduqiao. Called the First Pass of Kangba Tibetan Area, travelers need to cross the high mountains of 4298 meters to get into the real Kangba Tibetan Area. After passing Zheduo Mountain, drive another 42 kilometers and you'll arrive at Xinduqiao Town. This route has so much to see.
Juli Temple
Juli Temple is the nearest temple in Xinduqiao, about 15 km in the south. It belongs to sect of Gelug (yellow hat). This temple has 47 Kampo and 3 Rinpoche in history. It has stored Ganjul Tibetan Scripture in manuscript.
At an altitude of 3730 meters, Tagong is about 92 kilometers from Kangding. It's famous for two spots - Tagong Grassland and Tagong Temple. Tagong Grassland is the nearest grassland of Kangding. The best time to visit Tagong grassland is mid-June to late August. During this time, you can catch the grand Horse Racing Festival.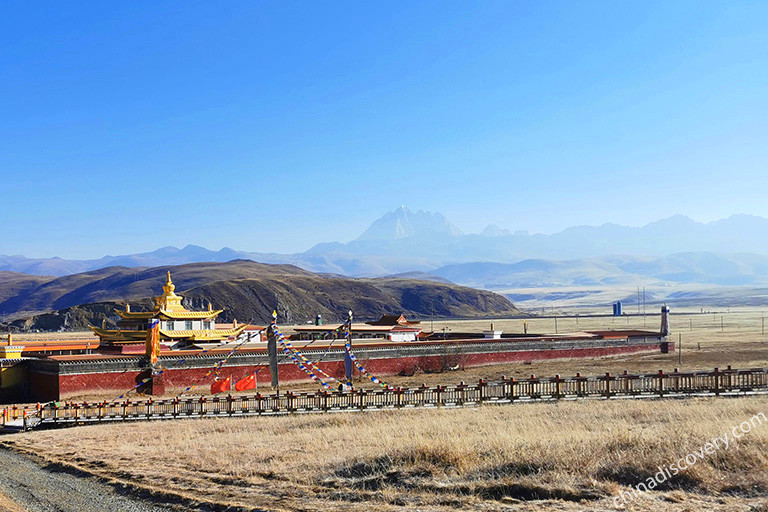 Tagong Monastery
With a history over 1000 years, Tagong Monastery is called "Little Jokhang Temple". The highlights of Tagong Monastery is the life-sized statue of the Shakyamuni at the age of 12.
Yala Mountain
Located in the north of Xinduqiao, Yala Mountain is with a height of 5884 meters facing with Moerduo Mountain. It features in crystal highland lakes, wild natural pasture, origin forest, grand glacier, spectacular waterfall...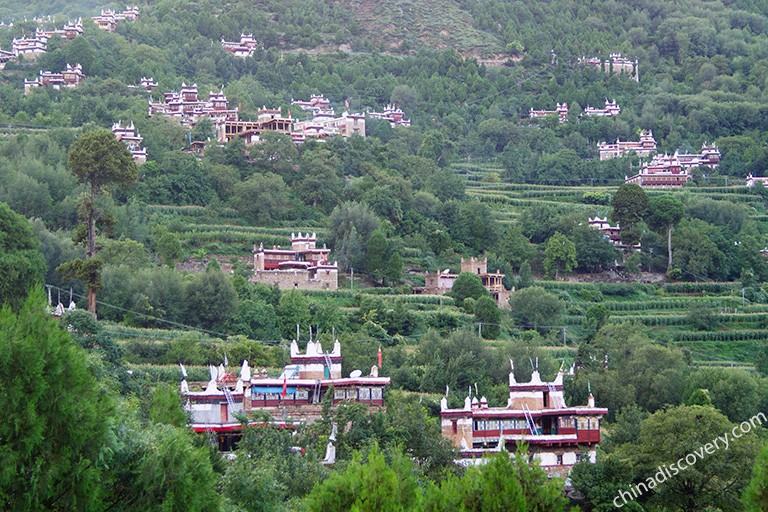 About 152 km from Xinduqiao, Jiaju Tibetan Village is the most beautiful Chinese village in China. It is the best example of Danba Tibetan villages and the concentrated place to experience Jiarong Tibetan culture.
Gao'ersi Mountain Black Stone City
With an altitude of 4300 meters, Gao'ersi Mountain Black Stone City is an awesome spot to shoot the panoramic view of Mount Gongga. This place is facing with the King of Sichuan Peaks with stunning scenery.
Xinduqiao Weather & Best Time to Visit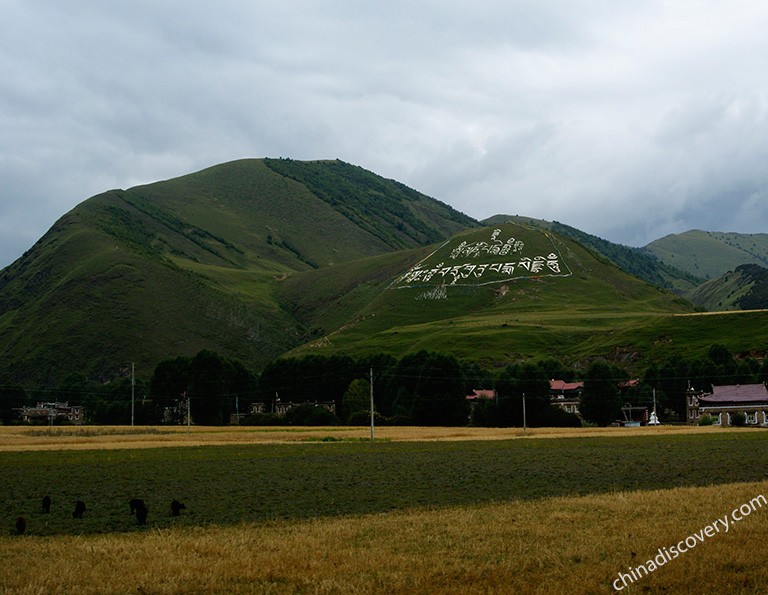 At an altitude of 3300 meters, Xinduqiao belongs to the typical plateau climate with distinct temperature difference during daytime and night. Xinduqiao has an average temperature around 7℃. The hottest month falls on July and August with average temperature of 15.7℃, and the coldest month is in January with the average temperature around 2.5 ℃.
The best time to visit Xinduqiao is from late May to early November. June is the spring of Xinduqiao with different wild flowers blossom all over the farmland. When October comes, it enters into the most beautiful season of Xinduqiao - gentle sun shining on the vast land, the mountains turning into golden. You can bath in the picturesque scenery with small bridges, flowing waters, Tibetan houses, roaming yaks and goats...It will be very comfortable. The winter of Xinduqiao is too cold and it is not suggested to visit during this time.
What to Bring: To avoid ultraviolet ray on the high plateau, sunblocking cream, sun glasses, sunhat are needed. Besides, you need to bring rain gear and enough warm clothes, and wear comfortable shoes, etc.
Xinduqiao Photography & Tips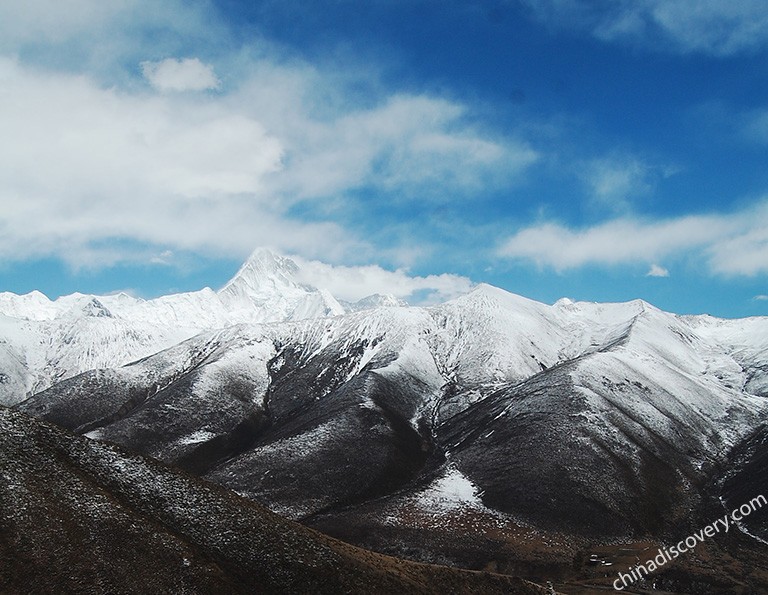 Xinduqiao is regarded as the "Paradise for Photographers". The well known photography sites are not in the town of Xinduqiao, but on the route between Zheduo Mountain and Xinduqiao. The best time for photography is in June and October to November.
Best Site for Photography in Xinduqiao: Zheduo Mountain Viewing Platform; Gaoersi Black Stone City for Mount Gongga Panorama; about 20 kilometers away from Xinduqiao on the way to Zheduo Mountain; 7 km to Yingjiu Road - Jiulong Direction; 2-5 kilometers from Xinduqiao to Tagong Road.
Xinduqiao Transportation & How to Get There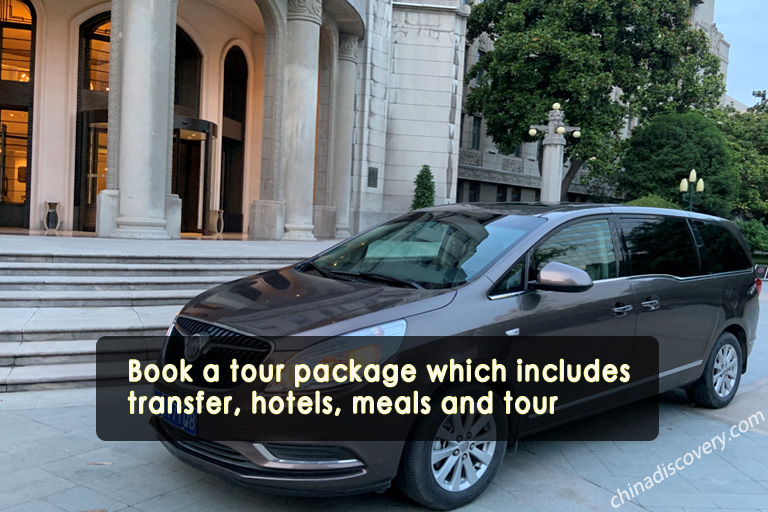 Xinduqiao Town is located in the west of Kangding City, about 78 kilometers away. There is no railway or airport in Xinduqiao. Most travelers will first reach Kangding from Chengdu and then make a transfer to Xinduqiao.
Chengdu - Kangding - Xinduqiao
There are three ways from Chengdu to Kangding - by private car, flight or bus. If you take private car, it needs about 4.5-5 hours. If you go by flight, only 1 hour can take you from Chengdu Shuangliu International Airport to Kangding Airport and take another 1 hour to Xinduqiao from Kangding Airport. If you are independent travelers, you can go by bus. There are about 5 tourist buses departing from Chengdu Xinnanmen Bus Station to Kangding Bus Station with a whole riding of about 4.5 hours. After arriving in Kangding, it needs about 2 hours' driving from Kangding to Xinduqiao.
Kangding - Xinduqiao Road Condition Notice: The National Road 318 on the Zheduo Mountain Section is in bad condition with many bends, uphill and downhill. It needs slow and careful driving. After passing the 4298 meters platform, the road condition is still not good. Traffic jams will happen on these sections. You'd better prepare some snack with you.
Distances between Xinduqiao and Its Surrounding Destinations:
| Xinduqiao - Kangding: 78 km (2 hours' driving) | Xinduqiao - Danba: 146 km (3-3.5 hours' driving) |
| --- | --- |
| Xinduqiao - Tagong: 37 km (1 hour's driving) | Xinduqiao - Daofu: 142 km (3 hours' driving) |
| Xinduqiao - Bamei: 64 km (1.5 hours' driving) | Xinduqiao - Daocheng: 343 km (6-6.5 hours' driving) |
If you want to know more about how to get from Chengdu to Kangding/Xinduqiao, please head to Chengdu to Kangding: Travel by Bus, Car & Flight 2023.
Where to Stay in Xinduqiao & Recommended Hotels
Xinduqiao is located in middle between Kangding and Tagong that part of travelers would like to spend one night in Xinduqiao for accommodation. The accommodation option in Xinduqiao is relatively limited than Kangding downtown. And majority of the hotels around Xinduqiao are in budget. However, the price of hotels there is not that cheap as you think, because its location is hard to beat, with oil-painting-like streams, grassland, mountains, forest just a few steps away. If you want better living condition, it is suggested to get to Kangding downtown area where has many choices.
Recommended Hotels in Xinduqiao:
Elsa Hotel (康定伊莎酒店) ★★★
Xinshukang Hotel (康定新都桥凯逸酒店) ★★
For more accommodation info in Kangding, Xinduqiao and Tagong, you can learn more from Where to Stay in Kangding & Best Hotels in Kangding.
Xinduqiao Maps - Latest & Useful Maps for Xinduqiao Travel
To help you have a better understanding of Sichuan Xinduqiao's location, transportation, top highlights and surrounding scenic spots, we've collected some useful maps including Xinduqiao China Map, Xinduqiao Sichuan Map, Chengdu to Xinduqiao Transportation Map, etc.
Other Destinations in Western Sichuan
With sublime snow-capped mountains, sacred Tibetan monasteries, and spectacular valleys to be visited, Western Sichuan offers remarkable surprises similar to the Tibet. However, a tour to Western Sichuan is much easier for foreigners when compared with Tibet, because it allows tourists to get rid of filling paperwork for entering.
Besides Batang, there are 15+ amazing tourist destinations in the Western Sichuan region well worth your visit. And here, we would recommend you the top 4 places hot chosen by our customers, including Daocheng Yading, Mount Siguniang, Kangding and Batang.
Other Hot Destinations in Sichuan
Besides Xinduqiao, there are some other destinations in Sichuan well worth your visit. Travel Xinduqiao with following destinations and explore more of Sichuan's wonderful nature, cultural heritage sites, and authentic local life, including leisure Chengdu City, the hometown of giant panda, Jiuzhaigou Valley, the fairyland world, Leshan, the profound home of Giant Buddha and Mount Emei, Mount Siguniang, the Oriental Alps. Discover now!
More Natural Destinations in China
If you are fond of nature very much, why not discover the terrific sceneries of more scenic destinations in China, such as Guilin, Zhangjiajie, Huangshan, Yunnan, etc. to satisfy your eyes and mind to the most. Check the detailed travel guide of each destination and start your nature exploration!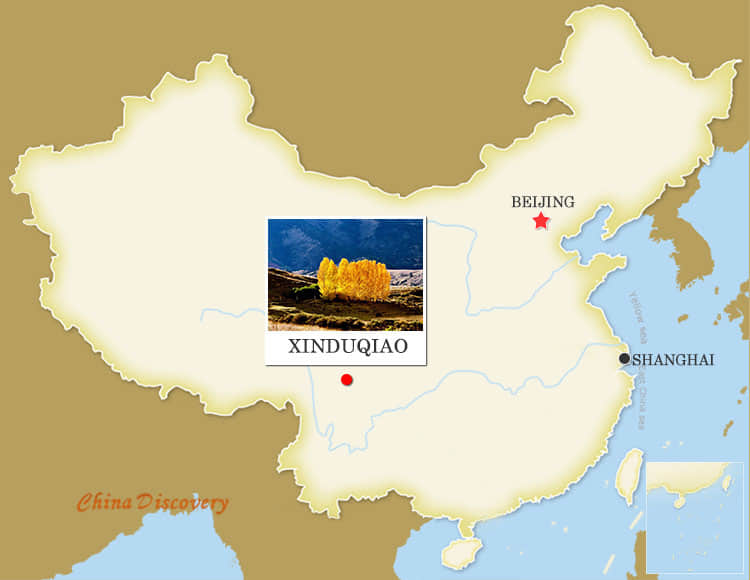 Chinese Name: 新都桥
Chinese Pinyin: [xīn dū qiáo]
Altitude: 3300 meters
Population: 8638
Language: Mandarin & Tibetan & Sichuan Dialect
Tel Code: 0836
Zip Code: 626002
Time Zone: (UTC+8)
How to Plan Your Xinduqiao Tours in Sichuan?
The most popular way to explore Xinduqiao is driving from Chengdu to Xinduqiao and visit sites along the way and then drive back. As you know, Xinduqiao is a small part of Kangding City that you can cover other attractions, like Tagong Grassland, Mount Gongga in the trip. Travelers can spend 2 to 3 days exploring Xinduqiao and its surrounding. Usually, Kangding downtown area for 1 day, Xinduqiao for 1 day, Tagong for 1 day. Mount Gongga is very difficult to finish the hiking trip that few travelers would add it into the list. Instead, they put Hailuogou Glacier Park into the trip for 1 day visiting.
Actually, Xinduqiao is one of the important town on the Western Sichuan Loop that you can extend to more destinations on the route, like Danba, Bamei, Xiaojin, Mount Siguniang, Dujiangyan and more places. The whole visiting would last for about 6 to 8 days. If you want to cover Daocheng Yading, the Last Shangri-La into your trip, you can also do so. It would need another 2 or 3 days. Many travelers would like to cover the hot spots in Sichuan, like Jiuzhaigou Valley, Huanglong National Park, Leshan Giant Buddha and Mount Emei for Sichuan Discovery. Another 4-6 days are needed. If you have any ideas about your Sichuan tour, please feel free to tell us your interests and our professional travel consultants will provide first-hand knowledge to help you design the trip. Customize the tour with us now!
Recommended Tours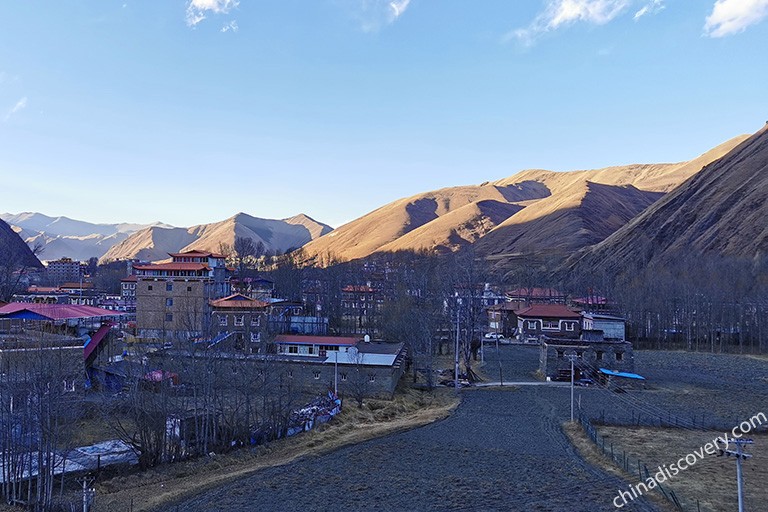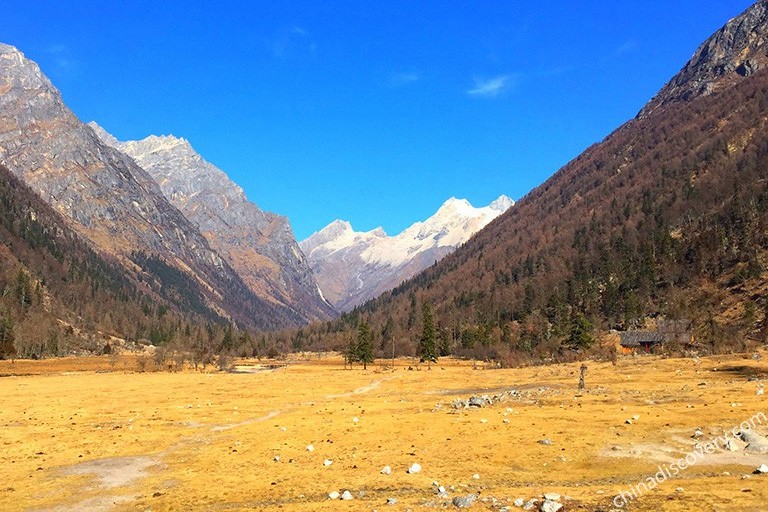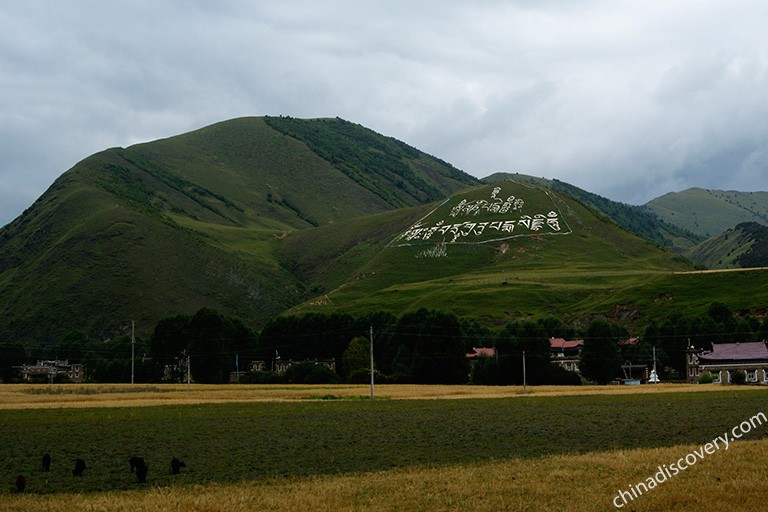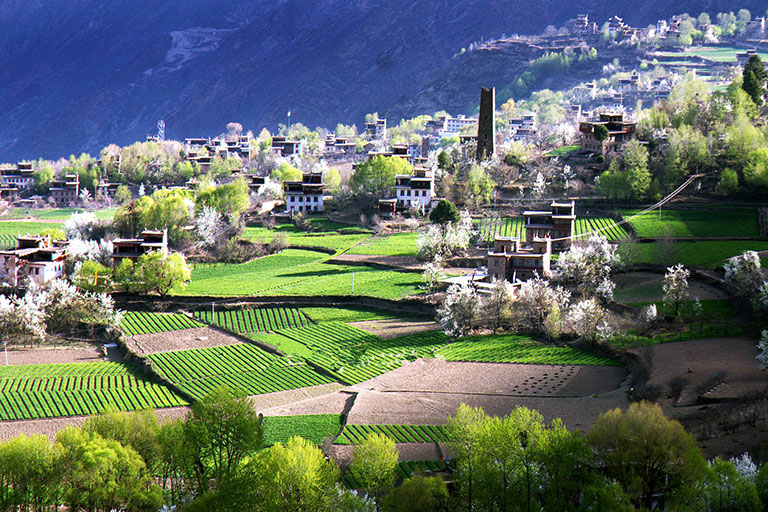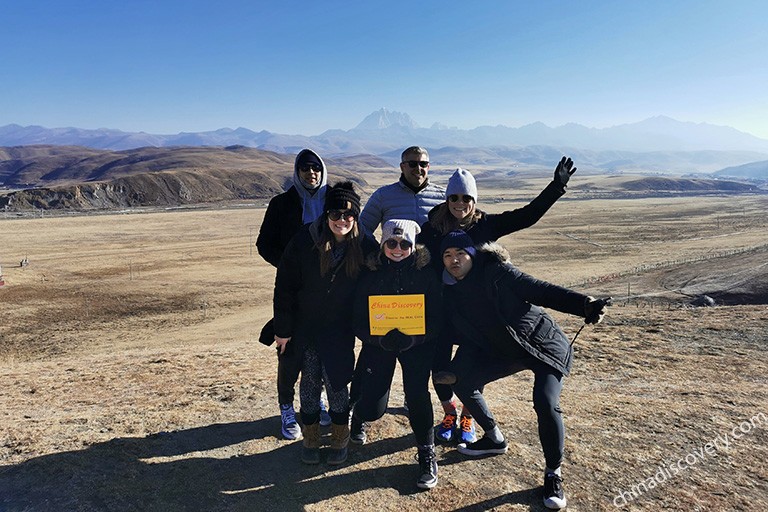 MORE