Kangding (康定, altitude: 2560 meters in downtown area), also called Dartsedo in Tibetan, is a county-level city and the seat of Garze Tibetan Autonomous Prefecture, about 280 kilometers from Chengdu which is the capital of Sichuan Province. Located on the famous National Road 318, Kangding is regarded as the gateway between Sichuan Province and Tibet. Ya'an City, Luding is in its east, Xinduqiao, Litang and Batang are in its west; Danba and Jinchuan are in the north while Daocheng Yading is in its southwest. For travelers who plan a tour to Western Sichuan, Kangding is the must-stop destination with so many stunning attractions in and surrounding.
Kangding City, situated deep in the interior of China, in a deep valley with two rivers flowing through, surrounded by some of the highest mountains in Sichuan, is with two civilizations (Han and Tibetan) meeting together, creating a unique feeling and atmosphere. What does Kangding have? A historic city with thousand years? The birthplace of love story? A melting pot with Chinese and Tibetan colorful cultures? An important flourishing town on Ancient Tea-Horse Road? Yes, all of these show the characteristics of Kangding. Far more than that, Kangding is quiet, passionate, profound, gorgeous, just like the song, interpreting itself with the most beautiful melody. China Discovery is local-based in Chengdu and Sichuan, it will be a better choice to seek for the real charm of Kangding with us!
Why Visit Kangding in Sichuan, China?
Gateway City Well Linking with Key Destinations in Sichuan and Tibet. No matter you are bike riders or who have interests in getting into the western Sichuan for several days' exploration, Kangding is the key city on the way of National Road 318 stretching from Chengdu and to Lhasa, the capital of Tibet and linking with many featured destinations along the way.
Diverse Beautiful Landscape with Exciting Activities. What you've dreamed about Sichuan and China, this place can show you all. Snow mountains, Glaciers, vast grasslands, emerald lakes, Tibetan-styled houses, Buddhist temples...It has the most wild, magnificent and gorgeous landscape of Sichuan. Mount Gongga with the highest peak of Sichuan (7556 meters) is called "the King of Sichuan Mountains". A fantastic place favored by the Buddha is called Tagong Grassland...Immerse in the pure scenery with many fun activities to experience.
The Most Romantic City in China. The famous melody called "Kangding Love Song" will always take you back to this lovely city. "Horses run on the mountain, and there is a cloud. The moon brightens the city of Kangding. The moon, the crescent moon, brightens the city of Kangding..." Yes, in Kangding, you can trace the love song everywhere, from the flowers around Zheduo River, the monument in the People's Square, to the characters of the song's name on the grassland of Mugecuo Scenic Area...Open your heart and feel.
Photography Paradise for Anyone Who Like Taking Photos. No matter you travel in Kangding City or extend to its surrounding places, like Xinduqiao, Tagong, Hailuogou Glacier Park or Mount Gongga, you can take many gorgeous pictures as you like. Among them, Xinduqiao is called the paradise for photographers, a picturesque small Tibetan town and famous for its plateau pasture scenery, with vivid green grassland, streams, mountains and Tibetan houses... Why not give it a shot!
Top Attractions in Kangding
Your visiting in Kangding is divided into two parts - in Kangding downtown area and surroundings. In the downtown area, you can feast your eyes for a visiting to Mugecuo Scenic Area or have a bird's eye view of Kangding City; to travel beyond Kangding to its surrounding areas, Xinduqiao, Tagong, Hailuogou Glacier Park or Mount Gongga are selected by most travelers. It would be a good idea to spend around 3 days in Kangding.
>Check more details of Kangding Attractions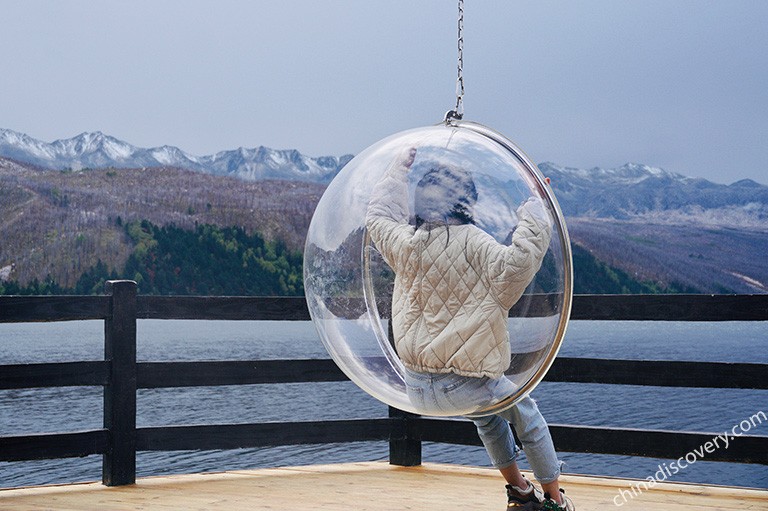 Mugecuo Scenic Area
Mugecuo Scenic Area (Kangding Love Song Resort), about 17 km from Kangding downtown, is composed of six scenic spots - Azalea Gorge, Fangcao Grassland, Seven-color Lake, Yeren Lake, Red Lake Grassland, etc. This place is a good place to appreciate snow mountains, grassland, primitive forest, springs, azalea and Tibetan customs.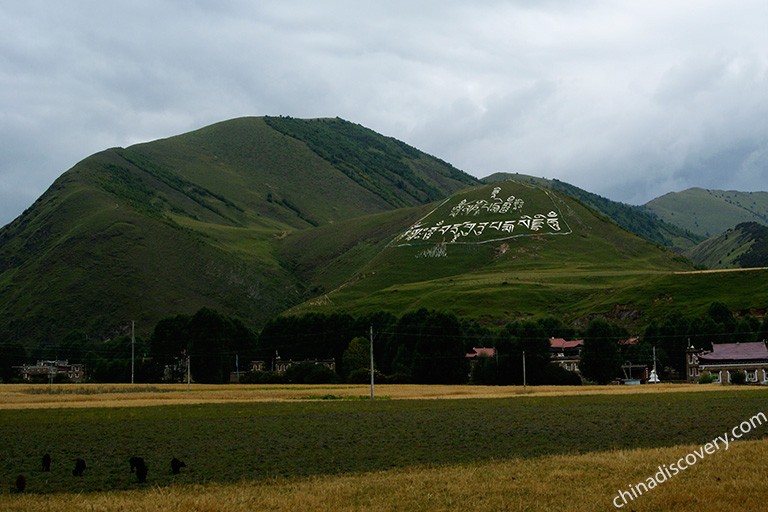 Called the Paradise for Photographers, Xinduqiao is a town standing at 3300 meters with about 10-kilometers with extremely beautiful view. It is located at the crossroad of National Road 318 and the scenery from Zheduo Mountain to Xinduqiao and Xinduqiao to Tagong are stunning for explore.
At an altitude of 3730 meters, Tagong is about 92 kilometers from Kangding. It's famous for two spots - Tagong Grassland and Tagong Temple. Tagong Grassland is the nearest grassland of Kangding. The best time to visit Tagong grassland is mid-June to late August. During this time, you can catch the grand Horse Racing Festival.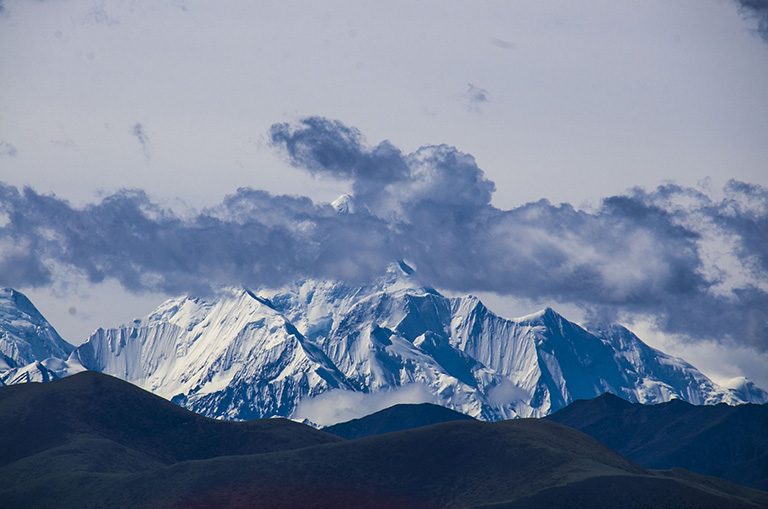 Mount Gongga, or Minya Kongka, is reputed as the King of Sichuan Mountains with its provincial highest altitude of 7556 meters. Surrounded by 145 high peaks and over 10 plateau lakes, Mount Gongga offers primitive gorgeous view. With particularly hard terrain, this mountain is even worldly famous for alpine expedition and mountain climbing. The southwestern slope is the mature route for hiking.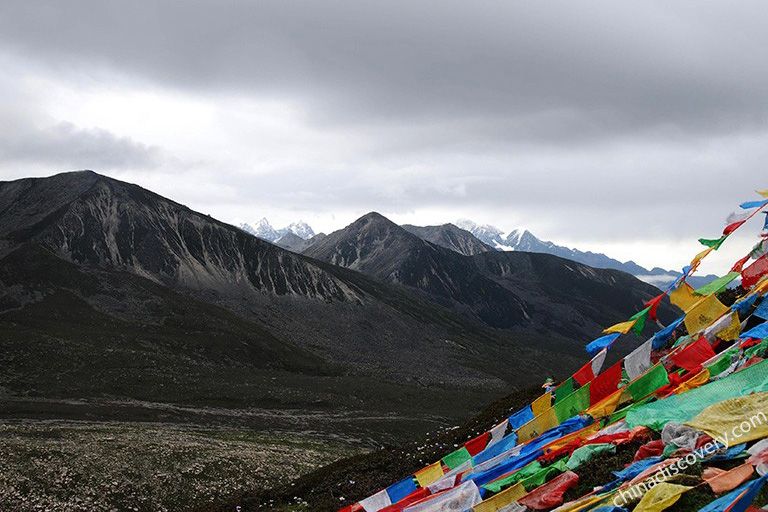 Zheduo Mountain
Zheduo Mountain, at an altitude of 4962 meters, is located between Kangding and Xinduqiao. Called the First Pass of Kangba Tibetan Area, travelers need to cross the high mountains of 4298 meters to get into the real Kangba Tibetan Area. After passing Zheduo Mountain, drive another 42 kilometers and you'll arrive at Xinduqiao Town. This route has so much to see.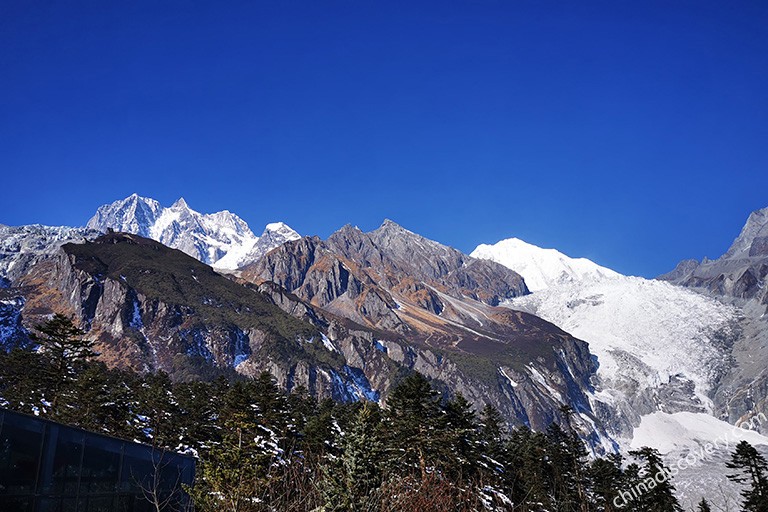 Hailuogou National Park, about 49 kilometers from Kangding City, is the only glacier forest park in China. You can enjoy cloud-kissing snow mountains, amazing red rocks, mysterious sea of clouds, enjoyable hot springs and admire the highest peak's holy appearance - Mount Gongga.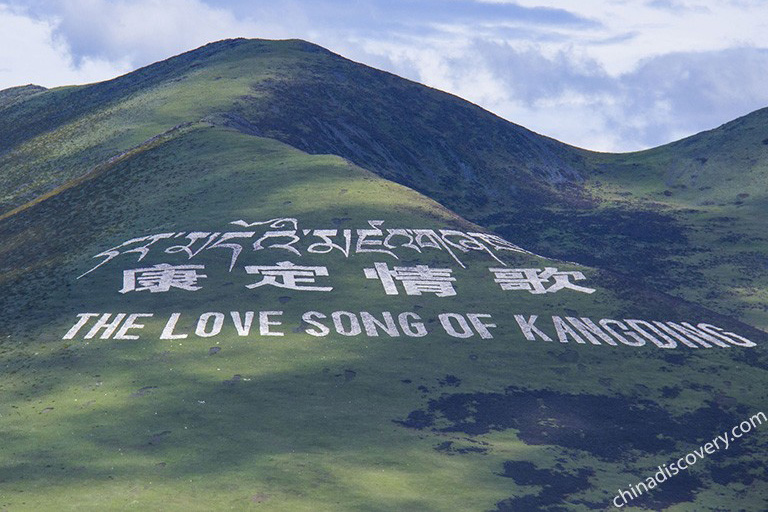 Paoma Mountain
This spot is famous for the "Horses run on the Mountain"of Kangding Love Song. Arriving atop of the mountain, you can catch the panoramic view of the whole Kangding City. You can visit Jiaxiang Buddhist Temple, Lingyun White Pagoda, Fairy Platform, Lover's Pool, Long Song Land...You can also see this spanning mountain in downtown area.
Nanwu Temple
First built in 11th century in Northern Song Dynasty, Nanwu Temple belongs to the sect of Gelug (yellow hat). Nanwu Temple, together with the nearby Jingang Temple, are called "Double Cloud Temples". Situated at the foot of the mountain, Nanwu Temple is a stone structure courtyard. Getting inside, you can see the monks chanting in different Buddhist halls.
Things to Do in Kangding
Besides enjoy the countless plateau scenery and visit the Tibetan-styled Buddhist temples, there are some interesting things to do on this amazing place. It will be some challenges to conquer the high altitude and snow mountains, but you'll find it is worth to do so. How about adding these into your travel list to enrich your experience in Sichuan?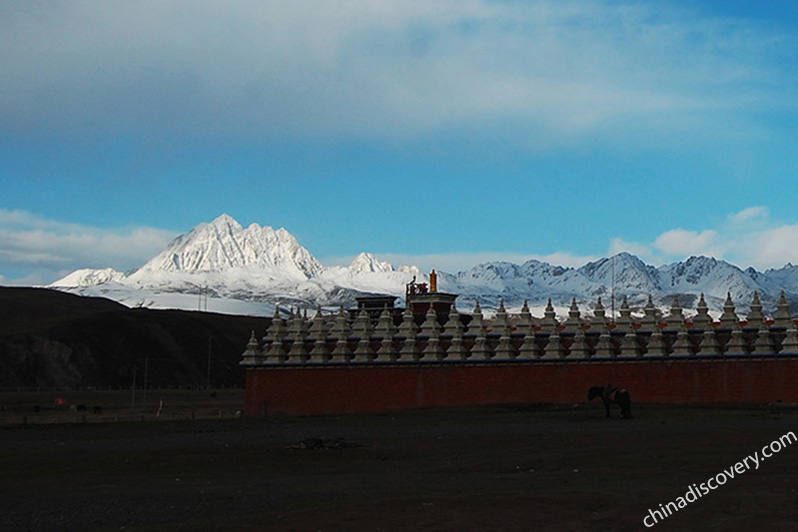 Hiking / Trekking
It will be very difficult to climb atop the peak of Mount Gongga. Travelers can choose the southwestern slope to try which is safe, with lower intensity and gorgeous scenery. The whole hiking route usually takes about 2 to 3 days.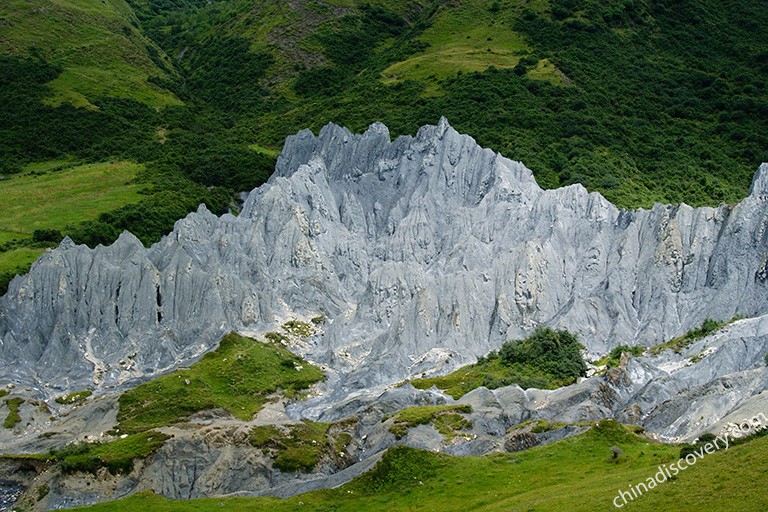 Photography
On this vast land, every step you move will be painting-like scenery. Besides the natural scenery like snow mountains, grassland, lakes, sunrise or sunset, you can also shoot pictures about folk culture, like local festivals and Buddhist temples...
Snow Mountain Appreciation
You can either visit Mount Gongga or Hailuogou Glacier Park for close view, or stand at a top platform to overlook the snow mountains in far distance. On the way between Kangding and Xinduqiao, there are several platforms offering great chances to appreciate snow mountains.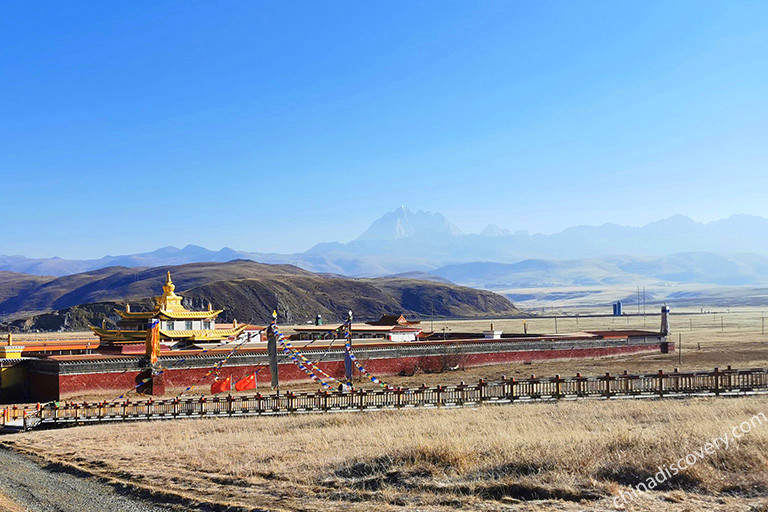 Horse Riding
One of the best way to enjoy the grassland scenery is riding a horse freely on the green land. Horse can be rent at the entrance of Tagong Grassland. Then, you can ride a horse to the summer pasture, and visit the local herds' home to learn their real life.
Kangding Weather & Best Time to Visit
Kangding is located in the east of the Garze Tibetan Autonomous Prefecture and with complicated geography and then makes it the plateau continental monsoon climate. To it's east, it's high mountains and gorge which belongs to subtropical climate; to its west, it is mountainous plateau which belongs to plateau continental climate. The annual average temperature of Kangding is around 7℃. The hottest month falls in July and August with average temperatures of 15.7℃, and the coldest month is in January with the average temperature around 2.5 ℃. Summer has the most rainfall mostly in June, July and August.
| | Spring | Summer | Autumn | Winter |
| --- | --- | --- | --- | --- |
| Average Temperature | 0℃-10℃ | 10℃-18℃ | 9℃-16℃ | -3℃-6℃ |
| Average Rainfall | 34 mm | 134 mm | 100 mm | 9 mm |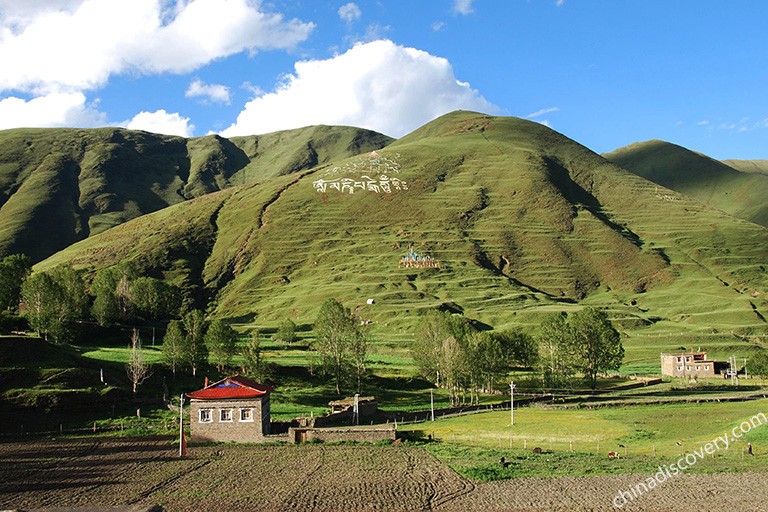 The best time to visit Kangding is from May to October. In May and June, this is the best time to visit Mount Gongga which is with less rainfall and comfortable temperature. From late June to early August, it comes the best time to visit Tagong Grassland, the most beautiful and lively seasons to either ride a horse or attend the Horse Racing Festival. In September and October, it is the autumn of Kangding that it is highly recommended to get to Xinduqiao for photography. The whole town will be in golden with intoxicating scenery.
What to Bring: To avoid ultraviolet ray on the high plateau, sunblocking cream, sun glasses, sunhat are needed. Besides, you need to bring rain gear and enough warm clothes, and wear comfortable shoes, etc.
>> Check more details of Kangding Weather & Best Time to Visit
Kangding Transportation & How to Get There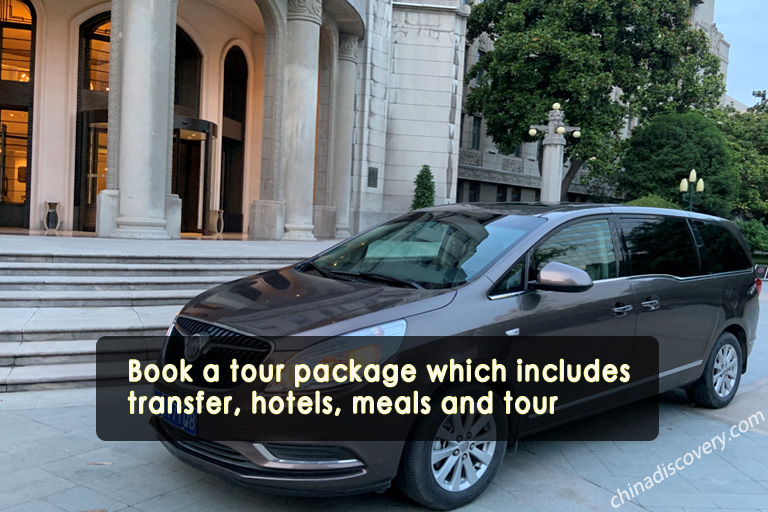 Kangding is located in the southwest of Chengdu, about 215 kilometers away. Chengdu is served as the best gateway to get to Kangding. Usually, there are three ways - by private car, flight or bus.
Chengdu to Kangding by Driving
Taking private car to go directly from Chengdu to Kangding is the most recommended way. It is comfortable, safe and escorted all the way. The whole driving needs about 4.5-5 hours. The road is almost highway only with some curving roads and some sharp turns.
Chengdu to Kangding by Flight
It is time-saving by taking flight. Kangding has one airport called Kangding Airport which is situated 4280 meters high. There is one daily flight running from Chengdu Shuangliu International Airport to Kangding Airport, with around 1 hour's flying. When arriving at Kangding Airport, it takes about 1 hour and 10 minutes to get to Kangding downtown, 1 hour to Xinduqiao, and 1.5 hours to Tagong County by car.
Chengdu to Kangding by Bus
Taking a bus from Chengdu to Kangding is mostly chosen by independent travelers. There are about 5 tourist buses departing from Chengdu Xinnanmen Bus Station to Kangding Bus Station with a whole riding of about 4.5 hours.
Chengdu to Xinduqiao: The distance from Chengdu to Xinduqiao is about 340 kilometers. There is no direct bus or flight from Chengdu to Xinduqiao yet. If by driving, it takes about 5.5 hours.
Chengdu to Tagong: The whole distance from Chengdu to Tagong is 360 kilometers, taking 6-6.5 hours by car. Same as Xinduqiao, there is no airport or train station there that travelers need to transfer from Kangding to Tagong.
If you want to know more about how to get from Chengdu to Kangding, please head to Chengdu to Kangding: Travel by Bus, Car & Flight 2023.
Where to Stay in Kangding & Recommended Hotels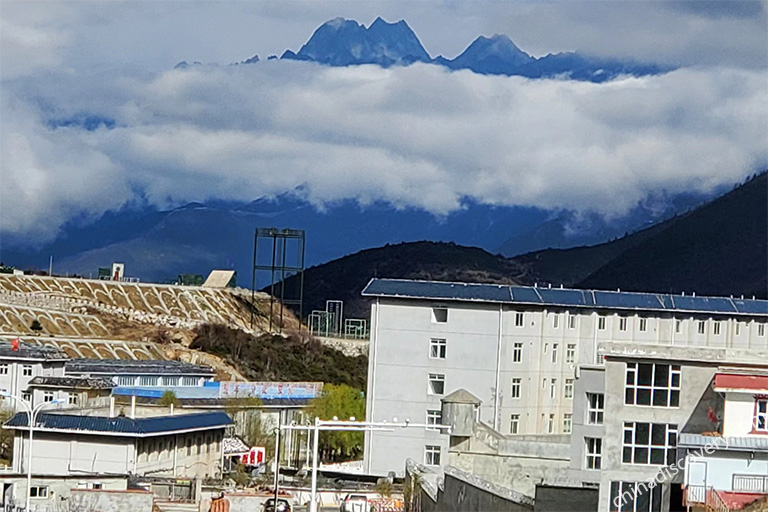 The visiting in Kangding is composed of three parts - Kangding downtown area, Xinduqiao, and Tagong Grassland. Each place needs about one day for exploration. It needs to plan about 3 or 4 nights to stay in Kangding in different places.
Kangding Downtown Area: Most travelers would spend one or two nights in Kangding downtown area where has the best hotels compared with other destinations in Kangding. The elevation of the downtown area is about 2600 meters that travelers can adapt to the alpine trip gradually. There are many hotels to stay in Kangding, mostly are 2 star or 4 star with comfortable facilities. The recommended hotels are Minshan Sun Tribe Hotel (4-star) , Liu Liu City Gesanghua Hotel (4-star) and more.
Xinduqiao: Part of travelers would spend one night in Xinduqiao. The accommodation option is relatively limited than Kangding downtown area. The recommended hotels are Elsa Hotel (3-star), Xinshukang Hotel (2-star), etc.
Tagong: Some travelers would like spend one night in Tagong though it is about 45 minutes' drive to Xinduqiao Town or 2.5 hours' drive to Kangding downtown. Hotels in Tagong are really limited and very basic. The most recommended hotel is Ake Droba Boutique homestay (3-star).
For more accommodation info in Kangding, you can learn more from Where to Stay in Kangding & Best Hotels in Kangding.
Kangding Maps - Latest & Useful Maps for Kangding Travel
To help you have a better understanding of Sichuan Kangding City's location, transportation, top highlights and surrounding scenic spots, we've collected some useful maps including Kangding Sichuan Map, Chengdu to Kangding Transportation Map, Kangding Tourist Map, etc. For more Kangding maps, please check our latest Kangding Maps: Location, Attractions & Transportation on Map >>
Other Destinations in Western Sichuan
With sublime snow-capped mountains, sacred Tibetan monasteries, and spectacular valleys to be visited, Western Sichuan offers remarkable surprises similar to the Tibet. However, a tour to Western Sichuan is much easier for foreigners when compared with Tibet, because it allows tourists to get rid of filling paperwork for entering.
Besides Batang, there are 15+ amazing tourist destinations in the Western Sichuan region well worth your visit. And here, we would recommend you the top 4 places hot chosen by our customers, including Daocheng Yading, Mount Siguniang, Kangding and Batang.
Other Hot Destinations in Sichuan Province
Besides Kangding, there are some other destinations in Sichuan well worth your visit. Travel Kangding with following destinations and explore more of Sichuan's wonderful nature, cultural heritage sites, and authentic local life, including leisure Chengdu City, the hometown of giant panda, Jiuzhaigou Valley, the fairyland world, Leshan, the profound home of Giant Buddha and Mount Emei, Mount Siguniang, the Oriental Alps. Discover now!
More Natural Destinations in China
If you are fond of nature very much, why not discover the terrific sceneries of more scenic destinations in China, such as Guilin, Zhangjiajie, Huangshan, Yunnan, etc. to satisfy your eyes and mind to the most. Check the detailed travel guide of each destination and start your nature exploration!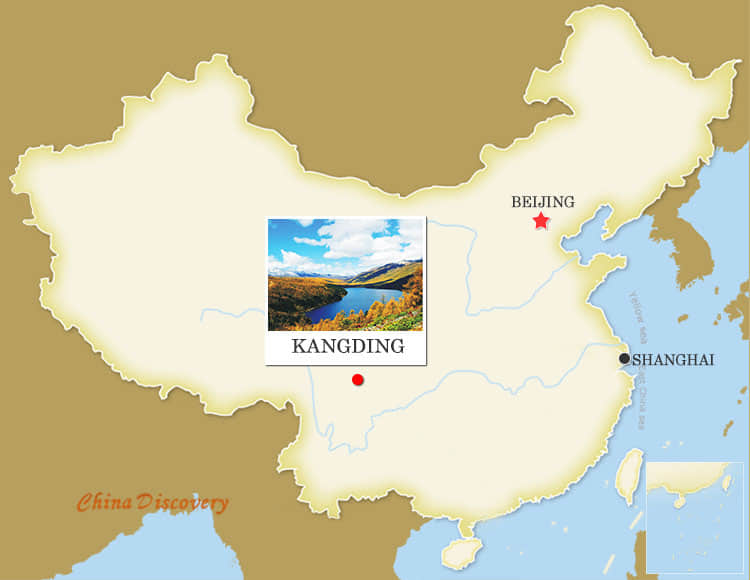 Chinese Name: 康定
Chinese Pinyin: kāng dìng
Altitude: 2600 meters
Population: 133799
Language: Mandarin & Tibetan & Sichuan Dialect
Tel Code: 0836
Zip Code: 626000
Time Zone: (UTC+8)
How to Plan a Kangding Tour in Sichuan?
The most popular way to explore Kangding is driving from Chengdu and visit sites along the way and then drive back. As you know, Kangding is composed of several destinations including Xinduqiao, Tagong Grassland and Mount Gongga. Travelers would like spend 2 to 3 days exploring Kangding and its surrounding. Usually, downtown area for 1 day, Xinduqiao for 1 day, Tagong for 1 day. Mount Gongga is very difficult to finish the hiking trip that few travelers would add it into the list. Instead, they put Hailuogou Glacier Park into the trip for 1 day visiting.
Actually, Kangding is one of the important city on the Western Sichuan Loop that you can extend to more destinations on the route, like Danba, Bamei, Xiaojin, Mount Siguniang, Dujiangyan and more places. The whole visiting would last for about 6 to 8 days. If you want to cover Daocheng Yading, the Last Shangri-La into your trip, you can also do so. It would need another 2 or 3 days. Many travelers would like to cover the hot spots in Sichuan, like Jiuzhaigou Valley, Huanglong National Park, Leshan Giant Buddha and Mount Emei for Sichuan Discovery. Another 4-6 days are needed. If you have any ideas about your Sichuan tour, please feel free to tell us your interests and our professional travel consultants will provide first-hand knowledge to help you design the trip. Customize the tour with us now!
Recommended Tours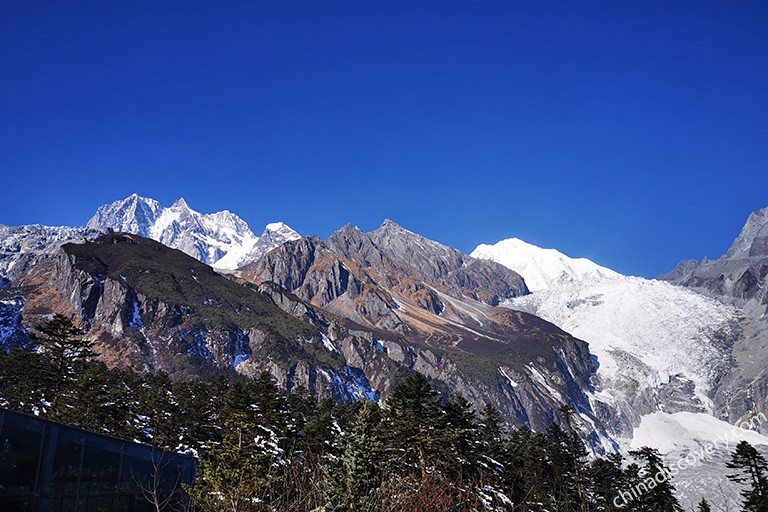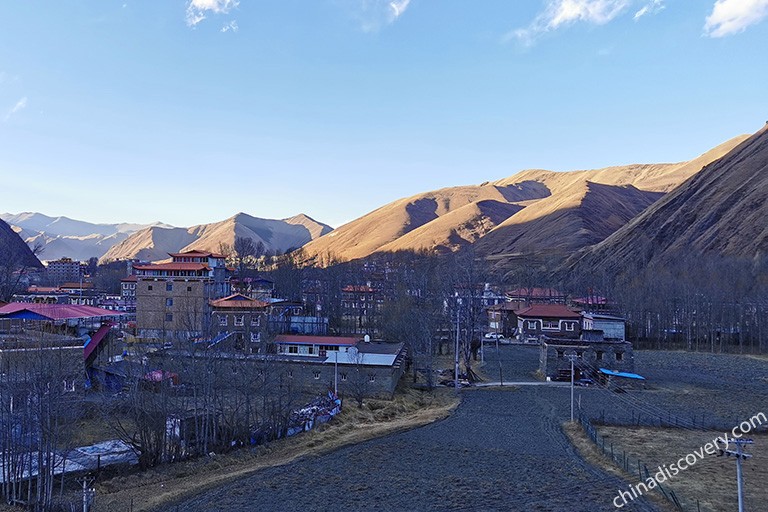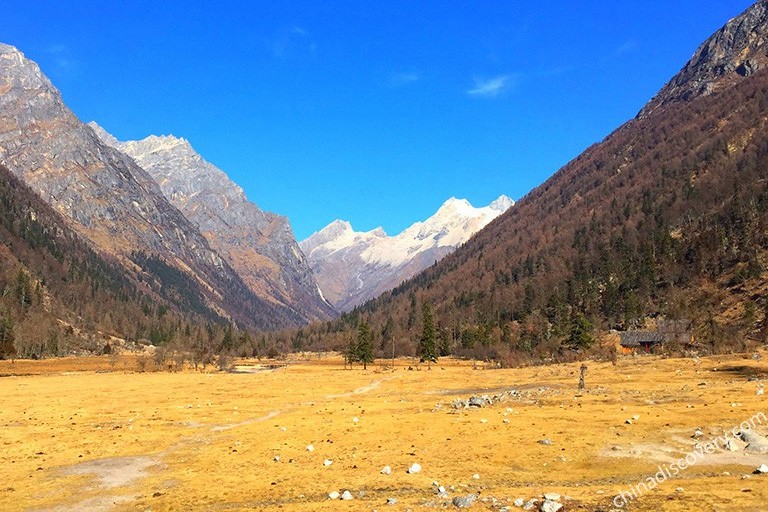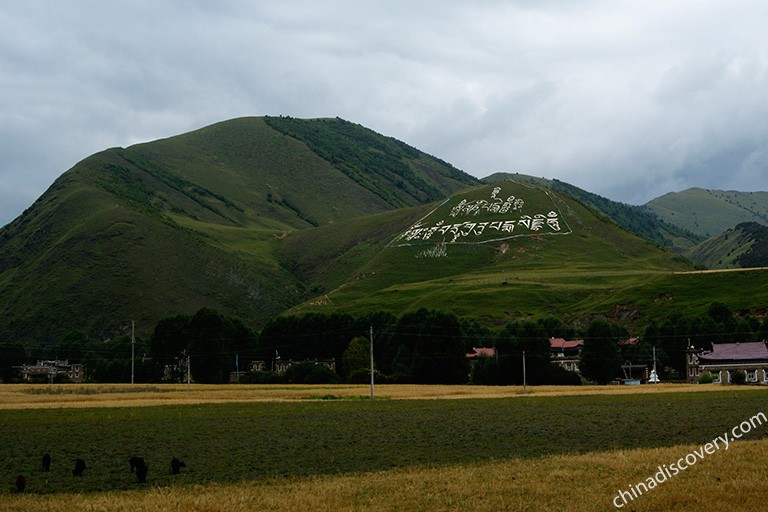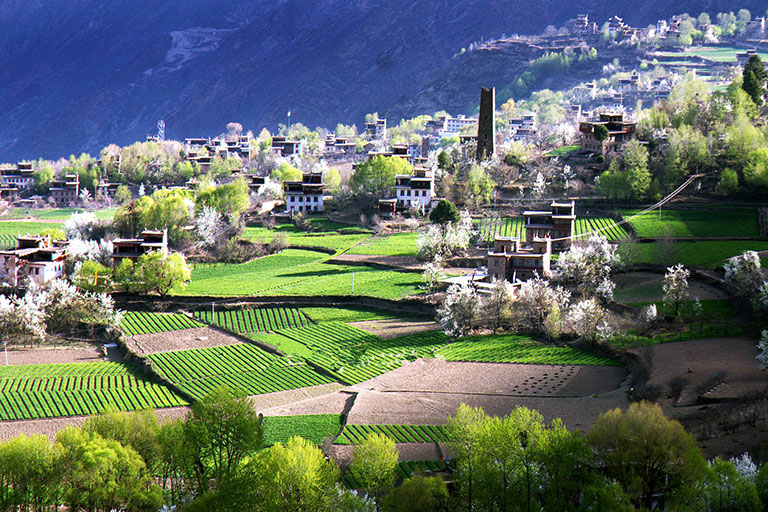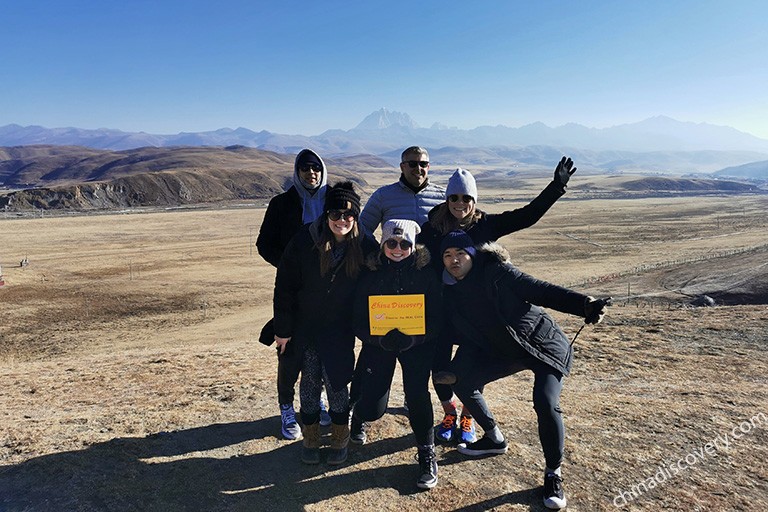 MORE