Chengdu to Kangding: Travel by Bus, Car & Flight
Kangding City at the Western Sichuan welcomes numerous visitors every year for its picturesque great snow mountains, lakes, forests, grassland, etc. at Xinduqiao, Mugecuo, Tagong Grassland, etc. And being the key entrance to Tibetan region in Sichuan and Tibet, Kangding is the important supply depot before your exploration of the holy land. While, Chengdu as the provincial capital city in Sichuan Province is about 215 kilometers away and is treated as the best gateway to get to Kangding. Now, let's check how to get from Chengdu to Kangding, Xingduqiao and Tagong by flights, bus, and private car to start your trip!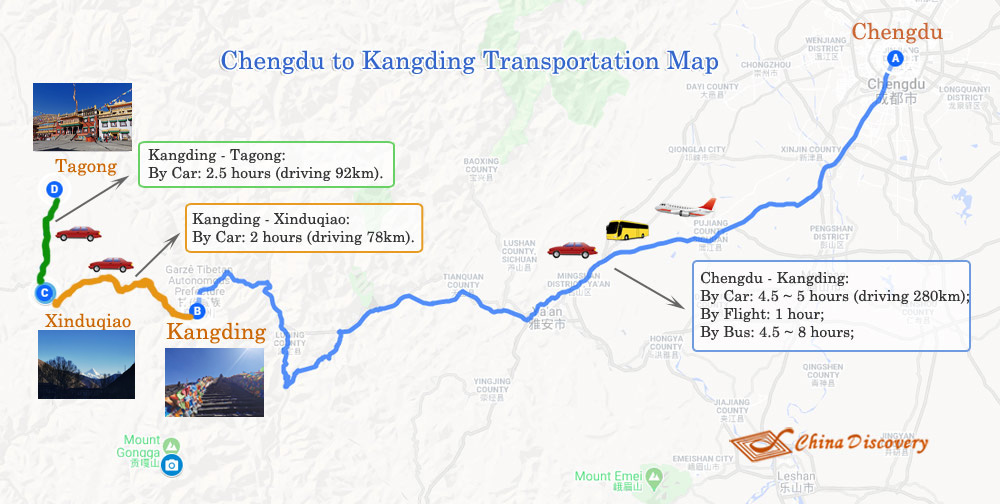 Chengdu to Kangding Map
Chengdu to Kangding Downtown
1. Chengdu to Kangding by Driving (Private Car)
Duration: 4.5-5 hours
Private car is the most recommended way to travel from Chengdu to Kangding for international travelers. We China Discovery based in Chengdu offer comfortable licensed private vehicle to take you get to Kangding from Chengdu directly in speed and safety, companied by our English speaking tour guide and professional driver. Besides, our experience guide will introduce all highlights of Kangding through the way to enrich your trip and take care of you along the way! The driving distance from Chengdu to Kangding is about 280 kilometers, which usually takes about 4.5-5 hours.
Chengdu to Kangding Road Condition
From Chengdu to Kangding, there are almost high way. However, there are some curving roads and some sharp turns after Tianquan County in Ya'an City to reach the higher places of the mountain area. As the altitude gets higher, sightseeing appears more stunning to satisfy your mood.
>> 4 Days Classic Kangding, Xinduqiao & Tagong Grassland Tour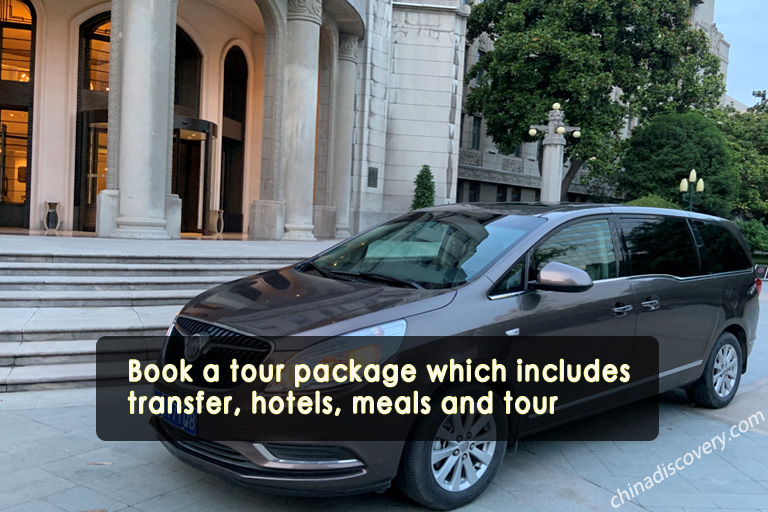 Private Car Service from Chengdu to Kangding
2. Chengdu to Kangding Flights
Duration: about 1 hour
Airport: Chengdu Shuangliu International Airport - Kangding Airport
Flying is another popular and most time-saving way for visitors to travel from Chengdu to Kangding with speed and comfort. There is one daily flight under service from Chengdu Shuangliu International Airport directly to Kangding Airport, which takes off at about 10:40 and arrives around 11:50 around noon. After the only around 1 hour's flying, you can land in the beautiful Kangding to discover all its charming sceneries. And you are also able to have a panorama of this city and its surrounding scenic area from the sky while flying down!
Useful Tips: Kangding Airport (KGT) at 4,280 meters high is the fourth highest airport around the world. To avoid high altitude sickness after quickly flying up from Chengdu Plain of 500 meters high, it is suggested not to do strenuous activities after arrival. The average temperature of each month is around -2.2℃~15.5℃ and please keep warm to protect yourselves.
Kangding Airport
● Chengdu Shuangliu International Airport (成都双流国际机场)
Address: Jichang Road, Shuangliu District, Chengdu, Sichuan (四川省成都市双流区机场路)
Transportation: Chengdu Metro Line 10 is available there; 30-40 minutes from city center by car.
● Kangding Airport (康定机场)
Address: Simucuo, Zheduo Mountain, Kanding, Garze, Sichuan (甘孜藏族自治州康定市折多山斯木措)
Transportation: 1 hour & 10 minutes to Kangding downtown, 1 hour to Xinduqiao, 1 hour & 10 minutes to Paoma Mountain, 1.5 hours to Mugecuo Scenic Area and 1.5 hours to Tagong County by car.
Kangding to Chengdu Flights
There is also only 1 daily flight from Kangding Airport to Chengdu Shuangliu International Airport, which usually takes off around 12:30 and arrives in Chengdu around 13:30, after 1 hour's flying.
3. Chengdu to Kangding Bus
Duration: 4.5-8 hours according to different stations and types of coach
Traveling by bus is more chosen by independent visitors to save budget. There are about 5 tourist buses starting from Chengdu Xinnanmen Bus Station to Kangding Bus Station with a whole riding of about 4.5 hours. Besides, there are many distance buses departing nearly every 1 hour from Xinnanmen Bus Station during about 07:00-15:00 to Kangding, which usually take about 8 hours. Furthermore, there are some buses available from Chengdu East Railway Station Bus Terminal, Shiyang Bus Station and Chengbei Bus Station heading for Kangding.
● Chengdu Xinnanmen Bus Station (成都新南门汽车站)
Address: No.2 Xinnan Road, Wuhou District, Chengdu, Sichuan (It is located in the busy downtown area, and you can take metro Line 3 and stop at Xinnanmen Station.)
● Kangding Bus Station (康定汽车站)
Address: No.108 Qingge Avenue, Kangding, Garze, Sichuan
Chengdu to Kangding Bus
Kangding to Chengdu Bus
From Kangding, there are also many distance buses setting off from early morning to afternoon to arrive at Chengdu Xinnanmen Bus Station, Chengdu East Railway Station Bus Terminal and other major bus terminals in downtown Chengdu.
Chengdu to Xinduqiao
By car: 5.5 hours
Xinduqiao is a town in Kangding, which is about 78km's driving distance to Kangding downtown. So far, there is no direct bus or flight from Chengdu to Xinduqiao. For most travelers, it is most convenient to get to Xinduqiao from Chengdu by car, which takes about 5.5 hours covering about 340 kilometers. If you want to go by bus, you need to take the 4.5-8 hours bus from Chengdu to Kangding and transfer to Xinduqiao by hiring a local car that takes about 2 hours.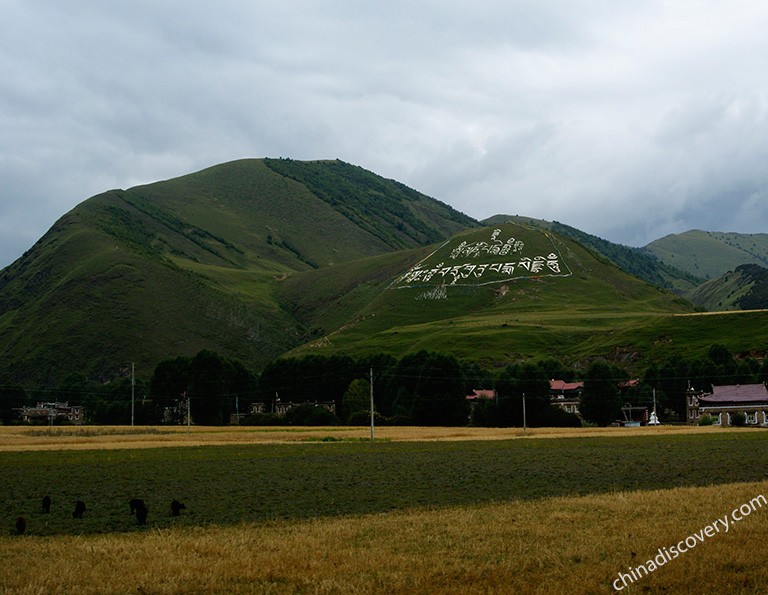 Kangding Xinduqiao Autumn Scenery
Chengdu to Tagong
By car: 6-6.5 hours
Tagong County governed by Kangding is about 92km's driving distance to Kangding city center. Same as Xinduqiao, there is no public transportation available directly from Chengdu. The best way is to go by private car, which takes about 6-6.5 hours to cover the whole about 360km long road. And independent visitors need to arrive in Kangding first by the distance bus for 4.5-8 hours and transfer to Tagong by car, which needs about 2.5 hours.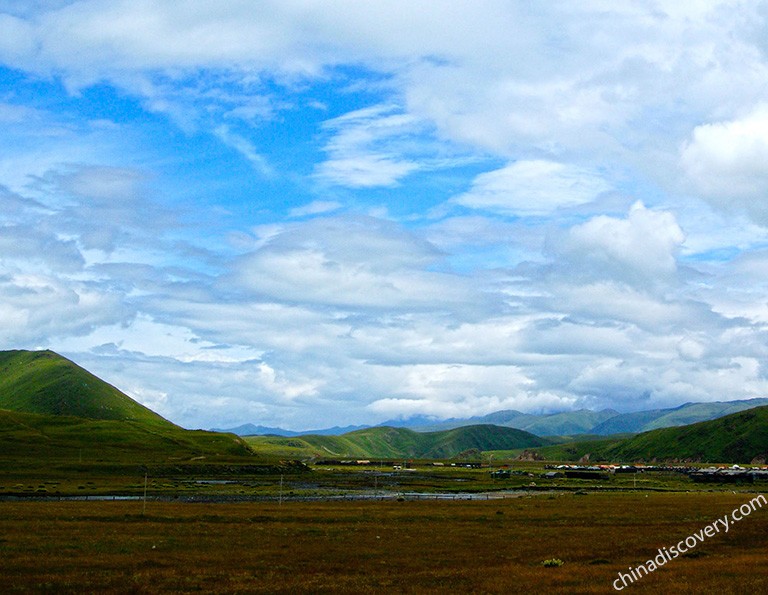 Tagong Grassland
Travel Kangding with Small Western Sichuan Loop by Car
The Small Western Sichuan Loop is one of the most favorite self-driver routes. Linking Chengdu with Ya'an, Luding, Hailuogou, Mount Gongga, Kangding, Xinduqiao, Tagong, Bamei, Danba, Mount Siguniang, Dujiangyan, and so on, this circle is a golden tourist loop boasting all typical sceneries and ethnic culture in Tibetan areas, including the provincial highest Mount Gongga, holy graceful Mount Siguniang, countless alpine lakes, old Tibetan temples and monasteries, delicate Tibetan villages, ice glacier, snow mountains, valleys, grasslands, and so forth. Plus, there keeps the top best giant panda reserves for a very close visit. All those beautiful views decorates this loop one of the most beautiful routes in China attracting continuous groups of people to discover mile by mile by driving. But for international visitors, you can absolutely explore all sightseeing on the loop by car, since we China Discover based in Chengdu offer the warm and professional private car service and tour packages to meet your satisfaction.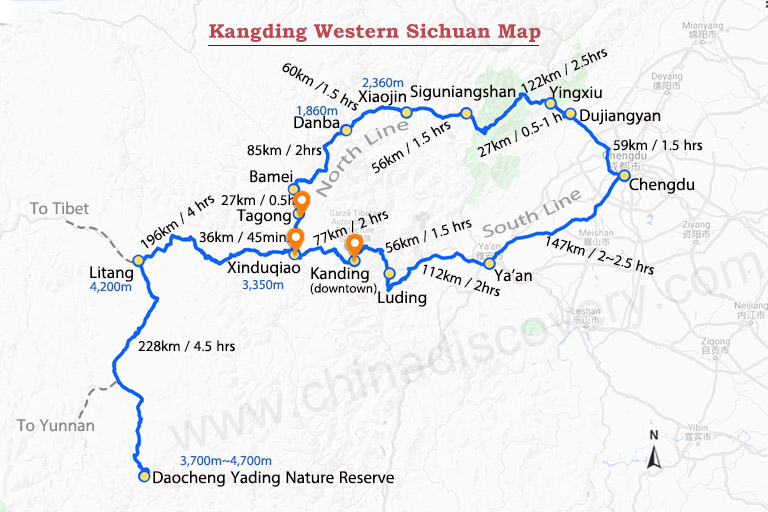 Kangding Small Western Sichuan Loop Map
What to Enjoy on the Small Western Sichuan Loop
Destinations
Altitude (m)
Major Attractions
Types of Highlights
Seasonal Highlights
Driving Distance from Chengdu
Chengdu
500
Chengdu Panda Base, Jinli Old Street, Wenshu Monastery, Jinsha Site Museum, Qingyang Palace…
Giant pandas, old streets, parks, historical museum, city squares, shopping malls, pedestrian streets, tea houses…
Spring: Peach flowers, pear flowers, rape flowers, sakura…
Summer: new-born panda babies, Strawberry Music Festival…
Autumn: Chrysanthemum exhibition, golden ginkgo leaves…
Winter: Skiing at Xiling Snow Mountain, snow scenery at Mount Emei, wintersweet…
/
Ya'an
627
Bifengxia Panda Base, Bifengxia Valley, Shangli Old Town…
Giant Panda Volunteer, scenic valley, old town
Summer escape at Bifengxia Valley, Spring tea picking…
140km; 2-3 hours
Luding
1321 - 4200
Hailuogou Glacier Park, Yanzi Valley, Yajiageng Red Rock Park, Luding Bridge, Moxi Town…
Glacier, primitive forest, snow mountain, hot springs, red rocks, sea of clouds, macaque, alpaca and other animals, old town…
Spring azalea flowers, colorful autumn forest, Winter snow-covered forest, winter ice activities…
235km; 3.5 hours
Kangding
2560
Paoma Mountain, Mugecuo Scenic Area…
Alpine lakes, primitive forest, snow peaks, hot springs, waterfalls, azalea, horse racing activities…
Azalea flowers (April - July)
280km; 4.5-5 hours
Xinduqiao
3300
Yingguan Tibetan Village, Juli Monastery, photographers praised countryside view from Jiagenba to Tagong…
Tibetan village, monasteries, grassland, rolling mountains, stream…
Bright colorful countryside view (May - July)
340km; 5-5.5 hours
Tagong
3730
Tagong Grassland, Tagong Temple, Kwanyin Temple, Muya Golden Pagoda…
Grassland, temples…
Horse racing (July - August)
360km; 6 hours
Bamei
3600
Moshi Park Stone Forest, Huiyuan Temple...
Stone forest
/
390km; 6.5 hours
Danba
1860
Jiaju Tibetan Village, Zhonglu Tibetan Village, Suopo Tibetan Village, Moerduo Mountain view, beautiful lakes and forests at Daling...
Tibetan villages, snow mountain, lakes, forest…
Spring red and white flowers with green paddle fields (March - April) and colorful village in forest (November) at Tibetan villages; views of lakes, snow mountains and golden forest (October) at Dangling…
370km; 6-6.5 hours
Mount Siguniang
3,000 - 5,484 (Yaomei Peak : 6,250)
Mount Siguniang, Changping Valley, Shuangqiao Valley, Haizi Valley
Snow mountains, scenic valleys, dense forest, alpine meadow, alpine lakes, horses, yaks...
Summer azalea blossom, Chaoshanhui Festival (Lunar May 4th- 6th); colorful forest and clear lakes in Autumn…
206km; 4-5 hours
Wolong
1200
Wolong Shenshuping Panda Base
Giant panda volunteer
/
105km; 2 hours
Yinxiu
892
512 Earthquake Relic
Earthquake relic
/
85km; 1.5 hours
Dujiangyan
592
Dujiangyan Panda Base, Dujiangyan Irrigation System, Mount Qingcheng…
Giant panda volunteer, irrigation project, Taoist mountain, Taoist temples…
Water Discharge festival during Tomb-Sweeping Day, summer heat in Mount Qingcheng…
62km; 1.5 hours
How to Plan a Kangding Tour from Chengdu
People usually plan about 2 days in Chengdu to see the adorable giant pandas, taste Sichuan cuisines and snacks, and visit all its top famous must-see old streets, temples, parks, etc.
Kangding itself usually needs about 1-2 days to cover the top scenic and cultural highlights in the city and surrounding areas including Xinduqiao. However, most travelers travel Kangding together with other beautiful destinations including Ya'an, Luding, Tagong, Bamei, Danba, Mount Siguniang, Dujiangyan, on the Small Western Sichuan Loop to enjoy more splendid Tibetan charm without visiting to the far Tibet, which usually takes about 6 and more days according to the destinations you choose.
Besides, you can also plan as many other visitors to travel Kangding together with Daocheng Yading to see the "Last Pure Land on Our Blue Planet" for a 5-6 day sightseeing trip!
>> 4 Days Classic Kangding, Xinduqiao & Tagong Grassland Tour
>> 4 Days Daocheng Yading Classic Hiking Tour from Chengdu (by Flight)
We China Discovery based in Chengdu are experienced in tour customization! And we are very glad to help you plan your Kangding tour, Chengdu tour, Sichuan tour and China tour according to your group size, interests, physical condition, time, plan, budget and every special need! Please feel free to tell us if you need any help!
Recommended Sichuan Tour Packages:
>> 6 Days Western Sichuan Autumn Sightseeing Tour
>> 7 Days Western Sichuan Small Loop Tour
Travel Chengdu and Kangding with China Discovery
Want to enjoy a worry-free trip to Kangding? No matter you are interested in visiting Kangding City with Chengdu simply, or cover Kangding with Xinduqiao, Tagong, Danba, Hailuogou Glacier, Mount Siguniang in Western Sichuan or other destinations in China, China Discovery can provide you best tour guides and experienced friendly drivers with comfortable licensed private car. Our English-speaking tour guide will accompany you all the way, showing you the best traveling route and telling beautiful stories of the mysterious Sichuan. Please contact us directly to travel with us without any worry!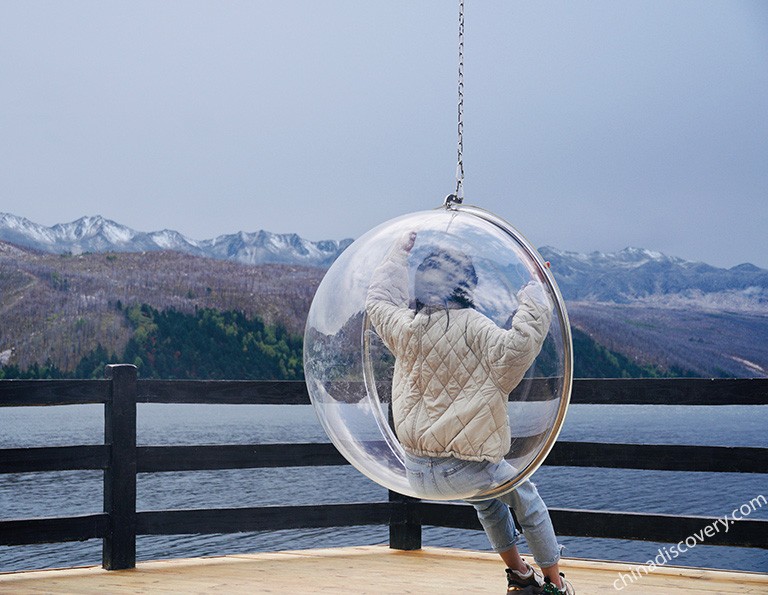 Kangding Mugecuo Scenic Area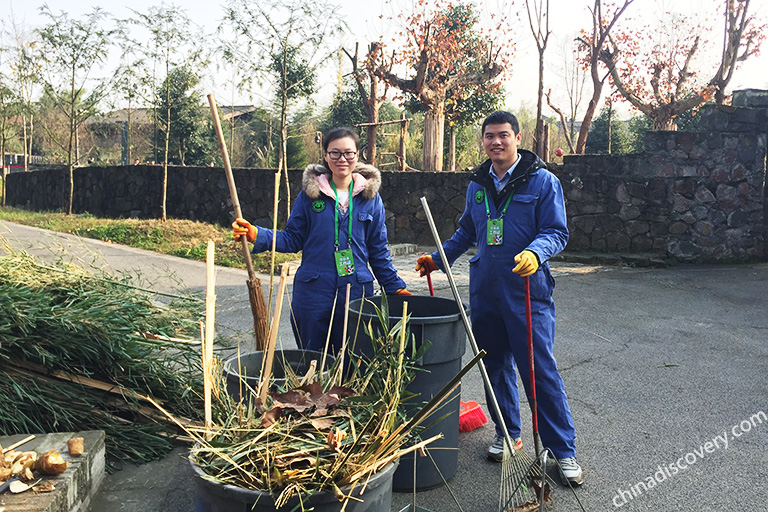 Panda Volunteer at Dujiangyan Panda Base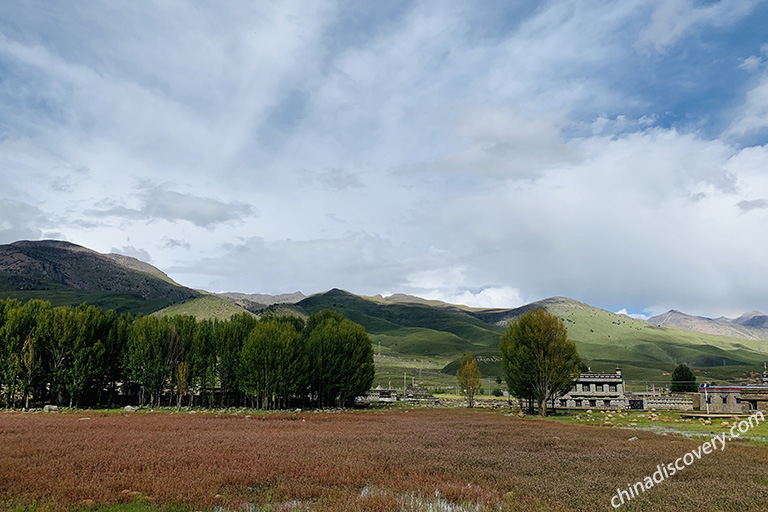 Daocheng Yading in Autumn
Keep Reading on Kangding
Read More about Western Sichuan Small Tourist Loop
Other Useful Sichuan Travel Articles
Recommended Tours
Top 3 tours chosen by most customers to explore in the best way. Check the detailed itinerary, or tailor your own trip now with us.
7 Days Western Sichuan Small Loop Tour

Chengdu / Dujiangyan / Mount Siguniang / Danba / Tagong / Xinduqiao / Hailuogou / Chengdu
6 Days Western Sichuan Autumn Sightseeing Tour

Chengdu / Wolong / Mount Siguniang / Danba / Tagong / Xinduqiao / Kangding / Chengdu
8 Days Sichuan Spring Tour with Flowers Appreciation

Chengdu / Siguniangshan / Jinchuan / Danba / Tagong / Xinduqiao / Leshan / Chengdu
Start planning your tailor-made holiday to China by contacting one of our specialists. Once inquired, you'll get a response within 0.5~23.5 hours.
Customize a Trip
Have a question? Get answers from our travel experts or guests
Your Question:

Your Name:

Your Email: