Visit Jiuzhaigou in Summer & Weather in June, July, August
In summer, with dense forests, flowing waterfalls and beautiful lakes, Jiuzhaigou becomes a superb summer resort because of the cool weather. At that time, the water, trees, animals are all full of vigor and you can feel the vitality of nature once you get there. To help you better plan a Jiuzhaigou summer tour, here we have provided you with some useful information about Jiuzhaigou in summer, such as the weather, scenery, packing suggestions and travel tips.
Jiuzhaigou Weather in June, July and August
Summer is the rainy season of Jiuzhaigou with about 1/3 of the days are rainy (especially in July and August) and another 1/3 are sunny days. Though people can feel an obvious increase in temperature, Jiuzhaigou in summer is in general cool.
According to the historic weather data in 2019, the average temperature of Jiuzhaigou in June is 15.8 ~ 24.7℃ (60.44 ~ 76.46℉), in July is 17 ~ 27.5℃ (62.6 ~ 81.5℉), and in August is 17 ~ 27.6℃ (62.6 ~ 81.68℉). The chart below is the specific temperature of Jiuzhaigou from June to August in 2019.

Jiuzhaigou Temperature from June to August, 2019
What to See in Jiuzhaigou in Summer
Summer is usually regarded as the synonym for torridness. But summer in Jiuzhaigou is another case. Here you can feel more of the summer cool than summer heat, not only from the weather, but also from the refreshing scenery.
Five Colored Pond in Zechawa Valley is the smallest but most colorful pond in Jiuzhaigou. In summer, under the sunlight, it sparkles in different colors seen from different angles. And through the water, you can see the patterns on the rocks in the pond clearly.
Wuhua Lake is another wonder of Jiuzhaigou. Walking on the plank road by the lake in summer breeze, seeing the reflection of the surrounding trees, blue sky and white clouds, isn't it relaxing?
In fact, there are more than 100 lakes in Jiuzhaigou. Apart from that, with abundant rainfall, the magnificent waterfalls such as Nuorilang Waterfall and Pearl Shoals Waterfall are pouring down with greater strength and vigor than ever. It is a must-see in Jiuzhaigou summer.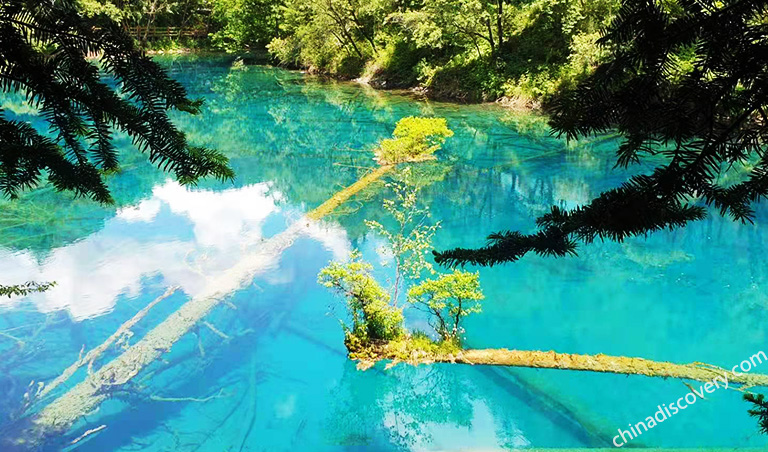 Lakes of Jiuzhaigou in Summer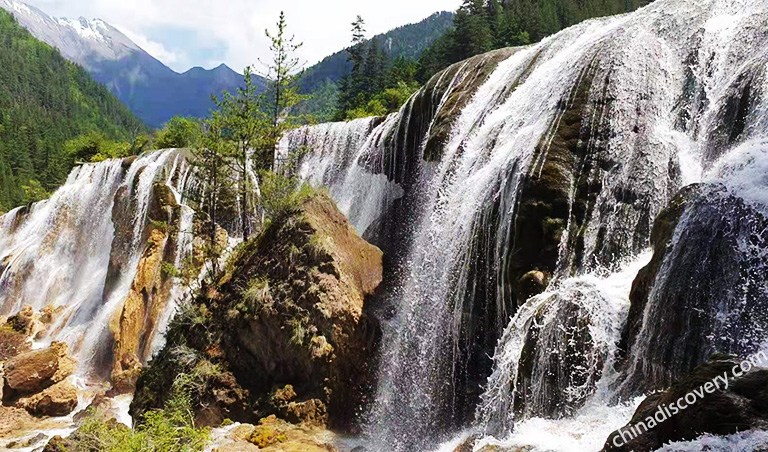 Nuorilang Waterfall in Jiuzhaigou in Summer
What to Wear & Pack for a Jiuzhaigou Summer Trip
What to Wear: A T-shirt and a pair of middle pants, or a beautiful dress for girls will be enough for a Jiuzhaigou summer trip. To make the walking easier, a pair of comfortable sports shoes is recommended.
What to Pack: Bring a backpack to take some water and snacks. Take a light raincoat or sunhat according to the weather forecast. You can also bring some sunscreen cream to prevent the sunray on sunny days.
Jiuzhaigou Summer Travel Tips
1. Weather of Jiuzhaigou in summer is changeable. Pay attention to the weather forecast and dress accordingly to prevent the rain or sunray.
2. Try to avoid visiting Jiuzhaigou in Dragon Boat Festival (usually a 3-day holiday in early June).
3. July and August are the summer holiday of the students in China. If you happen to arrange your trip during that time, try to go to Jiuzhaigou on weekdays.
How to Plan a Jiuzhaigou Trip
The Y shape Jiuzhaigou consists of three main valleys (Shuzheng Valley, Rize Valley, Zechawa Valley) with a total length of over 50km. You will need at least 1-2 days to explore this beautiful place. Shuzheng Valley is near the entrance, so you can visit there at the beginning or ending of your trip. Pass Shuzheng Valley, you will meet the famous Nuorilang Waterfall, then you can either go to Rize Valley in the northeast or Zechawa Valley in the northwest.
If time permits, after visiting Jiuzhaigou, it is highly recommended to spend some time in the 150km away Huanglong Valley and Mounigou to appreciate the multi-colored terrace ponds and Karst caves.
Recommended Jiuzhaigou Tours:
☛ 4 Days Enjoyable Jiuzhaigou Walking Tour | 4 Days Jiuzhaigou In-depth Photography Tour
If you have more days, other cities in Sichuan Province such as Chengdu, Emeishan, Dujiangyan are worth a visit, or you can travel beyond the province to Beijing, Xian, Chongqing...
Recommended Tours Including Jiuzhaigou:
☛ 4 Days Classic Jiuzhaigou Tour from Chengdu | 6 Days Jiuzhaigou Fairyland Tour from Xian
And for those travelers who would like to visit other popular destinations in China in summer can head to Zhangjiajie (3-5 days), Huangshan (3-5 days), Yangtze River Cruise (4-5 days), Tibet (3-11 days), Guilin / Yangshuo / Longsheng (3-6 days), etc. to see the emerald top landscape and brilliant culture in China with lower temperature. If you want to enjoy a cool summer vacation with refreshing nature like mountains, forests, grassland, water, and other seasonal landscapes, you are recommended plan an itinerary to Guizhou (3-7 days), Yunnan (5-9 days), Inner Mongolia (3-6 days) and Qinghai (3-6 days), etc. to escape from the summer heat. Check all China Summer Tours >>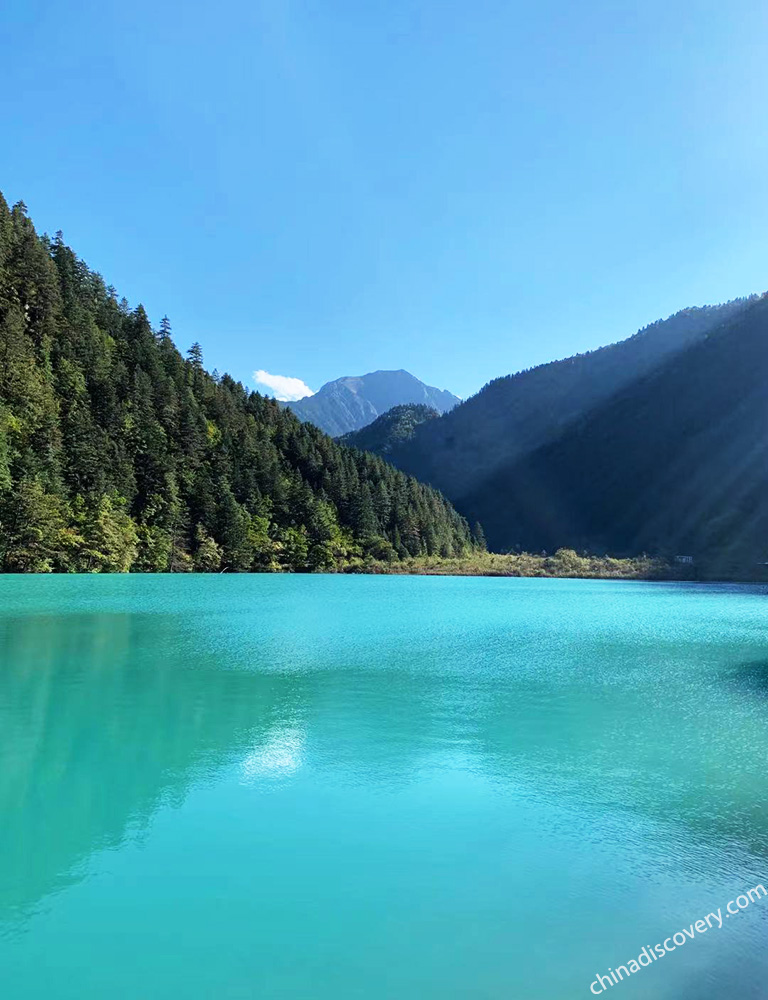 Jiuzhaigou in Summer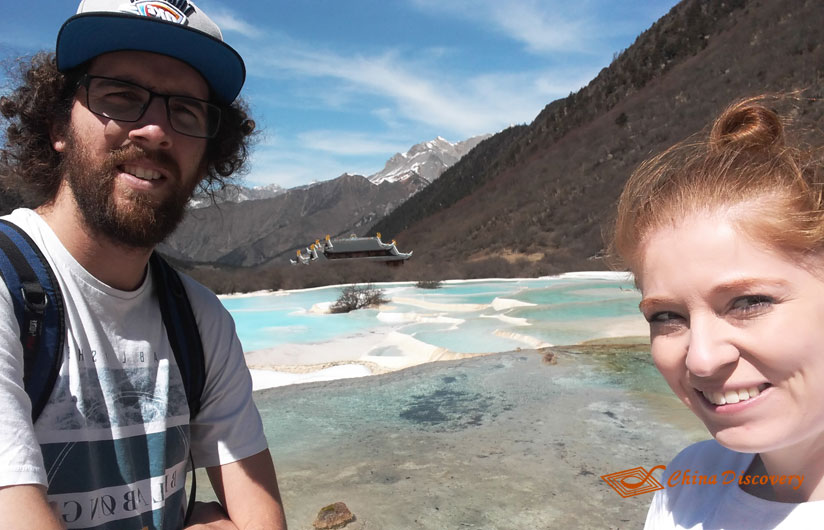 Brent visited Huanglong National Park in Summer
Beautiful Jiuzhaigou Landscape in Summer
Stunning Scenery of Jiuzhaigou in Summer

Stunning Scenery of Jiuzhaigou in Summer

Stunning Scenery of Jiuzhaigou in Summer

Stunning Scenery of Jiuzhaigou in Summer

Stunning Scenery of Jiuzhaigou in Summer

Stunning Scenery of Jiuzhaigou in Summer

Stunning Scenery of Jiuzhaigou in Summer

Stunning Scenery of Jiuzhaigou in Summer

Stunning Scenery of Jiuzhaigou in Summer

Stunning Scenery of Jiuzhaigou in Summer

Stunning Scenery of Jiuzhaigou in Summer

Stunning Scenery of Jiuzhaigou in Summer
Travel with China Discovery
If you have other ideas or questions about Jiuzhaigou tours, please feel free to contact us. We are also specialized in tailor-made tours that fit you best according to your own interests, requirements, traveling time, etc. We will provide you with reliable drivers, professional guides and comfortable vehicles. You don't need to worry about the tickets, meals, accommodation or any other problem; all you need to do is just enjoying your trip!
We have helped many global travelers enjoy their memorable trips to Chengdu for the past few years. Among them, Lawson's Family from UK enjoyed their 19 days China family vacation with Chengdu with our customized tour pacakge, our warm guest Ronald from USA enjoying 3 China trips with us also dicovered Chengdu and met us... They all shared us their memorable travel stories after the trips! Travel with China Discovery to create your wonderful Chengdu trip memories!
Keep Reading about Jiuzhaigou Tour and Travel Guide
Jiuzhaigou Transportation Guide
Jiuzhaigou Weather Guide
See other Seasons of Jiuzhaigou
Recommended Tours
Top 3 tours chosen by most customers to explore in the best way. Check the detailed itinerary, or tailor your own trip now with us.
3 Days Classic Jiuzhaigou Tour (Flight Arrival)

Chengdu / Huanglong / Jiuzhaigou
4 Days Jiuzhaigou Huanglong Highlights Tour from Chengdu by Private Car

Chengdu / Huanglong / Jiuzhaigou / Chengdu
4 Days Jiuzhaigou In-depth Tour with Walking Experience (Spending 2 Days in Jiuzhaigou Valley)

Chengdu - Huanglong - Jiuzhaigou
Start planning your tailor-made holiday to China by contacting one of our specialists. Once inquired, you'll get a response within 0.5~23.5 hours.
Customize a Trip
Have a question? Get answers from our travel experts or guests
Your Question:

Your Name:

Your Email: