Located in the west of Chengdu City and is 48km from the city center, Dujiangyan City is the county-level city of Chengdu City. The city is known by most people for its Dujiangyan Irrigation System, which is called the Origin of the Land of Abundance. The two thousand years old irrigation system is reputed as the forerunner of the world conservancy culture, and it's the oldest and the only no control irrigation system in the world which is still in use. Besides this World Heritage Site, Dujiangyan is also the home to giant panda. Dujiangyan Giant Panda Base is the only place allowing Panda Volunteer Program in China. Mount Qingcheng is also located in Dujiangyan, which is a tranquil Taoist mountain. Dujiangyan is also a famous summer resort in Chengdu, for the weather here is very cool even in the hot summer.
Why visit Dujiangyan:
World Heritage Sites – Dujiangyan City has two World Heritage Sites, one is Dujiangyan Irrigation System, which has a history over two thousand years; another one is Mount Qingcheng, which is a famous Taoism mountain in China.
Home to Giant Panda - Tourists can make a close contact with the cute giant panda in Dujiangyan Panda Base, where tourists can participate the Panda Volunteer Program to take care of the giant panda for one day.
Summer Resort - The best time to visit Dujiangyan is summer, for during this time, the temperature here is lower than Chengdu City, and the average temperature of the hottest month is 24.4℃, thus it's a great place to escape summer heat.
Top Attractions
Dujiangyan is a beautiful city with good air quality. There are many attractions in Dujiangyan. The most famous one is the Dujiangyan Irrigation System, and the city is named after this project. Besides that, Mount Qingcheng is also a great place to relax. If you are interested in giant panda, the Dujiangyan Panda Base is your best choice. For more Dujiangyan Attractions, please go to Top Things to Do in Dujiangyan.
Weather & When to Go
Dujiangyan City is located in a subtropical humid monsoon climate zone in Sichuan Basin, and the weather here is not two cold or too hot, it's a great place to live. In the coldest month, the average temperature is 4.6℃, while in the hottest month, the average temperature is 24.4℃. Annual average rainfall is 1243.8 millimeters.
The best visiting time is from April to October. Dujiangyan is a famous summer resort and summer is the best time to visit. Even in the hottest time, Dujiangyan and Mount Qingcheng still retain a rather cool weather, and in most time, the weather is around 22℃. Besides, in summer, tourists can experience Hongkou drifting, beer festival in summer night.
Transportation
Getting to Dujiangyan
Dujiangyan has no airport, and the closet airport is Chengdu Shuangliu International Airport, which is about 70km to Dujiangyan City. At present, there is direct bus line from the airport to Dujiangyan Bus Station and it will drive about 1.5 hours. From Chengdu, travelers can take bullet bus in Chengdu North Railway Station to Dujiangyan, and this will only spend 30minutes to 50 minuts to get there. If you can't catch the bullet train, then you can take bus at Chengdu Chadianzi Bus Station to Dujiangyan Bus Station, and it will drive about one hour.
Getting Around
Dujiangyan City is small and the public bus can take you to all of the attractions of Dujiangyan conveniently. Another way is taking taxi, which is more convenient and the price for the taxi is cheap than Chengdu. In most cases, transfer from one attraction to another will cost under ¥12.
For more information, please see How to Get to Dujiangyan>>
Accommodation
Dujiangyan City has multiple kinds of accommodations, from cheap hostel to high-end hotels. Most accommodations are centered on Jianshe Road, Guanjing Road and Dujiangyan Avenue, etc. and these places are very close to Dujiangyan scenic area. Most travelers will choose to stay in this section. However, the price for the accommodation near the attractions is higher than other places. So when in the weekends or the tourism peak time, choose to stay overnight at those places which are more far about from the scenic area are also doable, because the price is cheaper in those places.
Useful Maps
To help you to know more about Dujiangyan attractions, we have selected some useful Dujiangyan maps for you. Please feel free to use them.
Other Destinations in Sichuan
Besides Dujiangyan, Sichuan has other wonderful destinations, like Chengdu, Leshan, Jiuzhaigou, Daocheng Yading, etc. Check all destinations in China
Chinese Name: 都江堰
Chinese Pinyin: Dū Jiāng Yàn
Population: 0.671 million
Language: Mandarin & Sichuan Dialect
Tel Code: 028
Zip Code: 611830
Time Zone: (UTC+8)
Plan Your Dujiangyan Tour
Normally, Dujiangyan travel will take 2 days. On the first day, visit the Front Mount of Mount Qingcheng in the morning; then in the afternoon, visit Dujiangyan Irrigation System. Stay overnight at Dujiangyan City. In the next day, visit Dujiangyan Panda Base and you can participate in the Panda Volunteer Program.
Dujiangyan tour is often connected with Chengdu tour and Leshan tour, which are all very close to Dujiangyan. If you want to visit Chengdu and Dujiangyan both, then this will take about 4 to 5 days; if you want to visit Chengdu, Dujiangyan and Leshan, then this will take about 6 to 7 days.
Recommended Tours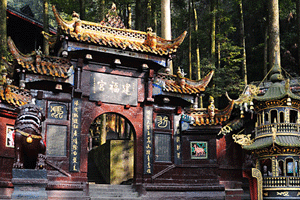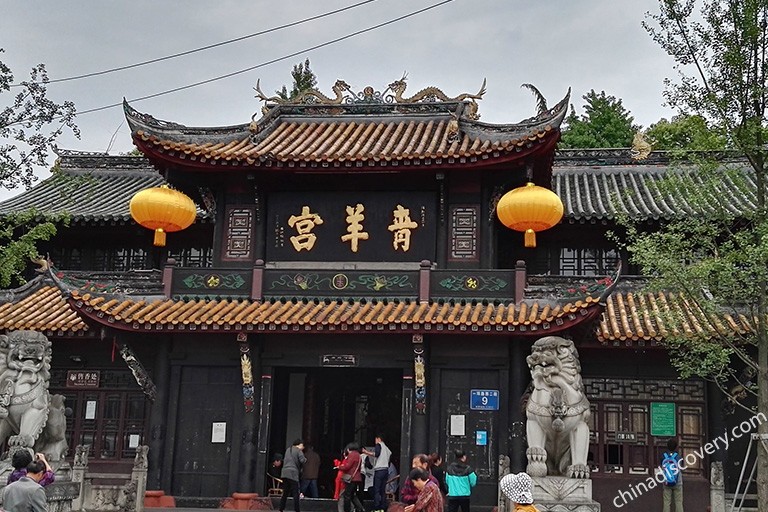 MORE