Chengdu is now one of the most popular travel destinations in China mostly owning to its everlasting history, well-preserved tradition, unique local folks and arts, pleasant weather, developed tourism industry. Among all these features, the two most impressive ones of course are the Giant Pandas and Sichuan Cuisine. As an open, modern and humane city, Chengdu offers you a comfortable and using friendly way to enjoy the fun of travel as much as you can.
Brief Chengdu Travel Guide:
Popular attractions: Chengdu Panda Base, Wenshu Temple, Jinli Street, Qingchengshan Mountain, Sanxingdui Museum, Jinsha Site…
Best time to visit: suitable in all months, summer and autumn are most recommended.
Main transportation: flight, high speed train, driving
Accommodation: flexible choices from luxury class to economy class
Chinese Visa Exemption Policies: 72-hour transit visa free
Following are some useful articles on planning travel experience in Chengdu, local features, tourism news, food and drink recommendations, popular things to do, etc. Since we are based in Chengdu, we really know the city well, and have mastered the best way to travel here from attractions, transfer, hotels, to food, activities, etc. So you can completely rely on our local expertise and experience. Contact us to plan your trip in Chengdu here>>
Popular Budget Chengdu Tour Packages
Top Travel Destinations in Sichuan Pronvice
Besides Chengdu, there are some other destinations in Sichuan well worth your visit. Transfer to the following destinations and explore the World Heritage Sites – Leshan Giant Buddha & Mount Emei, Jiuzhaigou Valley, Dujiangyan Irrigation System and Mount Qingcheng. Discover now!
Plan your Chengdu Tour
Many travelers come to Chengdu for Giant Pandas. Besides the panda, there are many other must-sees, like Jinli Old Street, Wenshu Temple, Renmin Park and Jinsha Site Museum. You can add more fun and leisure experience into your trip, like enjoy a cup of tea in local traditional tea house and watch Sichuan opera in Shufengyayun Opera House. It's better to spend 2 to 3 days in Chengdu. Based in China, China Discovery guarantees you the local way to explore authentic Chengdu.
Recommended Tours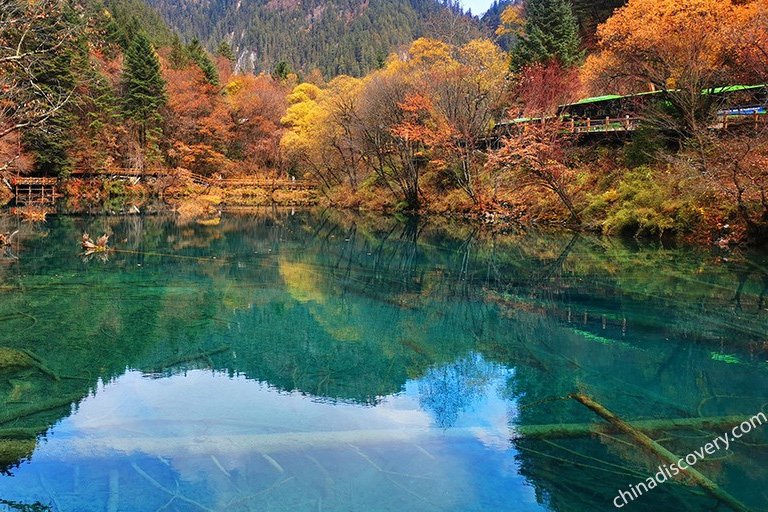 MORE