Useful and Downloadable Terracotta Warriors Maps 2024/2025
To help you better plan a Terracotta Warriors tour in Xian, China, China Discovery makes and lists different kinds of Terracotta Warriors maps. All are updated and very useful! Find inspirations for your trip to Xian Terracotta Warriors from our maps below, including the map of its location, main-used transportation, side trip routes, and tourist direction inside the museum.
Terracotta Warriors Location Maps
The Terracotta Warriors is located in Emperor Qin Shihuang's Mausoleum Site Museum, Lintong District, east suburb of Xian City, Shaanxi Province, Northwest China. As an UNESCO World Cultural heritage, the Terracotta Army is the top spot in Xian, where was the starting point of "Silk Road" and ancient capital for past 13 dynasties.
Useful Link: Where is the Terracotta Warriors Located?
Terracotta Warriors Transportation Maps
To visit the Terracotta Warriors from cities in China or abroad, travelers need to get to Xian by flight or train first. After arrival, take additional transfer from airport or train station to the Museum of Qin Terracotta Warriors and Horse in east suburb Xian. It takes about 1 hour by taxi or direct tourist bus, 2 to 3 hours by compound public vehicles. Considering cost of time and energy, traveling with China Discovery is the best choice, for you will enjoy worry-free and convenient pick-up services and personalized transfer during the whole trip.
Useful Links: Flights to Xian / High Speed Trains to Xian
Terracotta Warriors Tourist Map in the Museum
The Mausoleum of Qin Shihuang's Site Museum includes two areas for public visit: the Terracotta Warriors Museum (Terracotta Army in Pit 1, 2 and 3, and Exhibitions Hall of Emperor Qin Shihuang's Relics) and Lishan Park (Tomb of Qin Shihuang and 2 temporary exhibitions - Acrobatics Figures Pit K9901 & Officials Pit K0006). The huge Terracotta Warriors is the first and most important part all visitors start, and it's in 1.5 km east of the mausoleum of Qin Shihuang. You can take free shuttle bus between the two areas with you entrance ticket.
How to Plan A Terracotta Warriors Tour
Taking every minute to make your trip valuable and meaningful is what we aim at. Highly suggested to visit more spots to fully sense the deep culture and history charm of Xian.
Terracotta Warriors Day Trip: Leave some time for transfer, and at least half a day to spend inside the museum to learn the background story and awesome artistic skills. And then back to downtown, ride a bike on the Ancient City Wall to view the city landscape in a modern way. Next, satisfy your stomach and try some local snacks in Muslim Quarter, finish the day after viewing beautiful Bell Tower and Drum Tower at night.
●1 Day Xian Essence Tour with Terracotta Warriors
Xian City Tour: Spend extra 1 to 2 days to visit other iconic spots in Xian. Apart from above mentioned attractions, Shaanxi History Museum is another good and free place to know the long brilliant history of Xian. Big Wilde Goose Pagoda helps you understand Buddhist culture influence brought by"Silk Road. Watch a Tang Dynasty Show to feel the royal family life. Local cultural experience can be customized as you requested.
●2 Days Xian City Break / 3 Days Classic Xian Tour
Side Trips from Xian: It's also popular to take advantage of the short distance and convenient transportation of Xian to travel nearby destinations, including Huashan, Luoyang, Pingyao, Yan'an (Hukou Water Fall), Zhengzhou, etc. Thus, you have chance to see more culture and landscape of China.
●Xian Huashan Tour / Xian Luoyang Tour / Xian Chengdu Tour
China Xian Tours: Expand your journey to more major destinations, like Beijing, Shanghai, Chengdu, Guilin, Zhangjiajie, Tibet or others to pick up the best highlights in China. Bet you will be amazed by the diversity beauty of China.
●Beijing Xian Tours / Shanghai Xian Tours / Beijing Xian Shanghai Tours
Our Clients Visited Terracotta Warriors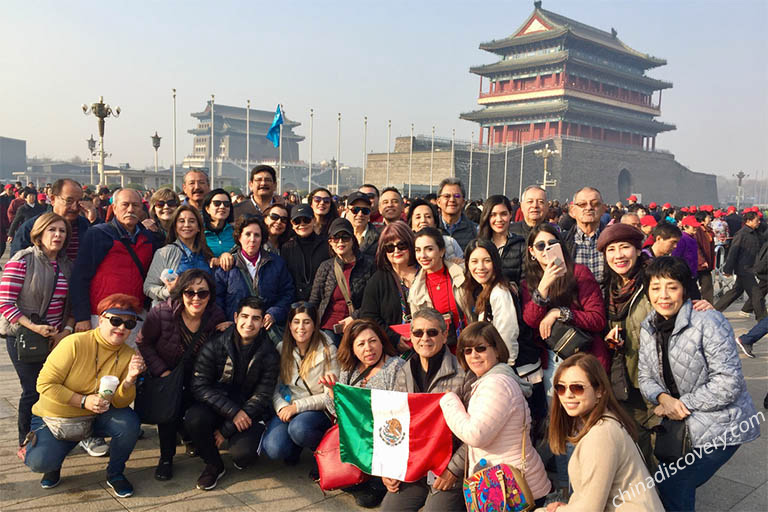 Group Tour to Ancient City Wall in Xian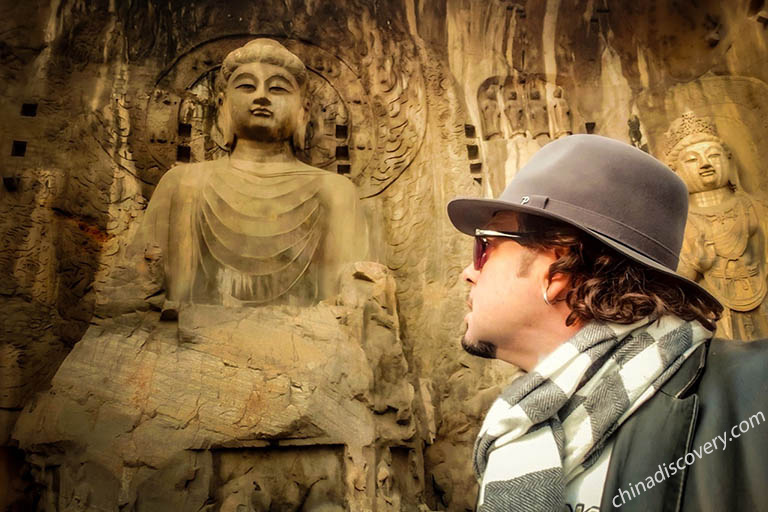 Mr.Pasquale (Italian) Enjoyed Trip to Luoyang
Travel Terracotta Warriors with China Discovery
China Discovery is an experienced, professional and considerate travel companion. Travel with us, you can enjoy well-organized Terracotta Warriors tour in the most convenient way, from the pick-up service, local tour guide and drive, thoughtful accommodation, dining and worry-free transportation between each site, to the ticket booking service. With our help, you can fully focus on the sightseeing journey and enter using the minimum cost of time and energy. According to your itinerary and hobbies, you may choose from our top Xian Terracotta Warriors Tours or contact us to customize a special one.
Recommended Terracotta Warriors Tours
Top 3 Terracotta Warriors tours chosen by most customers to explore Terracotta Warriors in the best way. Check the detailed itinerary,or tailor your own trip now with us.
2 Days Terracotta Warriors Tour with Mount Hua Hiking

Xian / Huashan / Xian