Recommended Economy Hotels in Pingyao - 3 Star Hotels
Pingyao, the little ancient town with over a thousand years of history, offers travelers the unique travel experience as living in the local courtyard hotels and hostels.
As the whole county looks like 300 years ago, the hotels and hostels in Pingyao are mostly keeping the former facade, like a local family compound or a traditional courtyard style. But inside some of the hotels, they are well-equipped, providing an elegant but also luxurious living environment for you.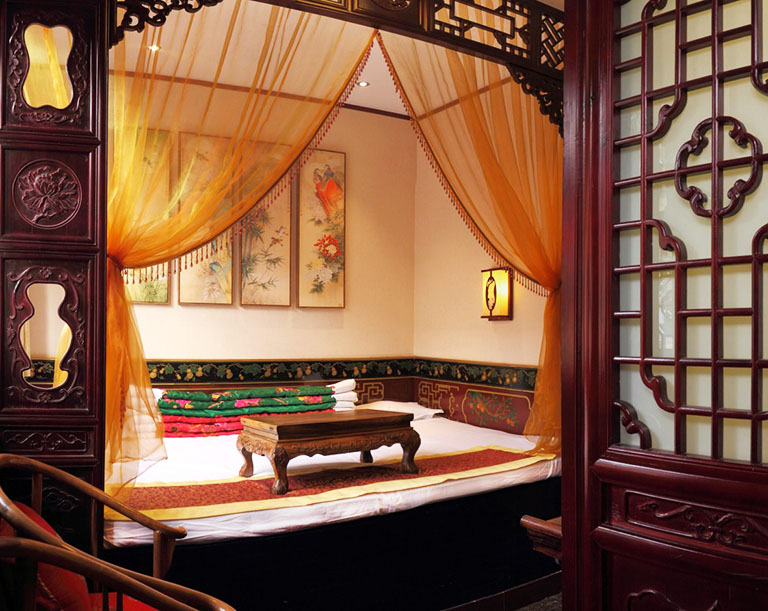 Pingyao Accommodation
Dejuyuan Folk-style Guesthouse

Breakfast: Mainly Chinese

Add: No.43 Xi Dajie, Pingyao County, China

Surroundings: Rishengchang Former Bank, Ming and Qing Ancient Street, Ancient City Wall of Pingyao

Across from Rishengchang Former Bank is Dejuyuan Folk-style Guesthouse, which is the oldest yard in Pingyao ancient town. In the authentic courtyard house, you will enjoy a wonderful stay in the clean, comfortable and well-maintained rooms. The staff is professional and helpful, and some speak English. Food served in its restaurant is highly recommended by many former customers for its good taste and moderate price.
Yuchengyuan Inn

Breakfast: Mainly Chinese

Add: No.41 Yamen Street, Pingyao County, China

Surroundings: Ming and Qing Street, China Rare Newspaper Exhibition Hall, Pingyao Ancient Government Office

Direction to Pingyao Railway Station: 4 km

Located in the old town center of Pingyao, a UNESCO World Heritage Site, Yucheng Yuan is traditional courtyard hotel. It features traditional architecture and decor with modern facilities. Free Wi-Fi is available and it offers a tea house and restaurant serving local dishes. The centerpiece of each room is the traditional Kang bed, which features delicate carvings.
Xinglongyi Inn

Breakfast: Mainly Chinese

Add: No.42 West Main Street, Pingyao County, China

Surroundings: Rishengchang Former Bank, Ancient City Wall of Pingyao

Direction to Pingyao Railway Station: 3 km

About 10 minutes' drive from Pingyao Railway Station and 20 minutes' drive from Pingyao High-Speed Train Station, Pingyao Xinglongyi Inn offers affordable accommodations for travelers. Free WiFi is provided throughout the entire property. All rooms come with a TV. For your comfort, you will find slippers and towels. Fax/photocopying and bike rental are also available for free. You may enjoy a stroll in the garden of Pingyao Xinglongyi Inn.
How to Plan Your Pingyao Tour
Best time to visit Pingyao: March to mid-June, mid-September to November, and Chinese Spring Festival Time (Jan or Feb)
How to get to Pingyao: High-speed bullet trains to Pingyao Gucheng Railway Station; normal trains to Pingyao Railway Station; Long-distance Bus to Pingyao Bus Station; Flights to Taiyuan Airport and transfer from Taiyuan to Pingyao by private car/bus/train.
Pingyao is noted for the World Heritage Site - Pingyao Ancient City. It is well-preserved, keeping the architecture style of the Ming and Qing Dynasty (14th-20th centuries). Here, you can leisurely stroll and get to learn about the traditions of the northern Chinese, especially during the Chinese Spring Festival. Usually, 2 to 3 days are enough for you to explore the attractions in Pingyao, including scenic sites and ancient streets of Pingyao Ancient City, Qiao's Family Compound, Shuanglin Temple, etc.
☛ 2 Days Classic Pingyao Tour
☛ 3 Days Pingyao Discovery Tour
Also, Pingyao is well connected with many other cities in Shanxi province. You can spend more days having a Shanxi discovery tour: witnessing the stunning Yungang Grottoes and Hanging Temple in Datong, hiking on and the famous Buddhism mountain, Wutaishan, visiting the magnificent Hukou Waterfall, and getting to Jinsi Temple and Shanxi Museum in the capital of Shanxi province, Taiyuan.
☛ 4 Days Essence of Datong & Pingyao Tour
☛ 6 Days Essence of Shanxi Tour
If you would like to travel outside Shanxi, you can take a flight from Taiyuan to many other cites of China. It is also very convenient to take a high-speed train from Pingyao/Taiyuan to Xian and Luoyang with no more than 4 hours or head to Beijing by high-speed train.
☛ 4 Days Ancient Pingyao & Xian Tour
☛ 6 Days Beijing Pingyao Highlights Tour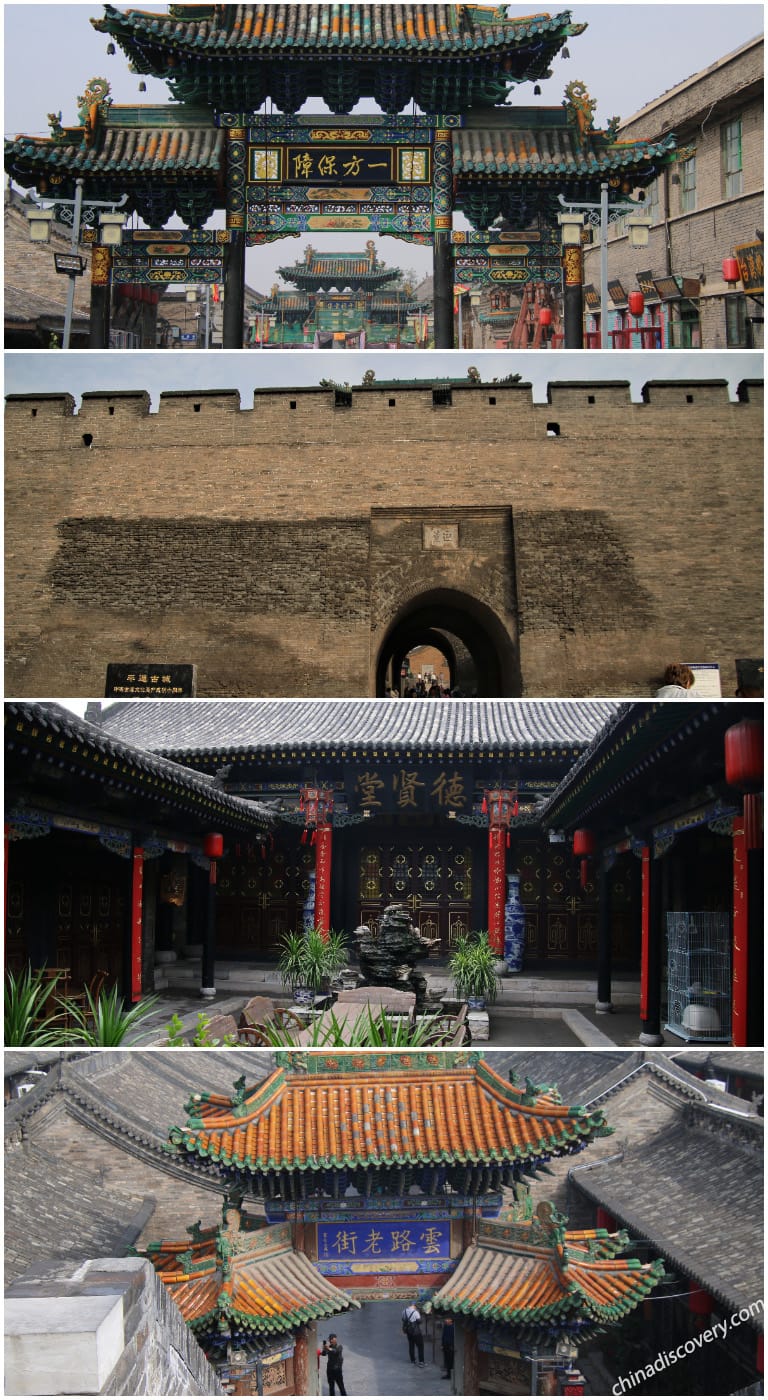 Ancient Sites of Pingyao
Keep Reading
Recommended Pingyao Tours
Top 3 Pingyao tours chosen by most customers to explore Pingyao in the best way. Check the detailed itinerary, or tailor your own trip now with us.
6 Day Datong Pingyao Tour Plus Wutaishan Visit

Datong / Wutaishan / Taiyuan / Pingyao
3 Days Taiyuan Pingyao Brief Tour

Taiyuan / Pingyao
4 Days Essence of Datong & Pingyao Tour

Datong / Pingyao