Top 6 Pingyao Activities - Shows, Nightlife, Festivals, Food
Pingyao Ancient City, an outstanding example of the city during the period from Ming to Qing Dynasty, has maintained numerous cultural heritages that showing the life of Chinese people in ancient time.
Besides strolling around and visiting the attractions in the ancient city, to have a wonderful Pingyao tour, here we offer you a featured to-do list in Pingyao to fully experience its culture, including joining the Spring Festival celebrations here, walking around the city wall during the sunset, enjoying the amazing show at night, trying all kinds of snacks here, and taking lots of amazing photos...
Top 1: Celebrate Traditional Chinese New Year in Pingyao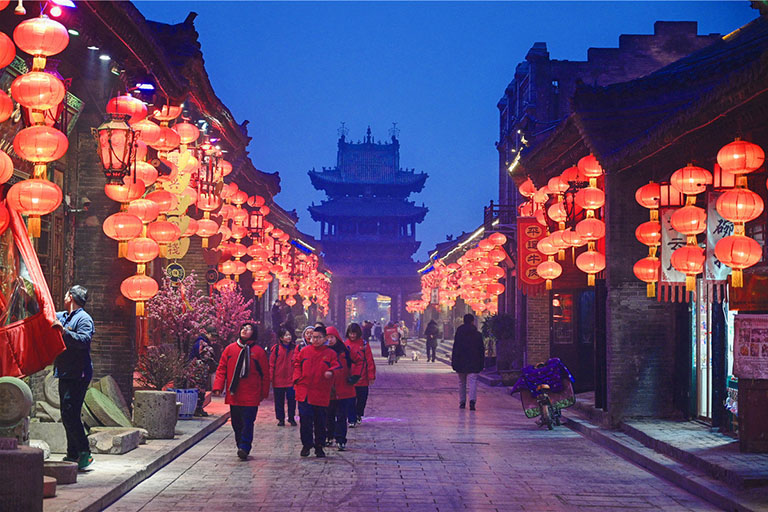 Spring Festival Atmosphere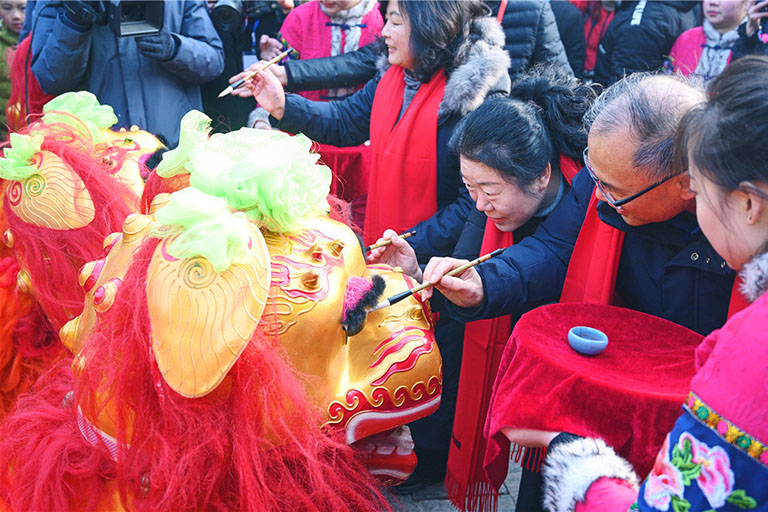 Paint Lions' eyes
• Time to Visit: usually from Jan to Feb
If you want to spend a happy Chinese New Year, then come to Pingyao Ancient City. The Pingyao Chinese New Year will celebrate from lunar calendar December 23th to January 16th every year since 2000.
The New Year folk celebrations and activities are different every day during this grand festival. You could enjoy lion and dragon dance, decorate windows with red paper-cuts, paste red couplets, make dumplings, lantern festival, shehuo performance, Chinese opera, etc. All are folk custom experience. Here, you'll feel the real full-bodied taste of the New Year.
• Popular Pingyao Tour: ✔ 2 Days Classic Pingyao Tour
Top 2: Enjoy the Fantastic Show - Encore Pingyao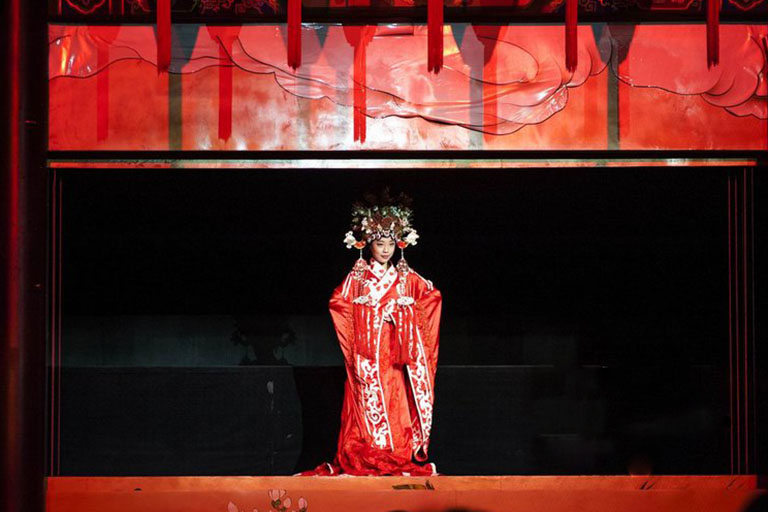 Encore Pingyao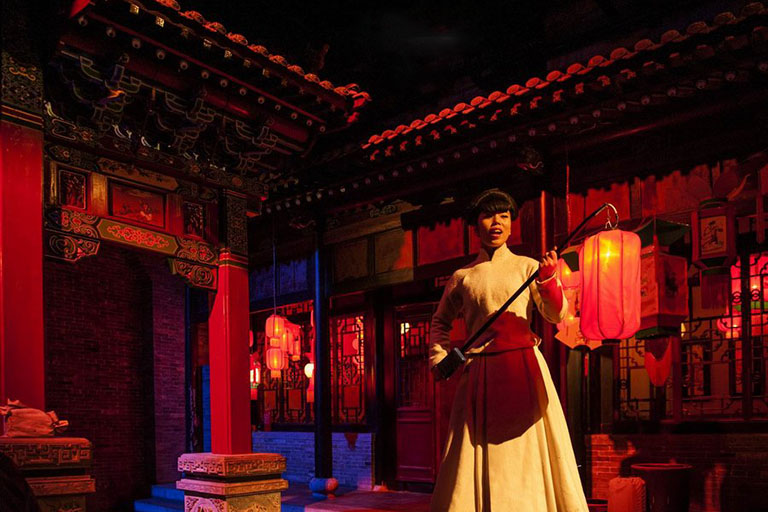 Encore Pingyao
• Ticket: CNY 238
• Opening Hours: 10:00-22:00
• Address: 154 Shuncheng Road, Pingyao County, Jinzhong City, Shanxi Province 山西省晋中市平遥县顺城路154号
Watching the performance called "Encore Pingyao" will help understand Shanxi's history and culture better. It will be rare to see such a performance, which is more like a living museum or time-travel experience. You'll witness and sometimes get involved, which means, the audience could interact with performances. By this way, it gives a new interpretation of the local Shanxi spirit. Performance time: 14:00, 20:00 from Tuesday to Sunday. (For the exact time, please ask your travel consultant or guide for more info.)
• Popular Pingyao Tour: ✔ 3 Days Pingyao Discovery Tour
Top 3: Visit Pingyao Varnished Lacquer Ware Shop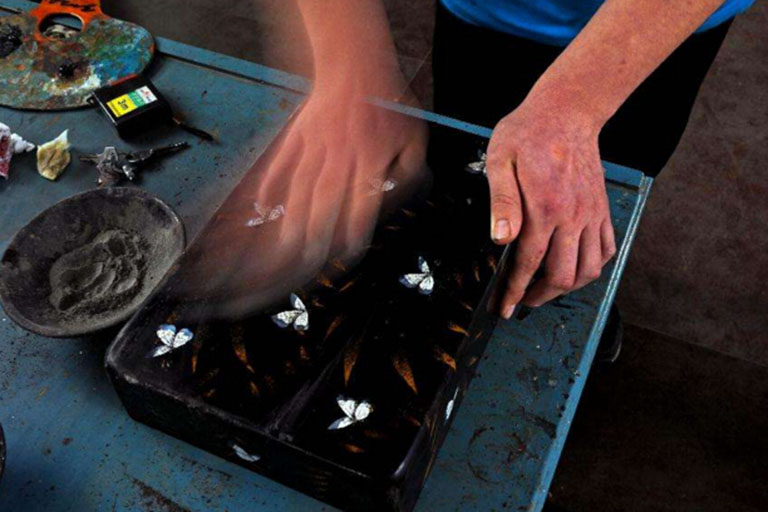 Making Lacquer Ware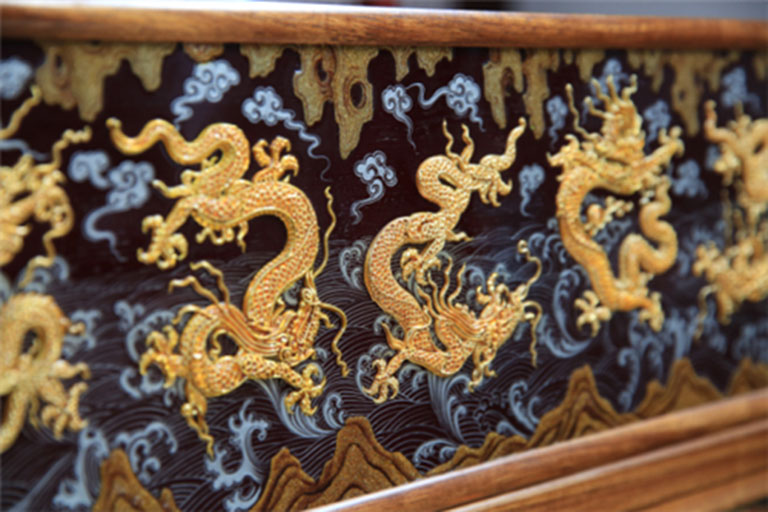 Exquisite Lacquer Ware
• Address: West Street, Pingyao County, Jinzhong City, Shanxi Province 山西省晋中市平遥县西大街
The history of Pingyaop Varnished Lacquer Ware can date back to the Kaiyuan period of the Tang Dynasty (713-741), with later becoming popular in the Ming and Qing Dynasties. The craft is a renowned intangible cultural heritage in the city, famous for its varnishing process using a special hand technique and the color painting decorations. The process involves five procedures – preparing the wood, adding an ash base, then the lacquering, painting, and inlay work.
In the workshop, you could learn about how those elaborate and exquisite lacquerware, the real works of art, are made.
• Popular Pingyao Tour: ✔ 4 Days Essence of Datong & Pingyao Tour
Top 4: Attend Pingyao International Photography Festival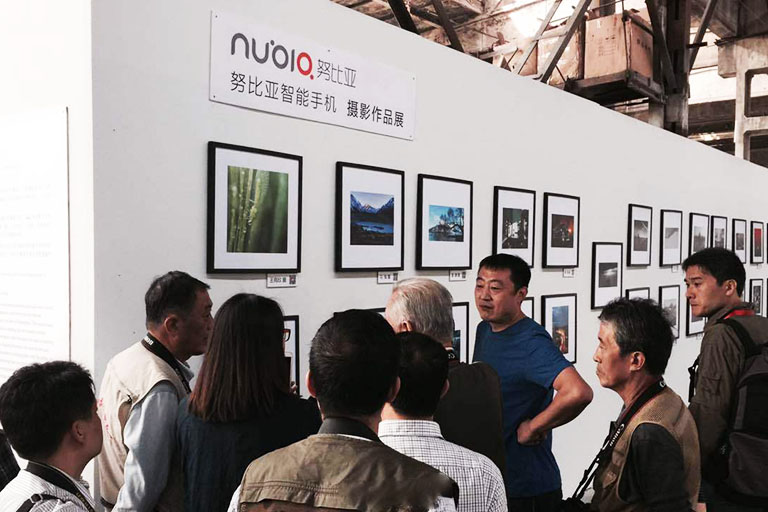 Photography Exhibition Hall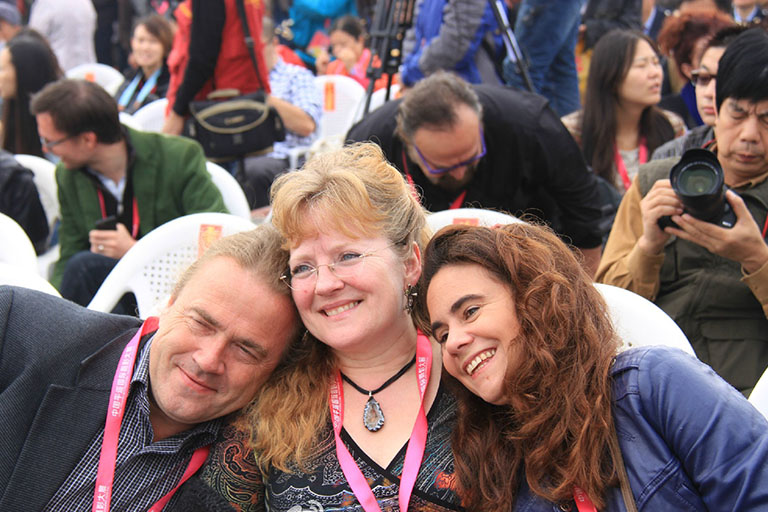 Overseas Participants
• Holding Time: Usually in the late September
Founded in 2001, China Pingyao International Photography Festival (PIP) is one of the most important celebrations, as well as a stage for the photography community among the international communities. Held in Pingyao, the ancient city abundant with thousand years of history, this festival perfectly combines photography with traditional Chinese culture and unique economic atmosphere there. It is normally held in the mid-September every year, but the exact date is changed.
• Popular Pingyao Tour: ✔ 6 Days Essence of Shanxi Tour
Top 5: Join Shehuo Traditional Festivity Show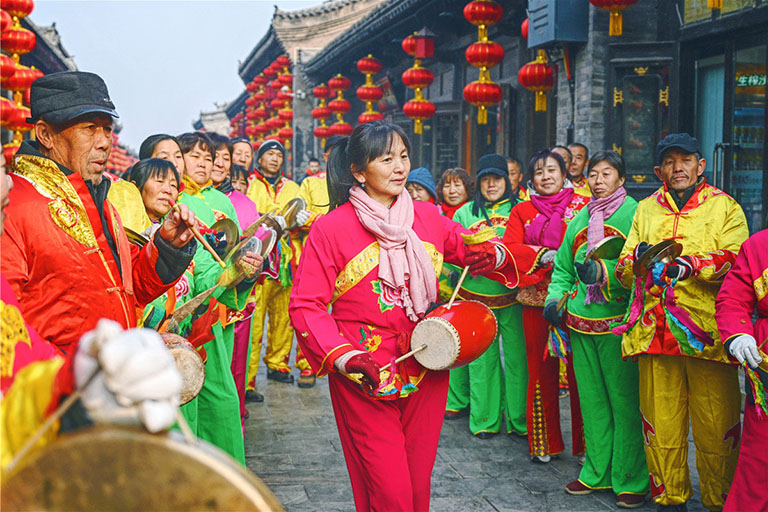 Shehuo Parades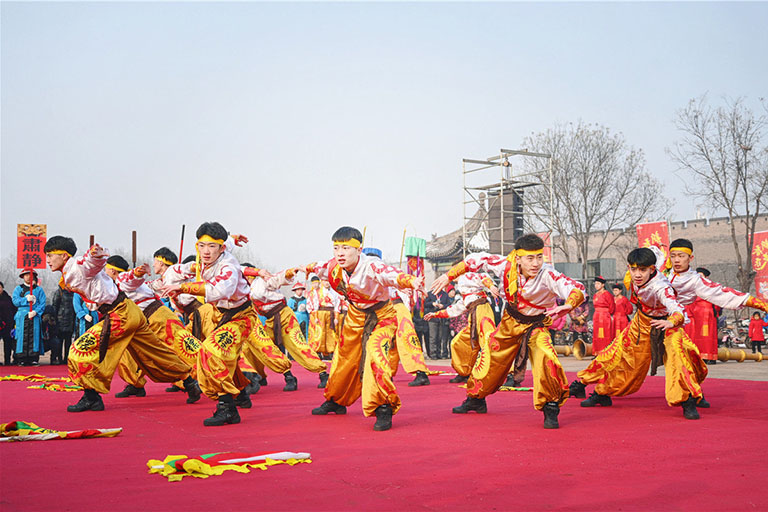 Shehuo Celeration Dance
Shehuo Traditional Festivity Show is a serious folk performance that showed by the locals during some traditional Chinese festivals, like the Spring Festival, the Dragon Boat Festival, and the Mid-Autumn Festival. Parading down the main street in Pingyao Ancient City, the local performers, wearing folk costumes and dance in a traditional way. You can see the featured Picking Lotus Boat Dance, Lion Dance, and Dragon Dance. The best time to see the show is during Spring Festival, for the show will continue for 15 days from the first day of the Lunar New Year to the 15th day (Lantern Festival).
• Popular Pingyao Tour: ✔ 6 Days Beijing Pingyao Highlights Tour
Top 6: Munch Various Snacks in Pingyao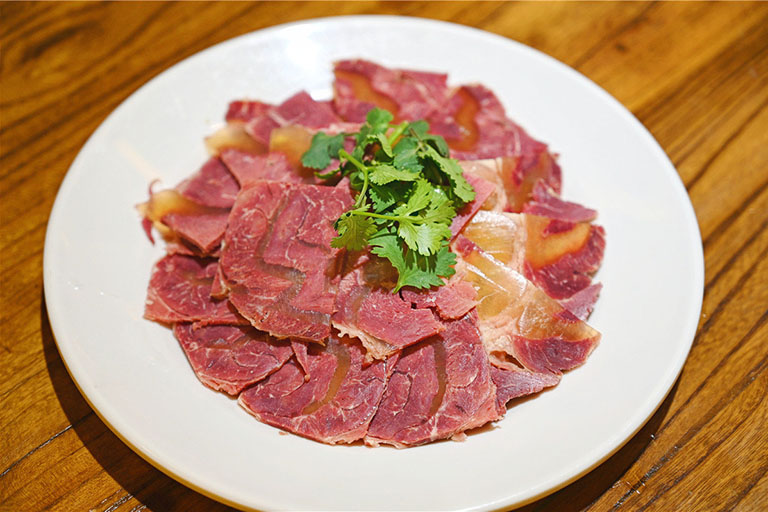 Pingyao Beef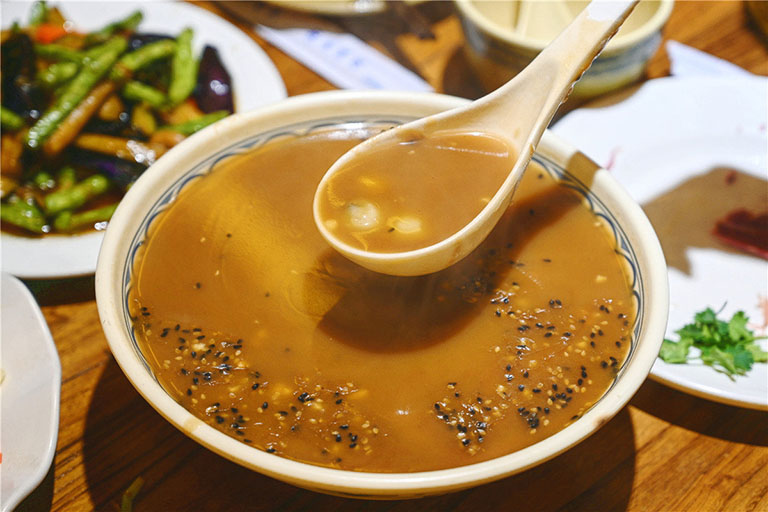 Pingyao Oil & Tea Soup
• Where to eat: Ming and Qing Dynasties Street
Pingyao is also famous for its various local food and snacks. Pingyao boasts 108 kinds of snacks, with noodles as its main catering feature. In the Ming and Qing Dynasties Street, you can try many kinds of Pingyao's local snacks, and it is the most prosperous street in Pingyao ancient city scenic area. There are many restaurants and snack stands. The recommended snacks in Pingyao include Pingyao beef, Cao's smoked pork, Wantuozi, sauced plum meat, Pingyao stewed vegetables, scissors noodles, corn cake, etc.
• Popular Pingyao Tour: ✔ 3 Days Yellow River Hukou Waterfall Tour from Pingyao
How to Plan Your Pingyao Tour
Best time to visit Pingyao: March to mid-June, mid-September to November, and Chinese Spring Festival Time (Jan or Feb)
How to get to Pingyao: High-speed bullet trains to Pingyao Gucheng Railway Station; normal trains to Pingyao Railway Station; Long-distance Bus to Pingyao Bus Station; Flights to Taiyuan Airport and transfer from Taiyuan to Pingyao by private car/bus/train.
Pingyao is noted for the World Heritage Site - Pingyao Ancient City. It is well-preserved, keeping the architecture style of the Ming and Qing Dynasty (14th-20th centuries). Here, you can leisurely stroll and get to learn about the traditions of the northern Chinese, especially during the Chinese Spring Festival. Usually, 2 to 3 days are enough for you to explore the attractions in Pingyao, including scenic sites and ancient streets of Pingyao Ancient City, Qiao's Family Compound, Shuanglin Temple, etc.
☛ 2 Days Classic Pingyao Tour
☛ 3 Days Pingyao Discovery Tour
Also, Pingyao is well connected with many other cities in Shanxi province. You can spend more days having a Shanxi discovery tour: witnessing the stunning Yungang Grottoes and Hanging Temple in Datong, hiking on and the famous Buddhism mountain, Wutaishan, visiting the magnificent Hukou Waterfall, and getting to Jinsi Temple and Shanxi Museum in the capital of Shanxi province, Taiyuan.
☛ 4 Days Essence of Datong & Pingyao Tour
☛ 6 Days Essence of Shanxi Tour
If you would like to travel outside Shanxi, you can take a flight from Taiyuan to many other cites of China. It is also very convenient to take a high-speed train from Pingyao/Taiyuan to Xian and Luoyang with no more than 4 hours or head to Beijing by high-speed train.
☛ 4 Days Ancient Pingyao & Xian Tour
☛ 6 Days Beijing Pingyao Highlights Tour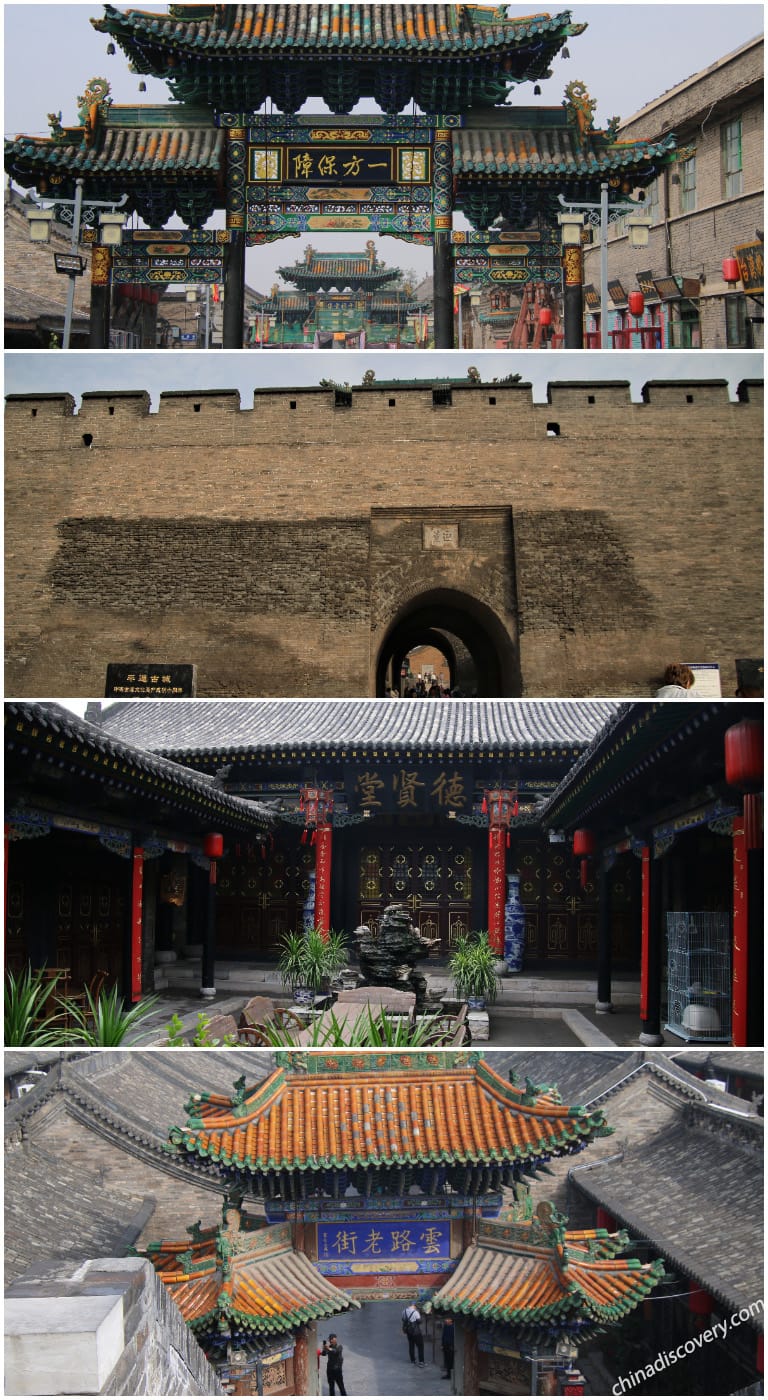 Ancient Sites of Pingyao
Pingyao Travel Guide
Other Popular Shanxi Destinations
Recommended Pingyao Tours
Top 3 Pingyao tours chosen by most customers to explore Pingyao in the best way. Check the detailed itinerary, or tailor your own trip now with us.
6 Day Datong Pingyao Tour Plus Wutaishan Visit

Datong / Wutaishan / Taiyuan / Pingyao
3 Days Taiyuan Pingyao Brief Tour

Taiyuan / Pingyao
4 Days Essence of Datong & Pingyao Tour

Datong / Pingyao
Start planning your tailor-made holiday to China by contacting one of our specialists. Once inquired, you'll get a response within 0.5~23.5 hours.
Customize a Trip
Have a question? Get answers from our travel experts or guests
Your Question:

Your Name:

Your Email: