How to Get to & Get around Luoyang
Luoyang, a low-key city sitting quietly in central China, however, has a splendid past. With a city history of more than 4000 years, it is one of the birthplaces of Chinese civilization. In the history, more than ten dynasties established capitals in Luoyang.
Now Luoyang is most famous for Longmen Grottoes - a Buddhist carving masterpiece with a history of over 1500 years. You need to get to Luoyang first to start a Longmen Grottoes tour. Here we have provided you with more specific information about Luoyang transportation including how to get to Luoyang from other cities like Beijing, Xian, Shanghai, Zhengzhou, etc. and how to get from Luoyang to Longmen Grottoes, Shaolin Temple, and Mt. Yuntai.
Where is Luoyang
Luoyang is in the northwest of Henan Province in central China, with Zhengzhou City (capital of Henan) in the east, Sanmenxia City in the west, and Jiaozuo City in the north.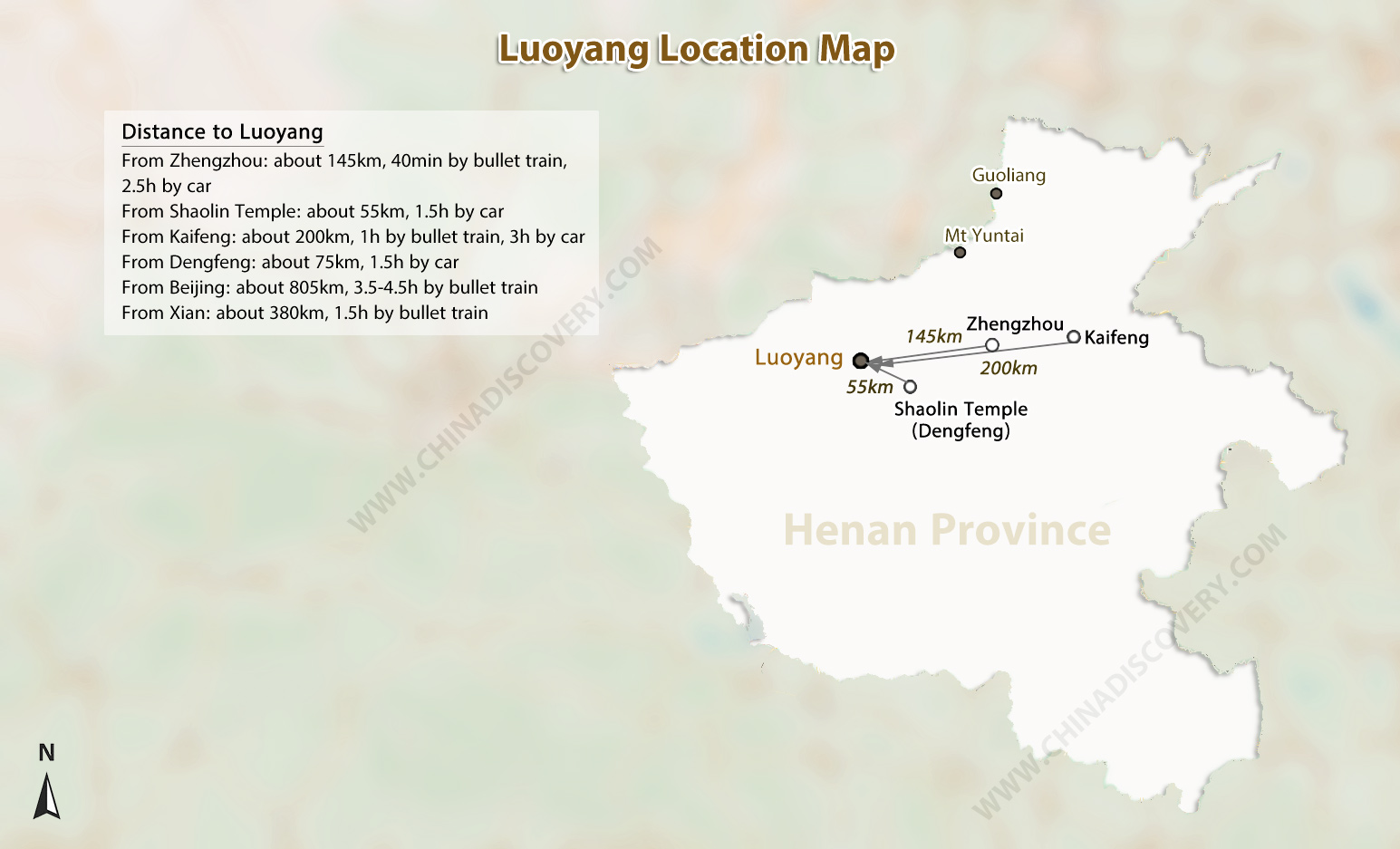 Luoyang Location Map
Click to Jump to:
How to Plan Your Travel in Luoyang
Get Inspired by Real Travel Stories of Our Customers