Kunming Map: Location, Attractions & Transportation on Map
To help you get a better understanding of Kunming, we've collected some useful Kunming maps for you. These maps include Kunming China Map, Kunming Yunnan Map, Kunming City Map, Kunming maps of transportation to other destinations in Yunnan, like Dali, Lijiang, Shangri-La, Xishuangnanna, etc., Kunming Tourist Maps of famous attractions, and so on. So check the updated maps to know about the location, transportation, highlights and other key information of travel in Kunming.
As all of them are downloadable and printable, just feel free to use it when planning your Yunnan Kunming tours.
Kunming Location Map - Kunming China Map, Kunming Yunnan Map
The below Kunming maps will tell the detailed location of Kunming in Yunnan, China, distance and transferring ways to popular destinations in Yunnan and more information of transportation in this city. Check them as below.
Kunming Attractions Maps - Tourist Attractions in Kunming
To help you get to and discover the highlights in Kunming, here we offer the tourist maps and the sketch maps of major attractions in and around Kunming such as Stone Forest, Dongchuan Red Land, West Hill, Dian Lake, etc. You could click to enlarge the maps to get detailed and clearer information. Want more details? Please check Things to Do in Kunming to get inspired!
Kunming Transportation Maps - How to Get to & around Kunming
As the transportation hub of the whole Yunnan Province, Kunming can be conveniently reached by flight, high speed train, coach and bus. In Kunming downtown area, there are taxis, bus and 3 metro lines to help you travel around. Due to the rapid development of rail lines, you can now also ride a bullet train from Kunming to other popular tourist destinations in Yunnan, like Dali, Lijiang, Wenshan....
The Kunming Subway Map, Kunming to Shangri-La Map, Kunming to Dali Map, Kunming to Yuanyang Map, Kunming to Stone Forest Map, Kunming to Dongchuan Red Land Map and Kunming High Speed Railway Map below will give a glimpse of Kunming Transportation. You can also check How to Get to and around Kunming to get more transportation info.
How to Plan Tour Travel in Kunming
Tourists prefer to spend 1~2 days in Kunming. Most of them will have a one-day tour to explore the attractions in Kunming downtown, like Green Lake, Yuantong Temple, West Hill and Dragon Gate Park, etc. Some also take another one day to visit Kunming Stone Forest to enjoy the massive otherworldly landscape of karst formations over 270 million years old.
>> 3 Days Kunming Spring City Tour
Photographers and nature lovers will also spend one day more to discover the Dongchuan Red Land, where they will get amazing natural and colorful terraces.
>> 4 Days Kunming & Dongchuan Red Land Tour
And if you want to savor more essences of this glamorous city, we recommend 1~3 more days to enjoying playing golf in this Spring City.
>> 5 Days Kunming Golf Tour with Spring City Highlights
Few tourists heading to Kunming for the attractions in Kunming only! The reasons attracting them to Yunnan are the world-renowned Dali, Lijiang, Shangri-La. Therefore, after landing in Kunming and having a short tour there, they will extend their journey to these popular destinations. Such a Classic Yunnan Tour is really hot and needs only 8 days around.
>> 8 Days Classic Yunnan Tour (Kunming / Dali / Lijiang / Shangri-La)
If you want to add more surprises into your Yunnan tour, you are highly recommended to spend another 3 days around to Yuanyang Rice Terraces and Jianshui Ancient Town.
>> 11 Days Amazing Yunnan Tour (Kunming / Yuanyang / Jianshui / Kunming / Lijiang / Shangri-La)
Know more about How to Plan a Kunming Tour
Kunming Stone Forest
Dongchuan Red Land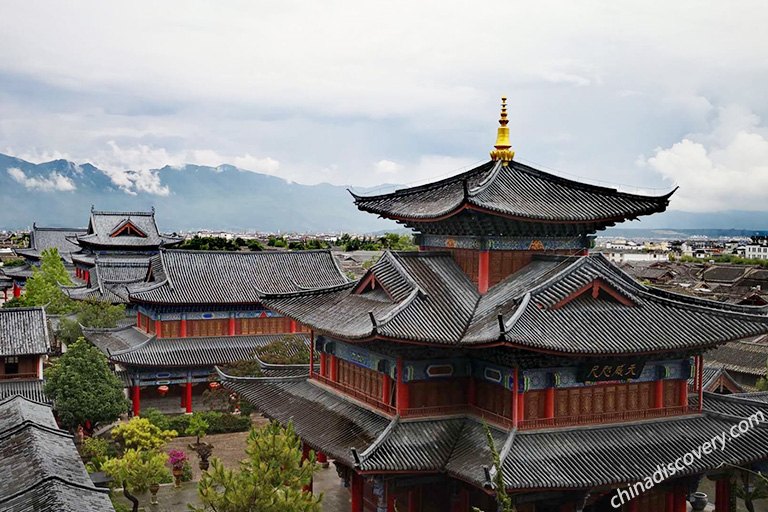 Lijiang Old Town
Travel Kunming with China Discovery
Have plan to visit Kunming and Yunnan, but feel trouble about the transportation, hotel, tickets, best visiting time and other trip plan? Travel with us China Discovery and let our experienced travel consultants help you! We will take care of everything for you and then you can focus on the great scenery, culture, story and history of Yunnan! Our local driver and guide will accompany you all the way and tell you every insider tips and stories.
The tour can be tailor-made according to your group size, interests, physical condition, time, plan, budget and every special need. Please feel free to contact us if you need any help!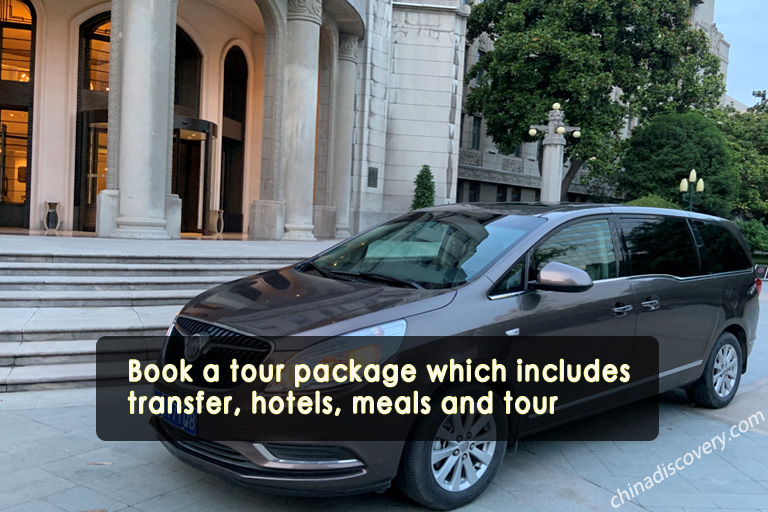 Travel Kunming with China Discovery
Keep Reading on Kunming
Useful Yunnan Travel Articles
Recommended Kunming Tours
Top 3 Kunming tours chosen by most customers to explore Kunming in the best way. Check the detailed itinerary,or tailor your own trip now with us.
6 Days Best of Yunnan Tour (Lijiang, Shangri-La, Kunming)

Lijiang / Shangri-La / Kunming
8 Days Classic Yunnan Tour

Kunming / Dali / Lijiang / Shangri-La
11 Days Amazing Yunnan Tour

Kunming / Stone Forest / Yuanyang / Jianshui / Kunming / Dali / Lijiang / Shangri-La