How to Get from Kashgar to Tashkurgan 2024
Tashkurgan (Tǎshíkù'ěrgān), sometimes called Taxkorgan, Tashkorgan and Tashkurghan, is a border county in the southwest of Kashgar Prefecture, southwestern Xinjiang. The word means "Stone Fortress" or "Stone City" in the Turkic language. The county was a stop on the ancient Silk Road, and now it is a popular destination not far away from Kashgar, most known for the breathtaking Pamirs natural scenery, beautiful Tajik people and their distinctive folk customs.
If you're planning to travel from Kashgar to Tashkurgan, here is the most useful guide giving the detailed travel distance, available transport, highlighting scenery en route, permit required and more other trip planning advice.
How far is Tashkurgan from Kashgar?
Where is Tashkurgan?
Tashkurgan is short for Tashkurgan Tajik Autonomous County, under the jurisdiction of Kashgar Prefecture. It borders Tajikistan, Afghanistan and Pakistan to the north, west and south, and adjacent to Kashgar Prefecture's Yecheng in the east and Shache in the northwest.
Where is Kashgar?
Kashgar is a county-level city in Kashgar Prefecture, Southern Xinjiang. The city lies in the north region of Kashgar Prefecture and serves as the tourist center and transportation hub in Southern Xinjiang.
Kashgar to Tashkurgan Distance: Tashkurgan is about 290 km southeast of Kashgar City. There are two ways to get from Kashgar to Tashkurgan - by bus and by private drive (chartered car).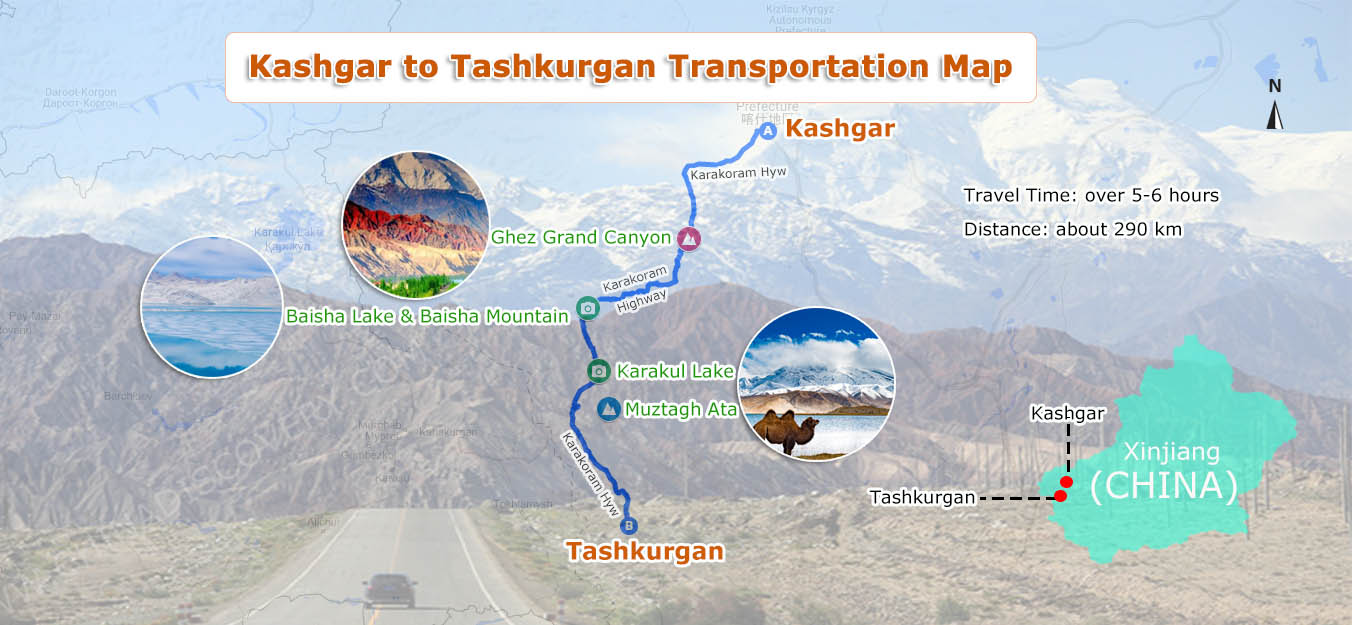 Kashgar to Tashkurgan Transportation Map (click to enlarge)
Kashgar to Tashkurgan by Private Driving - the Best Way
Advantages: Fast, convenient, flexible, permit assistance
Drive Time: about 5 hours (without stops and sightseeing)
For most travelers, hiring a car (chartered car) is the most efficient, convenient and popular way of making a day trip or 2 days tour to Tashkurgan from Kashgar. It's much more flexible and cost-effective than taking a local taxi.
If you travel with us, you can take advantage of our private transfer service as well as a knowledgeable tour guide and experienced driver. Depending on your itinerary and time, we can pick you up from the airport, train station, your hotel or any place you appointed in Kashgar. Later, the tour guide and driver will escort you to Tashkurgan by a private, clean, comfortable, licensed, non-smoking car, and will stop at attractions on the way to let you enjoy the natural spectacles. So, you can spend more time taking photos, walking around and viewing the sights. Our guide will introduce them to you to give you a better understanding of the Pamirs Plateau. When your body and mind relax, your hands will be hassle free too.
Tips: A PSB Permit is required for travelers to visit Tashkurgan, because it's located in the border area of China. When you travel with us, we will help you get the permit in Kashgar before departure and ensure you go through the security check smoothly. With our help, the application is very simple and easy and you will obtain it quickly. The permit is free of charge.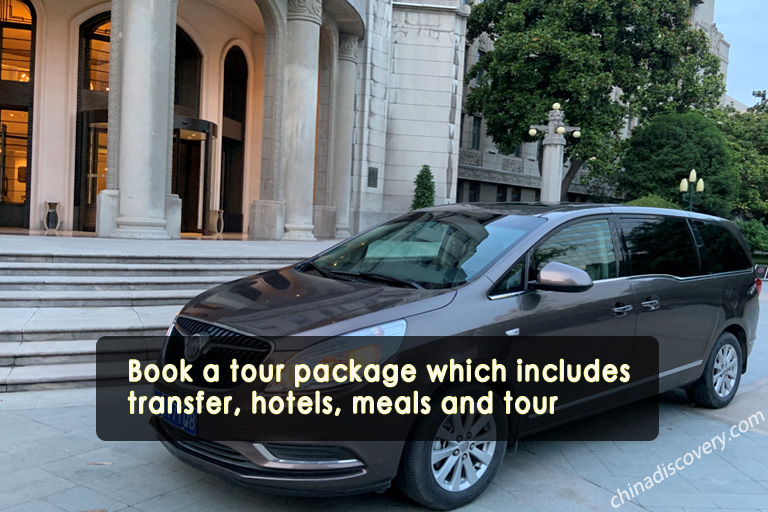 China Discovery's Private Transfer Service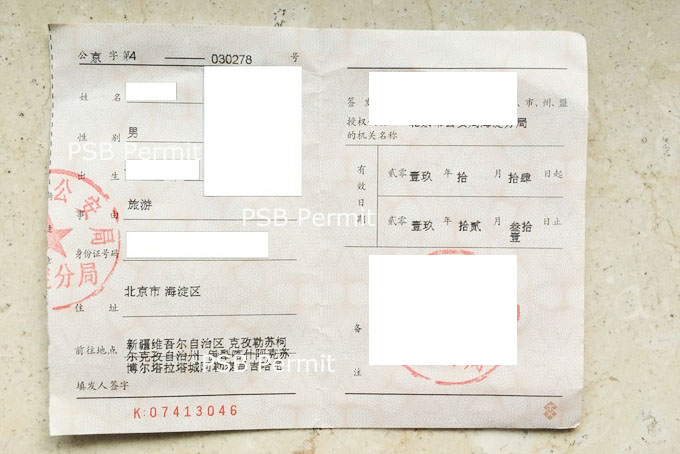 A PSB Permit is required for visiting Tashkurgan
Kashgar to Tashkurgan by Bus
Bus Time: more than 6 hours
Every day, there are two direct tourist buses running from Kashgar to Tashkurgan. Both buses are scheduled with fixed departure time, departure place and drive route. One bus starts from Kashgar Old Town (Kashgar Ancient City 喀什古城) at 11:00 every morning. Another one leaves from Kashgar International Self Driving Camp (喀什国际自驾车与房车营地) at 12:00. The two buses will make a 20-minute stop in Baishahu (White Sands Dunes Lake), Karakul Lake and Muztagh Ata each.
Tips: The tourist bus returning back to Kashgar departs from Pamirs Plateau at 13:00 each day and makes a short sightseeing stop en route as the coming way.
Travel Advice: The direct tourist bus is a good choice for some travelers. But the limited number of buses and fixed departure times are inconvenient for most tourists.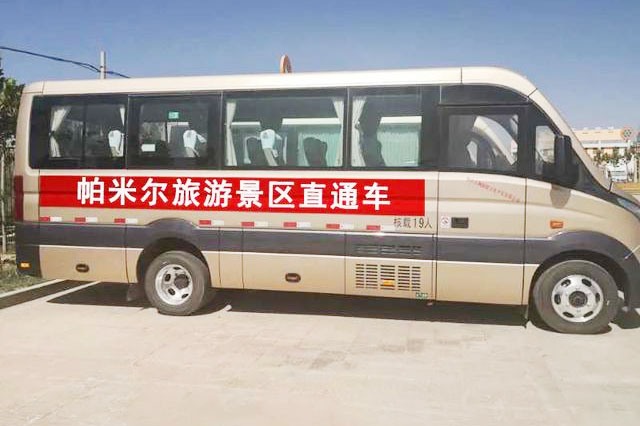 Kashgar to Tashkurgan Bus
Beautiful Scenery along the Kashgar Tashkurgan Drive
After departing from Kashgar, you will drive southward all the way on the China National Highway G314, also known as the China-Pakistan Friendship Highway or Karakoram Highway, which starts from Urumqi to Tashkurgan's Khunjerab Pass. Don't worry about the half-a-day driving journey. You won't feel long and bored because you will make stops en route to visit different attractions, and the incredible Pamirs Platau scenery along the highway will make it worth your while.
Highlight 1: Ghez Grand Canyon with Magic Red Mountains
Firstly, drive from Kashgar, pass Shufu County (疏附县), stop at the Ghez Border Checkpoint office after driving 125 km, and show your valid passport and PSB permit to be checked. And then, continue driving on the craggy mountain road of Kunlun Mountain along the Ghez River and go through the Ghez Grand Canyon - a must pass to Pamirs Plateau. You will see leaden desolate mountains and steep cliffs by sides at first. The colors come from the exposed copper mine. Later, you will see magnificent Aoyitake Red Mountain beside the highway and snow-topped Kongur Mountain (elevation: 7,719 m) in the distance. The colorful hill may remind you of the "Rainbow Mountains" in Zhangye Danxia Geopark.
Highlight 2: Baisha Lake & Baisha Mountain - Desert Wonders on the Pamirs Plateau
Driving about 150 km from Kashgar, you will stop at Baisha Lake (or called Bulunkou Reservoir, elevation: about 3,315 m). It is an aquamarine plateau lake peacefully lying in the arms of Baisha Mountain (White Sand Dune Mountain) and Kongur Mountain. You will feel surprised to witness such beautiful sights on the harsh plateau. The clean green lake water, stretched silver soft sand dunes, floating white clouds and blue sky will make you believe in natural powers and forget time.
Highlight 3: Karakul Lake & Muztagh Ata - Transcendent Beauty
Karakul Lake is an alpine glacier moraine lake situated under the foot of Muztagh Ata (Mount Tagharma, elevation: 7,546m) - the Father of the Ice Mountains. It is about 190 km, 4 hours' drive from Kashgar. The China-Pakistan Friendship Highway (Highway G314) rightly passes through them, so travelers enjoy a great chance of witnessing the two sensational spots. On fine days, the serene sapphire Karakul Lake looks like a mirror reflecting the white topped grandiose Muztagh Ata together with ethereal clouds and dark blue sky. There are dotted Tajik yurts, houses, cows and sheep grazing leisurely on the grassland by the lake. You can ride a horse or a camel and buy some food from the tourist center. The awe-inspiring snowy Muztagh Ata mountain will come into sight during your following driving journey. Just immerse yourself in the visual feast!!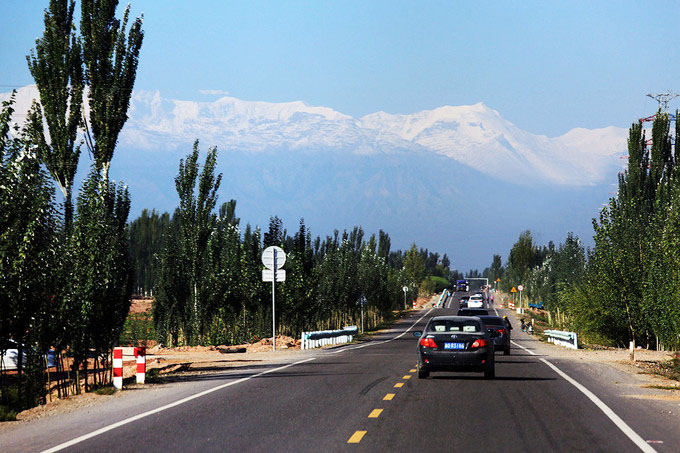 Spectacular Scenery along the G314 Highway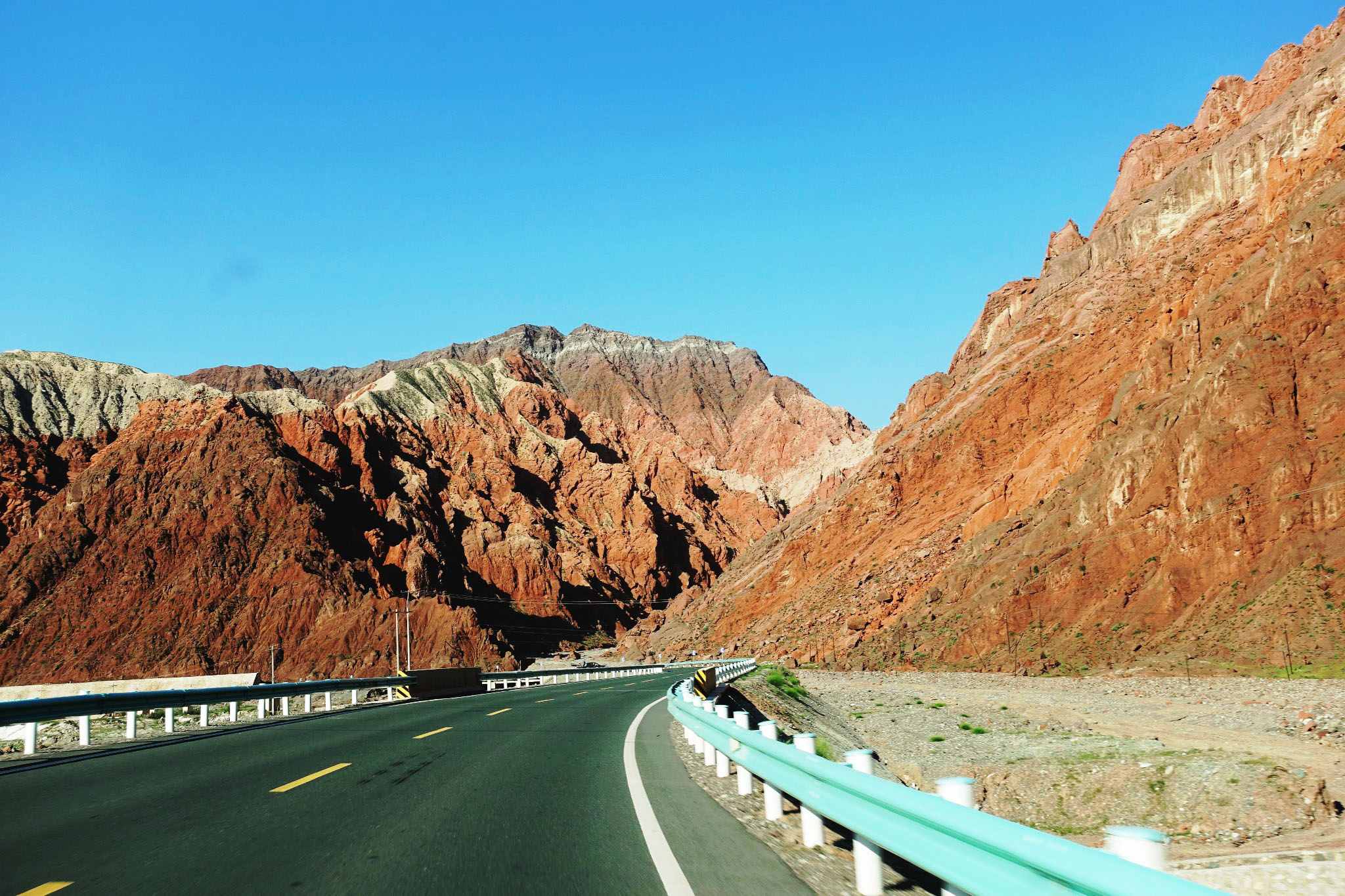 Red Mountains in Ghez Grand Canyon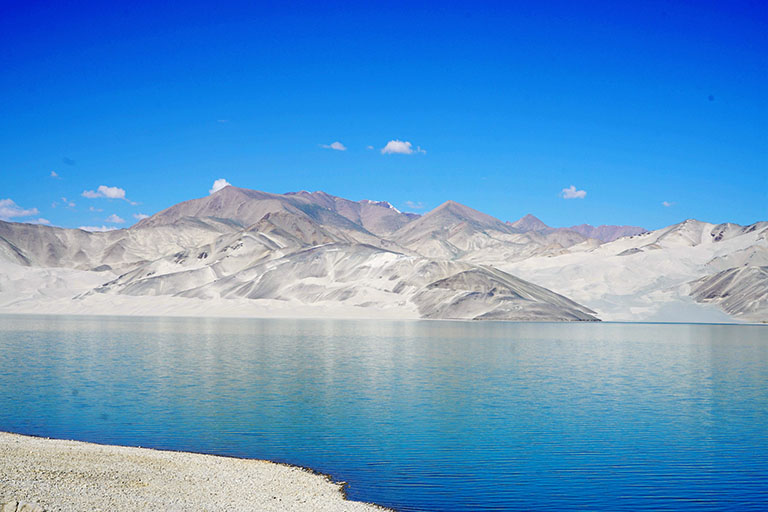 Fancy Baisha Lake & Baisha Mountain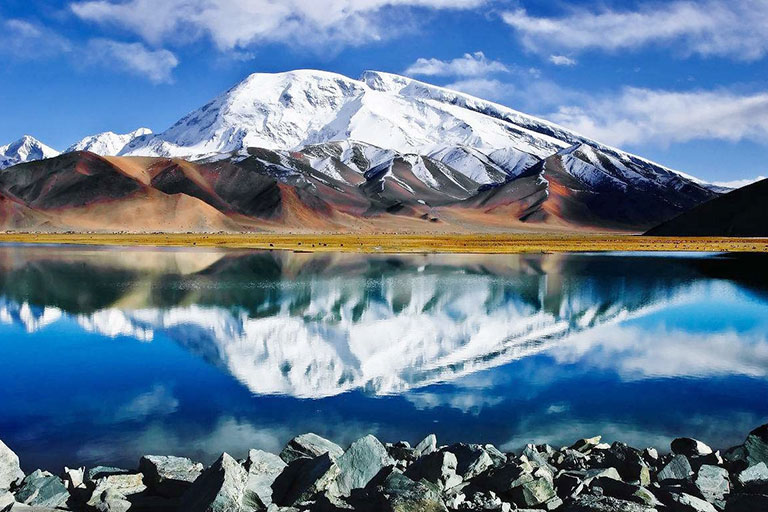 Stunning Karakul Lake & Muztagh Ata
How to Plan Your Kashgar Tashkurgan Tour
Tourists usually spend 4 full days on a Kashgar Tashkurgan tour. First, take 2 days to explore the landmarks in Kashgar, including the Kashgar Old Town, Id Kah Mosque, Abakh Hoja Tomb, Ancient Tea House and Kashgar Bazaar (Sunday Livestock Market). Next, use one day to travel from Kashgar to Tashkurgan. The driving journey takes half a day, but you will stop on the way to visit Baisha Lake & Baisha Mountain, Karakul Lake and Muztagh Ata. Tashkurgan's best highlights - Tashkurgan Fort (Stoen City) and Alaer Golden Grassland can be covered in a day trip. After that, you will drive back to Kashgar for your next destination or home.
Most Popular Kashgar Tashukurgan Tour Packages:
☛ 5 Days Legendary Pamirs Tour from Kashgar to Tashkurgan
☛ 8 Days Urumqi Turpan Kashgar Xinjiang Tour
>> More Popular Tashkurgan Tours
Xinjiang is vast and beautiful. Northern Xinjiang is most known for its natural beauty while Southern Xinjiang is characterized as rich cultural and historical treasures. Depending on your time and personal interests, you can extend trip to more destinations, such as Urumqi, Turpan, fairyland Kanas Lake and Hemu Village in Altay, incredibly beautiful Sayram Lake, Wu'erhe Ghost City in Karamay, Ili (Kalajun Grassland, Narati Grassland, Guozigou...) in Northern Xinjiang, and travel further to the Southern Xinjiang's Taklamakan Desert, Bosten Lake, Tomor Peak, Kuqa, Hotan, etc. You can pick up some highlighting places for a week's travel or have an in-depth discovery for up to one month.
☛ 9 Days Kanas Lake Fairyland Tour from Urumqi
☛ 9 Days Taklamakan Desert Ancient Silk Road Tour
Northwest and Southwest China are two mysterious regions travelers love to visit. Following the ancient Silk Road from Xian to Xinjiang is also a popular travel route. It's highly suggested that you visit Xinjiang with Dunhuang, Zhangye, Jiayuguan along the ancient Silk Road, or with the holy land of Tibet (Lhasa, Shigatse, Mount Everest, Mount Kailash, Nyingchi...). The natural scenery and distinctive culture will impress you deeply. China Discovery provides not only all-inclusive Xinjiang tours, Silk Road tours, but also can help you customize a wonderful trip on your own.
☛ 10 Days Classic Silk Road Tour from Xian
☛ 11 Days Wild In-depth Silk Road Adventure Tour
☛ 15 Days Classic Ancient China Silk Road Tour with Bullet Train Experience
Kashgar to Tashkurgan Bus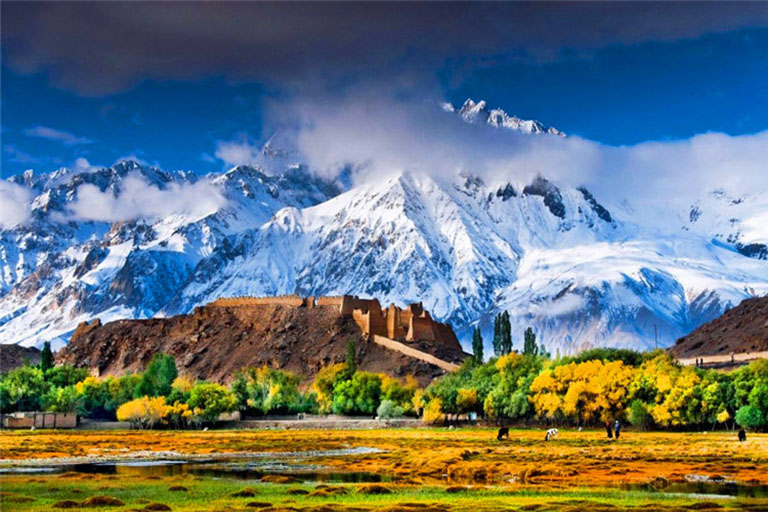 Stone City in Tashkurgan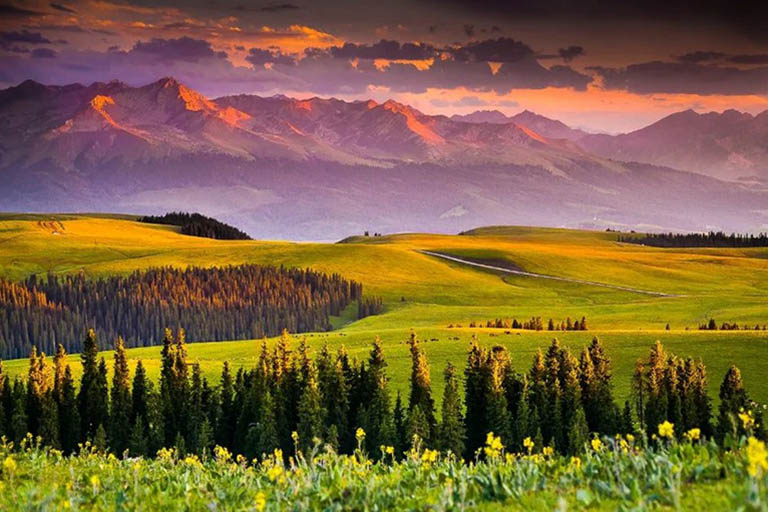 Beautiful Kalajun Grassland in Ili
Keep Reading About Kashgar
Keep Reading About Xinjiang Tours & Travel Guide
Recommended Kashgar Tashkurgan Tours
Top 3 Kashgar Tashkurgan tours chosen by most customers to explore Kashgar Tashkurgan in the best way. Check the detailed itinerary, or tailor your own trip now with us.
5 Days Legendary Pamirs Tour from Kashgar to Tashkurgan

Kashgar - Karakul Lake - Tashkurgan - Kashgar
8 Days Classic Xinjiang Tour including Urumqi Turpan Kashgar Tashkurgan

Urumqi - Turpan - Kashgar - Tashkurgan
6 Days Urumqi to Kashgar Dream Tour - Best Xinjiang Tour for the First-timers

Urumqi / Kashgar / Karakul Lake / Tashikurgan / Kashgar
Start planning your tailor-made holiday to China by contacting one of our specialists. Once inquired, you'll get a response within 0.5~23.5 hours.
Customize a Trip
Have a question? Get answers from our travel experts or guests
Your Question:

Your Name:

Your Email: