How to Get to Wuxi & Get around Wuxi 2023
Wuxi is a famous city built on industry. As a tourist destination, it is not as popular as some other cities (like Shanghai, Hangzhou, Suzhou, Nanjing…) in the Yangtze River Delta. However, the relaxing and friendly local atmosphere always makes you feel home. The timeless lakes, interesting caves and featured mountains also what travelers yearn for. In order to help you make a easier trip to and in Wuxi, here we have provided you with more specific information about Wuxi transportation including how to get to Wuxi from other cities like Shanghai, Beijing, Hangzhou, Nanjing and Suzhou, as well as how to get around Wuxi.
Where is Wuxi
Located in southern Jiangsu Province of East China, Wuxi borders Taizhou in the north, Huzhou in the south, Suzhou in the east and Changzhou in the west. It is about 200 km to the provincial capital city Nanjing, and about 130 km to Shanghai. It can be reached easily by high speed train or flight.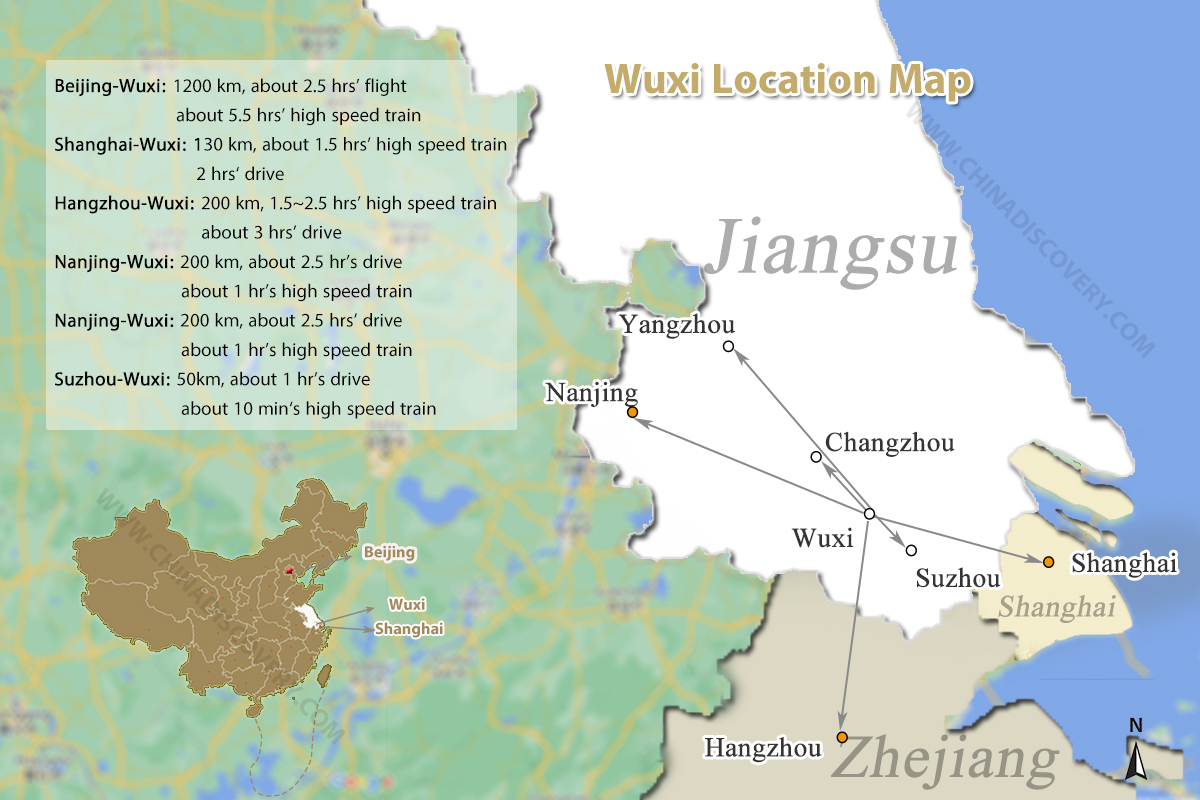 Click to Enlarge Wuxi Location Map
Click to Jump to:
Get to Wuxi by Flight
High Speed Trains to Wuxi
Get from Beijing to Wuxi
Travel with China Discovery
How to Plan Your Travel in Wuxi