Why Visit Xilamuren Grassland, Baotou, Inner Mongolia?
Xilamuren, which means "Yellow River" in Mongolia, is also known as Zhaohe because of an old Lama Temple called Puhui Temple situated along the Xilamuren riverside. It is the closest grassland near Hohhot, which takes only 1 hour by car. Besides, it is one of the most popular grasslands for travelers from home and abroad, because it has the best facilities like the traditional Mongolian yurts.
Paying a visit to Xilamuren Grassland, travelers will gain numerous memorable experiences - enjoy traditional welcome ceremony, taste kumiss and local Mongolian food, watch Three Games of Men "Horse Racing", "Wrestling" and "Archery" and even try to do horsing riding to herdsmen's home or Aobao, seize the moment to watch sunset and sunrise and accommodate in the traditional Mongolian yurts…
Great Xilamuren Grassland Attractions
Vast Grassland & Traditional Yurts
Xilamuren boasts vast natural grasslands. Every summer and autumn, green grass and a blanket of multi-colored wildflowers are everywhere there, making it one of the best places to get close to nature. Pearl white yurts are dotted throughout the jade-hued grasslands. The endless field also abounds in horses, sheep, castles and goats! What a dreaming view!
Puhui Temple (普会寺)
On the bank of Xilamuren River (Zhao River), there is a Lama Temple called "Puhui Temple". First built in the year of 1769 in Qing Dynasty, Puhui Temple was the summer palace of Xilituzhao Buddha. The building complex is similar with Tashihunpo Monastery in Tibet, the home of Panchen. Paying a visit to Puhui Temple, travelers can see plaque inscribed in four different language – Manchu, Mongolian, Han and Tibetan; visit main halls like Daxiong Hall and Hall of Four Heavenly Kings; view elegant craft of the grand buildings, etc.
Aobao (敖包)
Aobao is the Mongolian stone piles or heaps for worship. Local people always sacrifice the best corn, meet, fruit and alcohol to Aobao and pray for good weather, good harvest and good fortune. The sacrificial activity can be on a small-scale or a grand ceremony. Among all the Aobaos in Xilamuren Grassland, Hongge'er Aobao is the largest one. Every year, local Mongolian come to this Aoao for praying and worshiping. At the end of the Aobao Festival, the traditional Naadam Festival begins.
Xilamuren Grassland
Puhui Temple at Xilamuren Grassland
Awesome Activities at Xilamuren Grassland
Xilamuren Saihan Jiya Tourist Spot is the place to experience Mongolian culture and traditions. Travelers could enjoy a range of cultural pursuits and interesting activities.
Enjoy the Traditional Welcome Ceremony
When you first get off Xilamuren Grassland, you'll experience traditional welcome ceremony - the hospitable Mongolians who are colorfully dressed would wait for you at the entrance gate by presenting you Haha and a silver cup of wine.
Savor Local Favorites
Taste some local favorites such as mutton, kumiss and other traditional cuisines at lunch or dinner.
Try Horse Riding
Ride horse freely on the vast grassland and if you like, visit herdsmen's home and have a look at the local Mongolians real living conditions and experience their authentic life.
Watch "Three Skills of Local Men"
You won't miss the chance to watch the traditional Mongolian activities like archery, horse racing and Mongolian-style-wrestling performances.
Admire Sunset
When the sun goes down, catch the precious moment to enjoy the sunset and sunglow disappear from the horizon of Xilamuren grassland. You'll get different feeling to see the sun falling down from the vast grassland.
Have Fun at Bonfire party
At night, stay in traditional Mongolian yurts which is comfortable enough to accommodate. Join in the Bonfire party to sing and dance with enthusiastic Mongolians.
Appresiate Sunrise
Try to get up early and get out your yurts to watch the beautiful sunrise over Grassland and see everything turning bright on the vast land.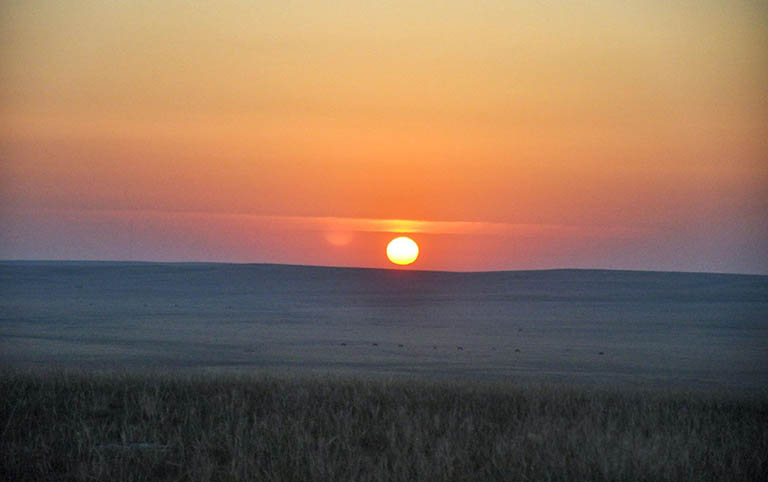 Stunning Xilamuren Grassland Sunset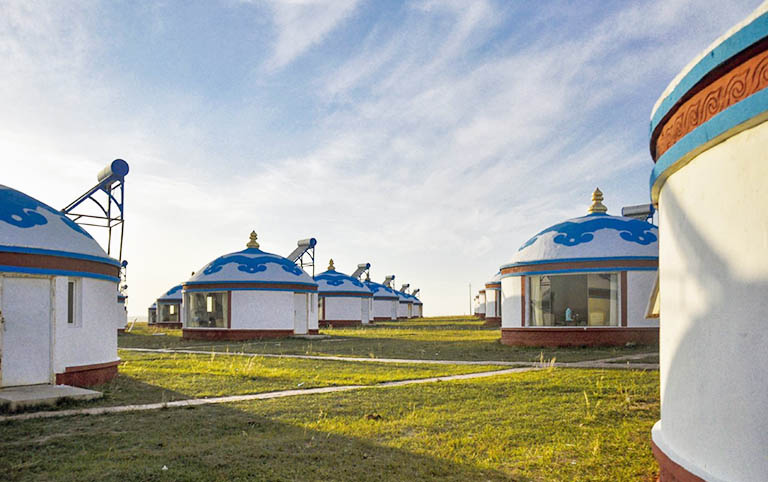 Traditional Yurts at Xilamuren Grassland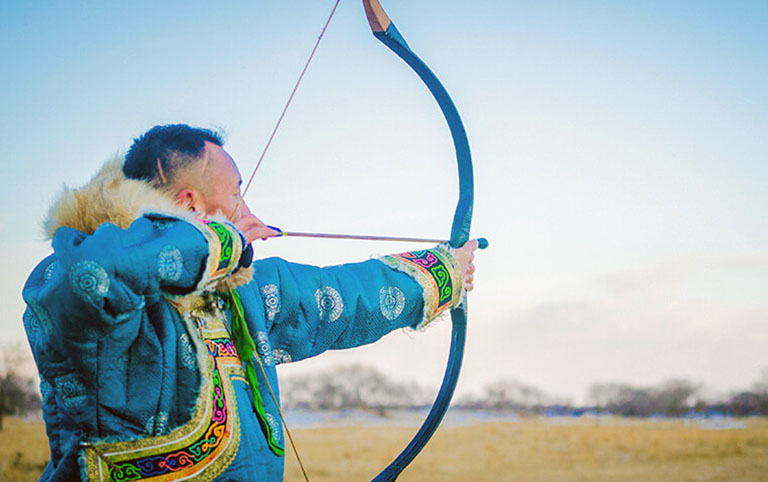 Archery (One of the Three Skills of Men)
Naadam Festival
Naadam Festival means games and entertainment in Mongolian. In 2010, the Naadam was inscribed on the Representative List of the Intangible Cultural Heritage of Humanity of UNESCO.
This traditional festival is held in July and August of every year. During the festival, the whole grassland is throbbing with excitement and full of activities. Enjoy Three Skills of Men - archery, horse racing and wrestling. You can even take part in some of the competitions if interested; perhaps a big surprise is waiting for you! The fair finishes with a bonfire party during the night when the local Mongolian sing and dance.
Best Naadam Festival Tour:
☛ 4 Days Inner Mongolia Naadam Festival Tour (Hulunbuir)
Xilamuren Grassland Naadam Festival
Best Time to Visit Xilamuren Grassland
The best time to visit Xilamuren Grassland is from June to September when the grassland is green or yellow, weather is comfortable with an average temperature of 18℃-21℃ and Naadam Festival is held annually. Spring is full of vitality. Tender shoots are the themes of this season. Summer is for the green scenery with beautiful flowers and the grand Naadam Festival. The verdant green changes to golden yellow carpet in autumn. Winter is cold, and the grassland is asleep. However, it is the most budget season.
Top Popular Inner Mongolia Grassland Tours:
☛ 5 Days Classic Inner Mongolia Tour (Huitengxile Grassland)
☛ 6 Days Inner Mongolia Bests Discovery Tour (Huitengxile Grassland)
☛ 5 Days Best Hulunbuir Tour with Grassland Exploration (Hulunbuir Grassland)
Xilamuren Grassland Horse Racing
Xilamuren Grassland Location & Transportation
Xilamuren Grassland is located in Xilamuren Town, Damao Banner, Baotou City. It is about 93 kilometers & 1.5~2 hours from Hohhot and 192 kilometers & 3 hours from Baotou City by car.
How to Get to/off Xilamuren Grassland
Best Choice: It is recommended to use our private car service to visit Xilamuren Grassland, and then you will get rid of the hustle of public transportation and troublesome navigation. Our local tour guide and driver will escort you from Hohhot downtown or anywhere else to Xilamuren Grassland in speed and convenience. You just need to focus on sightseeing.
If you are independent travelers, you can take long distance buses from Hohhot Bus Station to Xilamuren Grassland. If you go from Baotou, you can take bus from Baotou Long Distance Bus Station to Bailing Temple first and then take bus to Xilamuren Grassland. It takes 2.5~3 hours from Baotou to Xilamuren Grassland.
Xilamuren Grassland
Useful Xilamuren Grassland Travel Tips
1. Local Snacks & Food
The recommended specialties include Kumiss, Mongolian Roast Lamb, Cooked Mutton, Mongolia Milk Tea, Finger Mutton, Butter, Sour Milk, Shaomai, Buckwheat Flour etc.
2. What to Pack
Xilamuren Grassland is at an altitude of 1700 meters with strong ultraviolet and changeable weather. Travelers should pack sunhat, sunglasses, sun cream and light jacket and umbrella, etc.
3. Safety First
Riding a horse freely could be relaxing and memorable experience. But, you should follow some rules and ensure your own safety. 1. Wear casual cloth and comfortable shoes; 2. When get on/off the horse, don't touch their crupper; 3. Don't follow other horses closely and stay in a safe distance; 4. The grassland is vast and follow the route to do horse riding; 5. When the horse is out of control, please catch and tense the rein and yell "Yu, Yu, Yu…".
How to Plan a Hohhot Tour
Best Time to Visit Hohhot: May ~ October, especially in June, July, August and September…
How to Get There: Flights from Beijing (1.5h), Shanghai (2.5h), Harbin (4.5h), Guangzhou (3.5h), etc. and bullet train from Beijing (2.5~3h), Datong (2.5h), etc.
Usually, visitors spend 2~3 days to visit Hohhot, including one day to explore the highlights in the city, like Dazhao Temple and Inner Mongolia Museum, and 1~2 days to have fun at the nearby grasslands, like Huitengxile Grassland or Xilamuren Grassland.
☛ 3 Days Best Hohhot Grassland Tour with Huitengxile Landscape
☛ 2 Days Huitengxile Grassland Tour from Beijing by Bullet Train
If you have 1~2 days more day, you are highly suggested to add Kubuqi Desert into your trip. Kubuqi Desert is one of the best deserts in China. You can enjoy colorful activities there, like riding camels, hiking, playing sands, etc.
☛ 5 Days Classic Inner Mongolia Tour (Hohhot / Huitengxile Grassland / Kubuqi Desert / Ordos)
Feel not enough? You can spend one day more to Ordos to explore the legend of the great Mongolian conqueror Genghis Khan, 1~2 days more to Xilingol to discover the UNESCO World Cultural Heritage Site - Site of Xanadu, 3~5 days more to Hulunbuir to meet the most beautiful grassland in China and visit fabulous wetlands , forests and Russian Nationality Villages. Have your preferences about Hohhot and Inner Mongolia? Please feel free to tell us your likes and let our experienced travel consultant customize a tour for you!
☛ 6 Days Inner Mongolia Bests Discovery Tour (Hohhot / Ulanqab / Huitengxile Grassland / Baotou / Kubuqi Desert / Ordos)
☛ 5 Days Best Hulunbuir Tour with Grassland Exploration (Hulunbuir)
☛ 6 Days Inner Mongolia Best Desert & Grassland Tour (Hohhot / Baotou / Kubuqi Desert / Hulunbuir)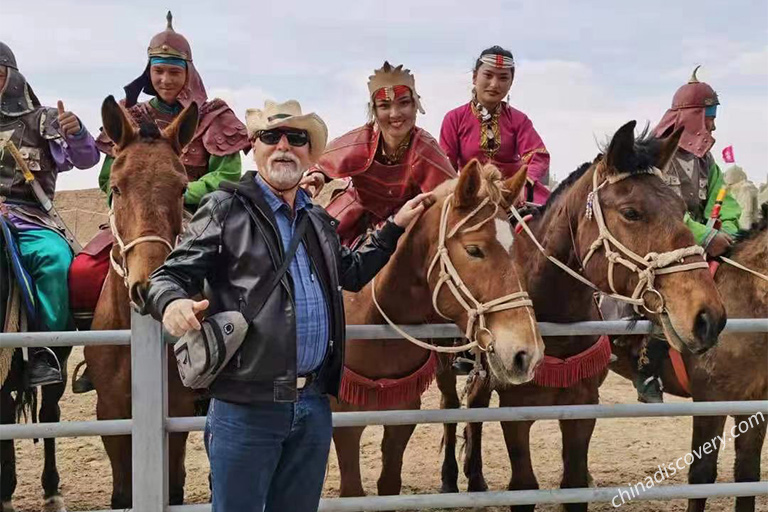 Horse Riding at Inner Mongolia Grassland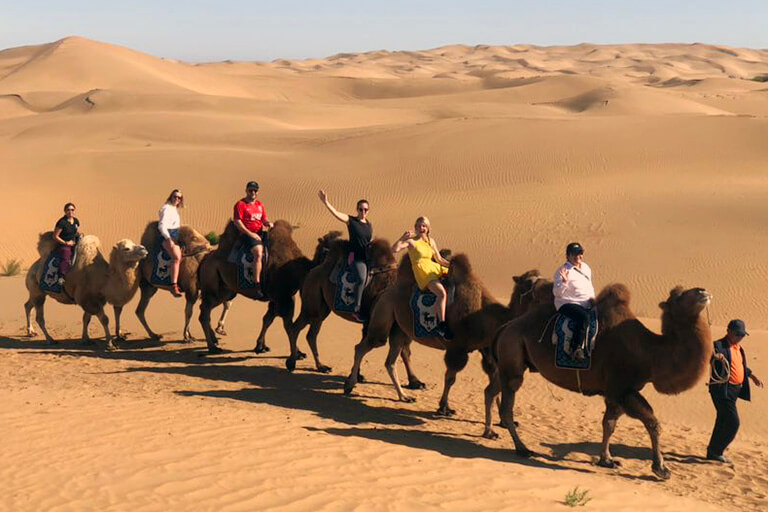 Camels Riding at Kubuqi Desert
Travel Hohhot with China Discovery
Hohhot and Inner Mongolia differ a lot with the classic China you know. And it is not an easy job to arrange the daily flight, train and car travel at this relatively vast land. Therefore, travel with a professional travel agency is usually the best way to visit there. We China Discovery know Hohhot and Inner Mongolia a lot and we are experienced in organizing tours to this region. If you need any help, please feel free to contact us! Private cars, one-to-one guide and travel consultant… Everything is only for you and your group or family! The tour is customized by your interest, budget, plan and every special need!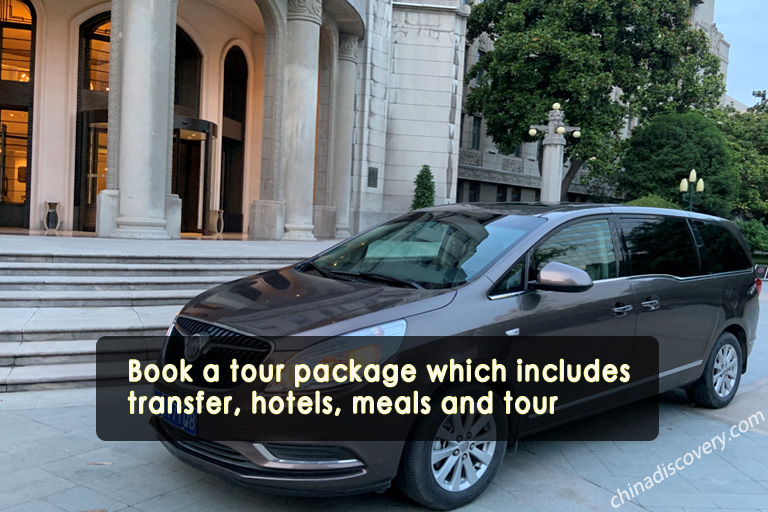 Local Private Transfer Service
Hohhot Travel Guide
More about Inner Mongolia Travel Guide
Recommended Hohhot Tours
Top 3 Hohhot tours chosen by most customers to explore Hohhot in the best way. Check the detailed itinerary, or tailor your own trip now with us.
6 Days Inner Mongolia Bests Discovery Tour

Hohhot / Ulanqab / Huitengxile Grassland / Hohhot / Baotou / Yemingsha of Kubuqi Desert / Ordos
5 Days Best Hulunbuir Tour with Grassland Exploration

Hulunbuir / Erguna / Manzhouli / Hulunbuir
6 Days Inner Mongolia Best Desert & Grassland Tour (Hohhot to Hulunbuir)

Hohhot / Baotou / Kubuqi Desert / Hulunbuir / Shiwei / Hulunbuir
Start planning your tailor-made holiday to China by contacting one of our specialists. Once inquired, you'll get a response within 0.5~23.5 hours.
Customize a Trip
Have a question? Get answers from our travel experts or guests
Your Question:

Your Name:

Your Email: