Ejin Banner Maps, Ejina Populus Eupohratica Forest Maps
Ejin Banner, also referred to as Ejina, Ejina Qi and Ejina Banner is a beautiful place famous for its vast land of Populus Euphratica which is a magic kind of tree that survive in the desert with little water. When every autumn comes, the trees present their most appealing appearance with golden leaves. Many people come for the amazing sightseeing and photography. In order to help you better figure out the location, transfer and travel routes of Ejina Populus Euphratica Forest and surrounding attractions in Ejina, China Discovery collects the following maps for your reference. If you have any other question or want a worry-free tour package, don't hesitate to contact us to enjoy the most memorable Ejina experience.
Where is Ejin Banner - Ejina Location Map
Ejina is located in the westernmost part of Alxa League, Inner Mongolia. It borders Jiuquan Gansu (380 km away) to the south and westand Mongolia to the north. Its east part is Alxa Right Banner, another banner of Alxa League. Dalaihob Town, the official seat of Ejin Banner, is also the tourist camp. The distance between Dalaihob and Hohhot - the provincial capital is 1,100 km. Check its detailed location map:
Where is Ejina Populus Euphratica Forest - Ejina Populus Euphratica Location Map
Ejina Populus Euphratica Forest is located in Dalaihob Town, and only 2.5 km (about several minutes' drive) to the town center, 12 km (about 15 minutes' drive) to Ejin Banner Taolai Airport and 10 km (about 25 minutes' drive) to Ejin Banner Railway Station. Check its detailed location map:
How to Get to Ejin Banner - Ejina Transfer Map
It is not convenient to travel to Ejin from some major tourist cities like Beijing, Shanghai, Guilin, or other big cities. If you are already in Xian, you can take a direct flight to Ejin Banner. Or you have to make a transfer in Ejina's nearby cities. Most travelers visit the cities in Gansu, including Lanzhou, Zhangye, Jiayuguan, Dunhuang, etc. and then drive to Ejina. Click How to Get to Ejin Banner for more details or check the following transfer maps:
How to Travel Ejin Banner - Ejina Tourist Map
The main spot of Ejin Banner is Ejina Populus Euphratica Forest, which enjoys a fasinating autumn feature. From its First Bridge to Eighth Bridge, you can admire the awesome scenery. However, you can expect more than that. If you are interested in history, you can pay a visit to Hecheng Historic Site, the ruins of a fortified city positioned along the former Silk Road. Strange Forest with the dead Populus euphratica trees also deserves your visit. Besides, Juyan Lake is beautiful as well. Check the following tourist maps for a better understanding of Ejin Banner:
How to Plan An Ejin Banner Tour
Popular Gateway Cities to Ejin Banner: Jiayuguan, Dunhuang, and Yinchuan
Best Time to Visit Ejin Banner: May to October, especially late September to mid-October
Where to Stay in Ejin Banner: Dalaihob Town
Generally speaking, a classic Ejin Banner tour takes about 4 days, with 2.5 days in total sightseeing. Ejina Populus Euphratica Forest is the premier highlight of Ejin Banner that attracts numerous photographers and natural lovers to admire its special beauty. It is recommended spending 1-2 days enjoying the high density of beautiful tree shapes and colors. Don't miss Heicheng Ruoshui Huyang Scenic Area as well, where you will explore Heicheng Historic Site, and beautiful populus euphratica trees with refection in the water and peaceful river view. Beisides, visit Strange Forest to appreciate the oddly-shaped withered trees and a memorable sunset. On the last day, get up early and drive to Juyan Lake for the most brilliant sunrise in Ejina.
☛ 4 Days Ejina Populus Euphratica Forest Photography Tour
In addition to Populus Euphratica forests in Ejina, we strongly suggest you extend your trip to nearby destinations for more incredible wild nature views. Badain Jaran Desert with the world's tallest stationar dunes, colorful lake and mysterious echoing sand hills is a must-be-visited place. It is worth spending 2 days savoring its unique splendor.
☛ 6 Days Ejina Populus Euphratica & Badain Jaran Desert Sightseeing Tour
Besides, many travelers prefer a tour combining the golden Silk Road and Populus Euphratica together. You can spend about 5 days exploring the charm of Zhangye, Jiayuguan and Dunhuang along the Silk Road, and immersing yourself in an almost dizzying agglomeration of desert, grassland, raging river and colossal mountains in one go.
☛ 6 Days Hexi Corridor Discovery Tour(Zhangye/Jiayuguan/Dunhuang)
☛ 4 Days Jiayuguan Dunhuang Tour (Silk Road Short Break)
☛ 10 Days Classic Silk Road Tour (Xian/Dunhuang/Turpan/Kashgar)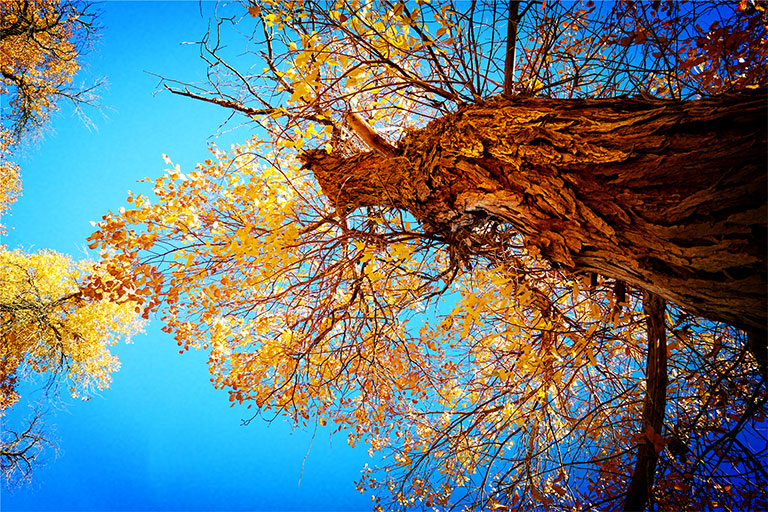 Ejina Populus Euphratica Forest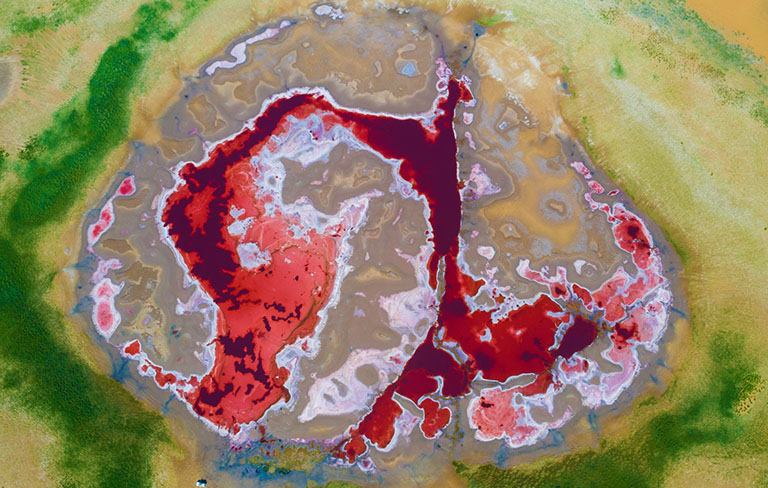 Beautiful Lake in Badain Jaran Desert
Travel with China Discovery
Traveling in the wild area of northwestern China is many travelers' dream. No matter you want to explore the mystery of the silk road or photograph the magical Populus Euphratica trees, it never be as easy as traveling in the bigger cities like Beijing and Shanghai. In order to get a worry-free experience and get ride of the hustle and bustle hustle of public transportation and troublesome navigation, traveling with China Discovery is your best choice. As your flight or train arrives, our local guide will meet you at the airport or train station. You will enjoy a high-quality private transfer service, including comfortable car, skilled driver and freedom to stop for sightseeing.
Far more than that, China Discovery is professional to provide high-quality customizable tour. Before your tour, our travel expert will communicate with you one to one and make an itinerary according your own interest, need and budget. Every detail – transfer, hotels, attractions, etc. will be arranged well for you and you just need to focus on sightseeing. Feel free to contact us to start your worry-free private tour now!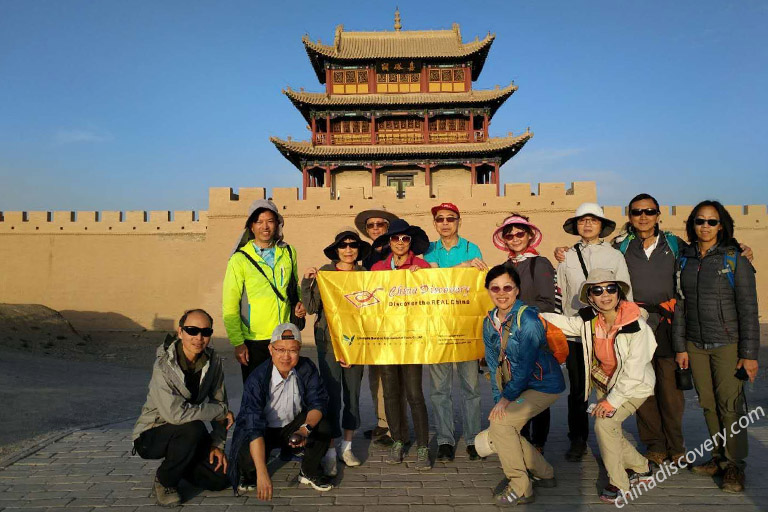 Mrs. Garlen Chan's group from Canada Enjoy A Silk Road Tour with China Discovery
Ejin Banner Tours and Travel Guide
More Inner Mongolia Travel Guide
Recommended Ejin Banner Tours
Top 3 Ejin Banner tours chosen by most customers to explore Ejin Banner in the best way. Check the detailed itinerary,or tailor your own trip now with us.
6 Days Ejina Populus Euphratica & Badain Jaran Desert Sightseeing Tour

Ejina / Badain Jaran Desert
6 Days Silk Road Tour with Populus Euphratica Forest Sightseeing

Zhangye - Jiuquan - Jiayuguan - Dunhuang