Baotou Map: Baotou China Map, Baotou Inner Mongolia Map…
Baotou, located in the central area of Inner Mongolia, is one of the central cities of Hohhot-Baotou-Ordos city cluster. No matter you want to discover all the highlights in Baotou, like Wudangzhao, Saihantala Ecological Park, Northern Weapon City, transfer easily between the tourist sites and local airport/railway stations/hotels, or continue your trip to famous grasslands (Xilamuren Grassland) and deserts (Kubuqi Desert) around Baotou city, you could find everything on the following Baotou Maps, including Baotou China Map, Baotou Inner Mongolia Map, Baotou District Map, Baotou Tourist Map, Baotou Transportation Map, etc. All the English Baotou maps below are the latest, detailed & downloadable! Please feel free to use them when planning your Baotou Inner Mongolia trip in 2023!
Baotou Location Map: Baotou China Map, Baotou Inner Mongolia Map…
Baotou, located in central Inner Mongolia, is the largest industrial city in the Autonomous Region. Baotou borders Hohhot to the east, Bayannur to the west, Mongolia to the north and Ordos to the south. By the end of 2019, Baotou had jurisdiction over 5 municipal districts, 1 county, 1 digging and 2 banners. Check the Baotou China Map, Baotou Inner Mongolia Map to know where Baotou is on maps. And check the Baotou District Map to find out its distribution.
Baotou Tourist Map
Paying a visit to Baotou, you can enjoy magnificent Xilamuren Grassland, vast Kubuqi Desert, stunning Chunkun Mountain and historic Tibetan Buddhist temples like Wudangzhao, Meidaizhao, Miaofa Temple... Check the Baotou Tourist Map below to find out more.
Check more about Baotou Things to Do | Top 7 Baotou Attractions >>
Baotou Attractions Map
Baotou Transportation Map
As an important hub connecting North and Northwest China, Baotou plays an important role in Inner Mongolia's opening up to the outside world. Visitors can get there by flights from major cities in China, high speed trains from Beijing and Hohhot, etc. Check the useful Baotou Transportation Map, Baotou High Speed Train Map and Beijing Baotou High Speed Rail Map below.
Check more about How to Get to & around Baotou >>
How to Plan a Baotou Tour
Best Time to Visit Baotou: May ~ October, especially in June, July, August and September…
How to Get There: Flights from Beijing (1.5hrs), Shanghai (3hrs), Xian (2.5hrs), Chengdu (2.5hrs), etc. and bullet train from Beijing (3.5-4hrs), Datong (3.5-4hrs), etc.
People usually take 2-3 days to explore diverse natural and cultural landscapes in Baotou. 1 day to visit famous Buddhist temples (Wudangzhao Monastery, Meidaozhao Monastery) and highlights in Baotou downtown; 1 day to visit Xilamuren Grassland (located between Hohhot and Baotou and closer to Hohhot city) and enjoy grassland activities and performances; 1 day to spend a relaxing desert vacation at Resonant Sand Bay and have fun with featured desert activities like camel riding and sand sliding, etc.; If you're interested in desert hiking, you are recommended to spend more days extending to the more authentic Yemingsha Scenic Area. It usually takes 3 days to hike across the desert from east (Engebei) to west (Resonant Sand Bay).
☛ 2 Days Best Kubuqi Desert Tour to Yemingsha
More than 80% of tourists would start their Inner Mongolia trip from Hohhot and visit Hohhot, Baotou and Ordos together. A classic central Inner Mongolia trip takes about 5 days, which includes visiting famous Buddhist temples and historical sites, having fun in grasslands and trekking through deserts.
☛ 5 Days Classic Inner Mongolia Tour
☛ 4 Days Huitengxile Grassland & Kubuqi Desert Tour from Hohhot
☛ 4 Days Inner Mongolia Grassland & Genghis Khan Culture Tour
For those who have more time, may continue their trip to Hulunbuir (4~5 days), Badain Jaran (3~5 days), Xilingol (4-5 days) and Chifeng (4~5 days), etc. If you visit Inner Mongolia in autumn, don't miss the Populus Euphratica Forest in Ejina and the enchanting Arxan National Forest Park in Xingan League. Please feel free to tell us your likes and let our experienced travel consultant customize a tour for you!
☛ 5 Days Best Hulunbuir Tour with Grassland Exploration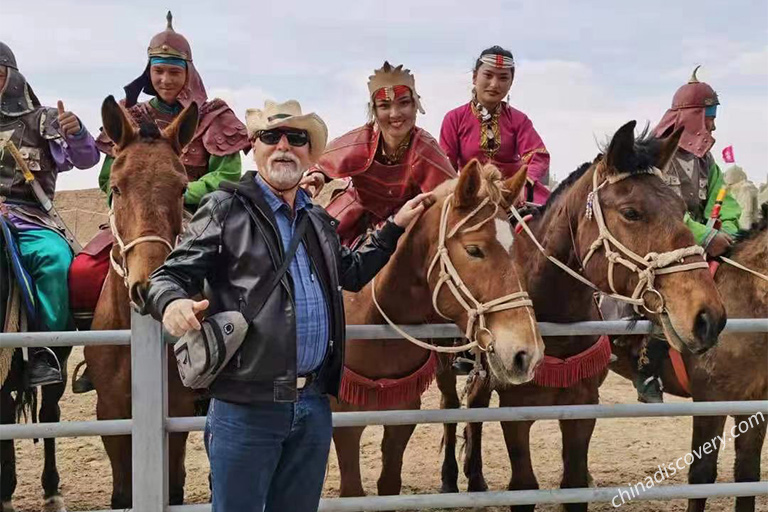 Horse Riding on Xilamuren Grassland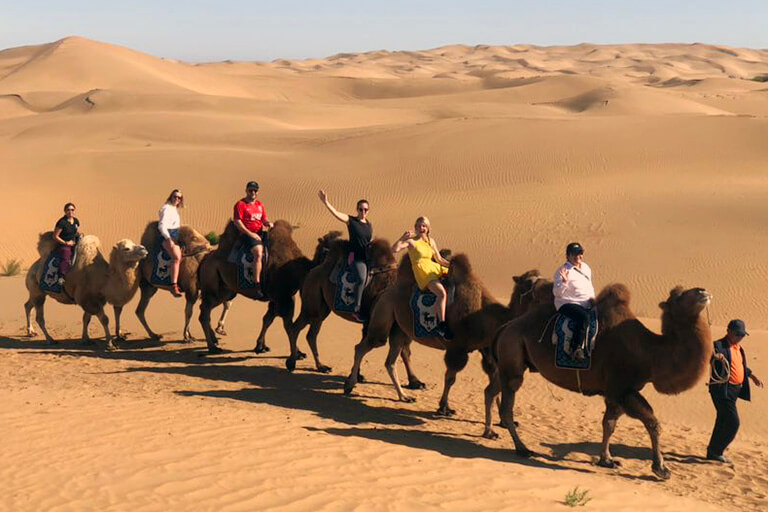 Camels Riding at Kubuqi Desert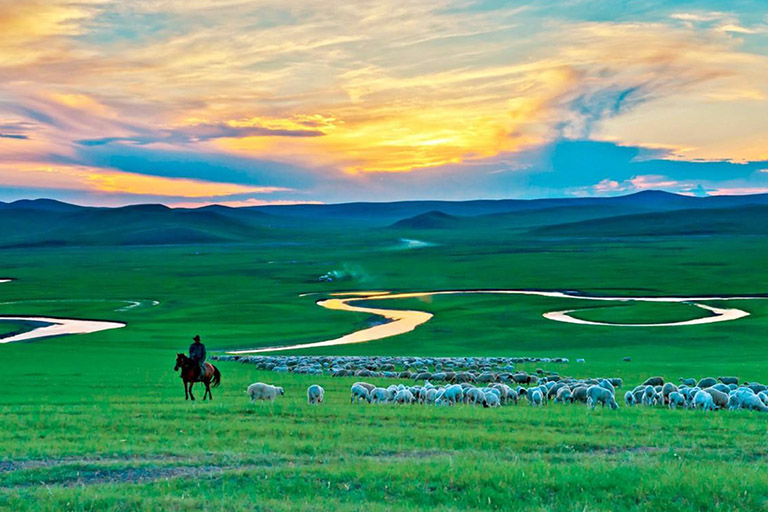 Hulunbuir Grassland
Travel Baotou with China Discovery
Baotou and Inner Mongolia differ a lot with the classic mainland China you know. And it is not an easy job to arrange the daily flight, train and car travel at this relatively vast land. Therefore, travel with a professional travel agency is usually the best way to visit there. We China Discovery know Baotou and Inner Mongolia a lot and we are experienced in organizing tours to this region. If you need any help, please feel free to contact us! Private cars, one-to-one guide and travel consultant… Everything is only for you and your group or family! The tour is customized by your interest, budget, plan and every special need!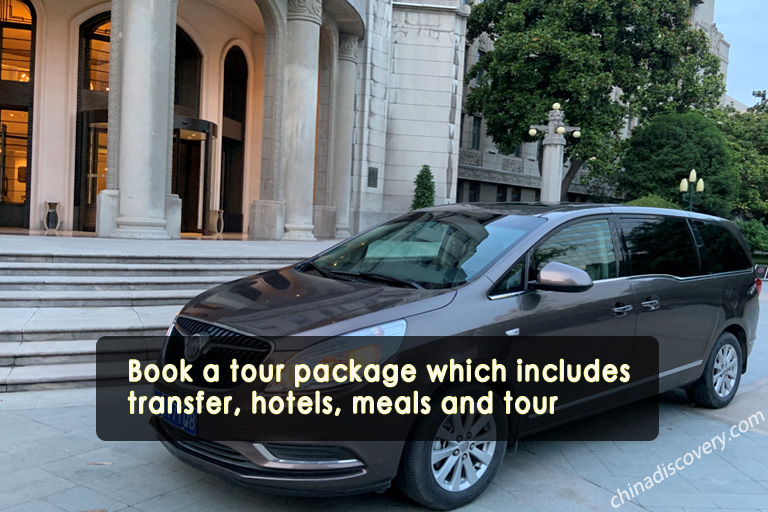 Local Private Transfer Service
Baotou Travel Guide
More about Inner Mongolia Travel Guide
Recommended Baotou Tours
Top 3 Baotou tours chosen by most customers to explore Baotou in the best way. Check the detailed itinerary,or tailor your own trip now with us.
5 Days Classic Inner Mongolia Tour

Hohhot / Huitengxile Grassland / Yemingsha of Kubuqi Desert / Hohhot
4 Days Huitengxile Grassland & Kubuqi Desert Tour from Hohhot

Hohhot / Huitengxile Grassland / Yemingsha of Kubuqi Desert / Ordos
2 Days Best Kubuqi Desert Tour to Yemingsha

Hohhot / Yemingsha of Kubuqi Desert / Ordos