Baotou (包头), located in the southern part of Inner Mongolia, is the largest industrial city in the autonomous region as well as one of the central cities. Baotou is a homophonic sound of the Mongolian word "Baoketu", which means the place with deer, so Baotou is also being referred to as "Lucheng" - the Deer City.
The beautiful "Lucheng" Baotou borders Mongolia in the north, the Yellow River in the south, the Tumechuan Plain and Hetao Plain with thousands of miles of fertile fields in the east and west, and the Yinshan Mountains traversed the middle. Since ancient times, it has been the key hub of communication between the nomadic culture of the northern grassland and the farming culture of the Central Plains. The unique geographical location and the exchange and development of various cultures have left numerous tourist treasures for Baotou.
This land gives birth to both fresh and natural grassland scenery and desolate and vast desert scenery. The rolling mountains create natural scenery dominated by strange peaks and rocks and alpine meadows. The place where the Yellow River flows through, leaving behind lively wetlands. Baotou used to be the place where nomadic people in the north lived and multiplied. The thousands of years of interaction with the dynasties along the Yellow River basin promoted the integration of different ethnic groups. The ancient temples and monasteries are the crystallization of the interwoven Tibetan, Mongolian and Yellow River cultures. You can also see the ruins of Qin Great Wall and Zhao Great Wall, which are thousands of years old and still well preserved overall.
Why Visit Baotou, Inner Mongolia?
Gorgeous and Time-honored Religious Architectural Complex - Baotou has the largest monastery in Inner Mongolia, Wudangzhao Lamasery, which is built along the mountain. Wudangzhao is large in scale, magnificent and resplendent, and it is a typical Tibetan architectural complex. It is known as "the little Potala Palace in Inner Mongolia", and was called "East Tibet" for a short while. There is also Meidaizhao built in the Ming Dynasty, which has become a historical witness of the harmonious integration of the Mongolian and Han people. Other famous religious landscapes include Kundulunzhao, Meiligengzhao, Pukuai Temple and Lv Zu Temple, etc.
Trace the idyllic "Chilechuan" in the Book of Songs - Xilamuren Grassland is one of the most famous grasslands in Inner Mongolia. Although the grass here is not as fertile as Hulunbuir nowadays. But a thousand years ago, it was the true location of the famous poem in the Book of Songs - "Between the vast sky and the boundless earth, hordes of herds appear as grass bends to wind." Perhaps you can avoid the crowded tourist scenic spots, take a private car and drive deep into the hinterland of the grassland, you can still see the shadows of flourishing grassland thousands of years ago.
Carry your Packsack and Look for Traces of the Ancient Great Wall - The famous Warring States Zhao Great Wall Site, built 300 years ago BC, which is known as the earth-built Great Wall in existence in China by historians; China's largest world historical and cultural heritage - the Qin Great Wall of the Qin Dynasty is about 120 kilometers long in Baotou, including a section of about 2 kilometers long, which is China's best preserved and most primitive stone Great Wall. Other historical sites in Baotou include Jiuyuan County, the famous terminus of the Qin straight road, the ruins of Machi Ancient City, and the Great Wall of the Han Dynasty built by General Wei Qing to defend the Huns.
The World Rare Earth Treasury - Baotou is rich in mineral resources of various types, large reserves and easy mining. Among which, Baotou's rare earth mines are especially worth mentioning. Baotou's Bayan Obo Iron Ore Deposit has the world's largest rare earth deposits, accounting for more than 90 percent of China's total reserves and five-sixths of the world's total. Therefore, Baotou is also called the "City of Rare Earth", making it an important basic industrial base in China and the global center of light rare earth industry.
The Largest Urban Grassland in Asia - 5.Baotou has the unique and rare "urban grassland" among cities in China and even in Asia. Without going out of the city, you can feel the concentrated grassland scenery and enjoy grassland culture.
Top Attractions in Baotou, Inner Mongolia
The superior geographical conditions and long history of Baotou give birth to rich natural and cultural landscapes. Besides the top highlight - Xilamuren Grassland, the magnificent and time-honoured Wudangzhao and Meidaizhao are also worth visiting. If you want to have a relaxing short break and walk around Baotou downtown by yourself, Saikhantala Grassland Resort, Northern Weapon City and Miaofa Temple, etc. are good places to explore. Away from the crowds of people, there are also many niche but stunning attractions such as Jiufeng Mountain, Chunkun Mountain, Meiligeng Scenic Area, Qin Great Wall Ruins, Bayan Obo Diggings... Check all the TOP Attractions & Things to Do in Baotou >>
Baotou Weather & Best Time to Visit
Baotou Transportation: How to Get to/around Baotou
Baotou Accommodation & Where to Stay in & around Baotou
Useful Baotou Maps
As one of the major cities in central Inner Mongolia, Baotou boosts rich and diverse tourism resources from natural and city landscapes to historical and cultural sites. To help you have a better and clearer understanding of the location, distribution, highlights and transfer information of Baotou, we here collect the useful Baotou China Map, Baotou Provincial Map, Baotou Attractions Map, etc. all maps are in English and downloadable for your travel! Check all the latest Baotou Maps 2023!
Other Destinations in Inner Mongolia
If you want to keep travelling before/after Baotou, there are some awesome destinations in Inner Mongolia for your exploration. You can pay a visit to the capital of Inner Mongolia - Hohhot, the most beautiful grassland in Hulunbuir, the Kubuqi Desert and Mausoleum of Genghis Khan in Ordos, and majestic Badain Jaran Desert, etc. Check more about Top Cities and Destinations in Inner Mongolia >>
Other Popular Destinations in China
China is vast and diverse. You can choose your favorite destination among more than 70 tourist destinations and regions. The following are 4 popular destinations you may be interested in. Check all destinations in China.
Chinese Name: 包头
Chinese Pinyin: bāo tóu
English IPA: /'bau'təu/
Population: 2.71 million
Language: Mandarin, Mongolian & Northeastern Mandarin
Tel Code: 0472
Zip Code: 150200
Time Zone: (UTC+8)
Plan Your Baotou Tour
People usually take 2 days to explore diverse natural and cultural landscapes in Baotou. Half a day to visit famous Buddhist temples (Wudangzhao Monastery, Meidaozhao Monastery) in Baotou downtown; 1.5 day to visit Xilamuren Grassland (located between Hohhot and Baotou and closer to Hohhot city) and enjoy grassland activities and performances.
For first-time visitors to Inner Mongolia, you are recommended to spend 4-6 days visiting Baotou together with Hohhot, Ulanqab and Ordos, enjoy all the highlights in the central area of Inner Mongolia, like Dazhao Temple and Inner Mongolia Museum in Hohhot (1 Day), Huitengxile Grasslands and Ulan Hada Volcano in Ulanqab (1~2 Days), Kubuqi Desert and famous Mausoleum of Genghis Khan in Ordos (2 Days).
Feel not enough? You can spend 4~6 days more in Hulunbuir meeting the most beautiful grassland in China and more authentic wetlands and forests and Russian flavored villages, 4~5 days more in Xilingol discovering the UNESCO World Cultural Heritage Site - Site of Xanadu, 4~5 days more in Chifeng savoring the fantastic nature colors. Do you have your own preferences about Baotou, Inner Mongolia travel? Please feel free to tell us your likes and let our experienced travel consultant customize a tour for you!
Besides, it is also a good idea to travel Baotou with other popular destinations in China, such as Beijing, Datong, Shanghai, Xian, Qinghai, Gansu, Ningxia, etc. All our tours can be customized according to your interests, group size, needs, travel time, budget, etc. If you are interested, please feel free to contact us for a personal Inner Mongolia tour 2023/2024!
Check more about How to Plan an Inner Mongolia Tour >>
Recommended Tours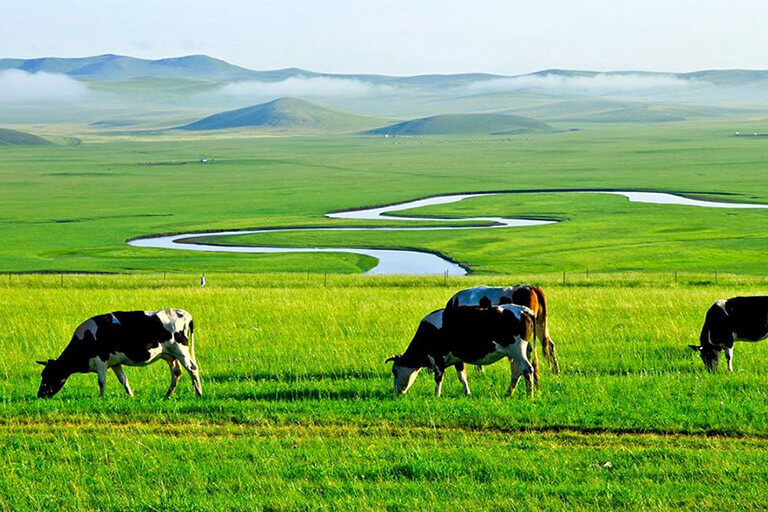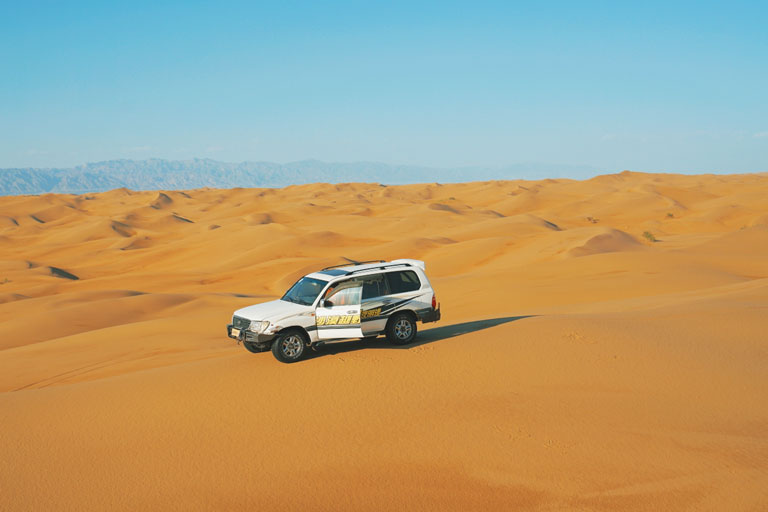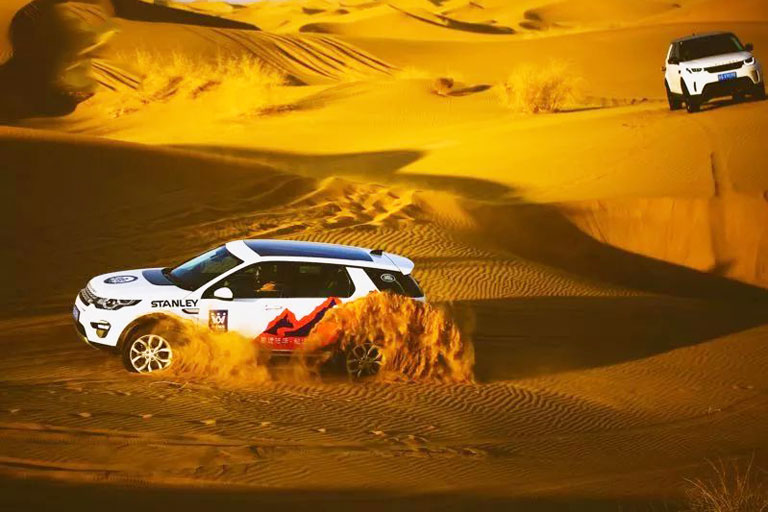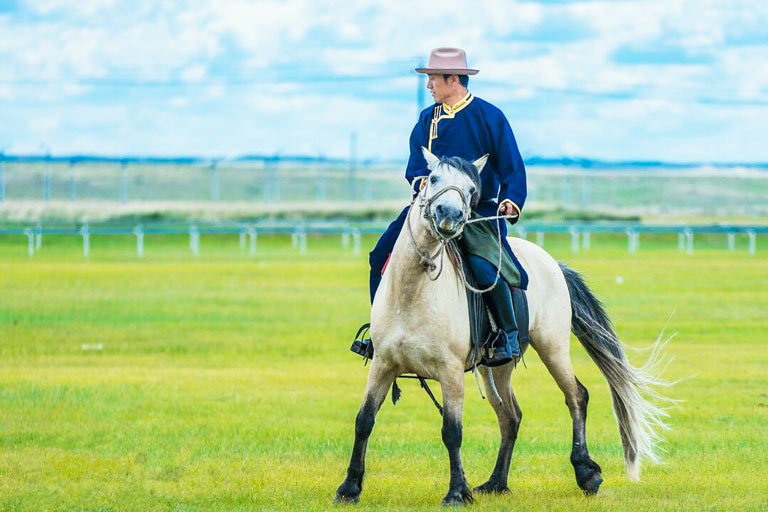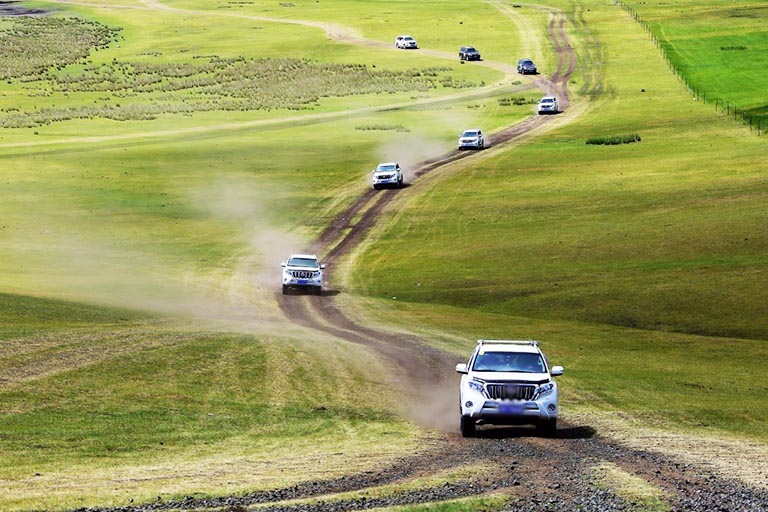 MORE