Hukou Waterfall Maps: Location, Tourist & Transportation Maps
Hukou Waterfall is the largest yellow waterfall in the world. When you see the roaring waves and running water, its magnificent momentum is beyond words. People usually schedule it in a Shanxi or Shaanxi tour because it is on the border and co-managed by the two provinces. Check Hukou Waterfall Location Map, Hukou Waterfall Tourist Map, Hukou Waterfall Transportation Maps, etc. All these maps are detailed and downloadable.
Hukou Waterfall Location Map
Hukou Waterfall is at the intersection of Shanxi and Shaanxi provinces. It is in Hukou Town, Jixian County, Linfen City, Shanxi Province in the east and Hukou Township, Yichuan County, Yan'an City, Shaanxi Province in the west.
Hukou Waterfall Tourist Map
Hukou Waterfall Geopark takes the Yellow River as the axis, crossing Shanxi and Shaanxi provinces and stretching about 1.5 km. The highlight is no doubt the Hukou Waterfall. On the way you can see some small waterfalls, murmuring streams and enjoy the broad open view of the magnificent Yellow River.
Hukou Waterfall Transportation Maps
In the Shanxi side, people usually get to Hukou Waterfall from Linfen, which is about 130 km, 2.5 hours' drive away. If you want to visit the Shaanxi part, most people will choose to chart a car to Hukou Waterfall from Xi'an directly, which is about 350 km, 4 hours' drive. Check details at How to Get to Hukou Waterfall>
How to Plan A Hukou Waterfall Tour
Generally speaking, it needs about 1 day to travel Hukou Waterfall, including transfer time and sightseeing time.
If you visit Hukou Waterfall Scenic Area Shanxi (山西), it is strongly recommended to travel it with Shanxi's other top destinations together, including Datong, Pingyao and Mount Wutai. A classic Shanxi tour takes about 7 days, with 1~2 days to visit the cultural wonders in Datong, 1 ~ 2 days to appreciate the old city and nearby attractions of Pingyao and 1~2 days to pay pilgrimage to Mount Wutai.
√ 3 Days Yellow River Hukou Waterfall Tour from Pingyao
If you visit Hukou Waterfall Scenic Area Shaanxi (陕西), it is a pity if you skip Xian – one of the top tourist destinations of China. 2 ~ 3 days are needed to explore the highlights of Xian, including Terracotta Warriors, Xian Ancient City Wall, Shaanxi History Museum, Muslim Quarter and Giant Wild Goose Pagoda.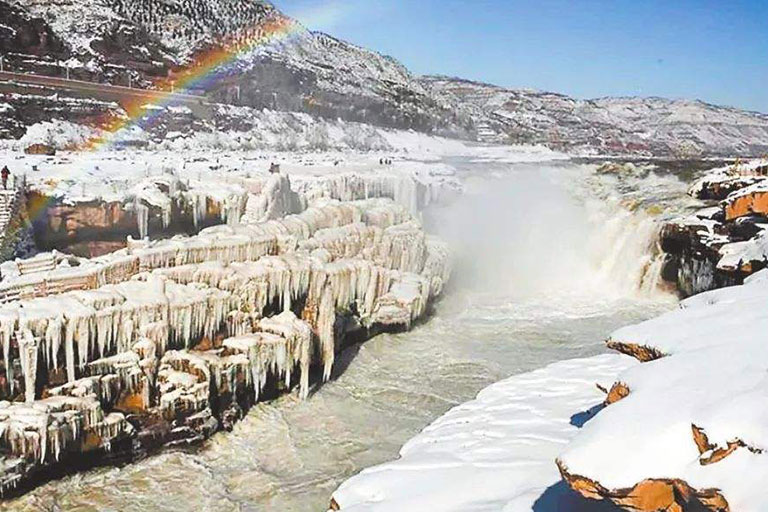 Hukou Waterfall
Travel Hukou Waterfall with China Discovery
Want to travel in and around Hukou Waterfall but don't know how to arrange your day by day itinerary? Travel with us, and all of your problems will be solved. In every city, our professional local guide and driver will escort you from your hotel, train station, airport to all attractions with comfortable private licensed car and let you catch the highlights of every site and city, so you can get really relaxed on the way and focus on what you are interested in. The tour can be tailor made according to your plan, time and interests and demands. If you are interested, please feel free to contact us and tell us your needs, and we will customize a memorable tour for you!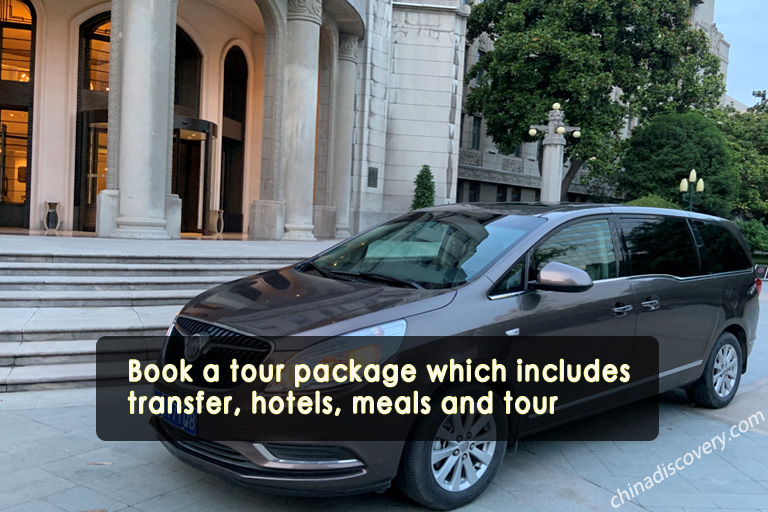 Private Transfer with China Discovery
More about Hukou Waterfall
Keep Reading about Shanxi Tours
Recommended Hukou Waterfall Tours
Top 3 Hukou Waterfall tours chosen by most customers to explore Hukou Waterfall in the best way. Check the detailed itinerary,or tailor your own trip now with us.
3 Days Best Xian City Tour Plus Hukou Waterfall

Xian / Hukou Waterfall / Xian
3 Days Yellow River Hukou Waterfall Tour from Pingyao

Pingyao - Hukou
7 Days Shanxi Diversity Tour including Hukou Waterfall

Datong / Wutaishan / Pingyiao / Hukou Waterfall