Congjiang County (从江) is located in Southeast Guizhou Province (Qiandongnan) in Southwest China, with 450 kilometers to Guiyang (the provincial capital) and 250 kilometers to Kaili City (capital of Qiandongnan Prefecture). Sitting in the core area of Guizhou ethnic minority groups, Congjiang attracts multiple global travelers to closely look at its different featured ethnic villages of Miao, Dong, Zhuang, Yao, Shui, and other minority groups, and explore their mysterious and interesting folk life pace since hundreds and thousands of years ago! Although lying in a corner of a comparatively remote mountainous region, Congjiang preserves its unique and outstanding treasures of nature and ethnic culture for anyone coming by, such as the world impressive ethnic Kam Grand Songs at Xiaohuang Dong Village, world last tribe holding guns at Basha Miao Village, national cherished drum tower structure at Zengchong Dong Village, mysterious therapy for gender balance of the whole Zhanli Dong Village, idyllic countryside like a paradise at Yintan Village, amazing large scaled Jiabang Rice Terraces, and so forth! The harmonious and beautiful Congjiang always welcomes you to discover!
Why Visit Congjiang in Guizhou China:
Wonderful Miao & Dong Ethnic Village - A trip to Congjiang to some extent means to visit the diverse ethnic villages of major Miao and Dong. Explore the once similar but actually distinct villages to admire the characteristic dwelling houses built on the mountain or along the river, appreciate local villagers dressing up in their proud ethnic costumes, experience their unique folk custom and hear the interesting stories and legends!
China Top Best Rice Terraces Landscape - Preserving Jiabang Rice Terraces as the top best rice terraced fields in China, Congjiang is another favored place for nature lovers and shutterbugs. The refreshing fairyland-like terraced spot is terrific for purifying eyes, mind and soul with the changing but always charming view from Spring to Winter. You shall not miss its clear curving lines, emerald waves of green crops, and golden layers in light and dark, which can be matched with those of rice terraced in Yuanyang and Guilin.
Diverse Festivals Celebration in Big Joy - Lots of ethnic festivals of local minority people mainly celebrated in Autumn and Winter changes Congjiang a quite joyous gala for fun and remember! You are highly recommended to experience the top famous oriental "Valentine's day" at Basha Village to see lovers swinging tens of meters high, Dong Song Festival with grand scene of thousand-member chorus, Hantian Festival at Huanggang Village praying for rain with magic manpower, etc.
Top Attractions in Congjiang, Guizhou
Congjiang as a top favored travel destination in Qiandongnan and whole Guizhou has many great places to discover, including old Miao villages, Dong villages, ancient towers, rice terrace scenery, wind and rain bridges, etc. for your wonderful exploration of its fantastic nature and ethnic culture! Check the following top attractions in Congjiang to plan your Guizhou trip! Check All Top Things to Do in Guizhou
Basha Miao Village
The pure Basha Miao village is famous around the globe for its "the Last Gun-toting Tribe in China" also attracts many visitors to admire the special haircut by a sickle. It is the must-see in a Congjiang trip!
Xiaohuang Dong Village
Xiaohuang is the hometown of Dong ethnic song that has impressed the world by its amazing folk multi-voice chorus of a thousand members with simulation of natural sounds!
Zengchong Drum Tower
This wooden tower in Zengchong Dong Village has 11 layers and stands up to 25 meters like a pagoda. With over 340 years, it is the oldest Dong drum tower in southeast Guizhou.
Zhanli Dong Village
This special riverside Dong village with harmonious life is more focused on its mysterious therapy for keeping the gender balance and the specified wedding dates only on Lunar Feb. 16th and Dec. 26th.
Jiabang Rice Terraces
It is one of the six best rice terraces in China cultivated in the traditional way with ducks and fishes into such a fabulous painting with graceful curves, clear layers and bright colors around the year!
Huanggang Dong Village
Beautiful Huanggang Village is far more primitive with a lotusp pond and is the only village to celebrate the featured Han Tian Festival on lunar June 15th to pray for rain with people's shouting to the sky.
Yintan Village
This Miao and Dong village with peaceful and poetic landscape is very quiet in most days of a year but very beautiful with the golden harvest in autumn and proud for its giant holy tree.
Tingdong Dong Village
Tingdong is famous for bullfight and keeps it in the traditional style. Market days are great to see local people dressing in bright ethnic costumes and accessories, especially the earrings.
Weather & Best Time to Visit Congjiang Guizhou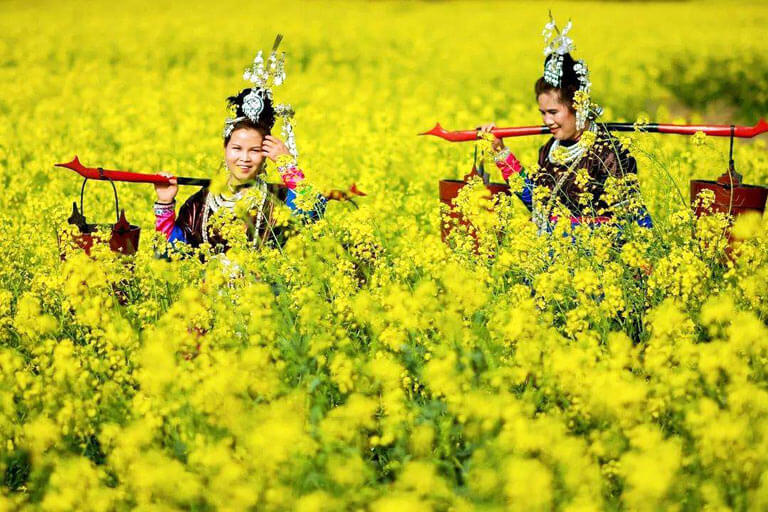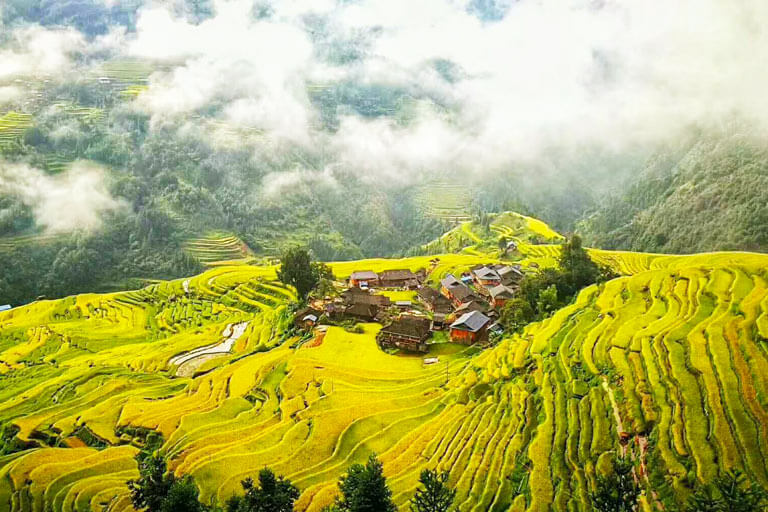 Congjiang County located in southeast Guizhou belongs to mid-subtropical humid monsoon climate zone. It has distinct four seasons, with not hot summer and not cold winter. The annual average temperature in Congjiang is around 18.5℃, with the average temperature of 27.4℃ in the hottest month of July and average temperature of 7.7℃ in the coldest month of January. Annual average precipitation reach 1185.9mm, and July to August is the rainy season with some natural disasters like debris flow, when is not recommended to visit Congjiang and whole Southeast Guizhou very much.
With the pleasant weather, Congjiang is suitable to visit most time of a year, but Spring and Autumn are the best time to Congjiang.
In Spring (March to May), temperature rising up to welcome colorful spring blossoms around the mountains, and you can taste the fresh local special fruits and admire the mirror-view at Jiabang Rice Terraces. In early Summer (June), Congjiang is cool to be a great summer resort. Also, you will enjoy the jubilant atmosphere of Swing Festival (lunar June 13th) in Basha Village, Hantian Festival (lunar June 15th) in Huanggang Village, etc. In Autumn (September to November), it it best to see the harvest scene and join in the diverse ethnic festivals of Miao and Dong groups, when is also popular to see the abundant golden layers of rice terraces. While in Winter (December to February), it is a little cold and wed for visiting Congjiang. However, the traditional Grand Song Festival (Kam Grand Choir Festival) on lunar November 28th, Tai Guan Ren Festival on lunar January 7th -8th also attract many people to have a closer experience of the festive joy!
Check more about:
Guizhou Weather & Best Time to Visit | Kaili Weather & Best Time to Visit
Transportation of Congjiang, Guizhou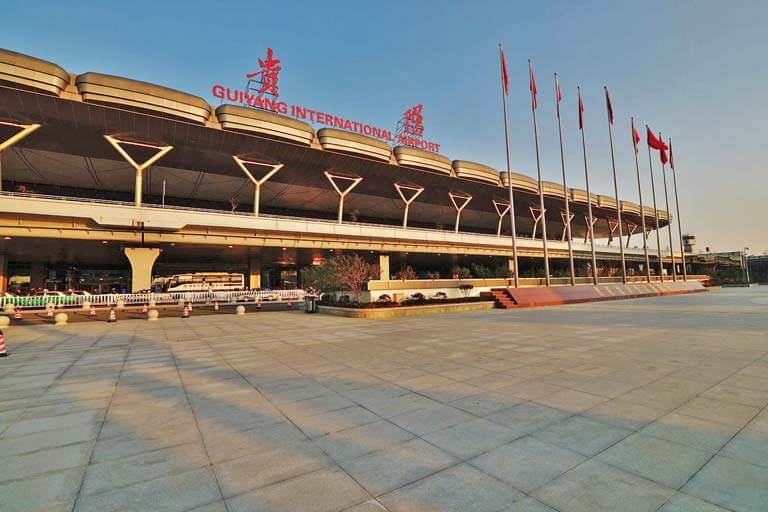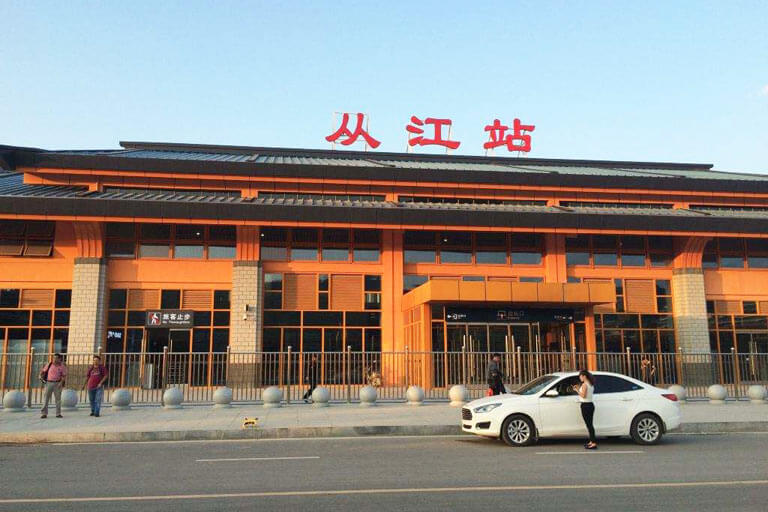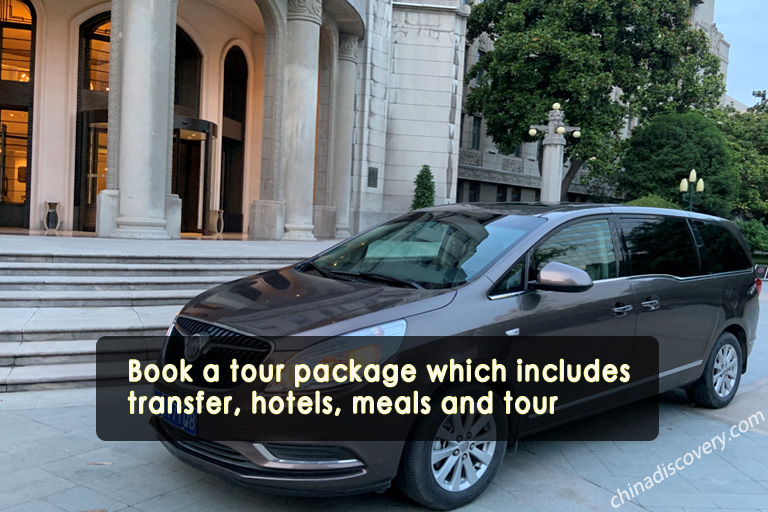 How to Get to Congjiang
Most people visiting Congjiang prefer to travel to Guiyang first!
Congjiang County has no airport. If you want to get to Congjiang by flight, you can fly first to Guiyang Longdongbao International Airport and then transfer by distance coaches or bullet trains. Guiyang Airport has many daily flights to most domestic cities including Beijing, Shanghai, Xian, Guangzhou, Chengdu, Chongqing, etc. Besides, Liping Airport is closer but there are only a few flights from Shanghai, Changsha, etc., not every day!
Bullet train is the most chosen convenient way to access to Congjiang. So far in 2020, there are bullet trains from Guiyang (1.5 hours), Guangzhou (3.5-4 hours), Chengdu (5-5.5 hours), Chongqing (3.5-4 hours), Rongjiang (20 minutes), etc. for your traveling to this little destination. However, Congjiang Railway Station is far from the downtown and needs about 40 minutes by car driving and 1 hour by direct bus from Congjiang Bus Station. Besides, there are also some distance coaches from Guiyang, Kaili, Anshun, Rongjiang, Sanjiang, etc., but those shifts may be cancelled sometimes, particularly in off seasons.
Get around Congjiang
Traveling around Congjiang to discover the big and small tourist sport, you are highly recommended to travel with us China Discovery with our great local private transfer service for the inconvenient road condition and schedule of public transportation. Our local English speaking guide and professional driver familiar with the road condition will escort you from your accommodation to the attractions by the comfortable licensed vehicle of China Discovery with speed and safety. With the introduction of highlights on the way, you will save a lot of energy and time finding the way and waiting for the vehicle, and learn more about local culture! Please contact us directly if you need any help!
| Attractions | Driving Distance & Time |
| --- | --- |
| Xiaohuang Dong Village | 24km; 50 minutes |
| Basha Miao Village | 8km; 20 minutes |
| Zengchong Dong Village (Zengchong Drum Tower) | 58km; 1 hour & 10 minutes |
| Jiabang Rice Terraces | 80km; 2 hours & 20 minutes |
| Zhanli Dong Village | 17km; 40 minutes |
Check more about:
How to Get to & Around Guizhou | How to Get to & Around Kaili
Accommodation of Congjiang, Guizhou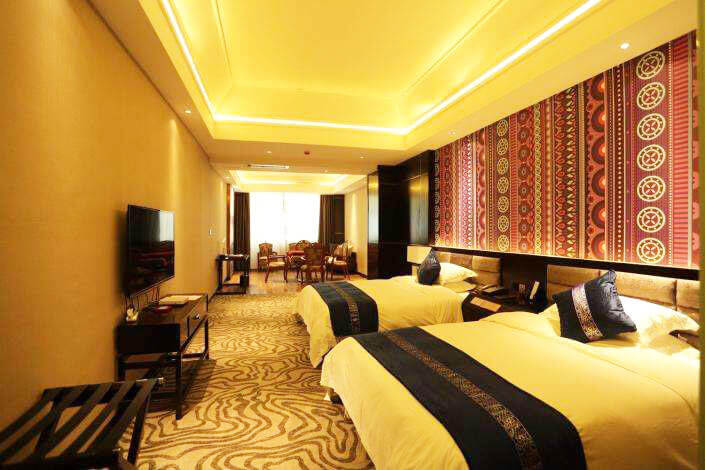 Accommodations in Congjiang County is limited. There are so no many choices as big cities like Beijing and Shanghai and the level of facilities and services can not match that high also. However, for your a few days staying their exploring the rice terraces and ethnic villages, you still can find some satisfying places to stay from comfortable hotels, budget hotels to cost-effective hostels, inns and homestays. For your staying in the county, Beishang Shopping Mall (Bei Shang Shang Mao Cheng, 北上商贸城) and the surrounding area is recommended since there are more choices of accommodation and restaurants and convenient for buying some things you need. Aoyue Hotel listed as 3-star is one of the top recommendations. Besides, staying at Jiabang Rice Terraces is also great if you are planning to get closer to the rice terraces. Jiaju Village is recommended with better viewing location and facilities. Prices may be much higher for peak season for photography!
Useful Congjiang Maps
For your better plan and enjoyment during the trip, we here collect some useful Congjiang maps including Congjiang China Map, Congjiang Guizhou Map and Congjiang Attractions Map. All the maps are downloadable for your convenient use. Click to enlarge the maps! For more maps, please check All Guizhou Maps 2023 | All Kaili (Qiandongnan) Maps 2023!
Other Hot Destinations in Guizhou Province
Besides Congjiang, there are some other hot destinations in Guizhou, like Fanjingshan, Anshun, Kaili, Rongjiang, etc. Check the travel guide of each destination and discover now!
Other Popular Destinations in China
China is vast and has a lot to discover. Besides Congjiang and the diverse Guizhou Province, you can enrich your trip to more wonderful destination to enjoy more beautiful sceneries, historical culture, etc. Following are 4 top popular destinations you may get interested in. Please check the travel guide of each destination to start. Also, you can check all our popular travel destinations in China!
Plan your Congjiang Tour
Most travelers usually spend 1-2 days in Congjiang to discover the ethnic cultural highlights at Basha Miao Village with tribe culture, Xiaohuang Dong Village to pleasant chorus, Zhanli Dong Village with idyllic life pace, Huanggang Dong Village with exquisite wooden structures and nice ethnic festivals, etc. And extend to Jiabang Rice Terraces if you want to explore some different natural splendors.
Besides, actually, Congjiang is usually arranged as a middle part of a longer Guizhou trip. If you want to explore deep of the ethnic Miao and Dong villages in Qiandongnan (Southeast Guizhou), plan 3-4 days to travel with the nearby Rongjiang, Zhaoxing, Kaili. Also, you can spend 2-3 days to admire the incredible Huangguoshu Waterfall in Anshun and Qingyan Old Town and more essences in Guiyang together to have a classic encounter of Guizhou! Moreover, you are also recommended to appreciate the unique UNESCO World Natural Heritage sightseeing at Fanjingshan in Tongren, Xiaoqikong Scenic Area in Libo, etc. to know the charming Guizhou!
If you have a longer vacation, you can travel Guizhou with some top popular destinations nearby with convenient flights and bullet trains, including Guilin, Guangzhou, Chengdu, Zhangjiajie, Chongqing, Yunnan, etc. to savor the special natural and cultural miracles in the south and southwest parts in China! We offer abundant popular Guizhou tour packages and also tour customizing service based on your interests, needs and budget! Please feel free to contact us to tailor make your own trip if you need!
Recommended Congjiang Tours
MORE