6-Day Visa-Free Entry to Guilin for ASEAN Tour Groups - Resumed from March 15, 2023
Known as one of the famous tourist destination in China and the world, Guilin has implemented 72-Hour Visa-Free Transit Policy for international transit passengers of 51 countries from July 28th 2014. Later, Guilin approved to carry another new 6-Day Visa-Free policy at Guilin Liangjiang International Airport for ASEAN (the Association of Southeast Asian Nations) group tourists since May 28th 2019. Through fast and simple steps, the new rule gives travelers greater opportunity and more flexibility to discover the idyllic Guilin further.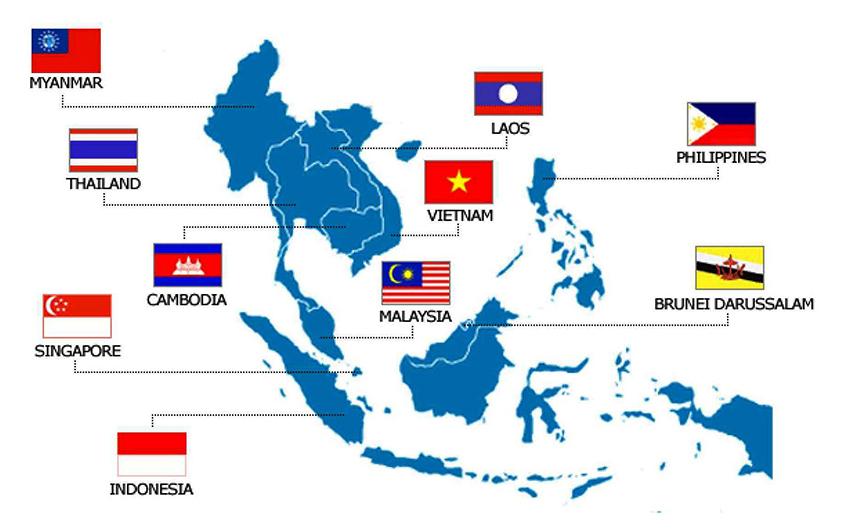 10 ASEAN Countries Location Map
The 144-Hour visa-free entry to Guilin is only valid for tourists groups who hold ordinary passports of 10 ASEAN member countries. Citizens coming from other countries may refer to our Guilin 72-Hour Visa-Free Transit for 53 Countries, and China Visa Free Policy introducing other situations for different countries.
Attention that the group shall has at least 2 tourists, and all group members requires to enter and exit at the same port and same time.
10 ASEAN Countries: Singapore, Cambodia, Brunei, Indonesia, Laos, Malaysia, Thailand, Burma, Philippines, Vietnam.
● Hold ordinary passport of ASEAN Countries
Foreign visitors must take valid passport or international travel documents to prove the identity. Because the visa-free policy merely applies to nations of appointed 10 ASEAN countries.
● Visit Guilin in Tour Group
Currently, the visa-free access is only valid to group tourists, instead of individual travelers. The tour group should consist of 2 tourists and more.
● Enter & Exit via Guilin Liangjiang International Airport
Guilin Liangjiang International Airport is the sole port used for the 6-day visa-free policy in Guilin. Thus, your entry from other ports will be denied.
Valid Passport and Round-trip Flight Ticket
STEP 1: When planning your Guilin visa-free tour (before departure), contact a travel agency in Guilin to inquiry. The agency must be approved by National Tourist Administration to organize and receive foreign tour groups.
STEP 2: Confirm your travel itinerary with the authorized travel agency, and give personal information. The agency will declare the travel group and tourist information to the Immigration Authority in Guilin prior to arrival. A tourist list will be offered to the Exit & Entry Administration 1 hour prior to arrival.
STEP 3: Upon arrival, fill in Arrival Card and go through the specialized "Fast Track" to visa-free counter.
STEP 4: Prepare all required documents (passport, flight ticket, etc), accept border inspection and make customs clearance.
STEP 5: Leave Guilin Liangjiang International Airport together with other group members to start your Guilin tour.
All tourists are required to stay within administrative regions in Guilin, not exceeding 144 hours. Apart from downtown Guilin, it's free to travel to Yangshuo and Longsheng, the essence destination of Guilin.
Useful Links:
Guilin Liangjiang International Airport: Location, Transportation / Flights to Guilin
Get to & aroun Guilin / Guilin to Yangshuo / Guilin to Longsheng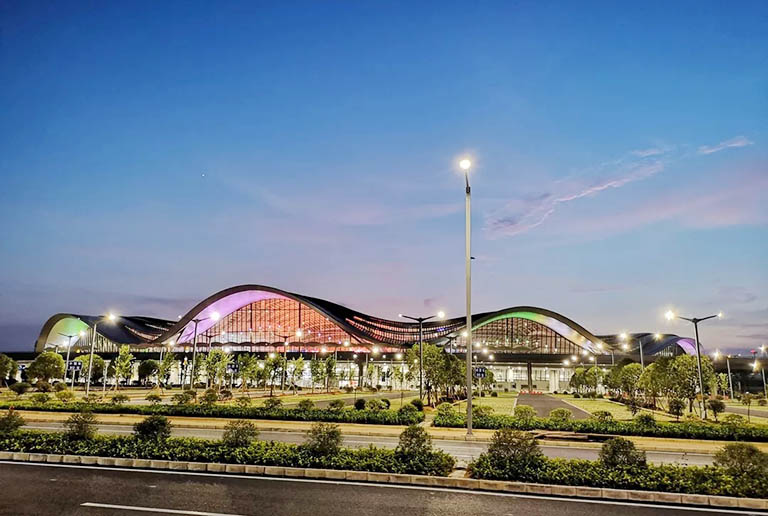 Guilin Liangjiang International Airport
ASEAN Group Tourists Enjoyed 6-Day Visa-Free Guilin Tour
As a popular Chinese says goes, Guilin's scenery is the best among all under heaven. No doubt that the beauty, serenity and Chinese painting-like Guilin wins many favors from international as well. You may catch glimpse of that from famous films like Star Wars: Episode III - Revenge of the Sith, the Painted Veil, the Nightingale, etc.
Since stay period permitted for up to 6 days, it's highly suggested to extend journey to Yangshuo and Longsheng from downtown, to fully explore rural landscape in more memorable ways. You could have a sightseeing trip while taking Li River Cruise, Yangshuo Biking, Longsheng Rice Terrace photography, trying local food, etc. Top Things to Do in Guilin >>
>> 4 Days Li Ricer Cruise with Yangshuo Hiking Tour
>> 4 Days Leisure Guilin with Yangshuo Half-day Cycling
>> 4 Days Li River Hiking & Yangshuo Highlights Tour
>> 5 Days Guilin Food & Scenery Tour
China Discovery is a professional and experienced travel companion who offers high-value and worry-free tours for you. We not only design ideal itinerary covering sightseeing, dining, transfer and hotel, but also can provide any visa support & help you need to travel to China. Apart from the above mentioned visa free rule in Guilin, currently, China offers 144-Hour Visa-free Transit in Beijing, Shanghai, Xian, Chengdu, Guangzhou, Xiamen, Kunming, and total 27 ports in 20 cities, and has 72 Hour Transit Visa Exemption in Guilin, Harbin and Changsha. International transit travelers may take advantage it to experience different kinds of landscape, culture and history of China without applying a Chinese Visa, or obtain a full Chinese Visa to visit more destinations freely.
Please feel free to  contact us to join in our hottest Chengdu tours, or let us customize a once-in-a-lifetime trip for you.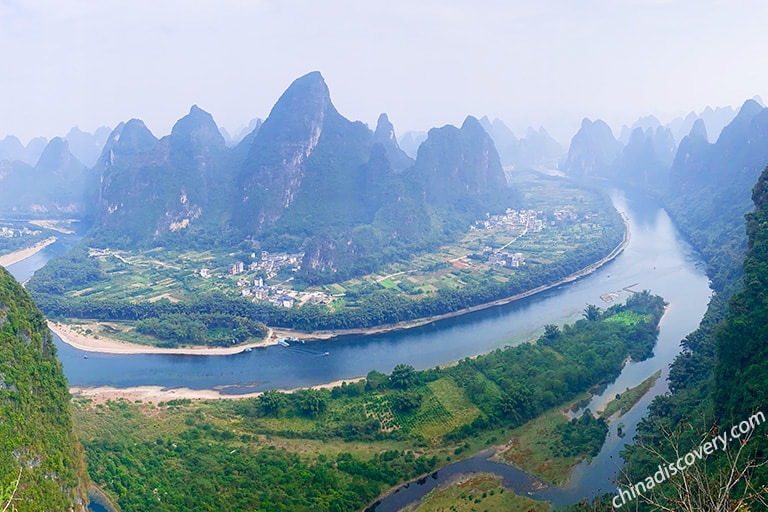 Towering Limestone Hills along Li River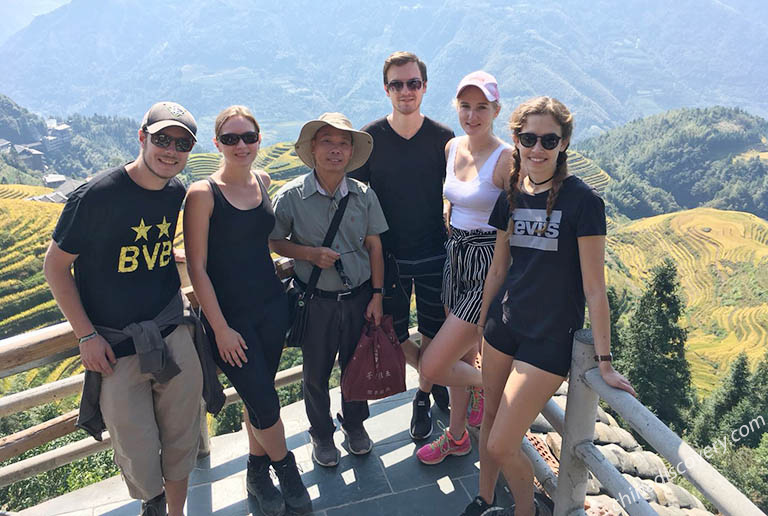 Our Clients Visited Longsheng Terrace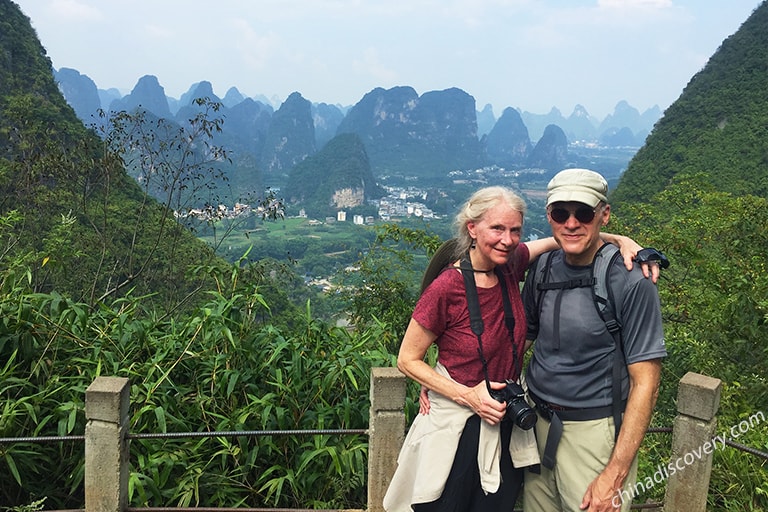 USA Couple Enjoyed Yangshuo Tour
Useful Guilin Travel Guide
Guilin Travel Planning
Recommended Tours
Top 3 tours chosen by most customers to explore in the best way. Check the detailed itinerary, or tailor your own trip now with us.
4 Days Guilin Highlights Tour (Li River, Yangshuo & Longji Terraces)

Guilin / Yangshuo / Longsheng
3 Days Classic Guilin Tour - Guilin Brief Vacation

Guilin / Yangshuo
5 Days Best Guilin In-depth Vacation (Li River, Yangshuo & Longji Terraces)

Guilin / Longsheng / Guilin / Yangshuo
Start planning your tailor-made holiday to China by contacting one of our specialists. Once inquired, you'll get a response within 0.5~23.5 hours.
Customize a Trip
Have a question? Get answers from our travel experts or guests
Your Question:

Your Name:

Your Email: