Gansu Maps 2022: Updated, Detailed and Downloadable
Gansu, an inland province in Northwest China, is one of the birthplaces of Chinese civilizations which most known as an ancient border region and key point on Hexi Corridor and "Silk Road". It not only keeps grandiose and precious historical and cultural legacies like Dunhuang Mogao Grottoes, Jiayuguan Pass of Great Wall, Labrang Monstery and more Silk Road related herigates, but also provides unique natural wonders, such as Zhangye Danxia Landform, Crescent Lake, Echoing Mountain, etc., and exhibits special local customs.
To help you know Gansu better and plan a Gansu discovery more efficiently, here we collect a large number of Gansu Maps, including Gansu Location Maps, Gansu Tourist Maps, Transportation Maps of Major Destinations in Gansu and so on. All the maps are downloadable and printable. Please feel free to use them when planning your Gansu tours and Silk Road tours in China!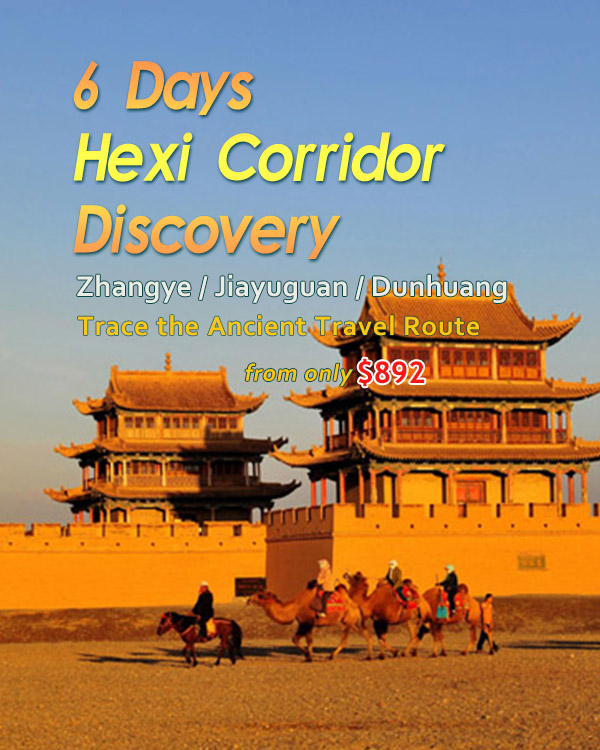 Gansu Location Map - Gansu China Map, Gansu Province Map
Gansu stretches southeast to northwest in Northwest China with an obvious feature of long and narrow. It borders Xinjiang to the northwest, Inner Mongolia to the northeast, Ningxia (Ningxia Hui Autonomous Region) to the east, Shaanxi (capital city - Xian) to the southeast, Sichuan to the south and Qinghai Province in the southwest. Totally, Gansu has 12 prefecture-level cities and 2 autonomous prefectures. Lanzhou is the capital city, while Zhangye, Jiayuguan, Jiuquan (Dunhuang) are best-known tourist cities in the northwest of Gansu.
Gansu Tourist Maps - Gansu Attraction Maps
As a vast and thinly-populated tourist region in Northwest China, Gansu has many Silk Road related destinations worthy of your special visit, and Dunhuang and Zhangye are two of the most popular highlights. Capital city - Lanzhou is often used as a gateway to follow the North Route of Ancient Silk Road to Zhangye, Jiayuguan, Dunhuang in Gansu and further to Xinjiang, and a transfer center to visit Southern Gansu for Labrang Monastery, Maijishan Grottoes, Bingling Temple, etc. Below we select the top recommended tourist destinations for your Silk Road travel in Gansu.
Helpful Gansu Travel Guide and Popular Destinations:
Useful Gansu Transportation Maps - Traffic Maps of Lanzhou, Zhangye, Dunhuang…
Gansu has a quiet convenient transportation network with most northern cities. You can take flight, train or highway to get to Gansu and transfer among major tourist destinations. Depending on your itinerary, you can directly fly to Lanzhou, Zhangye, Dunhuang, Jiayuguan, Tianshui and other tourist places from a Chinese city, and then enjoy a unique high speed bullet train journey between the main cities. Read the following traffic maps to find the perfect way to go.
How to Plan Your Gansu Tour
Keep Reading
Recommended Gansu Tours
Top 3 Gansu tours chosen by most customers to explore Gansu in the best way. Check the detailed itinerary,or tailor your own trip now with us.
11 Days In-depth Wild Silk Road Adventure Tour (Cultural Relic & Unrivalled Landscape)

Lanzhou / Zhangye / Jiayuguan / Dunhuang / Turpan / Urumqi / Kashgar
7 Days Ancient Silk Road Treasure Tour from Tianshui

Tianshui - Lanzhou - Zhangye - Jiayuguan - Dunhuang
10 Days Northwestern China Treasures - Qinghai Gansu Highlights Tour

Xining - Tongren - Xiahe - Lanzhou - Zhangye - Jiayuguan - Dunhuang