Things to Do in Dunhuang
Never worry about finding no places to go in Dunhuang. Dunhuang has been a tourists site for more than one thousand years. In the ancient times, many poets, artists, scholars came to visit Dunhuang for its spectacular Buddhism culture and magic desert and Gobi views, which spread Dunhuang's name to the whole world. Here you will see the largest grottoes in China and the famous Flying Heaven in the grottoes, the mysterious Crescent Lake and Echoing Sand Mountains, the ruin of ancient Great Wall, famous pass along the Silk Road, Yardang National Geopark...Many interesting activities are organized all the year around, such as Temple Fair, Silk Road Festival, desert campingetc.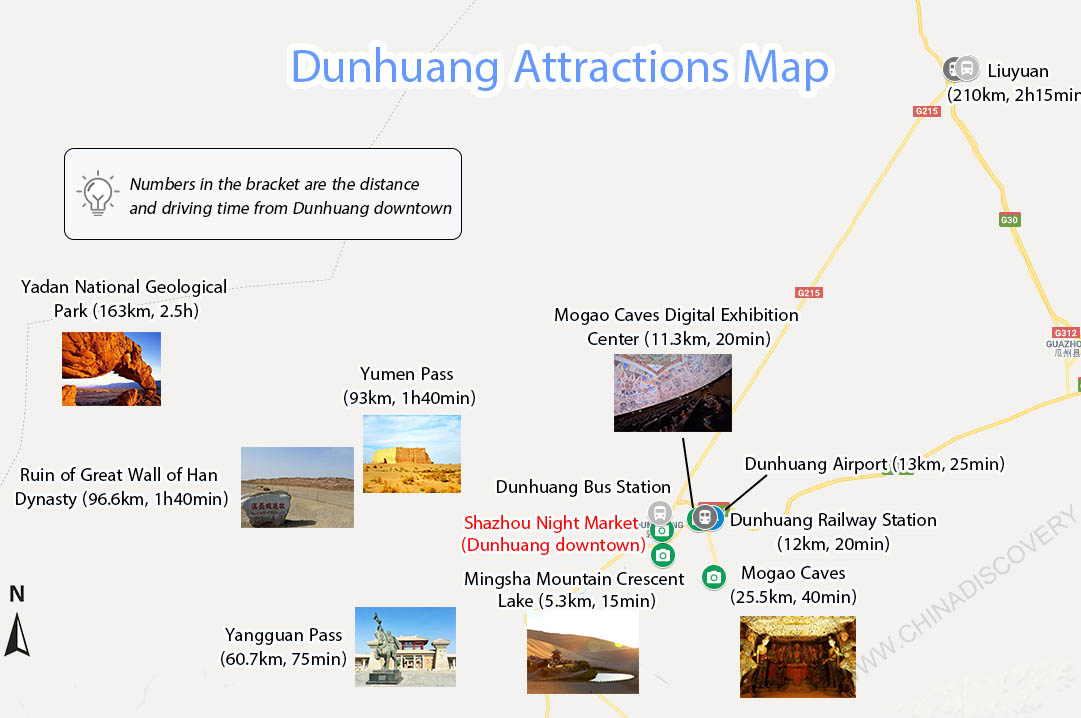 Dunhuang Travel Map
Most Popular Dunhuang Tours
Useful Dunhuang Travel Guide
Guide for Dunhuang Mogao Caves
Travel Dunhuang & More Silk Road Destinations
Recommended Dunhuang Tours
Top 3 Dunhuang tours chosen by most customers to explore Dunhuang in the best way. Check the detailed itinerary, or tailor your own trip now with us.
4 Days Jiayuguan Dunhuang Tour (Silk Road Short Break)

Jiayuguan / Dunhuang