Travel from Xian to Xining 2023 | Xian to Xining High Speed Trains & Flights
Xian is an ancient capital with profound history and splendid culture. Every year, numerous tourists are fascinated by the world-famous wonder Terracotta Warriors. Xining, the capital of Qinghai province, is endowed with amazing natural beauty of snow-capped mountains and crystal clear lakes. Only 4-5 hours by high speed train or 1.5 hours by flight, a trip to Xian and Xining will provide you with totally different travel experiences. Here is more specific information about how to travel from Xian to Xining for you to better plan a Xian Xining trip.
Xian to Xining Distance
Xian in Shaanxi Province and Xining in Qinghai Province are both located in the northwestern inland of China. The distance between Xian and Xining is about 850 km (528 miles) away. Bullet trains and flights are available between them.
Option 1: Travel from Xian to Xining by High Speed Train
Although normal trains (9.5-11.5h) are also available, the high spped train is more recommended for its short travel time (4-5h) and more comfortable environment. There are about 15 high speed trains a day running from Xian North Railway Station to Xining Railway Station. Check specific train schedules below:
Referential Currency: RMB=1USD
Train No.
Departure / Train Staiton
Duration
Seat Type / USD Price / Availability
Note: Train information is subject to final confirmation due to the delay of data occasionally.
Xian to Xining High Speed Train Route
Xian Xining high speed railway is nearly 756 km long! Trains running from Xian, via Xianyang Qindu, Qishan, Baoji South, Tianshui South, Tongwei, Dingxi North, Lanzhou West, Minhe South, Ledu South, and finally reach Xining to do good for the life and tourism along this way. The whole train trip is about 4-5 hours. Check the detailed high speed railway map!
Xian North Railway Station (西安北站)
Location Yuanshuo Road, Weiyang District, Xian (西安市未央区元朔路).
Xian North Station is a large high speed train station in Xian and serves for a lot of bullet trains to other major cities in China. It is about 20 kilometers from Xian downtown, which takes about 1 hour from the Terracotta Warriors and the city center area including the Muslim Quarter by driving. From the city center, visitors usually take the Metro Line 2 at Bell Tower to get to the station for about 30 minutes. Also, you can take taxis, bus, airport shuttle bus, etc. from other places. Learn more about Xian North Railway Station >
Xining Railway Station (西宁站)
Location: No.128 Middle Huzhu Road, Xining City (青海省西宁市互助中路128号)
Xining Station is very close to the city downtown. From there, you could transfer to the hotels and top popular attractions very easy. Usually, to the downtown, Dongguan Mosque and Ma Bufang Residence, it needs about 10-15 minutes by taxi. And if you want to go to Taer Monastery, it would take about 1 hour by car. To Qinghai Lake, it usually would cost 2.5 hours by car. Learn more about Xining Railway Station >
Note: if you have any questions about the local transfer and train stations in Xian and Xining, please directly contact our Travel Consultant for help!
China Train Travel Tips
Class of Ticket
You can usually choose from the First Class Seat, the Second Class Seat or Business Class Seat on the high speed trains. While, there are three types offered on the normal train, including Soft Sleeper, Hard Sleeper and Hard Seat. learn more >>
Book, Collect, Alter and Cancel
Foreign tourists can book train ticket online or via a ticket agency, or buy the tickets physically at the train station with your valid passport. Train ticket alteration and cancellation are only available at ticket counters. learn more >>
Board & Get off
1) Prepare your passport and China Visa; 2) Get to the right train station at least 30 mins in advance; 3) Collect your train ticket; 4) Read your train ticket; 5) Pass the security control; 6) Pass through Security & Luggage Checks; 7) Find the right waiting room; 8) Cross the ticket checking gate; 9) Get to the right platform; 10) Get on your train. learn more >>
Baggage Allowance
Passengers don't need to check luggage separately. Each passenger is allowed to carry luggage in certain weight and volume, but without limitation of amount and types. learn more >>
Facilities and Service
All high speed trains in China are equipped with advanced facilities and good service, including luggage racks, air-conditioner, power socket, dining car, hot water, etc. learn more >>
Option 2: Travel from Xian to Xining by Flight
There are about 12 direct flights a day from Xian Xianyang International Airport to Xining Caojiabao International Airport and the flight only needs 1.5 hours. But you need to set aside at least 1-1.5 hours for security check and boarding, and the airports are both a little far from downtown, so there is not much difference in the total time you need between transfering by flight and by high speed train. You can choose one that suits your schedule better. Check more about Real-time Xian to Xining Flight Schedule>
✈ Xian Xianyang International Airport (西安咸阳国际机场 IATA: XYI)
Location: Dizhang Town, Weicheng District, Xianyang City, Shaanxi 陕西省咸阳市渭城区底张镇
Xi'an Xianyang International Airport is actually located in Xianyang city, but you can get to Xi'an downtown conveniently by Airport Shuttle Bus. The airport connects Xi'an with most major cities in China and many cities abroad such as Beijing, Tianjin, Chengdu, Shanghai, Guangzhou, Hangzhou, Kunming, Chongqing, Nanjing, Hong Kong, Macau, Seoul, Bangkok, Kuala Lumpur, Nagoya, etc. There are 3 terminals in total. Passengers can walk (about 10 minutes) or take free buses (3-5 minutes) to transfer between the terminals. Check more about Xian Xianyang International Airport>
Xian Xianyang International Airport
✈ Xining Caojiabao International Airport (西宁曹家堡国际机场 IATA: XNN)
Location: Huzhu Tu Autonomous County, Haidong, Qinghai 青海省海东市互助土族自治县
Xining Caojiabao International Airport has two terminals: T1 is for international and regional (Hong Kong, Macau and Taiwan) flights and T2 is for domestic flights. As of October 2019, Xining has 62 airlines connecting 48 cities at home (Beijing, Shanghai, Guangzhou, Xian, Chengdu, Chongqing, Lhasa and most major cities) and abroad (Bangkok in Thailand, Tokyo in Japan, Seoul in South Korea…). Shuttle bus is available to take you from the airport to Xining downtown. Check more about Xining Caojiabao International Airport>
How to Plan a Xian Xining Trip
Usually, a classic Xian Xining tour needs about 4 ~ 6 days. All the essences of the two cities can be covered.
You are suggested to spend 2 ~ 4 days visiting the landmarks of Xian such as the world-famous manmade wonder – Terracotta Warriors, magnificent Xian Ancient City Wall, informative Shaanxi History Museum, lively Muslim Quarter, etc. If your time allows, it also recommended to spend 1 more day hiking Mount Huashan, especially for outdoor enthusiasts.
☛ 3 Days Classic Xian Tour (Best Highlights Plus Enjoyable Pace)
☛ 4 Days Xian Highlights Tour with Mount Huashan Hiking
To explore the cultural and natural highlights of Xining, 2 ~ 3 days are needed. Qinghai Lake which is not far away from Xining is a must-see. You can spend a whole day here appreciating the water scenery, hiking along the lake or taking a lake cruise (cruise is only available from May to October). Main attractions in Xining city such as Taer Monastery, the birthplace of the Tibetan Buddhism master - Tsongkhapapay, and Dongguan Great Mosque, one of the "Four Greatest Mosques in China" are also worth a go. If you have more days, you can expand your Beijing Xining trip to more destinations in Qinghai such as Chaka Salt Lake - Mirror of the Sky.
☛ 3 Days Qinghai Short Stay Tour
☛ 4 Days Qinghai Lake Chaka Lake Tour from Xining
Tourists also prefer an extensive trip to the Silk Road to appreciate Dunhuang Mogao Caves and Zhangye Danxia Landform, head to the Bardain Jaran Desert for desert landscape and activities, or reach the roof of the world in Tibet. You can also contact us to customize a trip according to your own itinerary and interests. Just tell us your needs and we will take care of everything!
☛ 7 Days Miraculous Land Tour from Dunhuang to Zhangye Xining
☛ 7 Days Qinghai Lake Zhangye Danxia Badain Jaran Desert Wonders Tour
Terracotta Warriors in Xian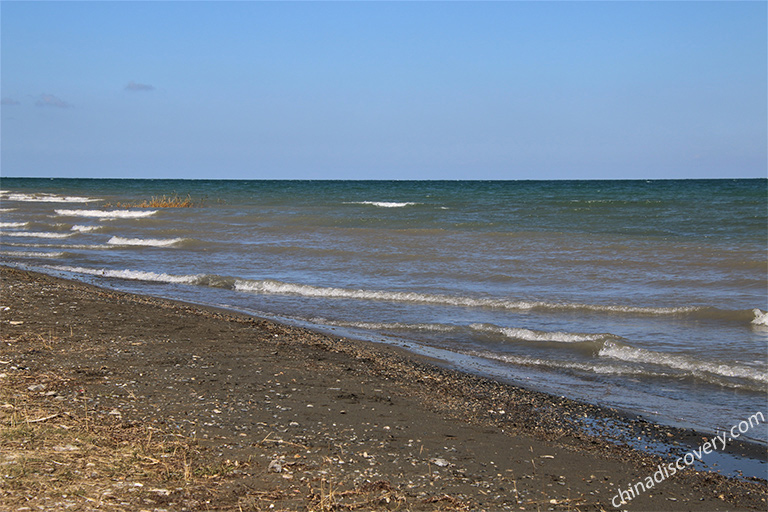 Beautiful Qinghai Lake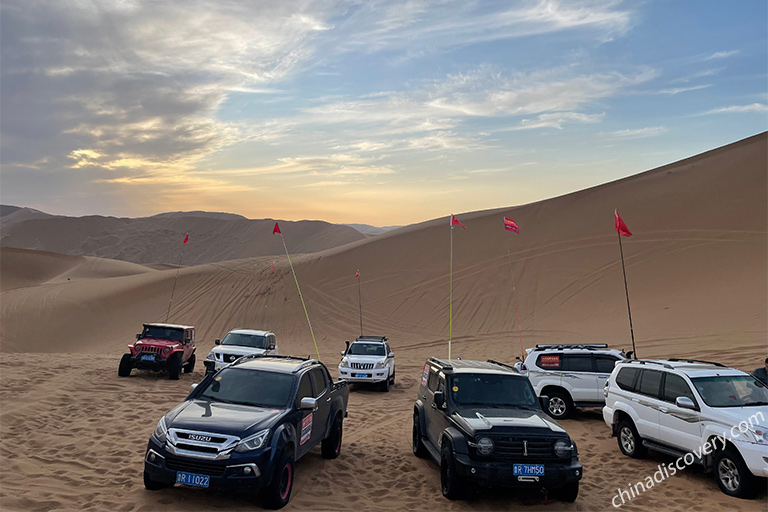 Badain Jaran Desert Jeep
Travel with China Discovery
In order to get a better Beijing Xining tour, It is strongly recommended to travel with China Discovery. Our local travel guide and driver will pick you up at the airport or train station with an air-conditioned and non-smoking vehicle, and then escort you to your hotel or every attraction listed in your itinerary. Great freedom will be given to you whenever you need to stop for sightseeing and photograph. You are sure to enjoy a comfortable, safe and efficient experience.
Far more than that, China Discovery is professional to provide high-quality customizable tour. Before your tour, our travel expert will communicate with you one to one and make an itinerary according your own interest, need and budget. Every detail - transfer, hotels, attractions, etc. will be arranged well for you and you just need to focus on sightseeing. Feel free to contact us to start your worry-free private tour now!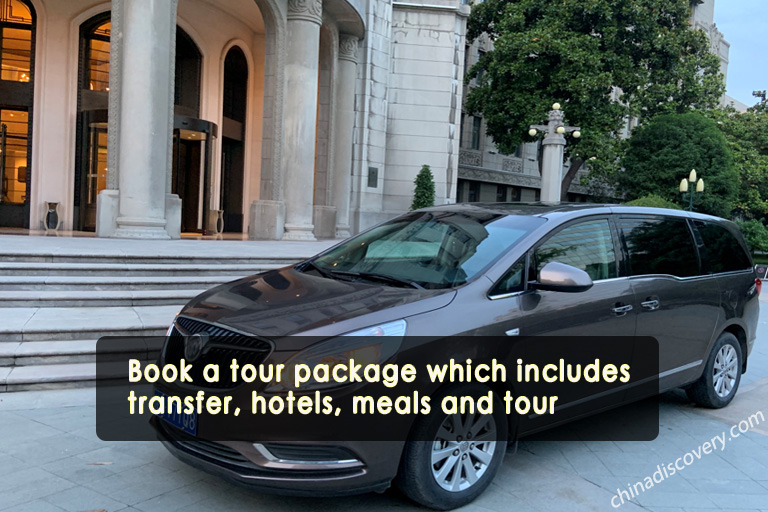 China Discovery Private Transfer
Extension Readings of High Speed Train Travel in China
More About Xining Travel
Recommended Xining Tours
Top 3 Xining tours chosen by most customers to explore Xining in the best way. Check the detailed itinerary, or tailor your own trip now with us.
4 Days Enchanting Qinghai Lake Chaka Salt Lake Tour

Xining / Qinghai Lake / Chaka Lake / Xining
4 Days Qinghai Lake Landscape Tour Plus Tongren Authentic Tibetan Culture and Art Exploration

Xining / Qinghai Lake / Tongren / Xining
4 Days Qinghai Lake Kanbula National Forest Park Geographic Wonder Tour

Xining / Kanbula National Forest Park / Qinghai Lake / Xining
Start planning your tailor-made holiday to China by contacting one of our specialists. Once inquired, you'll get a response within 0.5~23.5 hours.
Customize a Trip
Have a question? Get answers from our travel experts or guests
Your Question:

Your Name:

Your Email: