Xining, literally means "peace in west" in Chinese, is the capital city of Qinghai Province, with a population less than 2.2 million most of who are Han, Hui and Tibetan. It is located in northeastern Qinghai at a flatland as a junction of Huangshui and other three rivers, surrounded by mountain ranges. Xining has been an important historical city in northwestern China for more than 2,100 years. During ancient time, it played as the guarding frontier city, also an important stopover along the ancient Silk Road, as well a trading center for Tang Empire and Tubo Kingdom(Tibet).
Nowadays, Xining is the cultural and economic center of Qinghai Province. As the development of economy and tourism, Xining has become a hot tourist destination especially in summer vacations. Its strategic location makes Xining the transportation hub for traveling to Gansu, Tibet and Xinjiang.
Why visit Xining:
Superb high plateau landscape - Xining is the starting point of most traveling routes in Qinghai Province. Not very far away from the city, you can visit the largest salty lake in China – Qinghai Lake, vast plateau grasslands with countless yaks, giant snow mountains afar;
Authentic ethnic culture - Xining is one of the largest localities for Tibetan and Hui people. There are many grand Buddhist temples and Islamic for you to explore the exotic culture;
Transfer hub for flights and trains - Xining is the starting point of Qinghai Tibet Railway. There are many trains for you to transfer to Lhasa each day. From Xining, you can also take flight to Lhasa, Lanzhou, Dunhuang, Xian, Beijing, etc.
Top Attractions
Traveling in Xining and around is all about experiencing Tibetan and Muslim culture and enjoy superb plateau landscape. The most famous and popular attractions are Qinghai Lake, Ta'er Monastery, Donguan Grand Mosque. There are also some other sites suitable for visiting independently in the city, such as Qinghai Province Museum, Mabufang Residence, Tulou Temple, etc.
Qinghai Lake or Kokonor is China's largest inland lake and saline lake with enchanting natural beauty and uncountable species of birds. There are enough to explore in Qinghai Lake and it is never exaggerated to call it Flowers' Ocean, Birds' Paradise and Cyclists' Heaven. It is located in the northeastern Qinghai-Tibetan Plateau, about 150km from Xining.
Taer Monastery is the birthplace of the Tibetan Buddhism master – Tsongkhapa who was the founder of Gelug(a sect of Buddhism). It is also famous as one of "Six Greatest Monastery of Tibetan Gelug". You must not miss the "three bests" of Taer Monastery – murals, barbola and butter sculptures. It is 26km driving from Xining.
Donguan Mosque
Donguan Mosque is located in Dongguan District which has been a Muslim cummunity for centuries. The mosque is one of "Four Mosques in China", other three are Xian Huajue Moque, Lanzhou Qiaomen Mosque and Kashgar Id Kah Mosque, also an important institution of Islamic study. It was built in 1380, Ming Dynasty.
Ma Bufang Residence
The Ma Bufang Residence is the best preserved architecture of the Republican period in Qinghai, also the only mansion which was constructed by jades, costing about 300 million RMB of today. It was the offical mansion of Ma Bufang who used to the most powerful warlord in northwestern China. The decoration incarnates both the architectural styes of West and China.
Weather & When to Go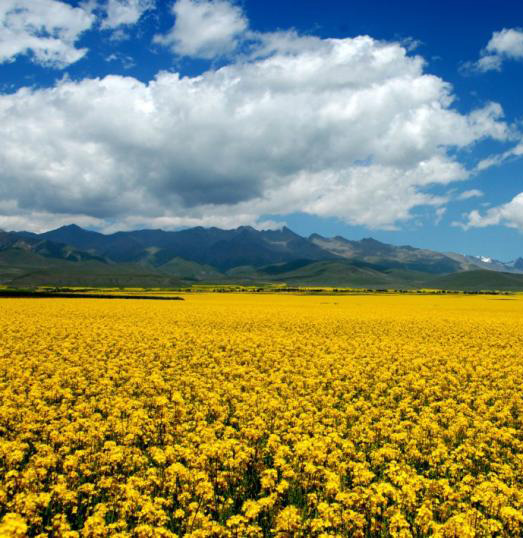 Although as a remote city in the wild northwestern China, Xining has a pleasant milder climate mostly because of its surrounding mountain ranges with green plants which also prevent the cold and dry air flowing into Xining flatland. The average elevation of Xining is 2,275 meters. Xining is featured in a semi-arid climate – low air pressure, rich and long sunshine, little precipitation. There usually a big temperature gap between day and night.
Generally speaking, Summer and Autumn, briefly from June to October, is the best time to visit Xining and around. But if possible, avoid visit in July and August to get rid of crowding tourists.
Tips: 1) fully prepare for the strong sunlight and wind; 2)thick clothes are recommended if visiting Qinghai Lake.
Transportation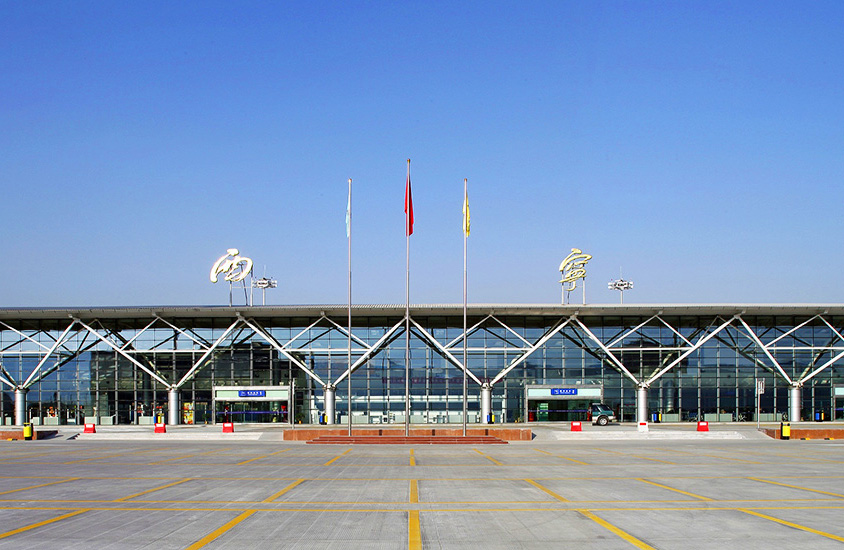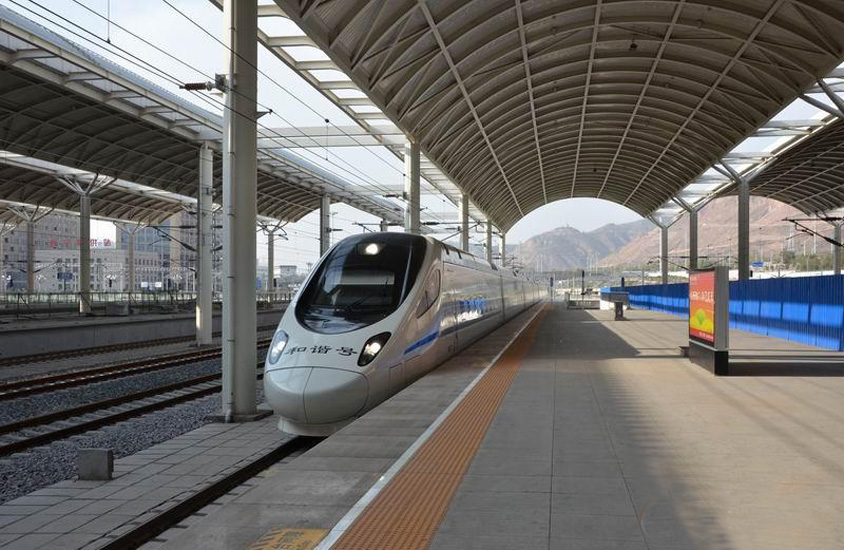 By Air
Xining is currently connected to many major cities in China, including Beijing, Xian, Shanghai, Chengdu, Lhasa, Guangzhou, Dunhuang, etc. Travelers can take flights at Xining Caojiabao Airport, which is about 28km from the city center. There are shuttle bus and taxi for you to transfer between the city and airport.
By Train
Xining is the most important railway center in northwestern China. It is the starting point of Qinghai Tibet Railway, the middle way of Lanzhou – Xinjiang High Speed Rails. There are many trains from Beijing, Xian, Chengdu, Shanghai, Guangzhou making their stops here. The most popular train journey is to take train to Lhasa – enjoying magnificent Qinghai Tibet Plateau landscape, taking about 22 hours. >> Check Xian Xining Train Schedule
Land Driving
Xining has a fully-connected highway network connecting neighboring provinces such as Gansu, Xinjiang, Tibet, Sichuan, etc. From Xining, there are also well-paved roads to popular tourist destinations in Qinghai Province, such as Qinghai Lake, Qilian, Tongren, etc.
Accommodation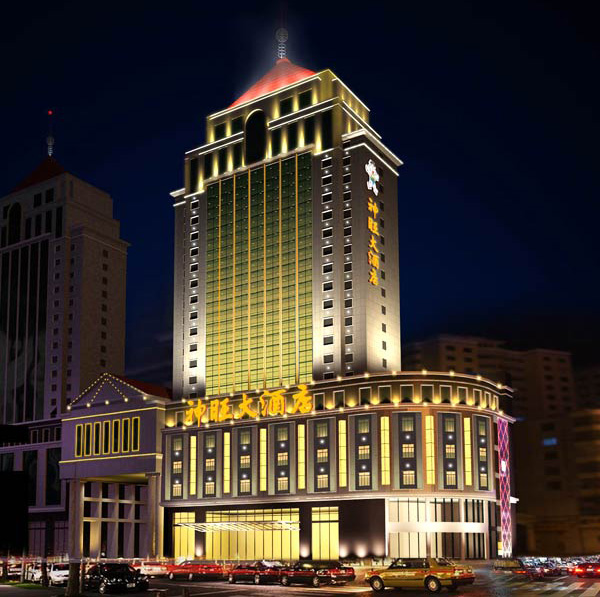 As the tourism in Xining becoming more developed, there are more and more hotels having been established from many domestic chain hotels, such as Jinjiang Inn, 7 Days Inn, Rujia Inn, to famous luxurious international brands, such as Sofitel, Enraton, etc. You have flexible choices between economic, comfortable and deluxe standards. Most hotels are conveniently located in prosperous city center near to shopping streets and tourist sites.
Recommended hotels includes Yinlong Hotel(5 Star), Enraton International Hotel(4 Star), Sanwant Hotel Xining(4 Star), Xining Hotel(3 Star).
Useful Xining Travel Maps
Top help you learn better about Xining's location, attractions, etc, we have collected following tourist maps which are latest, downloadable and printable.
Other Popular Destinations in nothwestern China
Northwestern China is the birthplace of ancient Chinese civilization. It has magnificent plateau, vast desert, green prairie as well as the glorious Silk Road. You can easly travel to these charming places from Xining. (Check all destinations in China)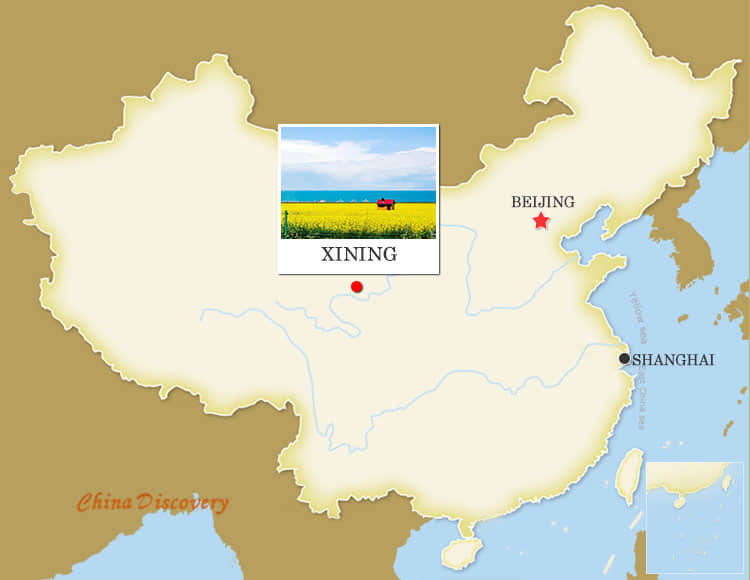 Chinese Name: 西宁
Chinese Pinyin: Xī Níng
English IPA: ['ʃi:'niŋ]
Population: 2.31 million
Language: Mandarin
Tel Code: 0971
Zip Code: 630100
Time Zone: (UTC+8)
Plan your Qinghai Xining Tour
Xining is the transfer hub of Qinghai Province. Most Qinghai tours start from Xining. Usually, you can spend one day in Xining city and around visiting Taer Monastery and Dongguan Mosque, then take a side trip to Qinghai Lake. If time allows, you can spend a night at Qinghai Lake to see the stunning sunset and sunrise, also go to visit Chaka Salt Lake. If you are interested in Amdo Tibetan culture, you can travel to Tongren for a two days' trip.
Since you are in Xining, why not take a train to Lhasa to visit Tibet. If you are interested in Silk Road history, you can travel Xining to Dunhuang, via Zhangye and Jiayuguan.
Recommended Tours
MORE