Xining High Speed Trains
As the capital and economic center of Qinghai Province, Xining enjoys convenient transportation conditions to visit the northwestern cities of Gansu, Tibet and Xinjiang. Actually, all the trains traveling from Lanzhou or Xian to Urumqi (Xinjiang) must make stopover at Xining. Besides, as a plateau city with a history of more than 2,100 years, Xining also has its own attractive tourism landscapes like the Qinghai Lake, Ta'er Monastery, Donguan Grand Mosque, etc.
High Speed Trains from Xining
There are altogether over 65 High Speed Trains passing through/to Xining. High Speed Trains from Xining can get directly to Jiayuguan, Zhangye, Urumqi, Lanzhou, Xian, Jiuquan, Yumen, Hami, Turpan, etc.
Xining High Speed Rail Map
Popular Xining High Speed Train Routes
Usually, High Speed Train travelers choose Xian as their first stop to visit the northwestern China, and choose Xining to visit the wonders of Qinghai Province. Below are some popular High Speed Train routes from/to/through Xining, you can have a check before planning your own northwest exploring tour.
● Xining - Xian High Speed Trains

● Xining - Lanzhou High Speed Trains
● Xining - Urumqi High Speed Trains
More High Speed Trains from Xining
Related High Speed Railway Stations of Xining
There are two mainly used High Speed Railway Stations of Xining, namely Xining West Railway Station (Xiningxi Railway Station; 西宁西站) and Xining Railway Station (西宁站). Xining West Railway Station is located in Chengbei District. Xining Railway Station is located in Chengdong District, near to the city center and about 12km (7.5 miles) away to the Xining West Railway Station.
How to Plan a Xining Trip
How to Get to Xining: You can fly to Xining from Beijing (2.5h), Shanghai (3h), Guangzhou (3h15min), Lhasa (2-3.5h), Xian (1.5h), etc. or take a train to Xining from Xian (4-5h), Lanzhou (70min-2.5hrs), Zhangye (2h), Jiayuguan (3.3.5h), Dunhuang (6h), etc.
Best Time to Visit Xining: Suitable to visit all year round, especially from May to October.
Where to Stay in Xining: Xining downtown around Chengzhong District. If you are going to visit far attractions like Qinghai Lake, you can also choose the hotels nearby.
To explore the cultural and natural highlights of Xining, about 3 days are needed. Qinghai Lake which is not far away from Xining is a must-see. You can spend a whole day here appreciating the water scenery, hiking or biking along the lake or taking a Qinghai Lake cruise (cruise is only available from May to October). Main attractions in Xining city such as Taer Monastery, the birthplace of the Tibetan Buddhism master - Tsongkhapapay, and Dongguan Great Mosque, one of the "Four Greatest Mosques in China" are also worth a go.
☛ 3 Days Qinghai Short Stay Tour
If you have more days, you can expand your Xining trip to more destinations in Qinghai such as Chaka Salt Lake, known as Mirror of the Sky for its stunning mirror-like natural beauty. If you are interested in Amdo Tibet culture, you are strongly advised to extend your tour to Tongren and nearby Xiahe (in Gansu) to explore Regong Art and Tibetan Buddhism.
☛ 4 Days Qinghai Lake Chaka Lake Tour from Xining
☛ 5 Days Amdo Tibetan Culture Experience Tour
Tourists also prefer an extensive trip to the ancient Silk Road to appreciate Dunhuang Mogao Caves, Zhangye Danxia Landform, and more witnesses of history such as Jiayuguan Pass, head to the Bardain Jaran Desert in weatern Inner Mongolia for desert landscape and exciting activities, or reach the roof of the world in Tibet (Lhasa, Shigatse, Mount Everest, Namtso Lake, etc.). You can also contact us to customize a trip according to your own itinerary and interests. Just tell us your needs and we will take care of everything!
☛ 7 Days Miraculous Land Tour from Dunhuang to Zhangye Xining
☛ 7 Days Qinghai Lake Zhangye Danxia Badain Jaran Desert Wonders Tour
☛ 6 Days Xining and Lhasa Train Tour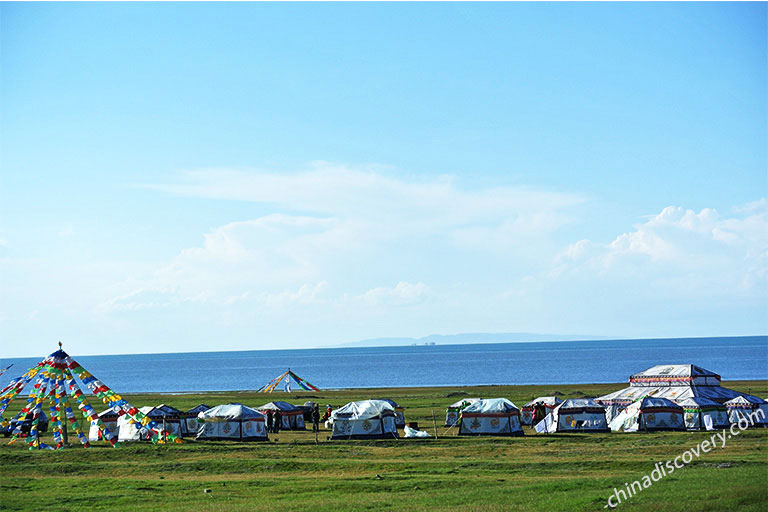 Erlangjian Scenic Area in Qinghai Lake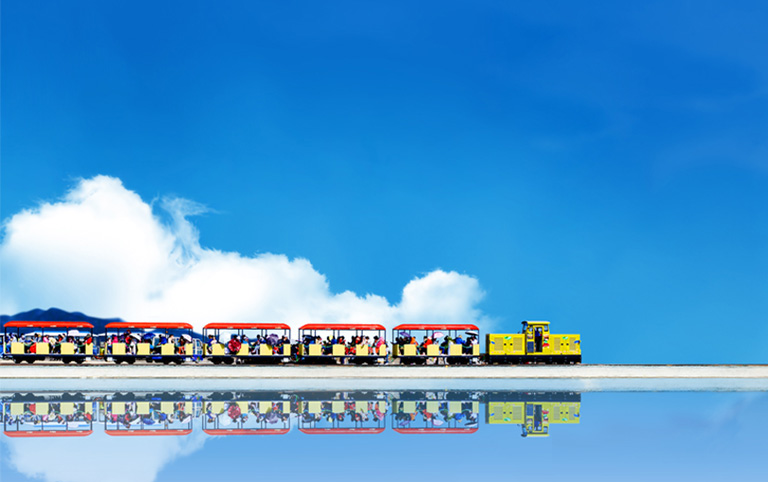 Ride the little train in Chaka Salt Lake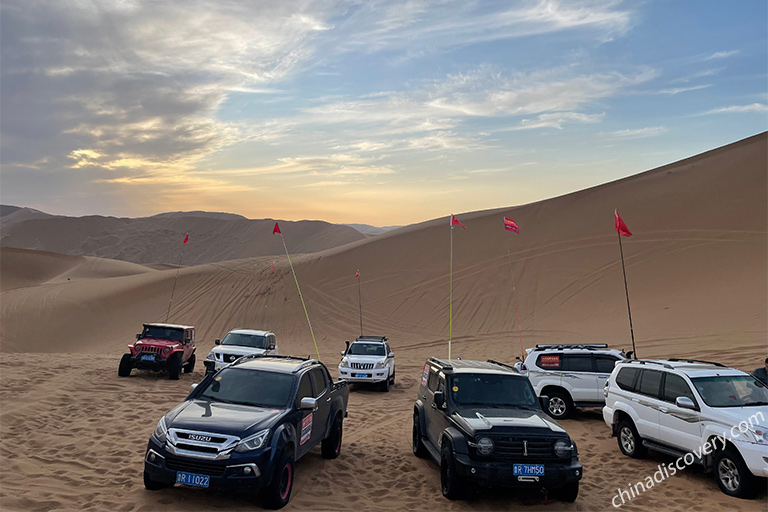 Badain Jaran Desert Jeep
Extension Readings of High Speed Train Travel in China
Practical Xining Travel Guide
Recommended Tours
Top 3 tours chosen by most customers to explore in the best way. Check the detailed itinerary, or tailor your own trip now with us.
5 Days Amdo Tibetan Culture Experience Tour

Xining - Tongren - Xiahe - Linxia
6 Days Tongren Shaman Festival Tour

Xining / Qinghai Lake / Tongren / Xining
Start planning your tailor-made holiday to China by contacting one of our specialists. Once enquired, you'll get a response within 0.5~23.5 hours.
Customize a Trip
Have a question? Get answers from our travel experts or guests
Your Question:

Your Name:

Your Email: