Zhangjiajie China Map: Where is Zhangjiajie on a China Map?
The world-renowned tourist wonderland Zhangjiajie is settled in the northwestern part of Hunan Province and in the south central area of China. Featuring its unbeatable caves, Glass Bridges, and significantly Avatar Mountains, the city has attracted tourists in and outside China to come and have a visit since a long time ago. If you are looking for somewhere with irreplaceable and grand natural view to spend your next holiday, then Go to Zhangjiajie and be ready to be amazed by its otherworldly parks, forests, mountains, canyon, and cave… Check more about 10 Best Things to Do in Zhangjiajie >>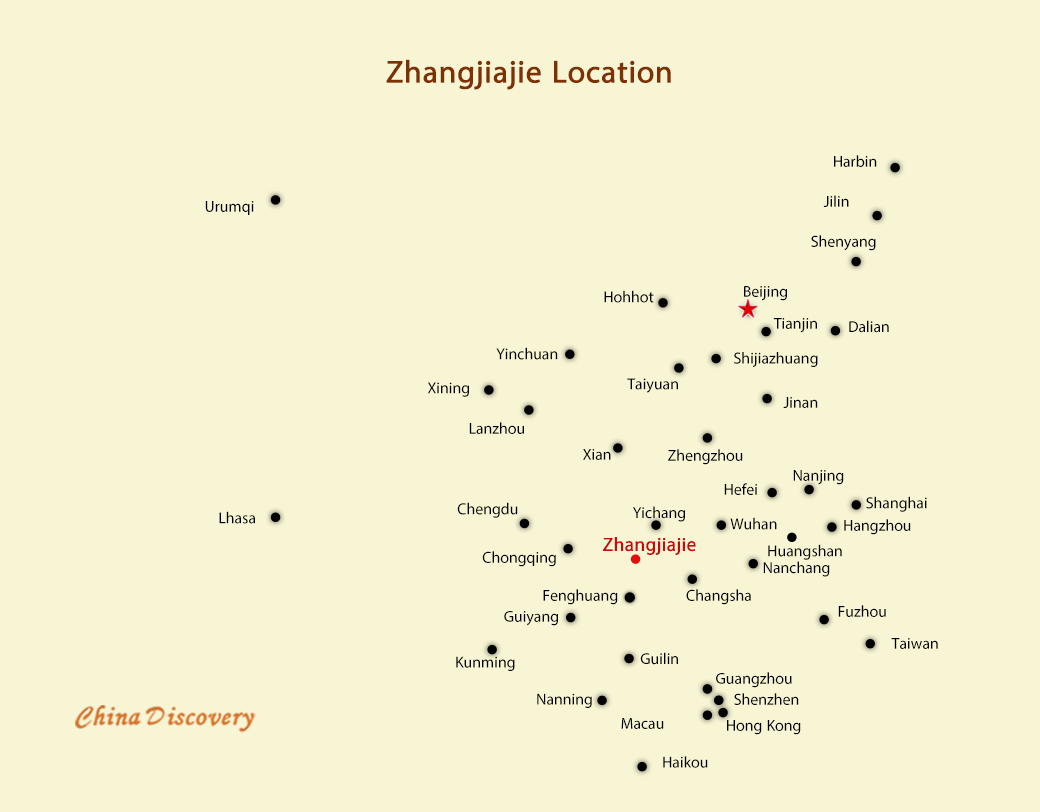 How to Plan a Zhangjiajie Tour
Fenghuang Ancient Town - Night View
Travel Zhangjiajie and Other Hot Tourist Destinations in China Together
A Zhangjiajie tour will obviously let you get close to breathtaking parks and caves. However, China is such a colorful and diverse country that has not only parks and caves but also rivers, ancient towns, pandas, historic relics and buildings… If you want to know more about this country's culture and scenery, you are highly suggested to have a longer trip. Convenient flights and trains can take you to some other wonderful sites easily, such as the near Yangtze River and Beijing, Shanghai, Guilin, Hong Kong, Chengdu, Mount Fanjing… Choose the cities and tourist sites you like from the map at below and customize a personal China tour now!
>> 7 Days Zhangjiajie to Fanjingshan Unbelievable Nature Tour
>> 14 Days Best China Zhangjiajie Landscape Tour with Yangtze Cruise
>> 15 Days China Splendors Tour with Avatar Zhangjiajie
Click to Enlarge Popular China Tourist Destinations on Map
Travel Zhangjiajie with China Discovery
Zhangjiajie is a beautiful mountainous area, and its main highlights are the canyon, National Forest Park, caves, and lakes… If you are new to this city, you may get troubles to find the best places to visit, best areas to stay at night and also the best traveling routes that perfectly match to your needs, budgets and prefers. Don't worry, travel with China Discovery and then all your problems will be solved. And during your whole journey, our professional local guide and driver will escort you from your hotel, train station, airport to all attractions with comfortable private car with speed and convenience and let you catch the highlights of every site, so you can get really relaxed on the way and focus on what you are interested.
The tour can be tailor made according to your plan, time, interests and demands. If you are interested, please feel free to contact us and tell us your needs, and we will customize a memorable tour for you!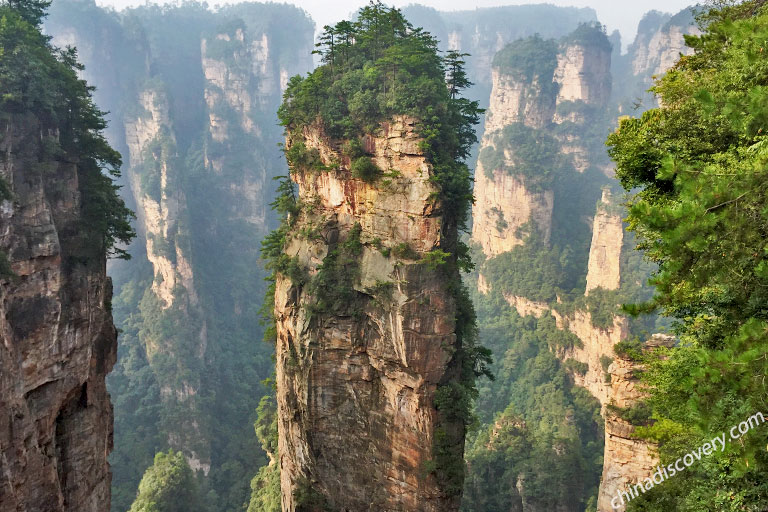 Floating Halelujah Mountain in Avatar
(Inspiration from Yuanjiajie)
Get More Zhangjiajie Maps
Useful Zhangjiajie Travel Articles
Read More about Zhangjiajie Transportation
Keep Readings on Zhangjiajie Tours
Recommended Zhangjiajie Tours
Top 3 Zhangjiajie tours chosen by most customers to explore Zhangjiajie in the best way. Check the detailed itinerary,or tailor your own trip now with us.
3 Days Classic Zhangjiajie Natural Wonders Tour

Zhangjiajie
7 Days Xian Mount Hua Zhangjiajie National Park Tour (Flight Covered)

Xian / Mount Huashan / Zhangjiajie
5 Days Amazing Zhangjiajie & Fenghuang Ancient Town Tour

Zhangjiajie / Fenghuang / Zhangjiajie