Brief Introduction about Ganden Sumtseling Monastery
In James Hilton's novel "Lost Horizon", it describes Shangri-La as a mystical, harmonious valley, gently guided from a lamasery, enclosed in the western and of Kunlun Mountains. James was inspired by the Shangri-La of the Tibetan Buddhist scriptures, where human beings, animals and nature lived in harmony under the rule of a Tibetan Monastery. This monastery in Shangri-La is called Songzanlin Monastery, also Ganden Sumtseling Monastery or Guihua Monastery. It is the largest Tibetan Buddhist monastery in Yunnan Province which belongs to Yellow Hat Sect of Gelug. It is also the most important monastery in southwest China.
Built at the foot of Foping Mountain with a magnificent facade, Songzanlin Monastery is a faithful imitation of the Potala Palace in Lhasa. Hence, it is reputed as the "Little Potala Palace". Being a collection of Tibetan culture, Songzanlin Monastery is also reputed as "Tibetan Art Museum".
Ganden Sumtseling Monastery
History of Ganden Sumtseling Monastery
Songzanling Monastery was originally built in 1679 and finished in 1681. During Ming Dynasty, Songzanlin Monastery was a small temple belonging to Nyingma Sect. In the early Qing Dynasty, the Fifth Dalai Lama decided to establish the monastery in Zhongdian to release the pain of people. After three years' construction, it was finished and the Fifth Dalai Lama gave the name "Ganden Songzanlin Monastery". "Ganden" has relationship with Ganden Monastery in Tibet which was built by Tsongkhapa of Gelug Sect. In the reign of Yongzheng in Qing Dynasty, it was named "Guihua Temple". In the reign of Qianlong in Qing Dynasty, Songzanlin Monastery was under the charge of the Seventh Dalai Lama, making it flourishing at that time. It became the most magnificent monastery in northwest of Yunnan and in Kangzang area.
Gelug Symbol
Architecture Structures & Sites
Built according to the structure of Potala Palace, Songzanlin Monastery has three main structures – Zhacang Hall and Jikang Hall standing in the center of the monastery, and eight colleges, namely Jaya Khamstsen, Duke Khamstsen, Dongwang Khamstsen, Rongba Khamstsen, Xiangcheng Khamstsen, Gro Khamstsen, Yangtang Khamstsen, and Jidi Khamstsen standing beside the main halls.
The entrance gate is at the foot of the Foping Hill and provides access to the main hall of Songzanlin Monastery through 146 steps. The main hall of the monastery features 108 imposing pillars and on both the left and the right sides of the hall are wonderful frescos, depicting Buddhist tales and legends. More than 1600 monks can sit to chant and meditate in the hall. The halls are lit with incense and yak butter oil lamps. The altars are permanently decorated with yak butter flower sculptures. The inside-halls are exquisite with cloisters running through. The cloisters are all decorated with beautiful sculptures and consummate frescos.
Hall of Songzanlin Monastery
Lamuyangcuo Lake
Lamuyangcuo Lake is located in front of the Songzanlin Monastery. Lamuyangcuo, meaning the Soul of Heaven Fairy Lake, is a holy lake dwelled by the soul of Goddess Bandanlamu, a guardian goddess of universe. Conggulong Village is located in its east, Xiaojiezi Village and Sacred Dongqusheng Hill in its west, and the celestial burial platform in its south. In every important Buddhist ritual or the occasion of making major decisions, the monks and believers led by the Rinpoche chant sutras and pray around the lake. The believers and followers usually go for circumambulation clockwise in the path around Lamuyangcuo Lake.
The ring road of Lamuyangcuo Lake with the total length of 2110 meters and takes about 40 minutes to 1 hour by walking. On the way, you'll pass two best spots to shoot Songzanlin Monastery panoramic view, one is near Conggulong Village and the other is at the central location of the lake. Travelers should follow the clockwise and enjoy the beautiful scenery and shoot along the way.
Lamuyangcuo Lake
Recommended Visiting Route
Many travelers choose to visit Songzanlin Monastery only which takes about 1-1.5 hours. For travelers who are interested in photography or in well physical condition, you can take a walk by clockwise around Lamuyangcuo Lake to explore more Tibetan Buddhist culture before or after your Songzanlin Monastery visit. Along the way, you can encounter some local believers who are praying on foot. The whole length takes about 2.5 hours.
>> Check more about Things to Do in Shangri-La | Things to Do in Deqin | Activities in Shangri-La
How to Get to Songzanlin Monastery (Ganden Sumtseling Monastery)
Songzanlin Monastery is located about 8km north of Shangri-La City. There is no bus that will take you to the scenic area directly for you to choose. The No.3 bus can take you to the station near Shangri-La Coach Station in about 40 minutes, from where you are suggested to go 2kilometers more to Songzanlin Monastery.
The best way to Songzanlin Monastery is travelling by private car or taxi, because you can get to the scenic area directly and there is no specific requirement for departing time. We China Discovery also offer warm private car service that will help you travel in ease and speed. If you are interested, please feel free to contact us!
For more detail information about how to get to Shangri-La, please visit Shangri-La Transportation | Kunming to Shangri-La | Lijiang to Shangri-La!
Ganden Sumtseling Monastery Map
How to Travel Around Songzanlin Monastery (Ganden Sumtseling Monastery)
The ticket for Songzanlin Monastery includes the sightseeing bus service to take you to the temple from the tourist center. Once you are inside the scenic area, walking is the best way to get around.
Useful Songzanlin Monastery Travel Tips
1. Best Time to Go
Ganden Sumtseling Monastery is suitable for photography all the year around. There is a grand religious festival called Gedong Festival which is held annually during Dec.26 to Dec.29 by Tibetan calendar. During these days, people with the masks of the horse, cattle, sheep, crow, yak come to the square of Songzanlin Monastery and dance together with a very mysterious atmosphere. While the yak butter oil lamps burn in the hall of the temple and the pilgrims pray very devoutly in the front of Buddha. This is a rare chance in Shangri-La to experience the Tibetan Buddhism culture and religion. Check more about Shangri-La Weather & Best Time to Visit.
2. Manners & Taboos
Songzanlin Monastery is a religious site, so travelers should dress modestly, behave with good manner. When visit the temple, please visit by clockwise. Don't talk too loud, don't smoke inside the temple. If you want to take photos of monks or pilgrims, you'd better get permission first. And photography is forbidden in the chapels.
3. Walking Tips
When visiting the halls and eight colleges of Gaden Sumtseling Monastery, travelers should climb 146 steep stairs to reach the halls and temples. At an altitude of 3300m, it can be a little tired to walk up. The ring road of Lamuyangcuo Lake is 2110 meters which takes about 40 minutes by walking which demands your energy to finish it.
4. Photography Tips
The best location to shoot the panoramic view of Songzanlin Monastery is CongGulong Village Viewing Deck which is located on the road to Lamuyangcuo Lake. The sunrise is around 07:00 and the sunset time is around 20:00. To shoot the sunset view, you'd better arrive early and wait for the amazing view. In the monastery, photographers could shoot Thangka, palm-leaf scripture, censer, light and more. The Lama and pilgrims could come into your pictures.
How to Plan a Songzanlin Monastery (Ganden Sumtseling Monastery) Tour
About half day is enough to explore Songzanlin Monastery. Since Pudacuo National Park is only 40 minutes around east of Songzanlin Monastery, many visitors travel these two sites in one go.
In addition to the iconic Songzanlin Monastery and Pudacuo National Park, some visitors may also spend 2~3 days more to explore to Dukezong Ancient Town, Tortoise Hill & Golden Prayer Wheel, Xiagei Tibetan Culture Village… For visitors who want to admire the magnificence of Meili Snow Mountain and would like to plan a hiking to Yubeng Village can spent a extra 2-4 more days in Shangri-La.
>> 3 Days Best Shangri-La Tour
>> 5 Days Shangri-La & Meili Snow Mountain Pilgrimage Tour
>> 7 Days Shangri-La Tour with Meili Snow Mountain & Yubeng Village Hiking
Furthermore, quite a lot of visitors prefer to travel Shangri-La with Lijiang. These two popular tourist cities are two of the superstars for a Yunnan tour, with Tiger Leaping Gorge sitting in between. Some tourists may arrive in Kunming first, visit the Stone Forest then take a flight to the "Lost Land" - Shangri-La.
>> 5 Days Lijiang & Shangri-La Highlights Tour
>> 5 Days Kunming Exploration & Paradise Trip to Shangri-La
Want more surprises of the diverse Yunnan? Why not extending your tour to more top destinations in one go, such as Kunming famous as Spring City and convenient province capital, Dali with profound Dali Old Town and splendid Erhai Lake, Yuanyang with terrific rice terraces, Xishuangbanna with exciting tropical flavor and Dai ethnic dances, etc., which usually needs 6-15 days based on your exploration depth!
>> 6 Days Best of Yunnan Tour (Lijiang / Shangri-La / Kunming)
>> 8 Days Classic Yunnan Tour (Kunming / Dali / Lijiang / Shangri-La)
Upper Tiger Leaping Gorge
Lijiang Old Town
Travel Shangri-La with China Discovery
Looking for a hassle-free Shangri-La tour? Travel with China Discovery and let us take care of everything for you! Our professional local driver will pick you up at Shangri-La Airport or your hotel and then escort you to the attractions directly. During the journey, our English-speaking guide will accompany you all the way and tell you some interesting stories or insider travel tips for your coming Shangri-La tour.
We can also help you with the trip plan in Lijiang. The tour can be tailor-made according to your group size, time, physical condition, plan, interest, budget and every special need. Please feel free to contact us if you need any help!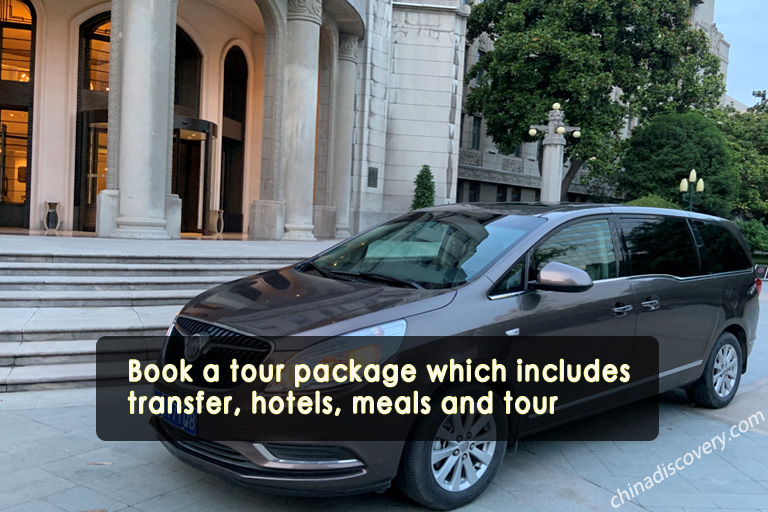 Travel Shangri-La with China Discovery
Keep Reading on Shangri-La
Useful Yunnan Travel Articles
Recommended Shangri-La Tours
Top 3 Shangri-La tours chosen by most customers to explore Shangri-La in the best way. Check the detailed itinerary, or tailor your own trip now with us.
6 Days Best of Yunnan Tour (Lijiang, Shangri-La, Kunming)

Lijiang / Shangri-La / Kunming
5 Days Lijiang & Shangri-La Best Highlights Tour

Lijiang / Shangri-La
Start planning your tailor-made holiday to China by contacting one of our specialists. Once inquired, you'll get a response within 0.5~23.5 hours.
Customize a Trip
Have a question? Get answers from our travel experts or guests
Your Question:

Your Name:

Your Email: