Hotan region is one of the five regions of Xinjiang. It is located in the south corner of Xinjiang Uygur Autonomous Region, with its center at 79.92 ° E and 37.12 ° N. it borders the Kunlun Mountains and Tibet Autonomous Region in the south, the Taklimakan Desert in the north and Aksu, Bayingolin Mongolian Autonomous Prefecture in the East, Kashgar in the west, and Karakoram mountains in the southwest, bordering Kashmir, about 670 kilometers from east to west, It is about 570km wide from north to south, with a total area of 248100 square kilometers.
Why Visit Hotan:
Diverse Ethnic Culture - Hotan area is a multi-ethnic area with Uygur as the main group, mainly including 22 ethnic groups such as Uygur, Han, Hui, Kazak, and Kirgiz. You can experience the diverse culture of different ethnic groups here. People in Hotan are hospitable, and many of them are good at singing and dancing with national characteristics.
Nephrite Jade - It is also known as Hotan Jade. It is one of the four most famous jades in China, and the light-colored jade is called "Mutton fat" jade. Recently, only a few kilos of good quality jade were found yearly. Some are still mined in the Kunlun Mountains to the south in the summer.
Historic Relics - In Hotan, there are many ancient ruins like Niya ruins, Akspiri ancient city, Malik Awati ancient city, Karadun ancient city, Andir ancient city, Asagu castle, Yotegan ruins, and other tourist attractions, and you can appreciate some of these relics at Hotan Museum.
...
Top Attractions to Visit in Hotan
Hotan is rich in mineral resources and famous for its Hotan jade. Hotan has few scenic spots. It takes the Taklimakan Desert as the main attraction and the historical legacy of the ancient Silk Road. The main scenic spots include the Niya site, Zanmu Temple Site, Yulong Kashgar River, etc. To protect cultural relics, the Niya site is not open to the public. You can appreciate the ancient treasures at Hotan Museum, and experience Hotan people's lifestyle at the Grand Bazaar, Hotan night market, etc. Check the following best must-visits to plan your Hotan itinerary.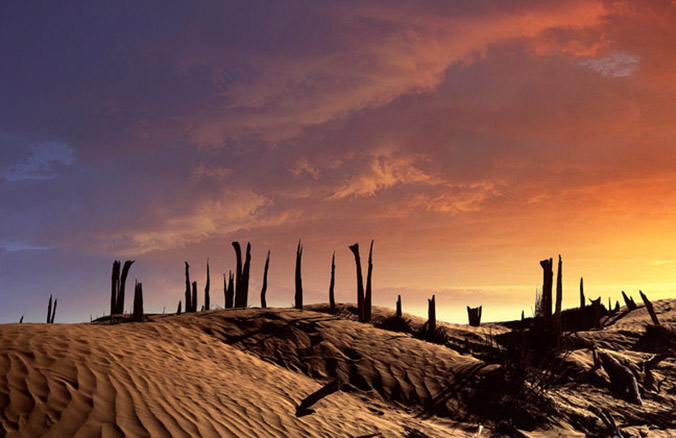 Niya Ruins
Niya site is the former site of the Ancient Jingjue kingdom. It is located in Minfeng County, 150km north of the county center. The site is centered on the pagoda, with relics of houses, temples. At present, it is not open to the public. Some excavated relics are collected in Hotan Museum.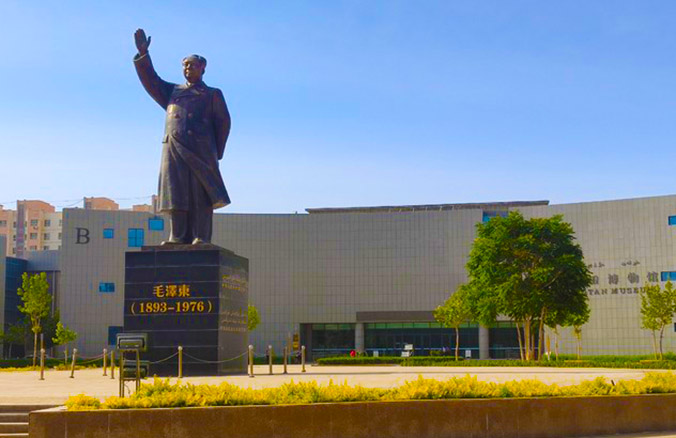 Hotan Museum
Hotan Regional Museum is a comprehensive museum, which collects 3272 sets and 9553 pieces of historic/cultural relics. The museum is divided into Hotan historical and cultural exhibition hall, Niya site special exhibition hall, temporary exhibition hall, etc.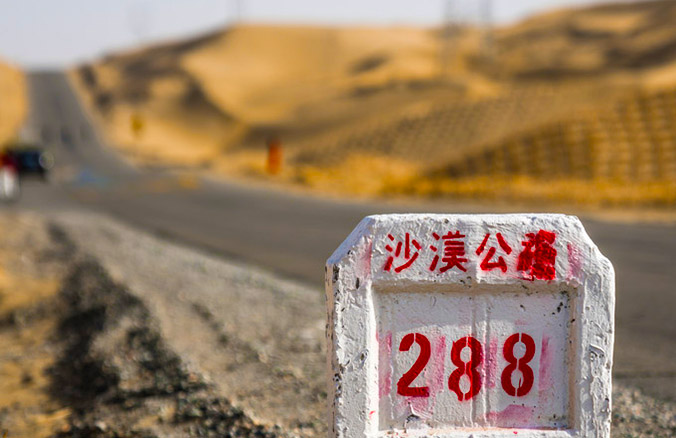 Hotan-Alar Desert Highway
Hotan-Alar desert highway starts from Hotan city in the South and ends at Alar city in the north, with a total length of 424.7 km. It used to be the south section of the national highway G217. There is Hotan checkpoint has a desert landscape observation platform around Hotan's downtown area.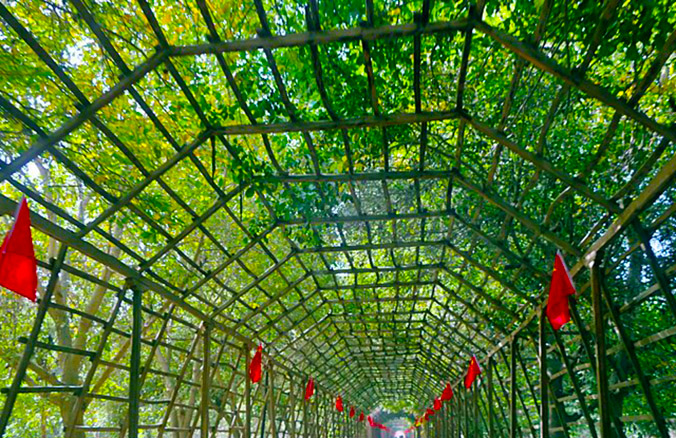 Grape Corridor
The grape corridor is located in Bagqi Town, Hotan County, 12km away from Hotan city center. Since the 1960s, Hotan County has started miles of grape corridor. At present, about 1500km of the grape corridor has been built, creating a miracle in the history of grape cultivation.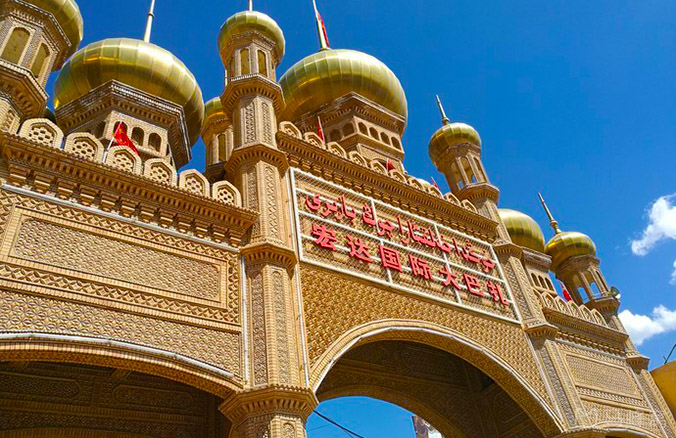 Hotan Bazaar
Hotan Grand Bazaar is located in the northeast of Hotan city. There are not only small commodities but also markets for Uighur medicinal materials, melons, and fruits, means of agricultural production, livestock, second-hand goods, firewood, etc. Bazaar day is more lively every weekend.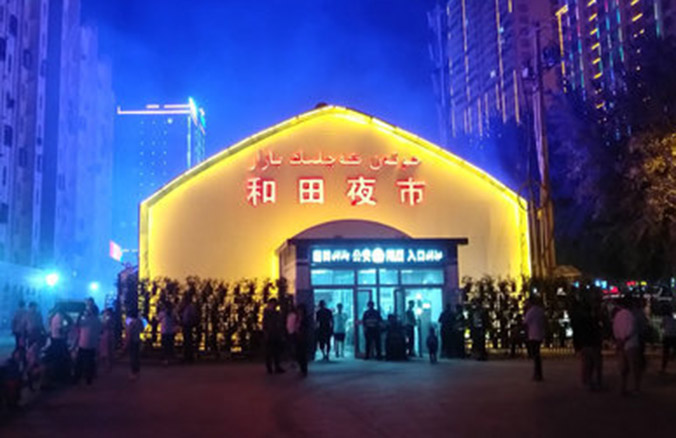 Hotan Night Market
When you come to Hotan, Xinjiang, you will be captured by the local food. Among many features, the Hotan night market is undoubtedly the most representative of Hotan's flavor. There are a variety of Xinjiang special snacks, including roast mutton, roast eggs, roast fish, roast pumpkin, etc.
Hotan Weather & Temperature - Best Time to Go
Hotan is a typical inland arid area, located in the hinterland of Eurasia, with an arid and desert climate. There are 36 rivers in Hotan. It is an area rich in light energy resources in China. The main characteristics are: four distinct seasons, hot summer, cold winter, rapid and unstable temperature rise in spring, windy and sandy weather, and rapid temperature drop in autumn; The annual precipitation is scarce, but the solar resource is sufficient. The frost-free period is long, and the temperature difference between day and night is large. Hotan has an average annual precipitation of 35mm and annual evaporation of 2480mm. It is windy and sandy in four seasons, with sand and dust weather of more than 220 days a year. Due to the wide area of the whole region, there are great differences in climate under different terrain and geomorphic conditions. It can be roughly divided into three climate types: southern region, oasis plain region, and northern desert region. Hotan is suitable to travel all year round, especially in autumn from September to early November.
Tips: Hotan is dry throughout the year and has strong sunlight in the day, it is recommended to wear a mask and sunhat and bring facial cream, lip cream, hand cream, sunhat, sunglasses, and sunscreen accordingly. Also, there is a large temperature difference between morning and evening in Xinjiang. Always remember to bring some extra layers.
Hotan Transportation
Get to Hotan
Hotan is in the south corner of Xinjiang. Both flights and trains (high-speed trains and normal trains) are available. But the flight schedule is not stable and the connected cities are mainly provincial and flights are very limited, so most people choose to get to Hotan by train or get to Urumqi first and then take a flight to Hotan.
By Air: Hotan Airport (IATA: HTN) is about 12 km, 30 minutes' drive from Hotan downtown. It operates mainly provincial flights between Urumqi (1h40min), Kashgar (1h), Shache (1h), etc. You can take a taxi or city bus to downtown.
By Train: Hotan Railway Station (和田火车站) is about 6 km, 20 minutes' drive from Hotan downtown. It has not started operating high-speed trains yet. It receives daily normal trains from Urumqi (21h-31h). There are also normal trains available to Hotan from Turpan, Korla, Kashgar, Aksu, Shache, and other cities in Xinjiang.
Get Around Hotan
You can get around Hotan downtown by public bus. But if you are going to attractions such as Niya Ruins, Taklimakan desert, it is more convenient to charter a private car. But most taxi drivers in Hotan don't understand English or other foreign languages and you need to write down your destination in Chinese in advance.
China Discovery's Private Transfer is Top Recommended
As attractions in Hotan are scattered in different directions, traveling with a private vehicle and a local guide is quite helpful. To better acclimatize yourself to the local environment and get a better travel experience, it's highly advised to get around Ili by private car. Please feel free to contact us for transportation help.
Hotan Accommodation: Where to Stay
In general, the accommodation condition in Hotan can not measure up to hotels with the same star rate in big cities like Beijing, Shanghai, and Urumqi. But you can still find several comfortable 3-star hotels. When you are traveling to Hotan, it is most recommended to stay in Hotan downtown with convenient transportation and various hotel choices. What's more, except for the Niya Ruins, most attractions such as Hotan-Alar Desert Highway, Hotan Bazaar, Hotan Musem, Hotan Night Market, Yulong Kashgar River are all around Hotan downtown area. If you want to stay close to Hotan Airport or Hotan Railway Station, they are also in the downtown area of Hotan.
Recommend Hotels in Hotan Downtown: Hetian Mushitage Hotel (和田慕士塔格大酒店 ★★★) Hotan Xiyu Hotel (和田西域大酒店 ★★★), Tian Du Li Hao Hotel (和田天都丽豪大酒店 ★★★), Yudu Hotel (和田玉都大酒店 ★★★)
Other Popular Destinations in Xinjiang
Covering an area of 1.66 million square meters, almost one in six of China's total territory, Xinjiang is a vast land full of charms. Northern Xinjiang (Urumqi, Karamay, Altay, Kanas, Tacheng, Ili, Bortala-Sayram Lake) and Southern Xinjiang (Kashgar, Tashkourgan, Aksu, Khotan, Kuqa, Koral, Bayingol...) are two main travel regions. Apart from Hotan, there is more amazing natural beauty and cultural charm awaiting your exploration. Discover the most classic destinations below.
Other Destinations along the Silk Road
The ancient Silk Road from Xian to Xinjiang is one of the mysterious and fantastic travel routes in Northwestern China. There are more fascinating destinations along the road, including the ancient capital - Xian, Dunhuang with Mogao Caves, Zhanye known for rainbow-like Danxia mountains, Jiayuguan with Great Wall fortress, Urumqi and Kashgar in Xinjiang. Check the following highlights on the Silk Road and select a great Silk Road adventure here.
Plan your Xinjiang Hotan Tour
Very few tourists travel to Hotan directly and only some travelers shortly tour Hotan when getting from Kashgar. One day is enough to visit the highlights of Hotan, including the Hotan Museum, Hotan Desert Highway.
In Southern Xinjiang, Kashgar is the must-visit destination. Usually, tourists spend 2 days exploring the cultural charms of Kashgar, visiting Kashagr Old Town, Id Kah Mosque, Kashgar Bazaar, Abakh Hoja Tomb, etc. With 2 days more, it's highly advised that you extend your trip to Thshkurgan, view the breathtaking Baisha Lake, Karakul Lake, Muztagh Ata and Pamirs landscape and explore mysterious characterized Tajik culture. If time allows, you can travel to more wonderful destinations in Southern Xinjiang, such as Hotan, Korla, Aksu, etc.
Xinjiang is vast and beautiful, and Northern Xinjiang has stunning nature landscape like Heavenly Lake of Tianshan (Urumqi), fairyland Kanas Lake & serene Hemu Village (Altay), fantastic primitive grasslands (Ili's Kalakun, Narati...), grand canyons (Anjihai Grand Canyon) and so on. If your holiday is long, you can take an in-depth Xinjiang tour, discover more natural beauty, historical treasures and ethnic biodiversity in this magic land. We offer best-guided Xinjiang tour packages, and you can also contact us to customize a special Xinjiang adventure by yourself.
Recommended Xinjiang Tours
MORE