How to Get from Xian to Zhangjiajie 2023/2024
Xian and Zhangjiajie are both extremely popular tourist destinations in vast China. One belongs to the vital ancient capital with the world impressive Terracotta Warriors and Horses, and the other boasts the world unbelievable natural miracles and appealing prototype of the floating mountains in the 3D movie masterpiece "Avatar". Many traveling people to China combine those two top destinations together for a comprehensive savory of the culture, history, nature and fun in this amazing country.
Xian has a flight distance of about 590 kilometers from Zhangjiajie, and usually it needs about 12-14 hours to get from Xian to Zhangjiajie by car. However, it is not suggested for travelers with the so long time for tiring driving. And following we will tell you all the useful and practical information about how to get to Zhangjiajie from Xian by means of flights, trains, etc. to help you plan your coming Xian Zhangjiajie trip in China in 2023/2024!
Transportation Map of Xian to Zhangjiajie
1. Xian to Zhangjiajie Flight (1.5 Hours) (Most Convenient)
Xian has daily flights to Zhangjiajie City, however, there is usually only 1 flight each day, which takes about 1.5 hours during 20:10-21:45 from Xian Xianyang International Airport to Zhangjiajie Hehua International Airport. So far, taking the direct flight from Xian to Zhangjiajie is the best and most convenient way to save time and energy for travelers. Besides, there is another morning flight with a layover in Changsha City, which is during 08:45-13:20, for about 4.5 hours. But that morning flight is not available every day, and you can choose that usually on Mondays, Wednesdays, Fridays and Sundays.
Check more about: Flights to Zhangjiajie >>
Popular Xian and Zhangjiajie Tour Packages: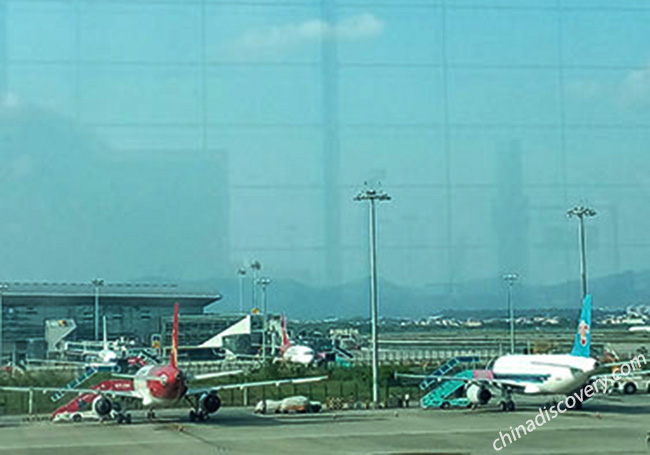 Xian Xianyang International Airport
2. Xian to Zhangjiajie Train (16 Hours) (For Traveling on Budget)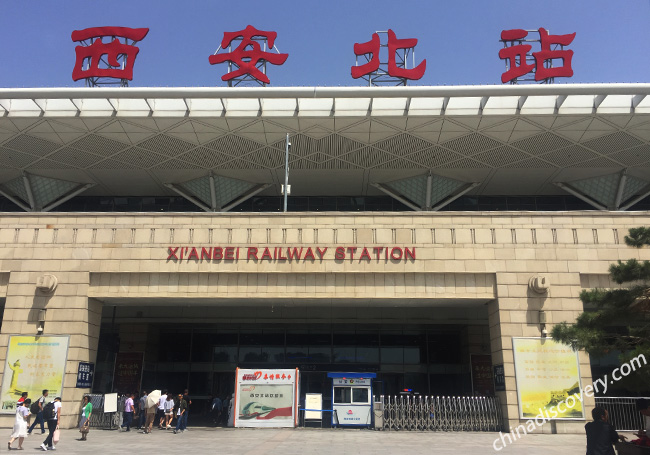 Xian Railway Station
3. Xian to Zhangjiajie via Changsha (Flights & Trains)
Since flight and train selections between Xian and Zhangjiajie are limited, if you fail to book the direct flight or train from Xian to Zhangjiajie, you can also consider transfer via Changsha, the capital city of Hunan Province (including Zhangjiajie).
>> 5 Days Changsha & Zhangjiajie Avatar Scenery Tour by Train
Optional 1: Xian Changsha Bullet Train + Changsha Zhangjiajie Bullt Train (8 Hours)
Xian to Changsha Bullet Train:
There are 8 pairs of bullet G trains running between Xian North Railway Station and Changsha South Railway Station every day. The trains from Xian usually depart during 09:30 and 13:50 and then arrive in Changsha during 16:00-20:30, with the whole riding of 5-6.5 hours.
Changsha to Zhangjiajie Bullet Train:
While, Changsha Railway Station has many bullet trains to Zhangjiajie West Railway Station every day from early morning till night, which usually needs about 2.5-3.5 hours. It usually needs about 0.5 hour to get from Changsha South Railway Station to Changsha Railway Station by taxi or local Metro Line 2
Check more about
Xian to Changsha Train Schedule & Prices >> | Changsha to Zhangjiajie Train Schedule & Prices >>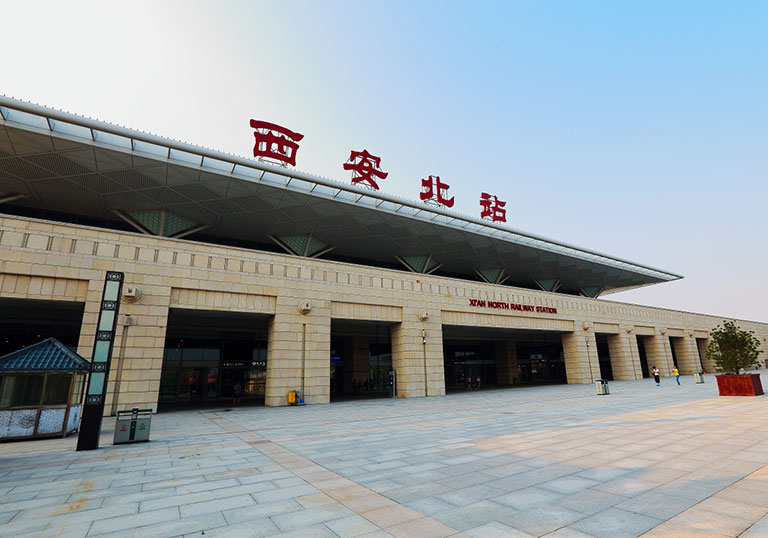 Xian North Railway Station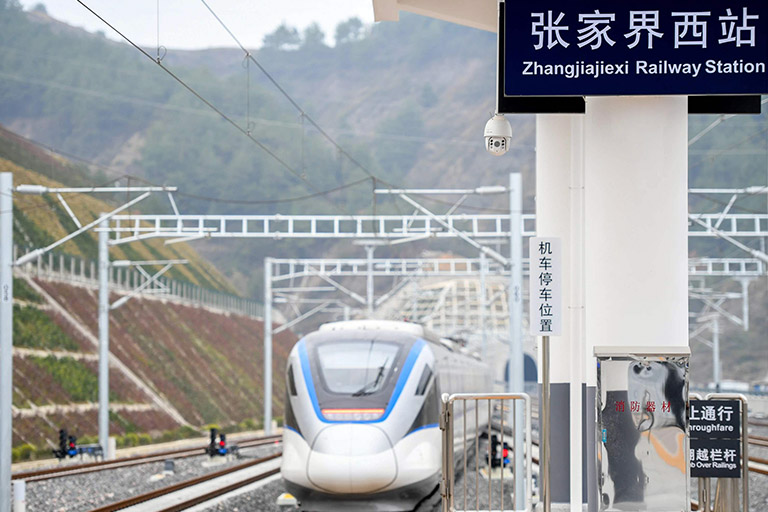 Zhangjiajie West Railway Station
Optional 2: Xian Changsha Flight + Changsha Zhangjiajie Bullet Train (5.5 hours)
Xian to Changsha Flight:
Also, you can choose to go first by Xian to Changsha direct flights. There are more than 10 daily flights from early morning to afternoon hours from Xian Xianyang International Airport to Changsha Huanghua International Airport. The earliest flight departs at 07:00 and arrives in Changsha at about 08:50, and the latest one is during 21:10-23:00 a whole flying for about 2 hours.
Changsha to Zhangjiajie Bullet Train:
After your flight land in Changsha Airport, you can transfer to Changsha Railway Station to catch the 2.5-3.5 hours' high speed train to Zhangjiajie. Since there are still many options to match your flight time, don't worry about any missing!
Transfer from Changsha Huanghua Airport to Changsha Railway Station:
By Metro: take Changsha Maglev train from Huanghua Airport to Maglev High Speed Railway Station and transfer to Changsha Metro Line 2 to Changsha Railway Station, for about 1 hour.
By Taxi: about 30-40 minutes.
The whole flight and bullet transfer take about 5.5 hours. But since you are required to arrive at the airport early and usually 2 hours, you need prepare about 7.5 hours if you choose this way!
Check more about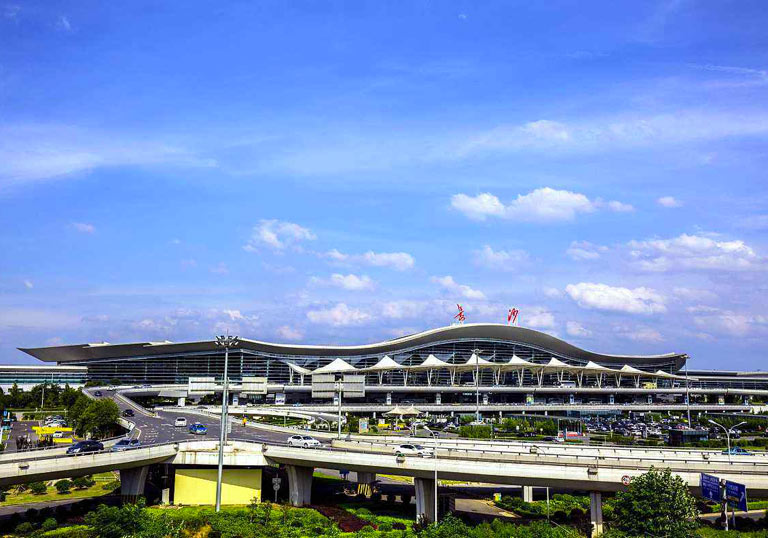 Changsha Huanghua International Airport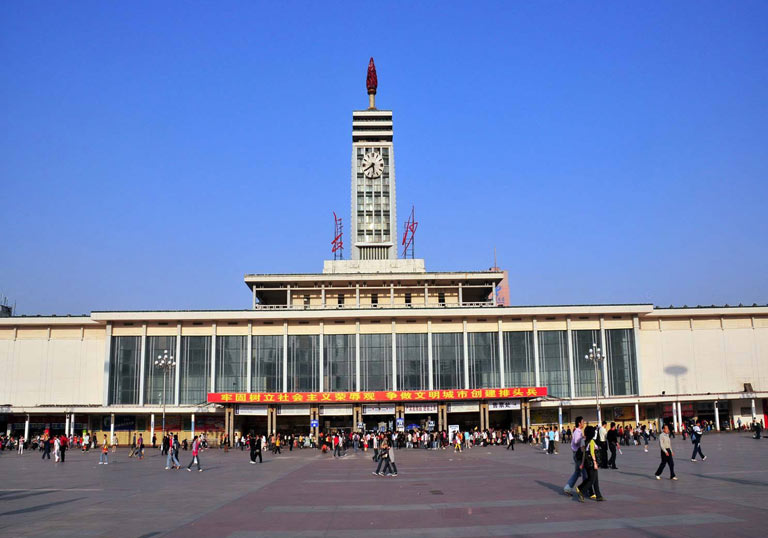 Changsha Railway Station
4. Xian to Zhangjiajie Coach (16 Hours) (Not Suggested)
Xian to Zhangjiajie coach is available, however, we do not suggest travelers, especially foreign travelers, to choose that, because the distance coaches run 16 hours from Xian to Zhangjiajie and there are very few selections. To let you enjoy a more comfortable travel experience, you are advised to choose the flights or trains to transfer from Xian to Zhangjiajie.
How to Plan a Xian Zhangjiajie Tour
Xian is the well-known important ancient capital city to discover the splendid culture and history of China. Visitors usually spend 2-3 days within Xian city to see the not-missing Terracotta Warriors, walking and cycling on the Ancient City Wall, stroll at Muslim Quarter, visit the interesting Giant Wild Goose Pagoda, appreciate some awesome shows and performances, etc. To deep discover the history in Xian, it needs 1-2 more days to those outstanding museums and mausoleum sites. Moreover, if you have more time, you can spend 1-2 more days to the nearby Mount Huashan to embrace the marvelous natural sceneries of rocks and sunrise, etc. and also take a risk on the thrilling Plank Walk, etc.
For Zhangjiajie, most people enjoy 2-3 days to appreciate the real "Avatar Mountains", Tianmen Mountain, Huangshi Village, Golden Whip Brook with lovely stream, Tianzi Mountain, Zhangjiajie Grand Canyon with the world largest and highest glass bridge, and more spectacular natural sceneries of sea of clouds, sunrise, sunset, mists, fogs, etc. to be totally immersed in such a paradise. Apart from that, many people also enrich their trip to the nearby Fenghuang Ancient Town to see the featured western Hunan ethnic minority and their antique wooden tilted houses and river view, or to Fanjingshan Mountain to see the mushroom stone and odd mountains.
Best Popular Xian and Zhangjiajie Tour Packages:
2 Days Xian City Break (Pick Up from Hotel, Train Station or Airport)
3 Days Classic Xian Tour (Best Highlights Plus Enjoyable Pace)
4 Days Xian Highlights Tour with Mount Huashan Hiking
4 Days Zhangjiajie Tour to Yuanjiajie & Tianmen Mountain National Park
4 Days Zhangjiajie Classic Discovery Tour
4 Days Zhangjiajie Exciting Adventure with Glass Bridge
5 Days Classic Zhangjiajie & Fenghuang Tour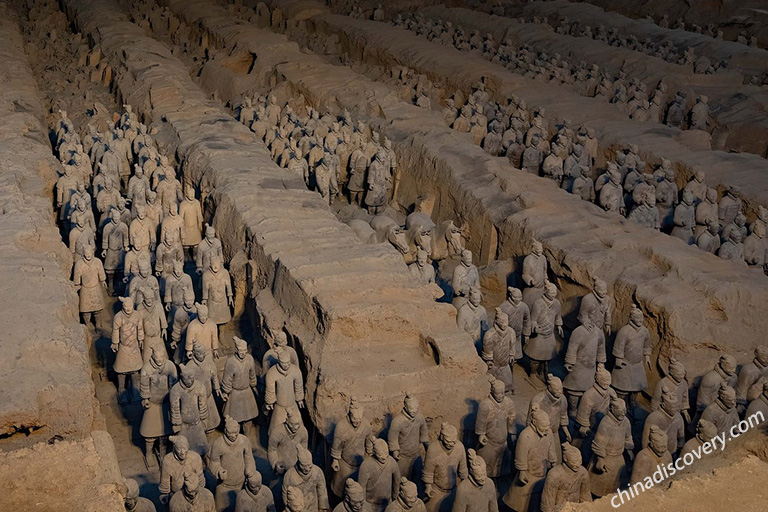 Xian Terracotta Warriors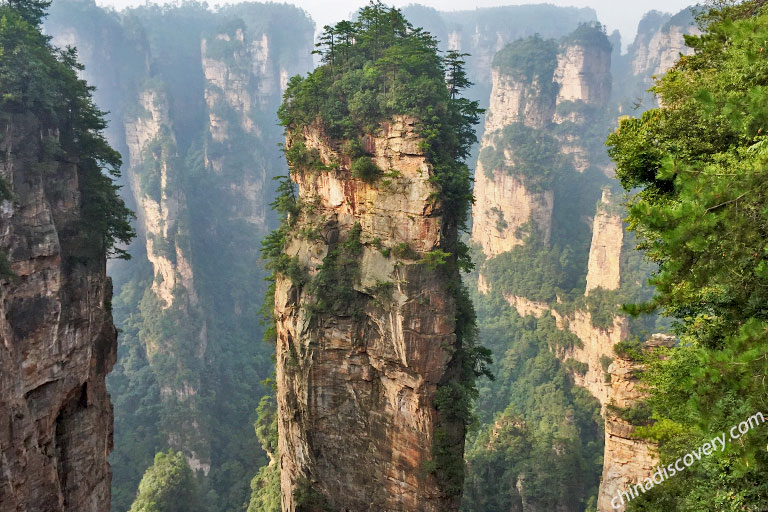 Real "Avatar Mountains" in Zhangjiajie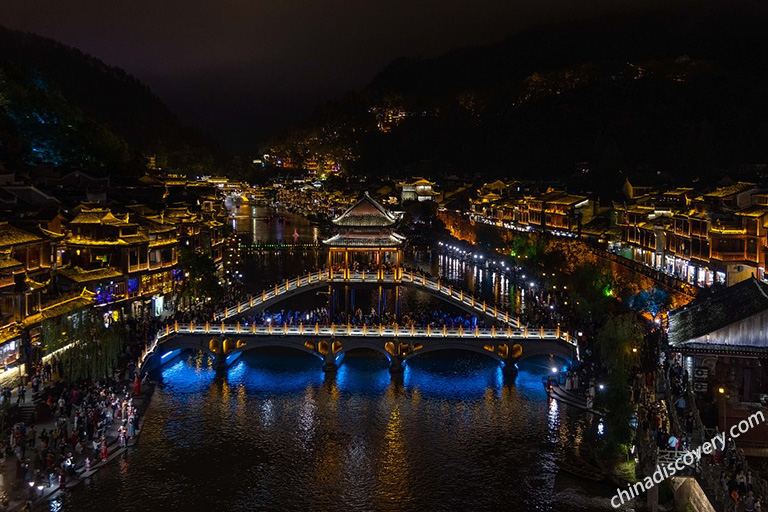 Fenghuang Ancient Town
Travel Xian and Zhangjiajie with China Discovery
To help you enjoy a worry-free trip to Xian and Zhangjiajie and the whole China, we suggest you travel with China Discovery. Our experienced travel expert will help you arrange the transportation and everything well to let you spend all your effort and time on the sightseeing. If you have any other ideas or questions about your Xian Zhangjiajie tour, please feel free to contact us. We are specialized in tailor-made tours that fit you best according to your own interests, requirement, traveling time, etc.
Read More about Zhangjiajie Transportation
Useful Zhangjiajie Travel Articles
Keep Readings on Zhangjiajie Tours
Recommended Xian Zhangjiajie Tours
Top 3 Xian Zhangjiajie tours chosen by most customers to explore Xian Zhangjiajie in the best way. Check the detailed itinerary, or tailor your own trip now with us.
6 Days Ancient Xian & Zhangjiajie Beauty Contrast Tour

Xian / Zhangjiajie
7 Days Xian Mount Hua Zhangjiajie National Park Tour (Flight Covered)

Xian / Mount Huashan / Zhangjiajie
13 Days China Landscape Tour including Zhangjiajie and Guilin

Beijing / Xian / Zhangjiajie / Guilin / Shanghai
Start planning your tailor-made holiday to China by contacting one of our specialists. Once inquired, you'll get a response within 0.5~23.5 hours.
Customize a Trip
Have a question? Get answers from our travel experts or guests
Your Question:

Your Name:

Your Email: