Xi'an may become an unexpected highlight of your trip to China, and a great lesson of Chinese culture and history. You may have known Xi'an is the home to the Terracotta Warriors, one of the world's most significant UNESCO Heritage Site, but don't mistakenly think that Terracotta Warriors is all the ancient city has to offer and sightseeing in Xian is all about museums and historical sites. Actually X'an is full of adventure, adrenaline, and fun. From museums to mountains, temples to street food, Xi'an has something for everyone.
Brief Xian Travel Guide:
Where is Xian: Shaanxi Province, northern China (5hrs' train from Beijing)
Best time to visit: suitable to visit all year around; March to June and September to November are two best periods to visit Xian.
Recommended trip length: 2-4 days
Main transportation: flights, high speed trains, buses, driving, biking, etc.
Accommodation: various choices from deluxe resort hotels, starred hotels to budget hostels and homestays.
Xian Sightseeing Map and Places to Go
Xian is packed with culture and history. Most of the things to do in Xian are about exploring the magnificent history and culture of the city (of China as well). Don't worry that it may be boring because you can explore and feel the Xian's culture and culture in many interesting ways, such as making your own terracotta warriors with clays after visiting the real Terracotta Warrior Museum, biking on the top of the Ancient City Wall, learning Chinese calligraphy in Tangbo Art Museum, dressing like ancient Chinese emperors, etc. Generally speaking, the Terracotta Warriors, Ancient City Wall, Muslim Quarter, Bell Tower, Giant Wild Goose Pagoda, Shaanxi History Museum are 6 places you can never miss out no matter you have 2 day, 3 days or 4 days in Xian. If you like adventure, Mount Huashan is a MUST either. It is only about 40mins' train ride from Xian. To visit above 7 places all together, you need at least 3 full days. If time allows, you can add several smaller attractions into your itinerary, such as Hangyangling, Huaqing Pool, Tang Paradise Park, etc.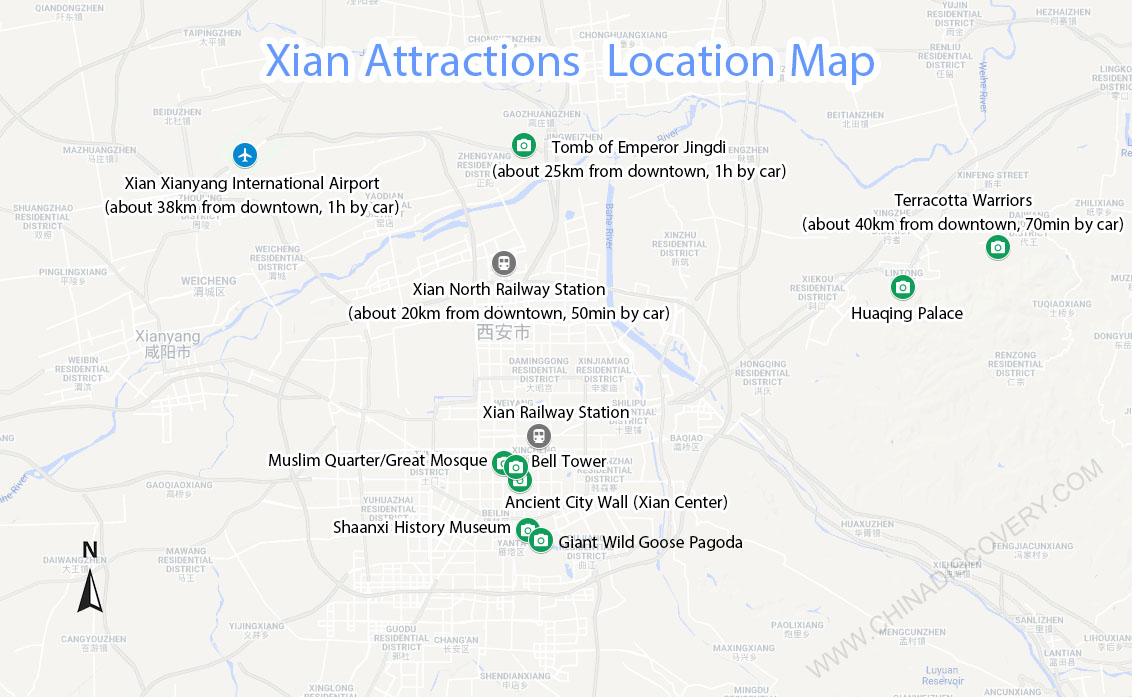 Xian Sightseeing Itinerary Plans
3~4 days are the most recommended trip length for a Xian Itinerary, which allows you to sweep all the highlights in and around Xian. At the same time, you don't have to struggle to make every minute of your time count. If you only have 2 days or even 1 day to stay in Xian, don't despair! You still have chance to get the essence of Xian if you plan your itinerary well.