Tibet Travel Permit (Tibet Tourism Bureau Permit) 2024
Understand The Tibet Travel Policy
Tibet Autonomous Region is located in western China frontier. As one of the most popular tourism destinations in China even the world, Tibet has the special need for protection of its distinctive ethnic traditions, cultural heritages and ecological environment. Thus, China National Tourism Administration sets special entry regulations in Tibet that independent travel is not allowed for foreign tourists; foreign tourists have to travel Tibet with a China-based travel agency like China Discovery; foreign tourists must obtain a Tibet Travel Permit before entering Tibet; foreign tourists can customize your own itinerary to the opened tourism areas, such as Lhasa, Namtso, Mount Everest, Mount Kailash, etc.
Most Popular Tibet Tours:
>> 4 Days Lhasa Essence Tour | 5 Days Lhasa Namtso Tour | 8 Days Classic Mount Everest Tour from Lhasa
Table of Page Content
The Tibet Travel Permit, also called Tibet Entry Permit, or TTB Permit, is a obligatory and foremost permit issued by Tibet Tourism Bureau (TTB) for aliens' visit of Tibet. It is required for all foreign tourists and Taiwanese no matter you travel by solo or group. Holding it, you can visit Lhasa, Namtso, Shigatse, Gyantse, Mount Everest, Mount Kailash, and else destinations in Tibet. Without the permit you can NOT board the train or flight to enter Tibet.
Pleasure ensure your Chinese Visa and Tibet Travel Permit are well prepared before going to Tibet.
Foreign tourists cannot apply for Tibet Travel Permit on their own. They must entrust an authorized local travel agency to do the application before departure. We, China Discovery has arranged many worry-free Tibet tours for our foreign clients. With our help, you will get the Tibet Travel Permit and travel safely and easily. Below is the Tibet Travel Permit requirements:
● Confirm a Tibet tour itinerary which can be designed by yourself or us;
● Scanned copy/fax of your valid Chinese Visa and passport;
● A detailed address (maybe hotel location) to receive your Tibet Travel Permit;
Note: Though the documents needed is quite simple, you shall provide us to at least 20 days in advance for application, to avoid any delay of your travel plan.
After receiving your valid passport and Chinese Visa and confirmed travel itinerary, your travel agency will deal with all the permit application processes for you. You only need to wait for a certain period of time to get the Tibet Travel Permit.
Know about the application processes in the following:
1. Contact a China travel agency like us to book a Tibet tour with confirmed itinerary;
2. Pay the deposit to us by by PayPal, bank transfer, Alipay, etc.;
3. Provide us scanned copies of your Chinese Visa and passport at least 20 days ahead of your trip;
4. We will submit your application to Tibet Tourism Bureau;
5. We receive the permit from the Tibet Tourism Bureau;
6. We express the permit to your hotel in China, or let tour guide give it to you at a train station or airport in other cities in China.
Tibet Travel Permit is free of charge by the Tibet Tourism Bureau, which is well-marked in the Tibet Travel Permit in both English and Chinese. The service fee of permit application is usually included in the tour package you sign up with your travel agency. Tibet-Travel-Permit-Only is not available.
If you plan to visit farther areas beyond Lhasa, extra Tibet permits are required, such as Aliens' Travel Permit (PSB Permit), Military Permit and Border Pass. But please don't worry, China Discovery will apply for and get all the Tibet permits needed for you to make sure you enjoy your Tibet trip smoothly.
Aliens' Travel Permit (PSB Permit) - allowing you to travel beyond Lhasa region to other prefectures of Tibet, such as Shigatse, Gyantse, Shannan, Mount Everest, Ngari, etc.
Military Permit - allowing you to visit opened areas in Nyingchi, Ngari, Chamdo and eastern Tibet;
Border Pass - allowing you to visit border areas, such as Shigatse, Ngari, Nyingchi, etc.
Required Permits for Mount Everest: Tibet Travel Permit, Aliens' Travel Permit, Tibet Border Pass.
Required Permits for Mount Kailash: Tibet Travel Permit, Aliens' Travel Permit, Tibet Border Pass, Military Permit.
Exploration Nepal and Tibet together is a very popular route for international travelers to view different Himalayan landscapes and experience local culture. However, if you travel to Tibet from Nepal, whether by overland driving or take Kathmandu-Lhasa Flight, you must apply for a Group Visa (namely Chinese Tourist Group Visa) from Chinese Embassy in Kathmandu, capital of Nepal. It is a single - entry Chinese Visa with a duration of stay up to 30 days. And it requires all group members travel as a whole team, enter Tibet and exit China via the same port, at the same time and travel with a same itinerary. (Attention: The Chinese Visa you have got in your home country is not valid for Tibet entry from Nepal.)
The Chinese embassy in Kathmandu only accepts the Group Visa application from the licensed local travel agencies, which means you cannot apply for the Group Visa on your own too. Application Procedure: book a Tibet tour from a China travel agency like China Discovery first --> send us the scanned copy of your valid passport & Chinese Visa to apply for Tibet Travel Permit --> fill in the Group Visa application form, prepare original passport, passport-size photo, pay visa fees and service charges in Kathmandu --> we submit to Chinese Embassy in Nepal --> mail the issued Group Visa to your hotel/ pick it in our Nepal office by yourself.
Processing Time: regular service - about 5 working days; urgent service - about 3 working days.
Cost and Fees: US citizen - $140; Canadian citizen - $85; Nepali citizen - $27; Others - $51.
Above information is for your reference only. You can contact us for the latest information.
Top Tibet Nepal Tour Packages:
>> 8 Days Tibet Classic Tour from Kathmandu
>> 8 Days Lhasa to Kathmandu Oveland Tour via EBC
Indian passport holders have two ways to visit Tibet. Regular Indian tourists who are not going to Mt. Kailash & Lake Manasarovar can travel in Tibet like other nationals with valid Chinese visa, passport and Tibet Travel Permit. Of course, you have to use a China travel agency to arrange tour services.
Indian pilgrims who are planning visiting Tibet destinations including Mt. Kailash or Lake Manasarovar have to join in official pilgrimage tour group organized by Indian government.
Classic Tibet Tour including Mt.Kailash:
China Discover has rich experience in both Tibet Travel Permit application and valuable Tibet tour operation. We have obtained 1,750+ good reviews on Tripadvisor and 3,510+ favorable customer reviews so that you can 100% rely on our tour services. To help you create wonderful memory in Tibet, we will take care of all the application of Tibet Travel Permit and other required permits as well as all the tour details, such as transfer, guide, hotels, tickets, etc. All you have to to is to enjoy endless fun of Tibet trip 100%.
You may choose from our most popular China Tibet tours, or just contact us, tell your interests and travel plans, we could customize a perfect trip as you like.
Top Popular Destinations in Tibet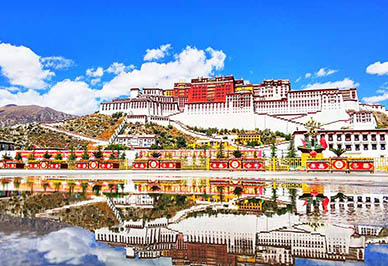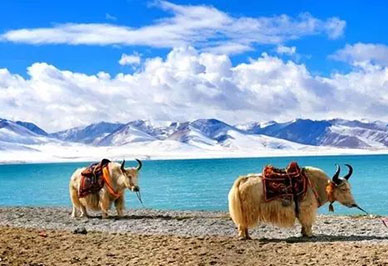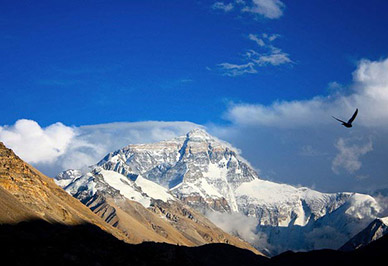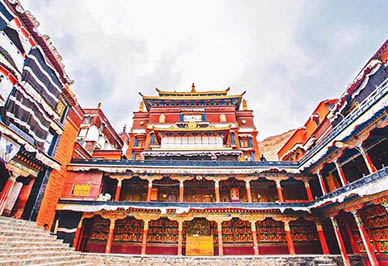 Keep Reading
Recommended Tours
Top 3 tours chosen by most customers to explore China in the best way. Check the detailed itinerary, or tailor your own trip now with us.
4 Days Lhasa Essence Private Tour

Lhasa City & Suburb
8 Days Lhasa to Kathmandu Overland Tour via Mount Everest (unavailable)

Lhasa / Gyangtse / Shigatse / Everest / Gyirong / Kathmandu
9 Days Tibet Discovery Tour Including Everest and Namtso Lake

Lhasa / Gyangtse / Shigatse / Mt.Everest / Namtso Lake
Start planning your tailor-made holiday to China by contacting one of our specialists. Once inquired, you'll get a response within 0.5~23.5 hours.
Customize a Trip
Have a question? Get answers from our travel experts or guests
Your Question:

Your Name:

Your Email: