---

Anirban Ray
India
Reviewed on

February 17, 2021

I recently completed a trip to Xiamen organized by China Discovery. I am based in Guangzhou. China Discovery assigned a travel consultant(Mr. Wonder) to me, who designed a tailor-made itinerary suiting my purposes. Mr. Wonder was fantastic, extremely responsive, kind, flexible, and quick, responding quickly to any question or request I had, and going beyond the call of duty to accommodate my needs.

I will plan all my future trips with China Discovery. I highly recommend China Discovery as a travel agency able to arrange your trip!

Mr. Wonder is a wonderful person. I am so impressed with him. Actually I planned a next tour with him for Xian--Harbin in new year and paid advance. But I had to cancel the tour because of increase in restriction. He refunded me all the money.

Conan M
USA
Reviewed on

January 17, 2021

I've gone on two trips with China Discovery and both were wonderful. Each was customized for my preferences (as a history teacher) and both the guides and the drivers were perfect. There was a willingness to help clients eat well as well as the ability to adapt to challenging weather conditions and the challenge of being an American in China in these uncertain global times. I always felt taken care of and kept safe by Wendy and the company and when I next want adventure in China I will seek them out again. I cannot recommend them highly enough.
Explore Xiamen

Jon
USA
2-Days Trip to Xiamen

FJE
China
Reviewed on

October 8, 2020

The overall arrangements (rooms, meals, transportation, sightseeing etc) were excellent and a big thanks to Ms Riley considering my last minute request for a 2-days trip to Fujian (Xiamen). My personal tour guide (Nick) was exceptional and professional. Again Thanks for making this trip a memorable one.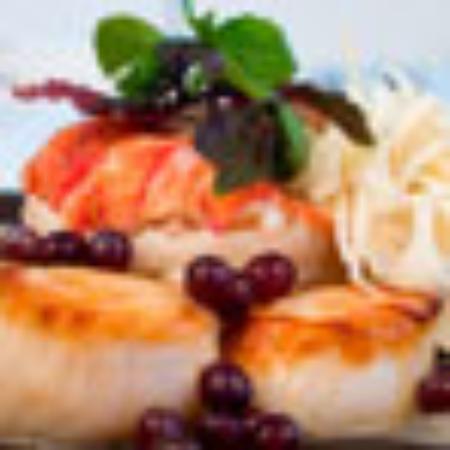 Kwoksmusic
Australia
Reviewed on

April 19 2019

Dear Jack,

My family and I had a wonderful time in China! You selected great hotels and food for us throughout our trip - thank you! My brother and sister in law were particularly impressed by the guides in both Xian and Xiamen. Sofy in Xiamen went out of her way to do some research into our family's last name to help us locate our village. While she couldn't find the actual village, she got us close enough.

Overall, the hotel quality was very good, and the food the best I'd eaten in China (its my 4th. trip.) and although Danny was sick once, we are not sure its the food as no one else got sick. The taste was just fantastic, especially in your home city of Chengdu!

Personally, I loved the Yangtze - what an amazing experience to be on that river! The local guide who took us on the "Green Goddess" tributary cruise, is a native from those mountains, so she was able to tell us about her family's life on the mountains. She even sang songs in her native language for us, which was wonderful!

I only have a couple of suggestions for improvement. For the tour in Xiamen, 1 day on Tulous is enough and a whole day should be allocated to Gulangyu. There were places in Gulangyu we would have loved to look at - for example the book store cafes, but we had no time at all. Secondly, it would be even better during long car rides (3 hours to Tulou), for the guide to give us more information about the areas we passed. She always answered our questions well, but it would be better if there was a plan.

Thank you for your good planning overall. We are impressed with China's progress and we will certainly be recommending both China and your company to our friends for their travels!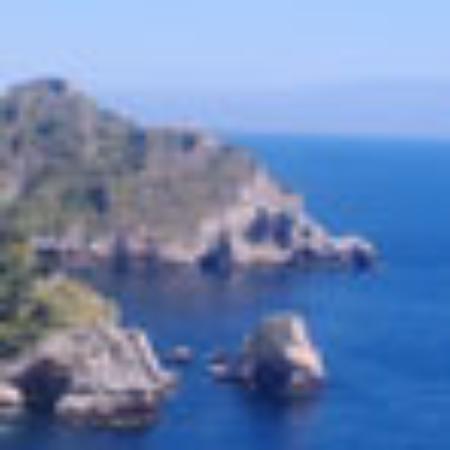 tifcsx
Singapore
Reviewed on

January 22, 2019

We requested for a three-city itinerary across Xiamen, Shantou and Wuyishan.

How China Discovery works is that you contract with them and they proceed to sub-contract with other tour guides in the various cities if they do not have a presence there. As such, a tour guide in the first city may not have clarity on what your itinerary might be for another city.

First up: the service from China Discovery.

1. Very prompt and responsive throughout, even during the trip itself. If you have WeChat I suggest getting the contact of the travel agent serving you, so that you may contact him/her during your trip in case you run into any difficulties.

2. Very pleasant and accommodating. I made several changes and Catherine (my travel agent) was quick to come back with a revised itinerary and quote. Not that I encourage being a difficult customer!

3. Special mention to Catherine for being contactable over WeChat all the way through my trip. It's exactly what I needed for peace of mind bringing my family of 9 around.

Secondly, the tour guides.

Xiamen: Tom Tang, although he was only in charge of shuttling us back and forth from the airport and hotel, we found our conversations with him to be incredibly informative. A man knowledgeable on Xiamen and Chinese culture and history. Excellent English.

Shantou: Xiao Qiang, great recommendations for food, very passionate about this category. According to him, many HKers come over from HK for gourmet trips - they see Shantou as a dining destination. We had amazing braised goose and a fantastic, affordable seafood dinner on the last night.

Wuyishan: Jack, very personable and eager to please. Pretty funny too and chatty. His family owns a tea plantation, so we joked that he should bring us some tea leaves. On the last day, he kindly gifted us with two boxes of tea leaves.

We tipped rather generously, approximately 700-900 for each guide (aside from Tom) for 2-3 days. But we had 9 people so we thought that amount was reasonable.

Would definitely recommend China Discovery for their service and quality tour guides.
See more reviews on Tripadvisor See all reviews from our guests
---
Amazing Xiamen Travel Stories
Here are real Xiamen travel stories shared by our treasured customers who enjoyed their Xiamen travels with top highlights. One of our travelers loved Xiamen so much that he thought Xiamen was underrated, after he traveled with his friend to Xiamen and Fujian Tulous. More travel details and photos were given below to inspire you for your trip to Xiamen. You can click Customer Travel Stories (2012-2023) to find more inspiring trip experience or directly contact us to design an all-inclusive Xiamen tour on your own!
"Only You" - Couple's Resounding 69 Days Private China Journey

Elie & Marie has successfully enjoyed their wonderful and romantic 10 week couple's private vacation and experienced a lot of interesting things in 32 destinations around vast China!



Elie (Belgium)



(69 Days) 2019.09.04~2019.11.11



Beijing - Hohhot - Datong - Pingyao - Luoyang - Xian - Jiayuguan ...... Chengdu - Yangtze - Zhangjiajie - Yunnan - Guilin - Xiamen - Hangzhou - Shanghai
More City Reviews from Our Customers
All Latest Xiamen Travel Guide
Have a question? Get answers from our travel experts or guests
Your Question:

Your Name:

Your Email: