---

Violet
Columbia
Reviewed on

August 1, 2022

We visit Tibet for 9 days and was an amazing experience. Even though going there in times of COVID restrictions was a bit stressful due to all the paperwork and permits you need to travel to Tibet. We want to thank Wonder and the agency for all their hard work helping us through this process.

Once we got there, the local guide and driver made everything in their power to make us feel the most comfortable during the trip.

They avoided the peak hours to visit monasteries, lakes and of course the Everest. The whole experience was incredible and I truly recommend China Discovery's service in order to obtain the best experience.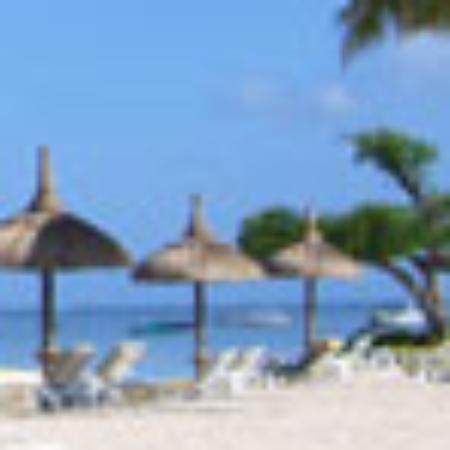 JEAPIERRE
France
Reviewed on

October 22 2019

The tour was very well orgnized by China discovery ( Jack Li) and very interesting

Xi'an with the terracota of course but also the city wall and the old city

Chengdu with the Giant Pandas

Xining , door to Tibet and Tibetan civilisation with the Qinhai lake and the so interesting museum

Lhasa with the Potala and other monasteries

Beijing at the end with the Great wall and the Tianshan etc,

Very good souvenirs!

derek d
Australia
Reviewed on

August 12 2019

We recently completed a three week private tour of China and Tibet organised through China Discovery. We commenced in Shanghai and visited Yichang, Yangtze Cruise, Chongqing, Chengdu, Leshan, Lhasa, Xian, and Zhangjiajie.

After much research and contacting a number of tour companies both here in Australia as well as China based operators, we opted for China Discovery mainly due to good feedback reviews. We presented our own programme to Jack Li at the Chengdu office who put together a comprehensive itinerary which was reviewed and fine tuned to suit our requirements. Every communication with Jack was quickly responded to, and all of our many questions were clearly and carefully dealt with.

Jack also assisted us regarding visa's and Tibet entry permits. The tour itself proved to be excellent with the right mix of touring, sightseeing as well as time to do our own thing. The logistics of organising drop offs and pick ups as well as sightseeing over eight cities with two rail trips, one cruise, six hotels, and four internal flights went seamlessly and without a hitch.

At all of our destinations we were met on time by a guide and driver.

All of the guides also escorted us to the many train stations and airports and ensured that we made all departures safely and in good time.

Vans were used for local sightseeing and all vehicles were very clean, tidy and air-conditioned, and all drivers were polite and very helpful.

All of the guides were excellent - they were friendly, informative, their English was exceptional, and nothing seemed to be too much trouble for any of them.

The Hotels suggested were all very good and in good locations. At all times we felt safe and very well looked after. Unfortunately, one of us had to be unexpectedly hospitalised in Lhasa and Pippo our guide, went well and truly beyond expectations to assist us.

We were able to continue our tour in a modified form and Jack and the guides were most helpful and understanding of our changed needs.

In reflecting on the whole process together with the tour itself, we have no hesitation in highly recommending China Discovery.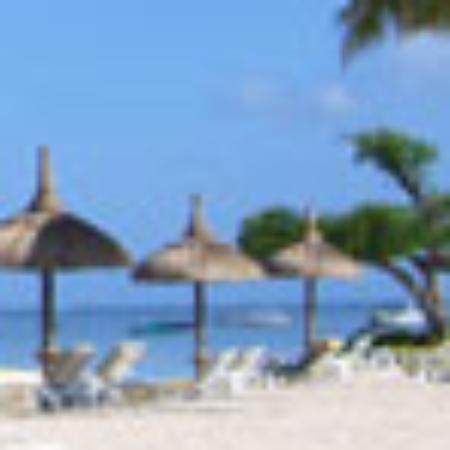 HarrisLeeRoaming
USA
Reviewed on

August 11 2019

Our family booked a custom private tour for the China portion of our trip in July and August this year (five people age range 11-74). Our travel consultant Rita Jiang, is the same consultant we used three years ago when I was traveling with my then 8 year old around Yunan, and she did a fantastic job- both times. This year we went to Xian, Chengdu - did the panda volunteer (a highlight for our daughter), Yunan where she helped arrange activities we did not do before: duanyang rice terraces (Jack was a phenomenal guide!),Lijiang area: Jade snow mountain, Shaxi, Shangri-la and Balagezong, Tibet- Lhasa. We did not use her services for Cambodia or Vietnam, though she is able to make arrangements for other countries in Asia.

We communicated via email and paid via PayPal. Her communication was excellent, she adjusted our itinerary according to our concerns and goals, made some suggestions, and coordinated our permits for Tibet. The trip went very smoothly- the high speed trains, domestic flights, private vehicles, excellent local guides. In country, she continued to keep in touch with us via email and wechat. Overall a great experience and we would not hesitate to recommend (and use again) their private custom tour services and our travel consultant, Rita Jiang.

Traveller88882013
Australia
Reviewed on

June 28 2019

China Discovery, Chengdu - Travel Consultant Ms Rita Jiang organized this trip for me and my wife. We did not want to travel in a group as we wanted flexibility and comfort. Rita understood our needs and after much discussion, we started our trip on 17th May and ended in HK on 6th June where we spent 4 nights on our own. We stayed in 4 to 5 star international hotels except for two local hotels in the smaller cities. The difference is the level of hotel service in both types of hotels and the breakfast. We were in Sofitel, Intercontinental, Shangri La, Sheraton, Crowne Plaza, Hyatt and even though our hotel nights were booked through China Discovery, I presented my loyalty hotel cards and had upgrades in some of these international hotels.

We were happy with the transportation provided (especially in the big cities) but do not expect good vehicles in the smaller cities. Some of the guides were brilliant but some were not so. This is expected due to tourism in each of the cities. We had flexibility in our tour and also food selection. We were provided with daily breakfast and some lunches but no dinners. This is fine as we could look for the food that we like (apart from just Chinese style food).

The internal flights were spot on and we had our seating always in the first few rows . Some of the train rides were very good (especially Beijing to Xian and Guilin to Hong Kong). The other train rides were not so comfortable. Would suggest requesting for First Class cabin but will cost more - nearly double.

Our guide checked us in for both flights and train rides. It was very easy and smooth. My recommendation is to ensure that you give notice to your receiving guide to hold up a card with your name and to make your luggage different from the rest. Send them a photo so they will know who to look for. We are Australians but we are Chinese looking. So misunderstanding can happen when the guide is receiving us.

Overall, we rate China Discovery, Chengdu - Rita Jiang very highly as she was very responsive to our needs even when we were on tour. She even did some last minute changes for us just to make us comfortable. If we do travel again to China in future, we will contact them again.

RagerRayboy
USA
Reviewed on

June 24 2019

My wife and I recently completed a 22 days' vacation/excursion in the People's Republic of China. We arranged this voyage with China Discovery Tour Agency.(May17th-June7th, 2019)

Our journey throughout China included three air flights and four high speed trains.

We visited Beijing, the capital of The People's Republic of China. Highlights in Beijing, Tiananmen Square, Forbidden City, the Great Wall (Mutiny Section), the Sacred Way, wonderful Kungfu Show, and a wonderful dinner of Peiking Roasted Duck at the Iconic Quanjude restaurant. We then traveled 4.5 hours by Fast train to Xian to visit the Terracotta Warriors and Horses excavation site then on to the Ancient City Wall and then in the evening attended a wonderful Tang Palace Dance Show. We then traveled 3 hours by plane to Lhasa, the capital of TIBET. Then from TIBET back to China to the city of Chengdu (2 hours by plane) to visit the Research Base of Giant Panda Breeding and also enjoy the relax atmosphere of the city's Renmin Park. Then from Chengdu we traveled 1.5 hours by plane to Guilin, the most scenic city in China. We then drove about 2.5 hours to visit one of the most beautiful rice terraces in China…Longji Rice Terrace. What an experience hiking up on the edge of the mountain, including traveling up more than 900 steps in order to arrive at our hotel. Then the next morning more hiking up hill and steps to observe the spectacular view and to get a better understanding of the engineering developed many, many years ago to be able to cultivate rice at that high altitude. Later we visited Huangluo Yao Village and enjoyed a beautiful show by the Village Long Hair People. The following day we traveled back to Guilin and took a very relaxing sightseeing cruise 84 kilometers down the Li River to Yangzhou Town.

That evening we attended an amazing show directed by the world-famous director Mr. Zhang Yimou then the next day we drove back to Guilin and took a fast train (5 hours) to the the city of Chongqing (The largest city in Southwest China) to catch our cruise ship to take a 3 nights 4 days cruise down the Yangtze River, and during the cruise we had 3 shore excursions to visit different historic sites. After our cruise we then went on an all-day tour of the Three Gorge Dam. It is the largest dam in the entire world. After that we traveled by bus to to Yichang and took a fast train the the new city of Shanghai. Shanghai is less than 20 years. In Shanghai we visited the 400 year old Yun Garden, the Shanghai World Financial Center, the Nanjing Road, the famous BUND, Zhujiajiao Water Town, Tianzifang, Suzhou No.1 Silk Factory, and finally we attended an incredible Acrobat Show. Then on June 6thth we traveled back to Beijing by fast train (4.5 hours) and on June 7thth we departed China.

We have traveled to many different places all over the world during the past 21 years and I must say this excursion in China arranged for us by the very efficient, professional, and knowledgeable agent Wendy Dan of China Discovery was truly unbelievable. Simply put, Wendy Dan and all of the drivers and especially our English-speaking guides provided us with services way above our expectations. We indeed experienced a voyage of a lifetime.

During the past 21 years, we have traveled to the Middle East, North Africa, West Africa, Central Africa, East Africa, all over the USA and Canada, many places in Central America and South America, Western Europe, Northern Europe, Egypt and throughout the entire Caribbean and we have been fortunate to have a very good experience in each of those many places. China Discovery organized a 22 days' tour along with its the very proficient, caring, and knowledgeable service providers (especially our private English-speaking tour guides) which has resulted in my wife and I having to tell the World that this trip compares with the best vacation we experienced in all of our travels during the past 21 years. We are very, very impressed with the overall beauty, safety, cleanliness, orderliness, and history we experienced at all of the places we visited. We are still amazed at the considerable level of development China has achieved during the past 35 years. Yes, put a visit to China, planned by China Discovery, on your bucket list.

Finally, my wife and I would like to express again our sincere thank you very much to Candy-Beijing, Maria-Xian, Dorjee-Lhasa, Kevin-Chengdu, Kennedy-Guilin, Charlie-Chongqing, Yichang- , Terry-Shanghai and Tina-Shanghai for your caring and professional service.

Awkwardtrip
Australia
Reviewed on

June 18 2019

Ms.Lyn wang was very cooperative & professional right from the time of enquiry, booking & arranging the customized China tour for 12 days covering Beijing, Yangtze river cruise, Zhangjiajie & Shanghai. We really appreciate her for organizing the tour in a very professional manner. We were bit apprehensive initially as we booked directly without any tour operator from my country of origin. It was very wonderful & pleasant experience and we really enjoyed every moment of it.

All all tour guides were very professional & cooperative giving all the required info of the tour. Yangtze river cruise by "president No-7" was very good & enjoyed the way they organised.

Zhangjiajie is a must visit place with such a scenic beauty & we feel three days there would have been more justified to enjoy thoroughly such a natural scenic beauty spot. But the only disappointment was the hotel "Wulingyuan Hotel" arranged was close to the hills but the food was really bad & couldn't eat at all. The least we expected that the breakfast could be to suit overseas travellers, but was really not up to any standard. Suggest you to recommend any other hotels for overseas guests.

In Shanghai, there was much free time left after covering all the listed places as per itinerary & suggest tour guide could provide some local shopping tips in China as in Nanjing road it was all expensive which are otherwise generally available in any other country. Don't miss Bund walk in the evening, the skyline under lights is most delightful to watch /gaze.

Overall it was very nicely organised & we really appreciate your professionalism for well organised tour. I certainly recommend "China discovery" tour operator & happy to avail for any future tours in china.

Sunita P
India
Reviewed on

June 9 2019

We truly had an amazing trip. Everyday was novel experience.All the cities we visited had exceptional monuments, palaces, Gardens & historical back ground.

Cruise on Yangtze River had its own charm & fun.

Tibet on a high altitude was a unique experience. Hotels & food been yummy

Our tour guides besides being knowledgeable were so friendly & courteous & at the same time had a great sense of humour.

Must admit that the entire credit goes to MS Vivien Li of Chengdu who took the pains to make our trip super duper & most memorable .

Thanks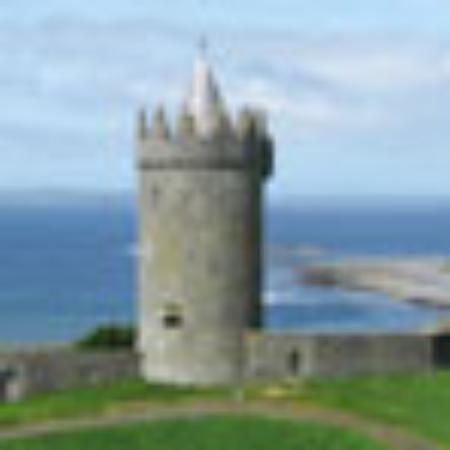 Kesorn2019
Australia
Reviewed on

June 7 2019

We used the services of Vivien Li at China Discovery twice now. Last year she organised our trip to Tibet for us, including the train ticket from Shanghai to Lhasa, permits for Tibet and the Mount Everest Base Camp Tour. And she sorted a small problem with our flight tickets out of Tibet. She was available to us over the phone 24/7. She is a lovely enthusiastic lady.

The trip to the EBC was challenging but excellent. Dargi, our guide, was a cool dude, very knowledgeable and helpful. He became like a friend to our small group of four people. But the chain-smoking van driver couldn't be bothered to clean out the car each morning for the new day's adventure. It's a rough environment up there – we understand - but if the tour companies like to attract main stream overseas tourism then even the driver has to lift his game. But overall we loved this adventure immensely. It is five stars for us. An experience we will never forget.

This year we used the services of Vivien again to get us train tickets organized from Beijing to Mongolia. Again she proofed to be a true professional and we will use her services again for future adventures in China. We know that every time we go to this part of the world Vivien will take care of us.

Kesorn & George

Australia

Connector740452
USA
Reviewed on

May 8 2019

Hello Jack,

We recently got back from our wonderful 19 days trip to China and wanted to take this time to thank you for preparing such an awesome itinerary for us. It was tailored to the places we wanted to visit Beijing, Xian, Lhasa,Tibet, Chengdu, Guilin, Yanshuo, Li River Cruise, Longji, Chongqing Yangtze River cruise, Yichang, Shanghai.

We enjoyed every single day of our tours to the maximum.

The treatment we received from all of our tour guides and drivers was excellent. We were always greeted on time at the airport or train station by our tour guide who promptly introduced themselves and also the driver. Very nice people always wanting to help and explain all the details about the place visited, their culture and traditions.

Hotels were beautiful, very comfortable and centrally located. Staff always ready to help if needed. We were very surprised with the beautiful gift waiting for us when we got to our hotel in Chengdu. I wished we had more time to go visit you in your office and personally thank you.

The very well planned itinerary was carried out to our expectations, never a missed placed to visit, and when it was time for our next destination, our tour guide had everything under control, from taking our bags to getting our tickets and making sure we were in the right place on time.

The Yangtze River cruise was very relaxing, excellent buffet and staff service. Our activity coordinator Rebecca, was great in keeping the activities going and letting us know which sceneries where coming up and what to look for every time. Nightly entertainment was very good also. The tours very very well organized and we really enjoyed them.

We loved every city visited and experienced different Chinese cuisine every placed we went. The restaurants and food was carefully selected always keeping in mind if we were allergic to any food or liked or disliked any hot spices.

We are very happy and it has been an amazing vacation and a learning experience. Will be happy to recommend your company and specially you Jack for all your help, patience and knowledge. We'll be happy to return to China to experience many other beautiful places we didn't get to see this time around.

Thank you very much for everything you did for us.

Idania and Alberto Mesa
See more reviews on Tripadvisor See all reviews from our guests
---
Amazing Tibet Travel Stories
Here are selected travel stories shared by our valued customers who enjoyed Tibet and more stunning places. May these stories ignite your wanderlust and make you pack your bags and go! Or, you can click 2012-2023 Customer Travel Stories for more stuning stories.
Warm People, Warm the World - Annual Tibet Trip for Love Sharing

Jack and their partners would get back to Tibet from the distant USA every year, and until now, they've visited Tibet for 6 times. Every time, they had wonderful time enjoying the highlights of Tibet, and helped the blind, brought them hope of life.



Jack (USA)



(6 Times) 2013~2019



Tibet

Culture Fan's Seeking - Traditional Taoism vs. Tibetan Buddhism

We received an inquiry from Mr. Ronald last year. Since Ron is very interested in Chinese Taoism and the EBC, I made an itinerary of 14 days suitable for his interests and needs to Wudangshan and Mt. Everest !



Mr.Ronald (USA)



(14 Days) 2017.11.01~2017.11.14



Beijing - Wudangshan - Chengdu - Tibet - Beijing

Sucking Cultural Fragrance from Time-honored Architectures

Some top destinations like Beijing, Xian, Shanghai, Guilin, Tibet etc. are undoubtedly beautiful and amazing. But there are some other places will pleasant surprise you, like Yungang Grottoes and Hanging Temple...



Ms.Lee (USA)



(18 Days) 2017.09.18~2017.10.05



Kathmandu - Kunming - Lhasa - Shigatse - Xian - Luoyang - Pingyao - Datong
More City Reviews from Our Customers
All Latest Tibet Travel Guide & Articles