Shenzhen Metro Map: Latest English Map of Shenzhen Subway
As the major transportation in Shenzhen, Shenzhen metro (or called Shenzhen subway and Shenzhen MTR) makes it very easy for visitors to go around. At present, there are 8 metro lines in operation in this city, including line 1, 2, 3, 4, 5, 7, 9 and 11.
To help you better plan your Shenzhen tour, we provide the following latest Shenzhen metro map for you, with all the info like lines, stations, major connecting attractions, train stations and airport on each line. You can download it to your phone or print it out into use. If you are interested, you can also check Shenzhen Metro to get more detailed stations and highlights along each metro line.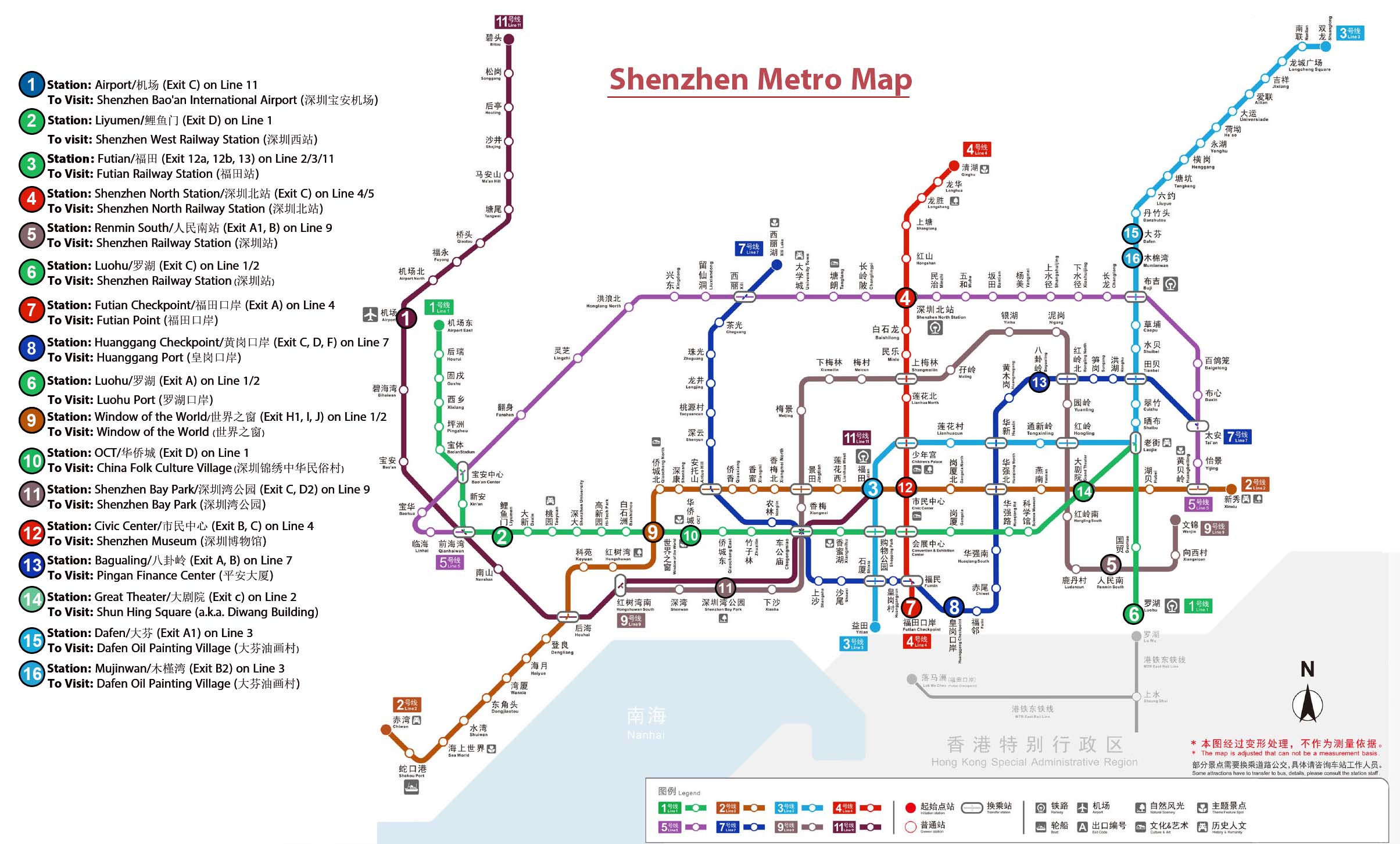 Click to Enlarge Shenzhen Metro Map (updated in November, 2019 - check latest metro lines at official website)
How to Plan a Shenzhen Tour
Most of travelers will make a short stay in and around Shenzhen, usually spend 1 or 2 days here.
One-day in Shenzhen means they take full day exploration in this amazing metropolis to witness the fast development of Shenzhen and have fun in its amusement parks. The tourist spots they usually visit including Splendid China Folk Village, Shenzhen Museum, Ping'an Financial Center (or Diwang Mansion), Lychee Park, and if time permits, they have a look or do some shopping at Luohu Commercial City.
>> Shenzhen Day Tour from Guangzhou
Two-day in Shenzhen means they will spend almost one and half day for sightseeing or two full days for visiting. They will explore more, including Splendid China Folk Village, Shenzhen Museum, Ping'an Financial Center (or Diwang Mansion), Lychee Park, as well as Dafen Oil Painting Village, Dongmen Pedestrian Street, OCT Harbor. Travelers will not only have a glimpse of Shenzhen, but also have a general understanding about splendid China as well as its stunning ethnic groups.
Actually, Shenzhen welcomes you spend more time here to experience more. You can add 1 or 2 days to its nearby city - Guangzhou, or combine together with Hong Kong and Macau. It is a good idea to see to the fullest in Guangdong-Hong Kong-Macau Greater Bay Area for inspirations.
>> 2 Days Shenzhen Short Stay Tour with All Essences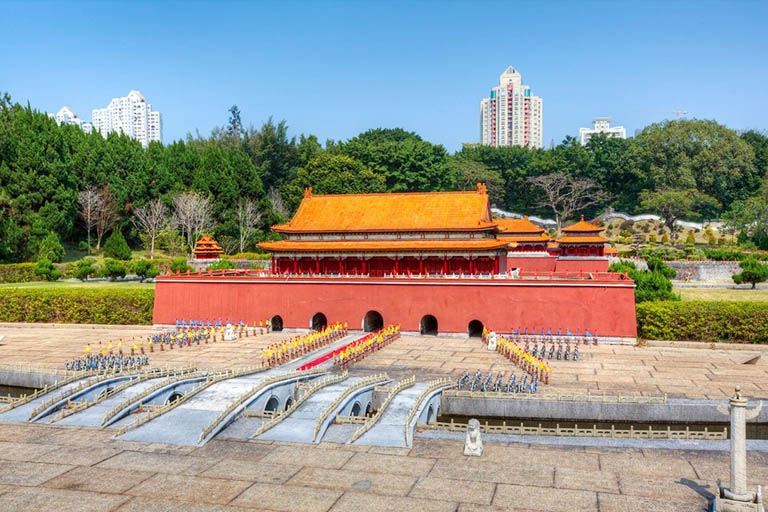 Tian'an Men Square
in China Folk Culture Village
Travel Shenzhen & China with China Discovery
Looking for the most convenient way to travel Shenzhen and its nearby popular tourist destinations like Guangzhou, Hong Kong and Macau? Travel with China Discovery and then you will get a relaxing and joyous trip experience in China without tiring planning of every transportation, hotel and connection of each attraction and city. Our professional local guide and driver will escort you from your hotel, train station, airport to all attractions with comfortable private car with speed and convenience and let you catch the highlights of every site and the city, so you can get really relaxed on the way and focus on what you are interested. Besides, the tour can be tailor made according to your plan, time, interests and demands. If you are interested, please feel free to contact us and tell us your needs, and we will customize a memorable tour for you!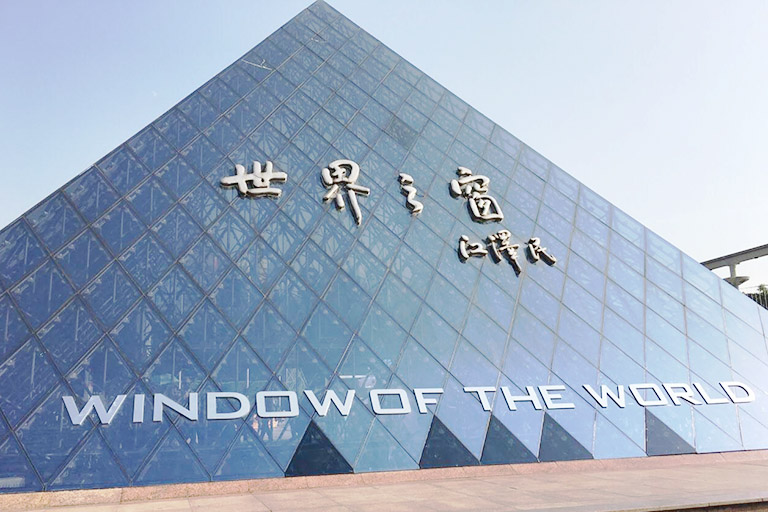 the Window of the World in Shenzhen
More Useful Shenzhen Maps
More Guide of Shenzhen Visa & Transportation
Extension Readings of Shenzhen Travel Guide
Recommended Shenzhen Tours
Top 3 Shenzhen tours chosen by most customers to explore Shenzhen in the best way. Check the detailed itinerary,or tailor your own trip now with us.
3 Days Classic Shenzhen Tour

Shenzhen
4 Days Guangzhou Shenzhen Explorer Tour by Bullet Train

Guangzhou / Shenzhen