Golmud (also called Geermu, Ge'ermu) is a huge county-level city of Haixi Mongol and Tibetan Autonomous Prefecture, western Qinghai Province. The city name comes from a Mongol word which means the place where rivers densely flow. It lies in the central Qinghai Tibetan Plateau and mainly consist of Qaidam Basin and Tanggula Mountain areas. Golmud begin to be known as a stopover point along the remarkable Qinghai-Tibet Railway. Significantly, it also works as a transportation hub in western China and a strategic stronghold connecting Qinghai and Tibet, Gansu and Xinjiang. The natural landscape of Golmud is off-the-beaten-track, but sensational and awe-inspiring. You can glimpse abundant plateau wildlife in Hoh Xil, trace the source of Yangtze River, Yellow River and marvel at the imposing Kunlun Mountains, shot the mirror-like salt lake scenery.
Why Visit Golmud:
Different Types of Natural Splendors - Nature's superlative craftsmanship is extremely clear to seen in Golmud. The rough broad land exhibits various kinds of natural wonders, such as the awesome salt world - Qarhan Salt Lake, majestic Kunlun Mountains and Tanghula Mountains with snow tops, giant glaciers, ice pagoda forest, breathtaking sunrise, winding rivers, World Nature Heritage site - Hoh Xil, etc.
Vital Traffic Hinge in the Tibetan Plateau - Golmud links Xining and Lhasa in northwest China. Besides, three important highways of northwestern China - Qinghai-Tibet Highway, Qinghai-Xinjiang Highway and Dunhuang-Golmud Highway intersect in Golmud. All the trains to Lhasa (Tibet) rightly pass through Golmud after the opening of Qinghai-Tibet Railway. The city meanwhile will build railways between Golmud and Dunhuang, Korla and Chengdu to join more surrounding neighbors.
Diverse Ethnic Culture - As a multiethnic city with many religious beliefs, Golmud gathers totally 27 ethnic minorities, such as the Mogolian, Tibetan, Hui, Miao, Yi and other minority groups. A variety of lifestyle, food culture, traditional customs and costumes shows their distinctive culture and mysterious contact with the nature. Grand traditions include the Mongolian Nadam Fair, Tibetan's horse racing, dance, opera and the Lesser Bairam of Islamic people.
Ancient Cultural Legacies - Golmud is one of the western nomadic areas in China. During the evolution of thousands of years, some unique ethnic cultural legacies have been left in the city, including a bronze cultural ruins site of the Western Zhou Dynasty excavated that has been proved to be the heritage of ancient Qiang People, a mummy of an ancient Mongolian general.
...
Top Attractions to Visit in Gomud
For the long distance and less convenient transportation, Golmud is a destination that's off the beaten path for travelers. However, this secluded place hides lots of marvellous natural wonders in their original rough tastes, including incredible salt lake, well-preserved ecological environment, sublime mountains and sources of leading ancestral rivers of China. High elevation creates different types of beauty here. The Mount Kunlun UNESCO Global Geopark consisting of three huge scenic areas are the top places to visit in Golmud. Check the best must-visits to plan your Golmud trio itinerary.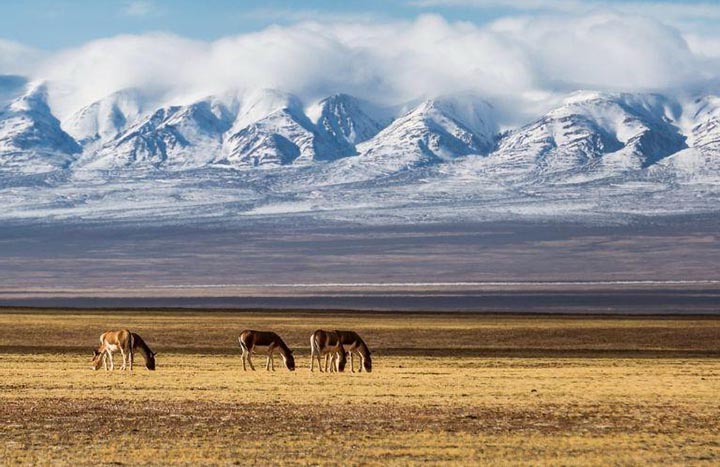 Hoh Xil (Kekexili) Nature Reserve
Here is the "Forbidden Zone for Life" but a paradise for animals. In this World Heritage site and the biggest and highest national nature reserve of China, permitted visitors can see rich wildlife, such as Tibetan antelopes, donkeys, yaks freely living in the vast grassland.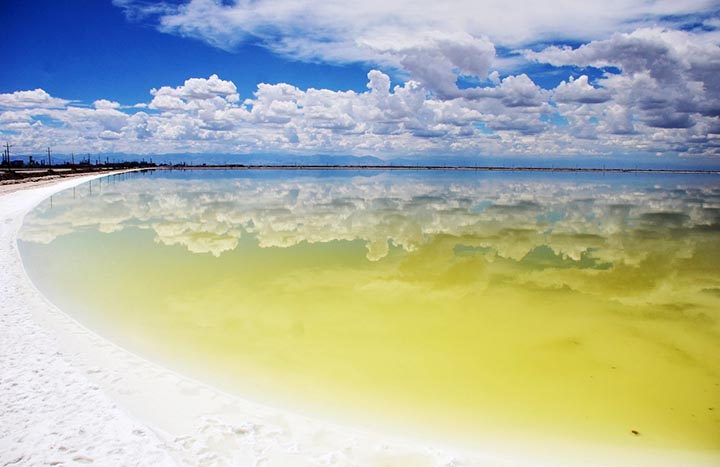 Qarhan Salt Lake (Qarhan Playa)
The lake is China's biggest and the world's second largest salt lake. It's a real world of salt where you can visit an interesting salt museum, view miraculous salt flowers and the Qinghai-Tibet Train passing through, walk on a long salt bridge and capture breathtaking reflections.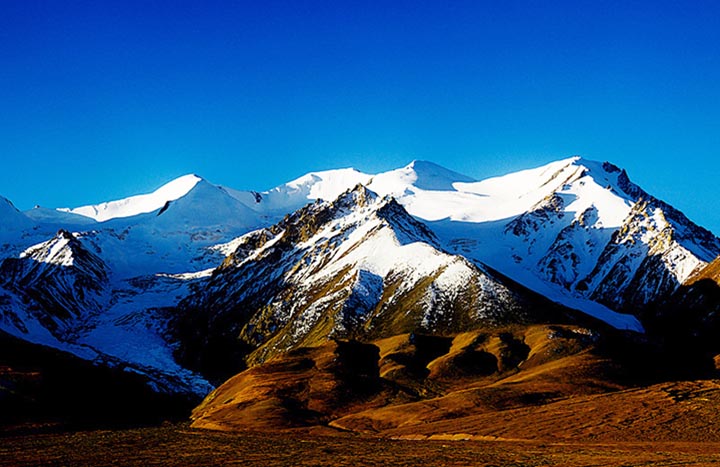 Yuzhu Peak
The highest peak (elevation: 6,178 m) in the eastern Kunlun Mountains and a heaven for mountain adventures. It's super impressive to see the perennial snow-capped peak, magnificent glaciers and majestic high mountains standing around.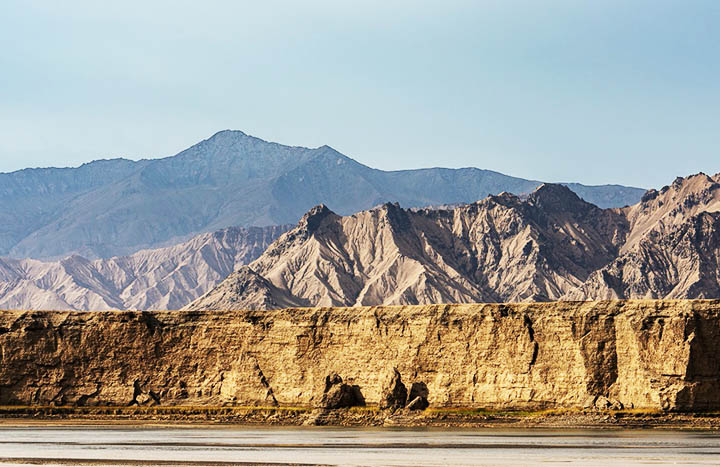 Kunlun Mountains Pass
It is a must pass to Hoh Xil and Tibet from Qinghai for land travelers. Standing at the pass, about 4,768 m above sea level, you will see rolling hills with fragmented landform, boundless prairie, monument stele and many drumlins.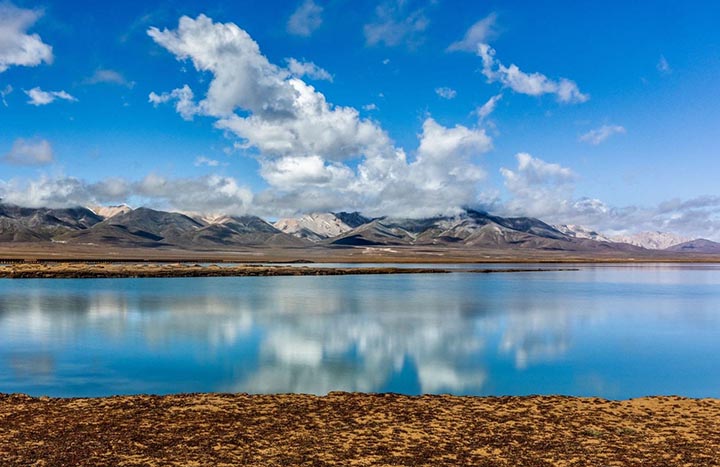 Jade Pool of the Queen Mother of the West
In Chinese mythology, this natural mountain flat lake is the location where the Queen Mother host grand Peach Banquets to celebrate her birthday and share joy with various gods. The mysterious lake presents a nice sight of glistening, green and crystal water and flying birds.
Golmud Weather & Temperature - Best Time to Go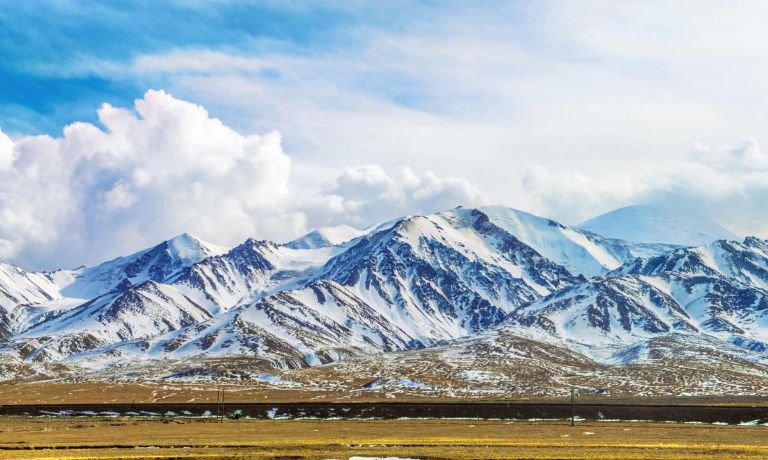 Due to the inland location and complicated terrain of plateau basin and high mountains, Golmud owns a classic Continental Plateau Climate. Its major characteristics are windiness, low precipitation, aridity, long and cold winter and short, cool summer. The annual average temperature is 4.3 °C, and mean annual rainfall is 43 mm, annual sunshine duration is 3,200~3,600 hours. In Winter, Golmud has an average temperature of about 4.3 °C and 17.5 °C in summer. Tanggula Mountain area with higher altitude faces a harsher climate and extreme low temperature in most times of a year. The daytime temperature will rise above 10 °C from April and fall to the same level in October. And the temperature varies widely from day to night.
Generally, the best time to visit Golmud is from May to October, especially in summer months when most regions have mild temperature. Other times are too cold and windy, unsuitable for a travel..
Tips: Bring warm clothes for huge temperature change and sunblock against strong ultra-violet radiation.
Transportation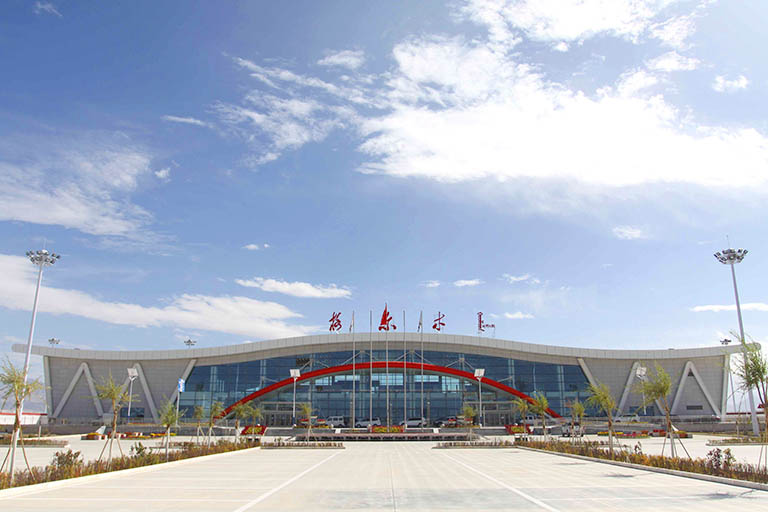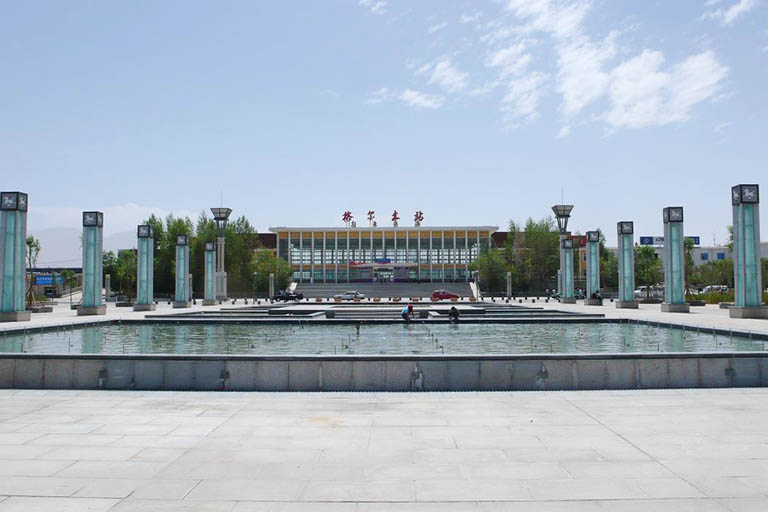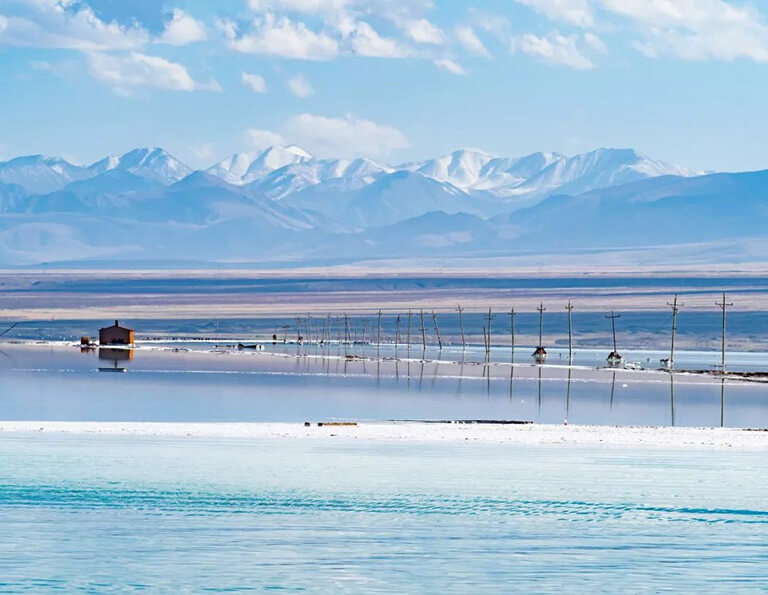 Get to Golmud
By Air: Golmud Airport (IATA: GOQ, ICAO: ZLGM, elevation: 2,842 m) is the airport serving Golmud. It only operates several domestic flights to Golmud. Therefore, you can fly to Golumd directly from Xining (about 2.5 hours), Xian (about 2.5 hours), Chengdu (about 4 hours 15 minutes), Hangzhou (about 6 hours), Lhasa (about 1.5 hours), Zhengzhou (about 3 hours) and Wenzhou (about 6 hours). The airport is located about 16 km west of Golmud city, and it takes about 30 minutes by taxi or private drive, or 2.5 hours by public transport to the downtown.
>> Xining Caojiabao International Airport & Flights
By Train: Golmud Railway Station is a small train station used for local traffic and train travelers to Golmud. It is located on the Qinghai-Tibet Railway and Golmud-Korla Railway. Currently, the station just runs a few slow green trains between Golmud, Xining and Lhasa (Tibet).
Xining to Golmud Train: about 6.5 ~ 9.5 hours, around 10 trains per day
Lhasa to Golmud Train: about 13~ 14 hours, 6 trains per day
By Bus: There are long-distance buses running to Golmud from major destinations in this region, including Xining (over 10 hours), Huatugou Town (7.5 hours), Delingha (4.5 hours) and Dunhuang (7.5 hours), etc. The ride is too tedious and time-wasting, least recommended.
By Private Car: Chartered car service is the most convenient and popular way to get around Qinghai. If you travel with China Discovery, you can take advantage of our private transfer included in the tour package. A clean, comfortable, licensed private car together with local tour guide and experienced driver will be offered during your journey. If you plan to extend the trip to Golmud from Xining, Qinghai Lake, Chaka Salt Lake, we can arrange a hassle-free transfer and customized trip experience based on your itinerary and hobbies.
Get around Golmud
Because Golmud is located in the remote region of Northwest China and main attractions are far away from each other, travelling with a private vehicle, a local guide is quite essential and helpful. There are some local city buses and tourist buses, but they waste much time and are very inconvenient for travelers. To better acclimatize yourself to the altitude and get a better travel experience, it's highly advised to get around Golmud by private drive.
Golmud Accommodation: Where to Stay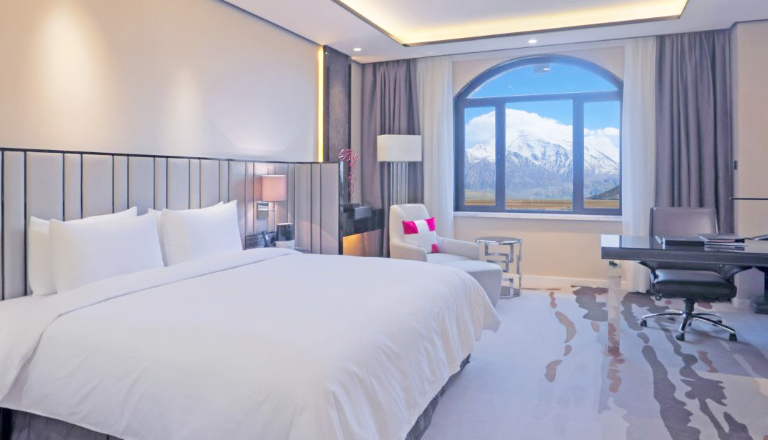 When planning your trip to Golmud and destinations in Northwest China, you should first know the overall accommodation condition and choice don't compare those in Beijing, Shanghai and other modern metropolis. The city has limited luxury hotels and international brands. Most are mid-priced 2 to 4-star local hotels. Don't worry, it's very easy to find a hotel with clean and comfortable room for rest during your Golmud tour. The most recommended place to stay in Golmud is the downtown area near the Golmud Railway Station where most good hotels gather here. Apart from the traffic convenience, you have much more lodging options from 5-star hotels with the finest facilities and good location to budget local hotels. Meanwhile, you can stay in hotels near Qarhan Salt Lake and other attractions.
Most Recommend Hotels in Golmud: Double Tree by Hilton Qinghai - Golmud, Swisstouches Hotel Qinghai (5-star); Mehood Hotel (Golmud), Salt Lake Grand Hotel(4-star)
Useful Golmud Travel Maps
Golmud maybe an unknown palace for many tourists. Here we made some travel maps of Golmud to help you know its location, major attractions to see and the eminent Golmud Tibet Railway. You can click to enlarge the maps to get more details for planning your trip efficiently. Moreover, these updated maps are free to download.
Other Popular Destinations in Qinghai
Located on Qinghai-Tibet Plateau, Qinghai Province not only creates tremendous natural wodners like crystal salt blue lakes, magnificent Yardan landforms, majestic mountains, vast grasslands and precious nature reserves, but also presents unique culture of diverse ethnic minorities. The following are four highly-praised destinations tourists love to visit with Xining. You can pick one or more for an in-depth exploration of the natural and cultural sepctacles of Qinghai.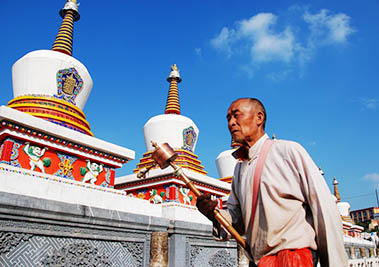 Xining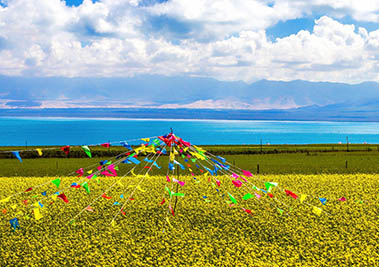 Qinghai Lake
Chaka Salt Lake
Tongren
Other Popular Destinations in Western China
Though far away from the eastern and central developed cities, northwestern China is a beloved dream land for tourists to trace back to the ancient Silk Road and discover less-tourist lanscape and experience the diverse minority culture. As one of the birthplace of many ancient Chinese civilizations, you can also find time-honored relics in this region. Here are four best places selected for you to enjoy the stunning plateau scenery, vast deserts and glorious culture and history, make a special, meaningful and memorable adventure. You can easily travel to these charming places from Xining. (Check all destinations in China.)
Plan your Qinghai Golmud Tour
Golmud is normally visited by tourists who make an in-depth adventure of Qinghai and who shortly stop to take a Tibet train. The most popular and classic itinerary is to spend 1 to 2 days visiting the Qarhan Salt Lake, Hoh Xil and other main attractions. If you start your Qinghai tour from Xining, you can take 1 day to explore the Kumbum Monastery, Dongguan Mosque of Xining and make a day trip to the beautiful Qinghai Lake and another day tour in Chaka Salt Lake and then drive a few hours to Golmud. After sightseeing, travelers can continue a plateau journey to Tibet or Xining by a Qinghai-Tibet Train. When in Tibet, you can use 3 to 4 days to discover the holy Lhasa and more days to visit Shigatse, Mount Everest, Mount Kailash, etc. For those who will get to Xining, it's highly advised to extend the trip further to Zhangye, Dunhuang, Jiayuguan and Xinjiang along the Silk Road.
The following are our most popular Qinghai tours covering the best highlights, you can choose from a favorite one according to your schedule and interest or contact us to customize a special one on your own.
Recommended Tours
MORE