Qinghai Maps 2023: Updated, Detailed and Downloadable
Qinghai, the largest province in the northeastern part of the Tibetan Plateau, Northwest China. It originates Yellow River with an average elevation of 2500m. It has picturesque highland scenery like Qinghai Lake, Chaka Lake, and precious historical and cultural legacies such as Kumbum Temple, Rongwu Temple, Regong Art, etc., and exhibits special local customs and festivals.
To help you know Qinghai better and plan a Qinghai discovery more efficiently, here we collect a large number of Qinghai Maps, including Qinghai Location Maps, Qinghai Attractions Maps, Transportation Maps of Major Destinations in Qinghai, and so on. All the maps are downloadable and printable. Please feel free to use them when planning your Qinghai tours in China!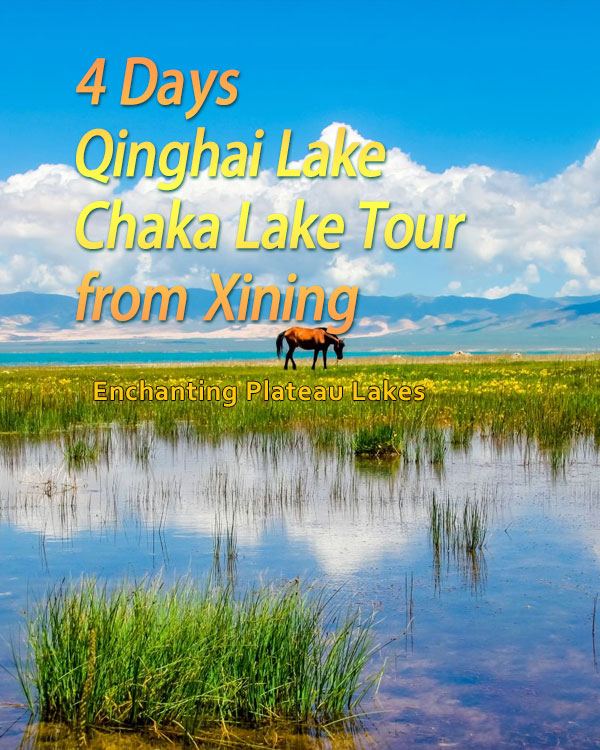 Qinghai Location Map, Qinghai China Map - Where is Qinghai
Bordering Gansu on the northeast, Xinjiang on the northwest, Sichuan on the southeast, and the Xizang Autonomous Region on the southwest, Qinghai stretches in Northwest China with a rabbit-like shape with Qinghai Lake as its eye. It has many ethnic autonomous areas at the district and county levels. Totally, it is divided into eight prefecture-level divisions: two prefecture-level cities and six autonomous prefectures. Among them, Xining, Tongren, Golmud, and Yushu are the most popular tourist destinations.
Qinghai Tourist Maps - Qinghai Attraction Maps
As a melting pot of 37 recognized ethnic groups including Tibetans, Mongolians, Tu People and Hui People, Qinghai offers splendid highland scenery with many historic and cultural treasures. The capital Xining is the tourism center, and the first stop to visit Qinghai. During the summertime, many people flood to Qinghai by the vast Qinghai Lake and Chaka Salt Lake to have a retreat and escape the summer heat and explore the Dongguan Mosque and famous Kumbum Monastery. Some people would also go further to Tongren to learn about the Regong Art in peaceful Tibetan villages and Temples, and some would even take a flight to the remote Golmud where the lovely wildlife dwells... Below we select the top recommended tourist destinations for your Silk Road travel in Qinghai.
Helpful Qinghai Travel Guide and Popular Destinations:
Useful Qinghai Transportation Maps
Qinghai has a very convenient transportation network with most major cities in China. With 2 train stations and one airport n Xining, you can take flights, trains to get to Qinghai at Xining and transfer among major tourist destinations from Xining. However, the public transportation system is not very convenient and it's hard to travel by public transportation. Therefore, chartering a car or self-driving is the top choice when traveling in Qinghai. It is suggested that you should relax the time and choose a well-known and reliable travel company like us to help with your transportation. Read the following traffic maps to find the perfect way to go.
Helpful Transportation Guide of Qinghai
How to Plan A Qinghai Tour
How to Get to Qinghai: Xining is the transfer hub of Qinghai, and you can get there by flight from Beijing (2.5h), Shanghai (3h), Guangzhou (3h15min), Lhasa (2-3.5h), Xian (1.5h), etc. or by train to Xining from Xian (4-5h), Lanzhou (70min-2.5hrs), Zhangye (2h), Jiayuguan (3.3.5h), Dunhuang (6h), etc.
Best Time to Visit Qinghai: May to October is available to travel most area in Qinghai, especially July and August when the weather is most comfortable.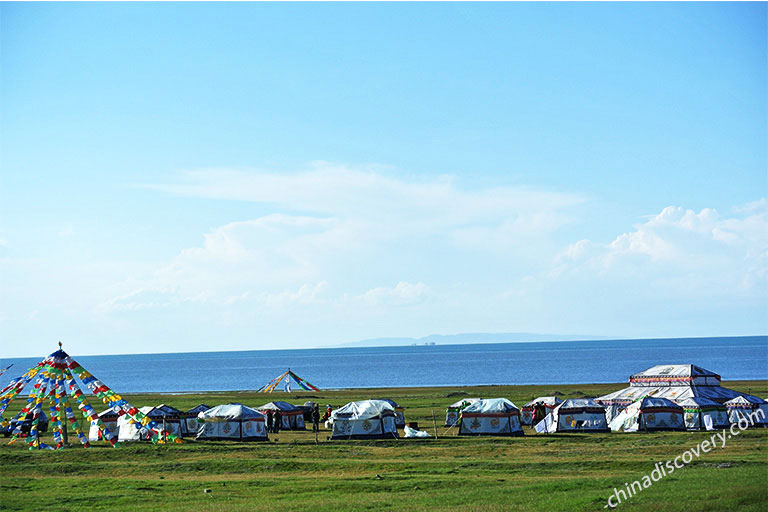 Erlangjian Scenic Area in Qinghai Lake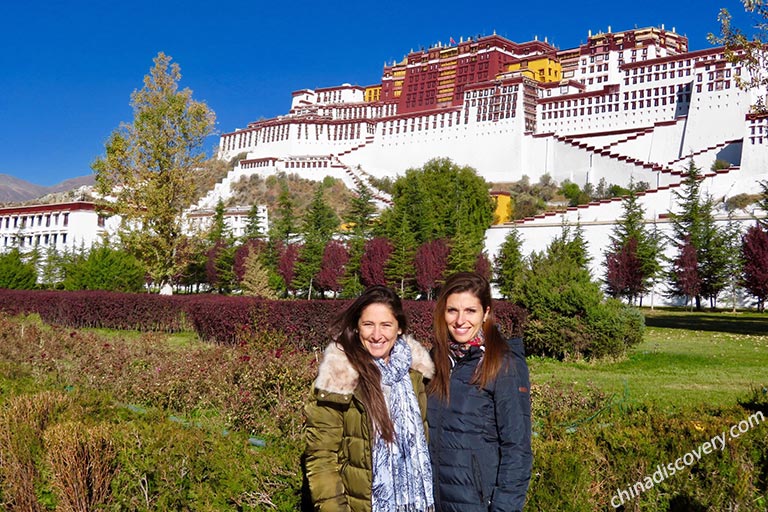 Julie and her friend from France visited Potala Palace in Lhasa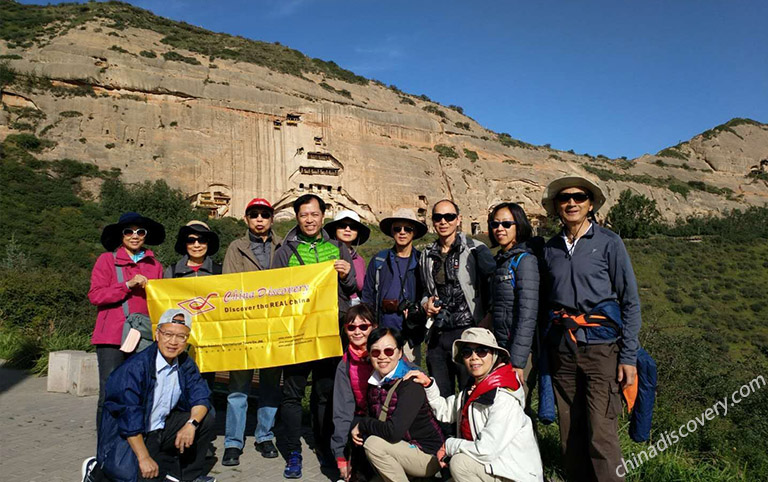 Mrs. Chan's group from Canada visited Matisi Temple along the Silk Road
Keep Reading About Qinghai Tours & Travel Guide
Keep Reading About Qinghai Attractions
Recommended Qinghai Tours
Top 3 Qinghai tours chosen by most customers to explore Qinghai in the best way. Check the detailed itinerary,or tailor your own trip now with us.
4 Days Enchanting Qinghai Lake Chaka Salt Lake Tour

Xining / Qinghai Lake / Chaka Lake / Xining
8 Days Qinghai Lake Zhangye Danxia Badain Jaran Desert Wonders Tour

Xining - Zhangye - Badain Jaran Desert
6 Days Xining to Tibet Lhasa Train Tour by Qinghai Tibet Railway

Xining - Qinghai Lake - Lhasa