Qinghai Accommodation: Recommended Hotels & Hostels
Compared with hot and developed areas, such as Beijing, Xian, Shanghai, Guangzhou, Qinghai doesn't have plenty of luxury hotels for accommodation. But as the development of the economy, to meet the increasing demand for better accommodation, the accommodation condition in Qinghai has been upgraded very much. Hotels ranging from economical 3-star hotels, comfortable 4-star hotels to luxury 5-star hotels can be found in Xining, the capital city of Qinghai. Some luxury hotels were established as well in Golmud in recent years.
While in other areas of Qinghai, the accommodation condition is relatively poor, such as Tongren, Yushu, etc. Following is a list of top recommended hotels in Qinghai of different standards which have earned a great reviews among travelers on tripadvisor. They are conveniently situated, well equipped with amenities, and offer great valuable service.
Qinghai Accommodation
How to Plan a Xining Trip
How to Get to Xining: You can fly to Xining from Beijing (2.5h), Shanghai (3h), Guangzhou (3h15min), Lhasa (2-3.5h), Xian (1.5h), etc. or take a train to Xining from Xian (4-5h), Lanzhou (70min-2.5hrs), Zhangye (2h), Jiayuguan (3.3.5h), Dunhuang (6h), etc.
Best Time to Visit Xining: Suitable to visit all year round, especially from May to October.
Where to Stay in Xining: Xining downtown around Chengzhong District. If you are going to visit far attractions like Qinghai Lake, you can also choose the hotels nearby.
To explore the cultural and natural highlights of Xining, about 3 days are needed. Qinghai Lake which is not far away from Xining is a must-see. You can spend a whole day here appreciating the water scenery, hiking or biking along the lake or taking a Qinghai Lake cruise (cruise is only available from May to October). Main attractions in Xining city such as Taer Monastery, the birthplace of the Tibetan Buddhism master - Tsongkhapapay, and Dongguan Great Mosque, one of the "Four Greatest Mosques in China" are also worth a go.
☛ 3 Days Qinghai Short Stay Tour
If you have more days, you can expand your Xining trip to more destinations in Qinghai such as Chaka Salt Lake, known as Mirror of the Sky for its stunning mirror-like natural beauty. If you are interested in Amdo Tibet culture, you are strongly advised to extend your tour to Tongren and nearby Xiahe (in Gansu) to explore Regong Art and Tibetan Buddhism.
☛ 4 Days Qinghai Lake Chaka Lake Tour from Xining
☛ 5 Days Amdo Tibetan Culture Experience Tour
Tourists also prefer an extensive trip to the ancient Silk Road to appreciate Dunhuang Mogao Caves, Zhangye Danxia Landform, and more witnesses of history such as Jiayuguan Pass, head to the Bardain Jaran Desert in weatern Inner Mongolia for desert landscape and exciting activities, or reach the roof of the world in Tibet (Lhasa, Shigatse, Mount Everest, Namtso Lake, etc.). You can also contact us to customize a trip according to your own itinerary and interests. Just tell us your needs and we will take care of everything!
☛ 7 Days Miraculous Land Tour from Dunhuang to Zhangye Xining
☛ 7 Days Qinghai Lake Zhangye Danxia Badain Jaran Desert Wonders Tour
☛ 6 Days Xining and Lhasa Train Tour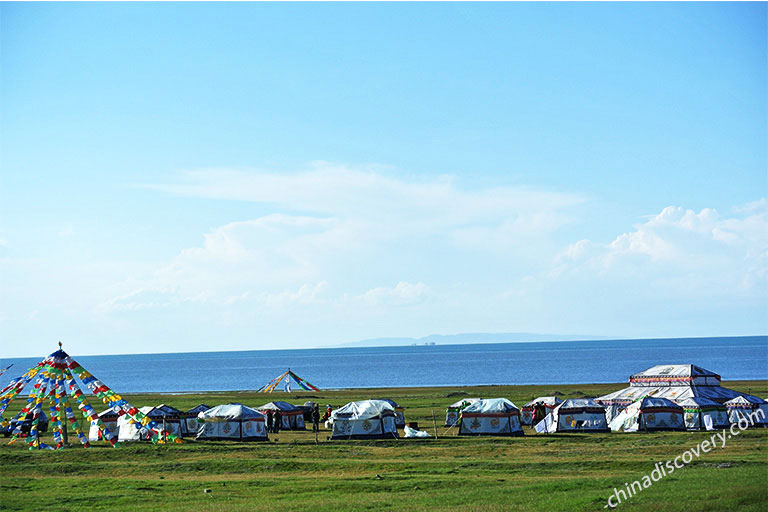 Erlangjian Scenic Area in Qinghai Lake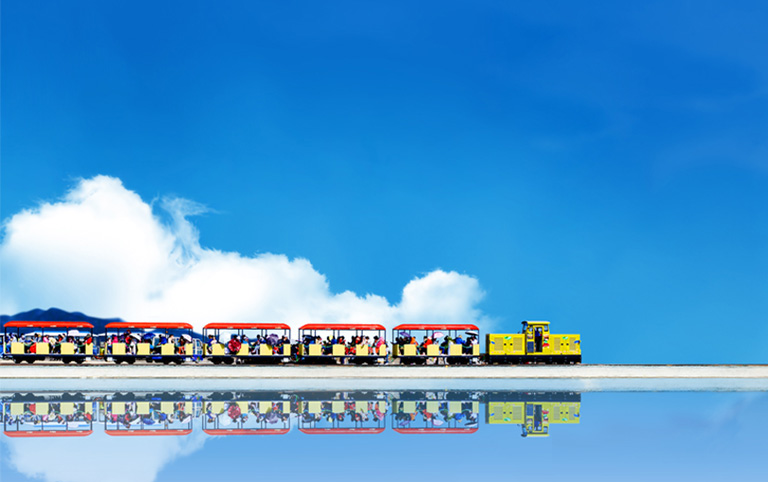 Ride the little train in Chaka Salt Lake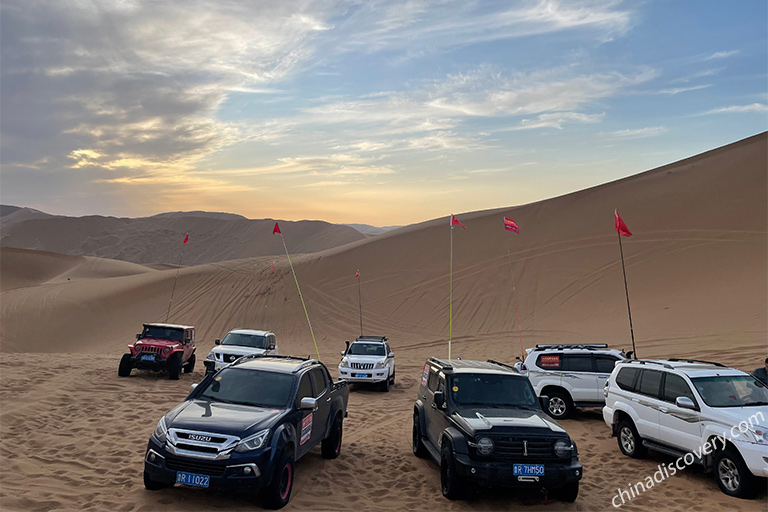 Badain Jaran Desert Jeep
Recommended Qinghai Tours
Top 3 Qinghai tours chosen by most customers to explore Qinghai in the best way. Check the detailed itinerary, or tailor your own trip now with us.
3 Days Qinghai Short Stay Tour

Xining / Qinghai Lake
7 Days Qinghai Lake Zhangye Danxia Badain Jaran Desert Wonders Tour

Xining - Zhangye - Badain Jaran Desert
6 Days Xining and Lhasa Train Tour

Xining / Lhasa