Qinghai Accommodation: Recommended Hotels & Hostels
Compared with hot and developed areas, such as Beijing, Xian, Shanghai, Guangzhou, Qinghai doesn't have plenty of luxury hotels for accommodation. But as the development of the economy, to meet the increasing demand for better accommodation, the accommodation condition in Qinghai has been upgraded very much. Hotels ranging from economical 3-star hotels, comfortable 4-star hotels to luxury 5-star hotels can be found in Xining, the capital city of Qinghai. Some luxury hotels were established as well in Golmud in recent years.
While in other areas of Qinghai, the accommodation condition is relatively poor, such as Tongren, Yushu, etc. Following is a list of top recommended hotels in Qinghai of different standards which have earned a great reviews among travelers on tripadvisor. They are conveniently situated, well equipped with amenities, and offer great valuable service.
Qinghai Accommodation
How to Plan A Qinghai Tour
How to Get to Qinghai: Xining is the transfer hub of Qinghai, and you can get there by flight from Beijing (2.5h), Shanghai (3h), Guangzhou (3h15min), Lhasa (2-3.5h), Xian (1.5h), etc. or by train to Xining from Xian (4-5h), Lanzhou (70min-2.5hrs), Zhangye (2h), Jiayuguan (3.3.5h), Dunhuang (6h), etc.
Best Time to Visit Qinghai: May to October is available to travel most area in Qinghai, especially July and August when the weather is most comfortable.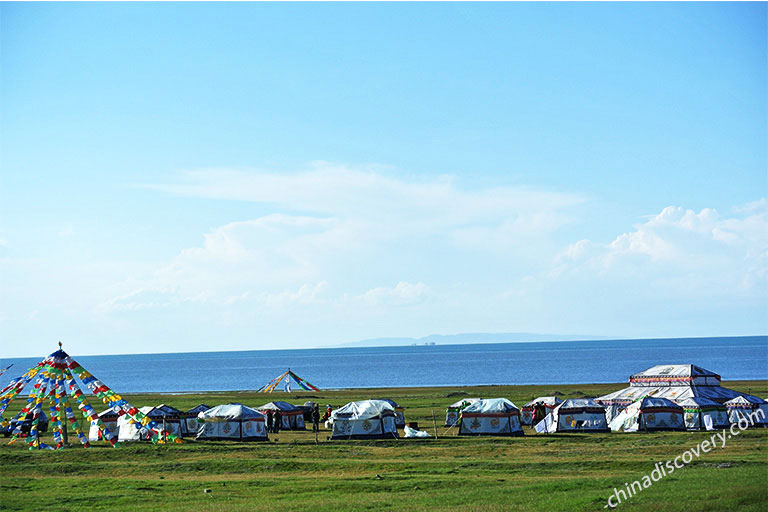 Erlangjian Scenic Area in Qinghai Lake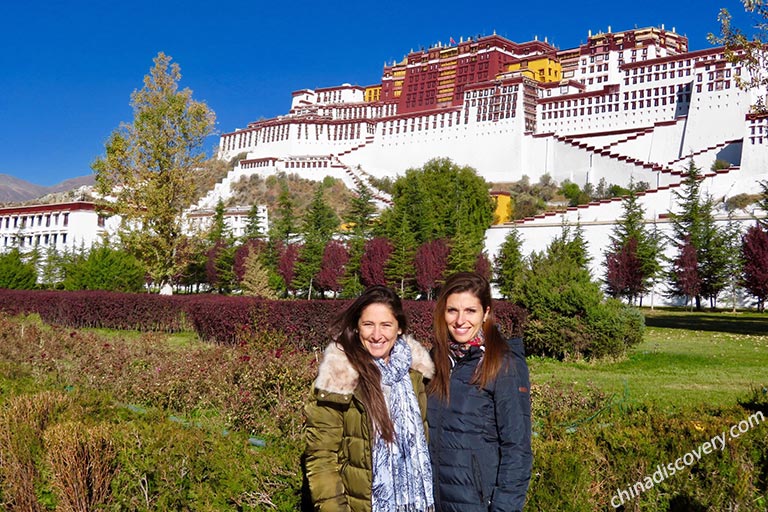 Julie and her friend from France visited Potala Palace in Lhasa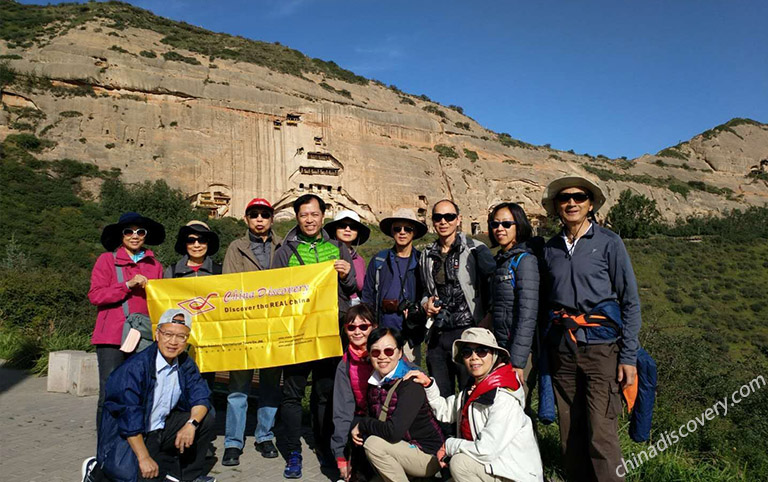 Mrs. Chan's group from Canada visited Matisi Temple along the Silk Road
Keep Reading About Qinghai Tours & Travel Guide
Keep Reading About Qinghai Attractions
Recommended Qinghai Tours
Top 3 Qinghai tours chosen by most customers to explore Qinghai in the best way. Check the detailed itinerary, or tailor your own trip now with us.
3 Days Xining Short Stay Tour including Qinghai Lake

Xining / Qinghai Lake
8 Days Qinghai Lake Zhangye Danxia Badain Jaran Desert Wonders Tour

Xining - Zhangye - Badain Jaran Desert
6 Days Xining to Tibet Lhasa Train Tour by Qinghai Tibet Railway

Xining - Qinghai Lake - Lhasa