Featured Activities in Qinghai 2023/2024
Most of outdoor travelers swarm to Qinghai mostly for the stunning landscape along the Qinghai Lake - quiet and endless lake, pure and blue sky with some slides of clouds, green grasslands, blooming sea of rape flowers, devout pilgrims...Without any doubts, Qinghai lake is the best highlight in Qinghai. While Qinghai also features in its ethnic and religious culture, especially Tibetan Buddhism. As the second largest Tibetan Region in China, Qinghai has many famous monastery and Buddhism events which played a very important role during Tibetan Buddhism history, such as Taer Monastery (Kumbum Monastery), Wutun Temple, etc. At the same time, due to the spectacular ethinic culture, there are many interesting activities organized during all year around, including Hua Er Hui, Yak Racing, Buddhism Events, etc.
Come to unlock the mysterious Qinghai!
No.1: Hua Er Hui

Hua Er is a kind of folk love song which is very popular in Qinghai, Gansu and Ningxia. People sing it when they are busy with farming work, pasture or walking. Hua Er Hui(花儿会) is organized like a singing part or competition. People gather in a place, then sing and dance together. Usually, the melody can be same, but lyrics should be created extemporaneously. Hua Er Hui in Qinghai is generally held during June of Chinese lunar calendar.
No.2: Taer Buddhism Event

There are four grand Buddhism events organized in Taer Monastery each year. Tiaoqian(跳欠) is a kind of dancing show performed by the monks in Taer Monastery to present respect to Buddha and communication between followers and Buddha. Butter Sculpture exhibition is another interesting activity. A giant painting of Buddha will be displayed all day long during these events. Lantern show is held on every lantern' Day in Taer Monastery.
How to Plan A Qinghai Tour
How to Get to Qinghai: Xining is the transfer hub of Qinghai, and you can get there by flight from Beijing (2.5h), Shanghai (3h), Guangzhou (3h15min), Lhasa (2-3.5h), Xian (1.5h), etc. or by train to Xining from Xian (4-5h), Lanzhou (70min-2.5hrs), Zhangye (2h), Jiayuguan (3.3.5h), Dunhuang (6h), etc.
Best Time to Visit Qinghai: May to October is available to travel most area in Qinghai, especially July and August when the weather is most comfortable.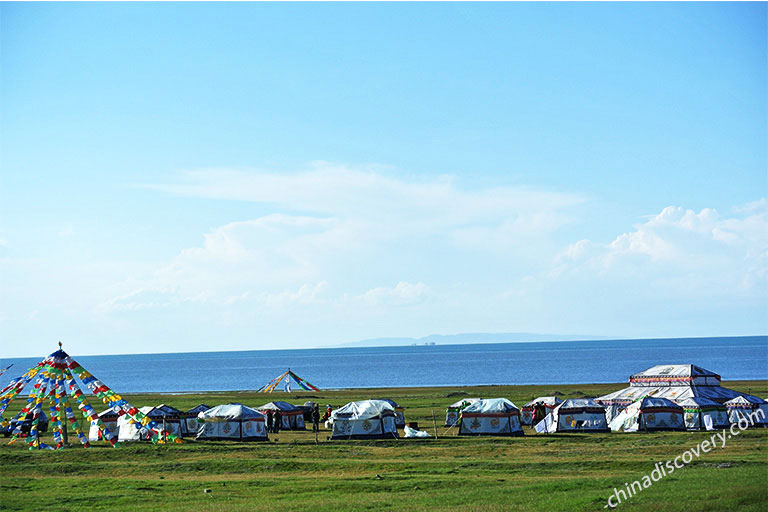 Erlangjian Scenic Area in Qinghai Lake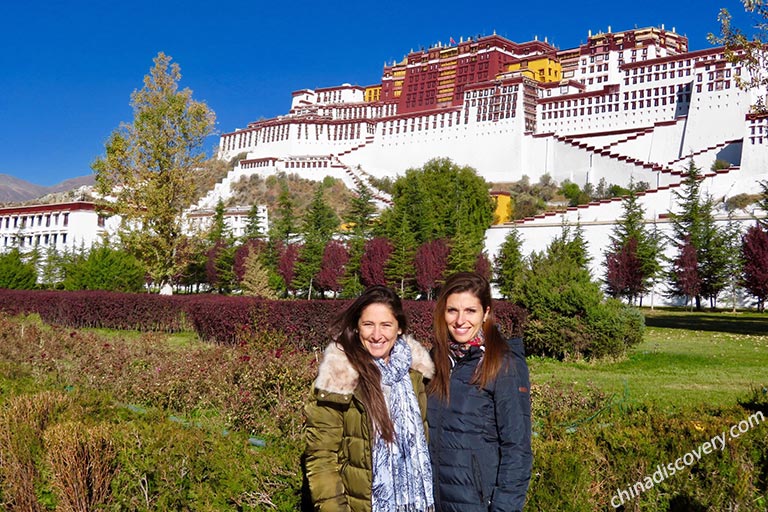 Julie and her friend from France visited Potala Palace in Lhasa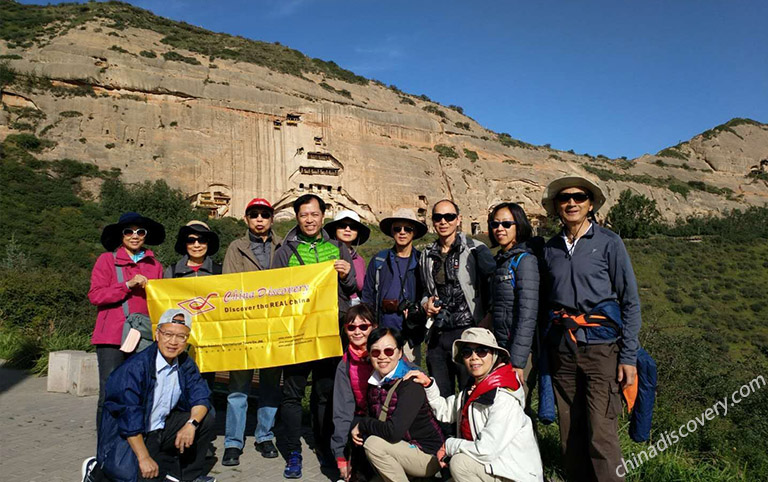 Mrs. Chan's group from Canada visited Matisi Temple along the Silk Road
Keep Reading About Qinghai Tours & Travel Guide
Keep Reading About Qinghai Attractions
Recommended Qinghai Tours
Top 3 Qinghai tours chosen by most customers to explore Qinghai in the best way. Check the detailed itinerary, or tailor your own trip now with us.
4 Days Enchanting Qinghai Lake Chaka Salt Lake Tour

Xining / Qinghai Lake / Chaka Lake / Xining
8 Days Qinghai Lake Zhangye Danxia Badain Jaran Desert Wonders Tour

Xining - Zhangye - Badain Jaran Desert
6 Days Xining to Tibet Lhasa Train Tour by Qinghai Tibet Railway

Xining - Qinghai Lake - Lhasa