How to Get to and around Qingdao & Qingdao Transportation 2023
Qingdao, literally means "green island" for its luxurious evergreen trees, is a vice provincial city in Shandong Province. It is an important coastal resort tourism city as well as an international port city. Every year, thousands of tourists travel here for its distinctive beer, beautiful scenery, and agreeable climate.
With international airports and high speed railway stations, it is convenient for travelers to come here from China and abroad. Here we have provided you with more specific information about Qingdao transportation including how to get to Qingdao from other cities like Beijing, Shanghai, Xian, Guangzhou, and Jinan, and how to get from Qingdao to mian attractions such as Laoshan Mountain and Qingdao Beer Museum.
Where is Qingdao
Qingdao, covering an area of 11282 km², is located in the southeast of Shandong Peninsula in northern China. It is adjacent to the Yellow Sea in the east and south, about 220 km from Yantai City in the northeast, 160 km from Weifang City in the west and 365 km from Jinan, the capital of Shandong Province.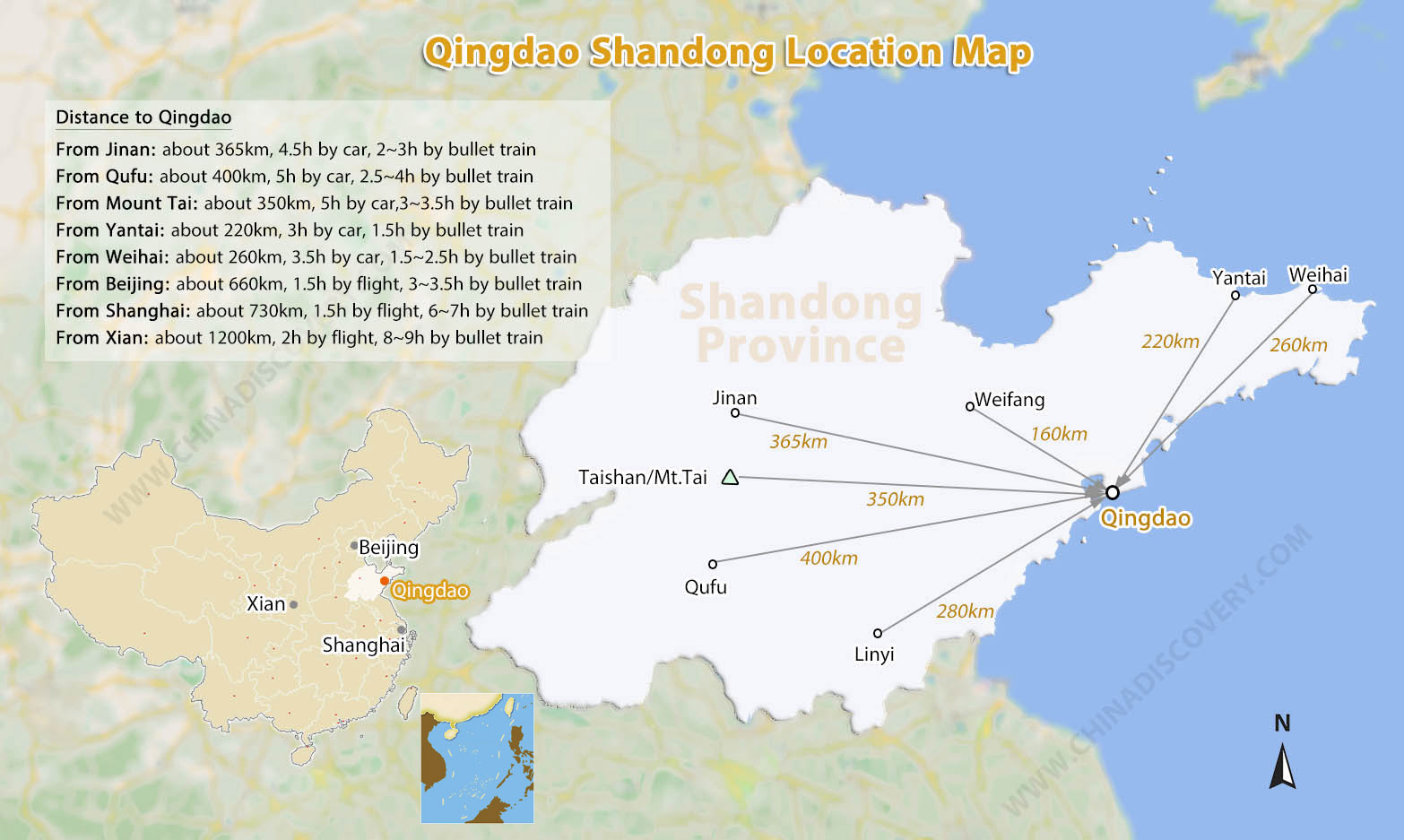 Qingdao Location Map
Click to Jump to:
How to Plan Qingdao Tour