Shenyang (沈阳), formerly known as Mukden, is the capital city of Liaoning Province. Located in Northeast China and central Liaoning, Shenyang is the geographic center and transportation hub of Northeast Asia, and an important node of the Belt and Road extension to Northeast Asia and Southeast Asia.
Shenyang has a history of more than 2,700 years. It is a famous national historical and cultural city. As the birthplace of the Qing Dynasty (1636 A.D.~1912 A.D.), Shenyang has long been known as "birthplace of one dynasty, capital of two emperors". After the founding of New China (1949), Shenyang has become an important heavy industry base of equipment manufacturing in China, with the reputation of "The Ruhr of the East".
From ancient to modern times, from the large industrial base to food and opera, from humanistic architecture to natural wonders, Shenyang is an omnipresent city of everything.
Why Visit Shenyang, Liaoning?
Mukden Palace (Shenyang Palace, China) - The Mukden Palace, though smaller than the Palace Museum in Beijing, is distinguished by its Manchu architectural style. Nurhachi and Huangtaiji started their Central Plain's Conquering from here. The animal carving wearing armour sat on the banisters, looking out over the Forbidden City in Beijing, all showed the ambition of the emperors at that time.
The mausoleum system and architecture of the Qing Dynasty - In 2004, The Three Imperial Tombs of the Qing Dynasty in Liaoning Province including the Yongling Tomb, the Fuling Tomb, and the Zhaoling Tomb, all built in the 17th century, has been added to the World Heritage List as an extension of the Imperial Tombs of the Ming and Qing Dynasties. It's a unique testimony to the cultural and architectural traditions of the last two feudal dynasties (Ming and Qing) in the history of China between the 14th and 20th centuries.
Brilliant museums in Shenyang city - As a city with a history of more than 2,700 years, of course, there are a lot of brilliant museums worth visiting in Shenyang, such as Liaoning Provincial Museum - the first museum established in New China, Marshal Zhang Mansion, Shenyang Expo Garden and "September 18" Historical Museum, etc.
The world's most strange slope - Shenyang Strange Slope is listed as one of the eight wonders of Liaoning province. Drivers need to step on the accelerator when going downhill, but not uphill. How can you miss experiencing this "upside down" wonder when visiting Shenyang?
Winter festival and authentic Dongbei drama - "Errenzhuan" - If you are planning to visit Shenyang in winter, don't miss the fun during the ice and snow festival. You can enjoy watching ice and snow sculptures, skiing, riding snowmobiles and snow tubes. If you are interested in authentic Northeast folk arts, the Errenzhuan performances at Liu Laogen Stage will never let you down.
...
Top Attractions in Shenyang, Liaoning
No matter it was the former Mukden or is now the largest city in northeast China, Shenyang still retains its vicissitudes as the historical capital. It has quite plenty of brilliant historical sites for your discovery. Besides the well-known Mukden Palace, there are mausoleums, mansions, historical blocks, museums and temples, etc. Check more details at Top 6 Shenyang Attractions >>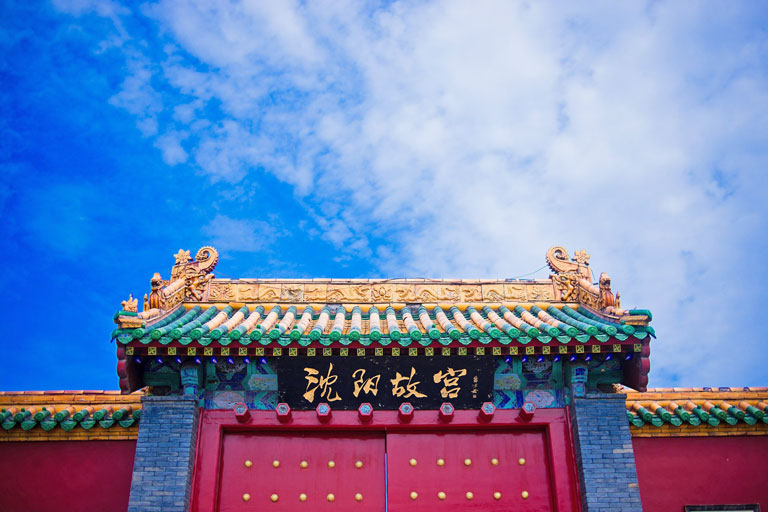 Mukden Palace
Built in 1625, it was the imperial palace in the early Qing Dynasty. It is one of the two intact palace complexes in China. It is famous at home and abroad for its exquisite ancient palace buildings and rich precious collections.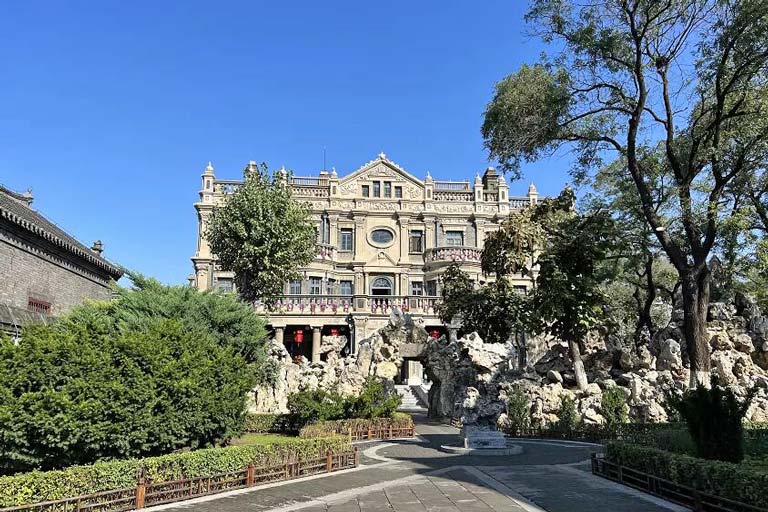 Marshal Zhang Mansion
The former mansion of warlord - Zhang Zuolin and his patriotic son Zhang Xueliang. There are different styles of architecture in the palace. Among them, the Roman style blue brick building - "Daqinglou" is a landmark building.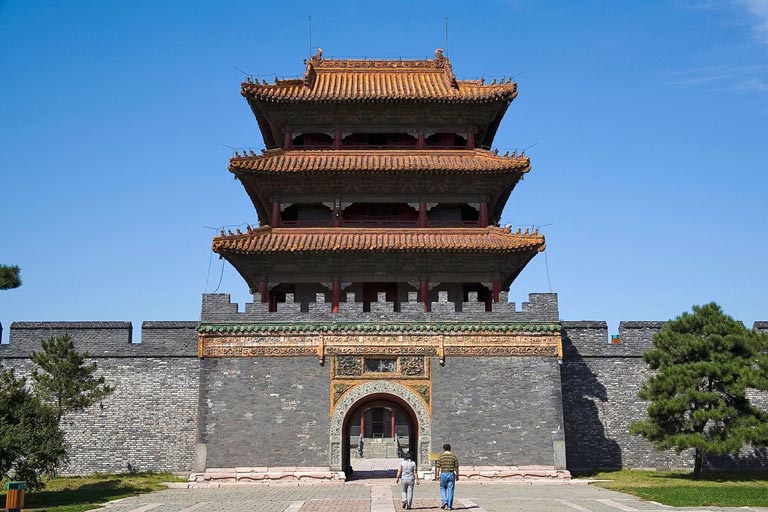 Beiling
Beiling, also known as Zhaoling Mausoleum (清昭陵), is the mausoleum of Emperor Huangtaiji and Empress Xiaozhuang. Among the "Three Imperial Tombs of the Qing Dynasty in Liaoning Province", Beiling is the largest and most magnificent one.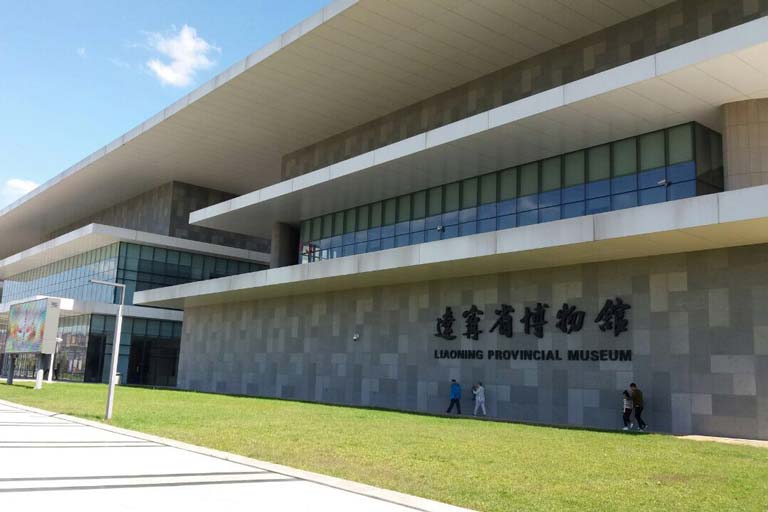 Liaoning Provincial Museum
Liaoning Provincial Museum is the best place to learn about the history of Shenyang city and Liaoning Province. It is the first museum established in New China and enjoys a good reputation at home and abroad for its rich collections and distinctive features.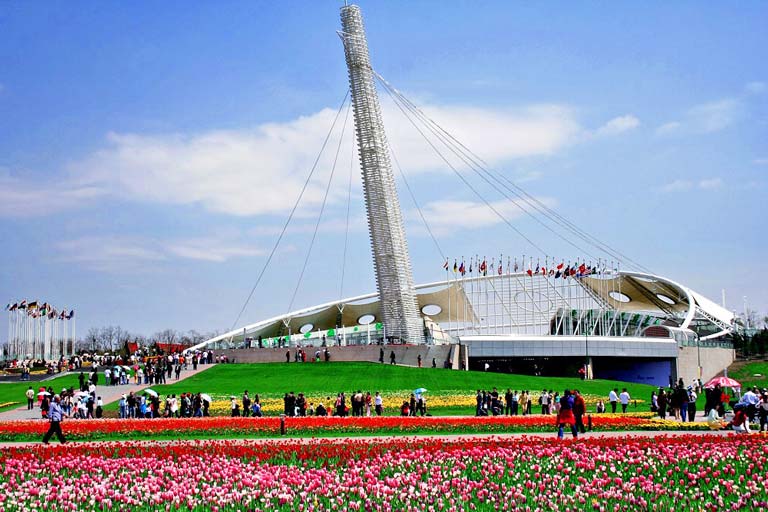 Shenyang Expo Garden
Adjacent to Fuling Mausoleum and Qipan Mountain Scenic Area, Shenyang Expo Park used to be the Shenyang Botanical Garden. It is the largest one in the World Horticultural Exposition so far. Every year from April to October is the busiest time for flowers to bloom.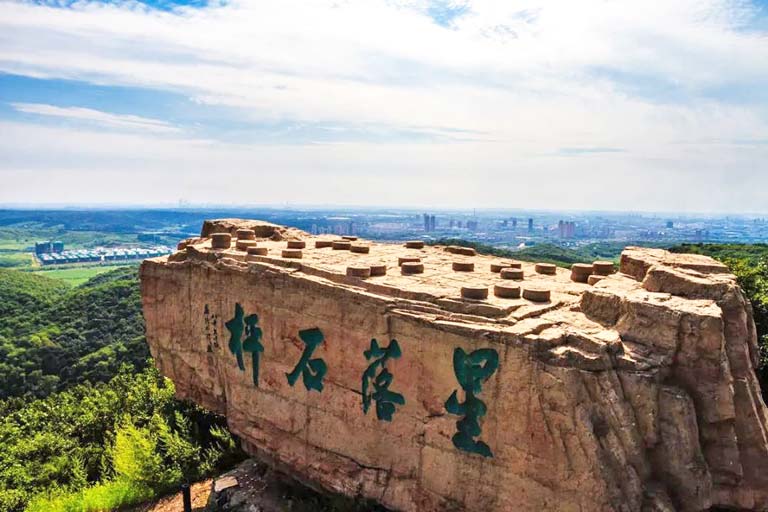 Qipan Mountain Scenic Area
Qipan Mountain is named after a chessboard carved on a stone on the mountain. Beautiful landscapes contrast finely in the scenic area. You can enjoy lotus in summer and charming maple leaves in autumn.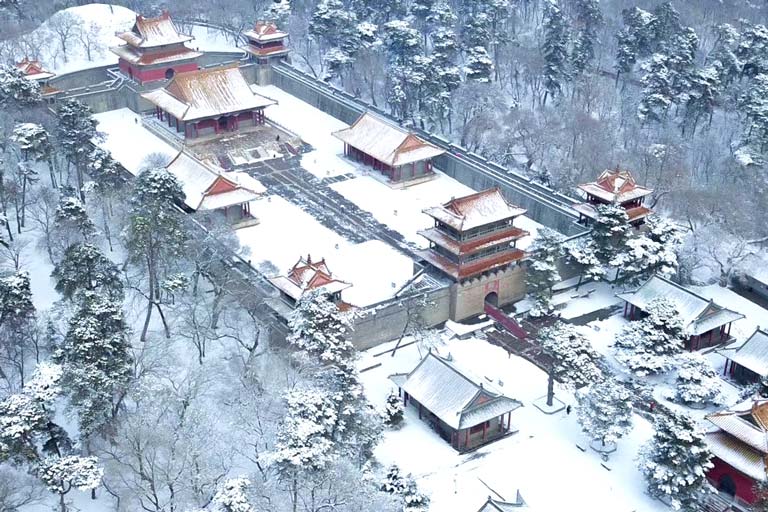 Dongling
Dongling, also known as Fuling Mausoleum, is the mausoleum of Nurhachi, the founder of the Qing Dynasty, and his Empress Xiaoci. Here you can not only feel the momentum of the royal cemetery, but also enjoy the quiet natural environment.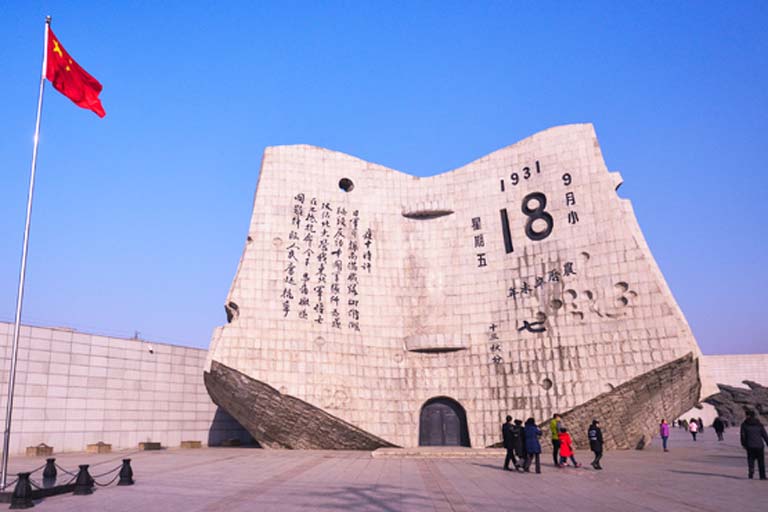 918 Historical Museum
The site of the museum is where the Manchurian Incident occurred in 1931. Stone tablets, instruments of torture, weapons and a large number of historical materials and photos on display reflect the city's unforgettable history.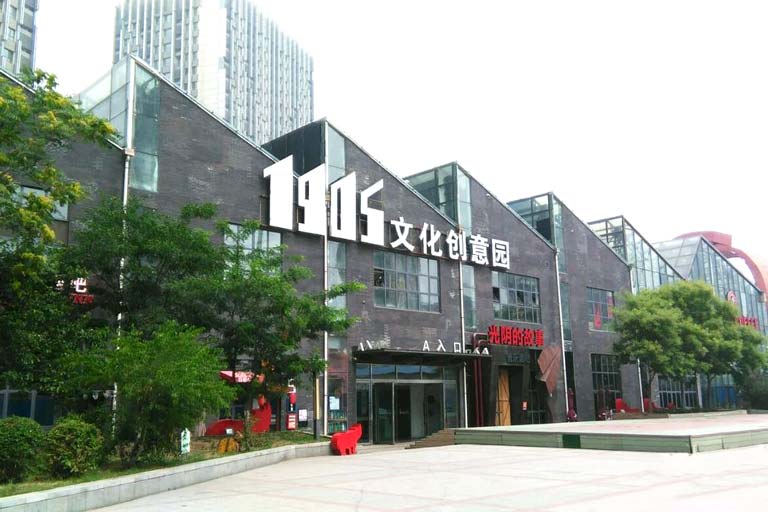 Tiexi 1905 Art District
Tiexi 1905 Art District is the only cultural and creative block in Shenyang. It retains the main frame of the 70-year-old factory complex in Shenyang. Similar to the 798 Art District in Beijing, it is a cluster of cafes, bars and restaurants, as well as occasional exhibitions and concerts.
Featured Activities & Experiences in Shenyang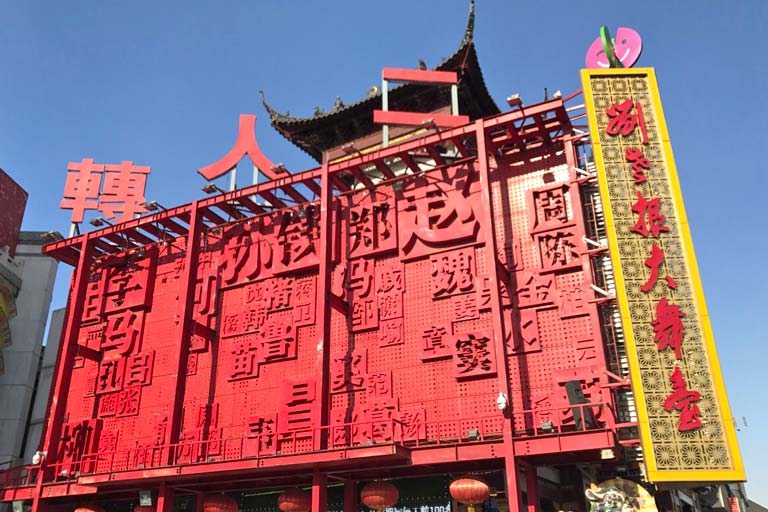 Errenzhuan
Errenzhuan (二人转) is the most distinct local folk art in northeast China with a history of more than 300 years. The album is easy to understand, humorous and vitality. There are many places to watch the duet in Shenyang, such as Liu Laogen Stage, Nanfeng Theater, etc.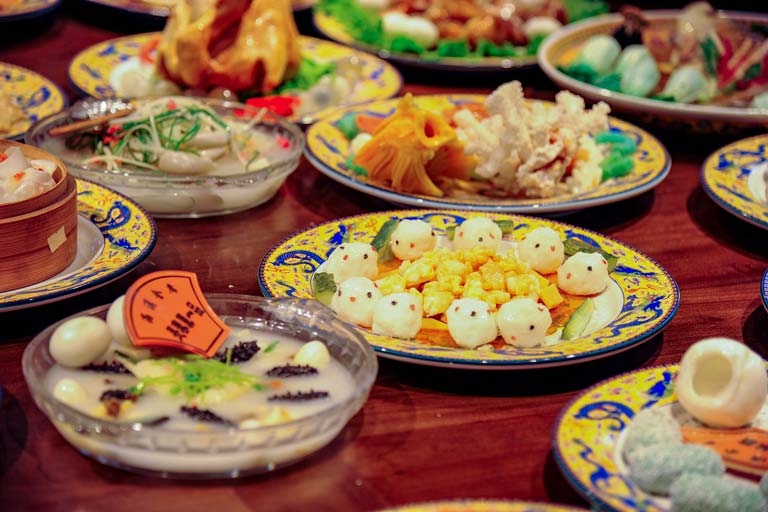 Shengyang Delicacy
Shenyang retained the food culture of the Qing Dynasty, with Manchu Han Imperial Feast as the typical representative. Moreover, local and ethnic snacks from all over the country are gathered in Shenyang, including Xita cold noodles, Lao Bian dumplings and roast beef, etc.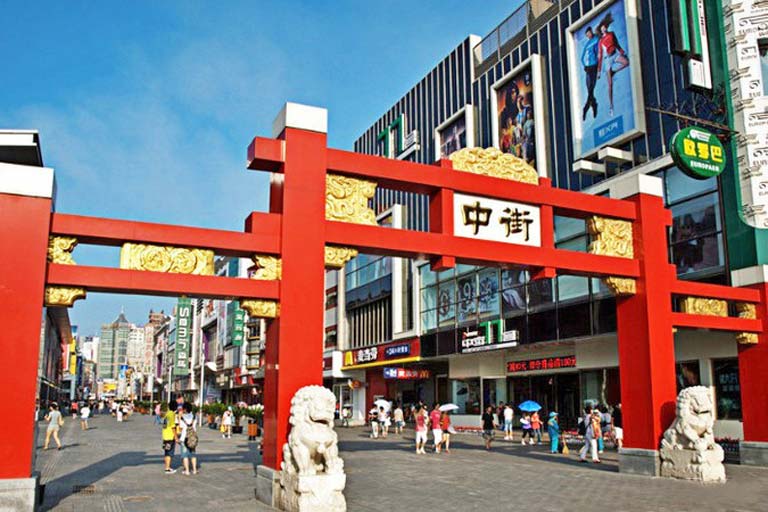 Shenyang Shopping
Shenyang is the largest commercial city in northeast China. Zhongjie (中街) has a long history with many time-honored restaurants and modern large shopping malls. If you're into antiques, take a stroll through the Nanhu Park Antiquities Market.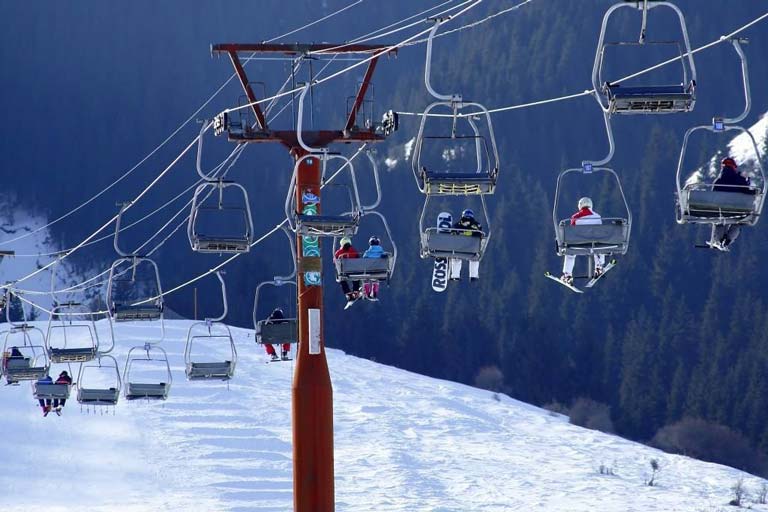 Ice and Snow Entertainment
Don't miss the joyous occasion during the ice and snow festival if you are visiting Shenyang in winter. Guaipo Ski Resort (怪坡滑雪场) and Qipan Mountain Ice and Snow World (棋盘山冰雪大世界) are two popular places to enjoy winter activities in Shenyang.
Shenyang Weather & Best Time to Visit
Shenyang belongs to the temperate sub-humid continental climate, with an annual average temperature of 6~10°C. The average seasonal temperature is about 28°C in summer, about 20°C in autumn and about -10°C in winter. The annual precipitation in Shenyang is 600~800 mm. Influenced by the monsoon, precipitation is concentrated in summer. Shenyang has four distinct seasons. Winter is long and cold, nearly six months, summer is short and rainy, spring is windy and autumn is sunny.
The best time to visit Shenyang is from April to October, when the temperature is moderate and the climate is the most pleasant and comfortable. Shenyang enjoys abundant sunshine in spring and summer and fresh air in autumn, which makes it a good time to go out and enjoy flowers. It is a good time to visit scenic spots like Qipan Mountain, Zhaoling Mausoleum (Beiling Park) and Shenyang Expo Garden. Although winter is cold, it is the best season to ski and enjoy ice sculptures and lanterns. If you have done a good job of keeping warm, you would absolutely have an unforgettable winter journey in Shenyang.
Shenyang Transportation: How to Get to/around Shenyang
Shenyang is located in northeast China and in the middle of Liaoning Province. Shenyang is about 625 km northeast from Beijing, about 280 km southwest from Changchun and about 520 km southwest from Harbin. Shenyang has both direct flights and high speed trains to/from major cities in China.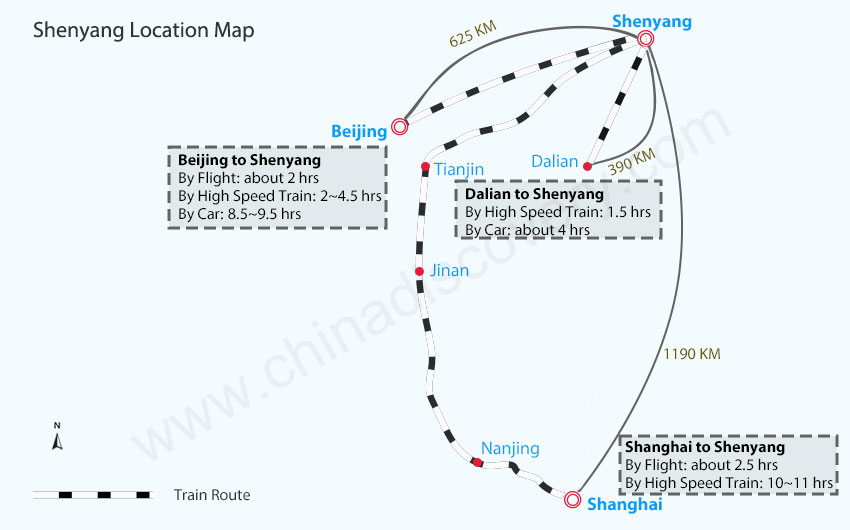 Shenyang Location Map
How to Get to Shenyang
By Flight: Shenyang Xiantao International Airport (沈阳桃仙国际机场) is the only civil airport in Shenyang. It is the largest airport in northeast China and the shared airport of urban agglomeration of central Liaoning and Shenyang (Shenyang, Fushun, Benxi, Liaoyang, Anshan and Tieling). Shenyang Airport has many flights to domestic cities such as Shanghai (2.5 hrs), Xian (2 hrs), Guangzhou (4 hrs), Chengdu (3 hrs) and Beijing (1.5 hrs), etc. and international routes to Japan, South Korea, Germany, France and other places.
By High Speed / Bullet Train: Shenyang is the largest railway hub in northeast China with a dense railway network. The fastest high-speed train from Shenyang to Changchun is only 1 hour, 1.5 hours to Dalian, 2 hours to Harbin. The high speed train from Shenyang to Beijing takes less than 5 hours. Shenyang Railway Station (沈阳站) and Shenyang North Railway Station (沈阳北站) are two main railway stations in Shenyang city. The distance between the two stations is about 4 kilometers, and there are metro and a number of bus lines connected railway stations to the city center.
• Beijing to Shenyang: Beijing is about 625 km southwest from Shenyang. It takes 3~4.5 hours to transfer between 2 cities by high speed train, about 2 hours by flight and 8.5~9.5 hours by car. Check the real-time train schedules of Beijing to Shenyang | Shenyang to Beijing >>
• Shenyang to Dalian: Dalian, a beautiful coastal city and the second hottest tourist destination in Liaoning province, is about 390 km southwest from Shenyang. It takes 1.5~2.5 hours to transfer between 2 cities by high speed train, 4~4.5 hours by bullet trains and over 4 hours by car. Check the real-time train schedules of Shenyang to Dalian | Dalian to Shenyang >>
Get around Shenyang
In downtown Shenyang, it is very easy to travel around by metro, taxi and public buses. However, if you want to save time and free from the troublesome metro/bus transfer, renting a private car with a professional guide is recommended.
• Shenyang to Benxi: If you are thinking about visiting Benxi (本溪) for a few days, the most convenient way to get there and around is by car and it takes 2.5~2 hours' drive. 
Check more details at Shenyang Transportation: How to Get to & Get around Shenyang >>
Shenyang Hotels, Accommodation & Where to Stay
From high-end five-star hotels and economic and lively youth hostels, there are many choices of accommodation in Shenyang. Most travelers prefer to stay in Shenhe District (沈河区) and Guhuang District (姑皇区), which are closer to the attractions including Mudken Palace, Marshal Zhang Mansion, Zhongjie and Beiling Park, etc. If you want to experience the modern prosperity of the city, you can stay in Heping district and Dadong District.
Recommended Hotels in Shenyang:
• Shangri-la Shenyang (沈阳香格里拉大酒店);
• Hotel Jen Shenyang (沈阳香格里拉今旅酒店);
• Sofitel Shenyang Libo (沈阳丽都索菲特酒店);
• NorthYorker Hotel Service Apartment (北约客维景国际大酒店);
• Crowne Plaza Shenyang Parkview, an IHG Hotel (沈阳国际皇冠假日酒店);
...
Useful Shenyang Maps
Shenyang is the most important transportation hub in northeast China. To help you have a better and clear understanding of the location, highlights and transfer information of Shenyang, you could have a look at our Shenyang Maps like Shenyang Attractions Map and Mukden Palace Tourist Map, etc.
Other Hot Destinations in Northeast China
Besides Shenyang, there are many other highlights & hot destinations in northeast China, like the ice and snow kingdom - Harbin, magical rime landscape and marvellous Changbai Mountain in Jilin, delightful coastal landscapes in Dalian, and significant historical sites in Changchun, etc. Check the travel guide of each destination and discover now!
Other Popular Destinations in China
China is vast and diverse. You can choose your favorite destination among more than 70 tourist destinations and regions. The following are 4 popular destinations you may be interested in. Check all our popular travel destinations in China!
Plan your Shenyang Tour
It takes 1~2 days to visit the essence of Shenyang City. Take 1 day to visit Marshal Zhang Mansion and two UNESCO World Heritage Sites - Mukden Palace and Zhaoling Park and another half day or a day to meet national treasures at Liaoning Provincial Museum.
For those who are visiting Shenyang in autumn, you can extend your trip to Benxi (1~2 days) and have a "red maple" chasing journey by driving along Hengben Road, visiting Yanghugou, Laobiangou and the world's longest underground water-filled cave - Benxi Water Cave.
Some of our guests prefer to spend more days and have a classic northeast China tour, which normally takes 8~9 days. Visit Shenyang together with highlights in Dalian (1~2 days), Jilin(1 Day), Changchun (1 Day), Harbin (3~6 days) and Changbai Mountain (2~3 Days), etc.
Besides, it is also a good idea to travel Shenyang with other popular destinations in China, such as Beijing, Datong, Shanghai, Xian and Chengdu, etc. All our tours can be customized according to your interests, group size, needs, travel time, budget, etc. If you are interested, please feel free to contact us for a personal Shenyang tour 2023/2024!
Recommended Tours
MORE